From Jack Dorsey to Jay-Z, here are the most interesting and pertinent quotes in the crypto industry for the week ending Feb. 14.
Miami Mayor Francis Suarez calls Bitcoin "Biggest Story of the Next Few Years"
While Bitcoin is surging to new all-time highs, Miami Mayor Francis Suarez has been busy pushing cryptocurrency adoption in the city. Miami is now officially the first major city in the US to endorse Bitcoin following the City of Miami commissions approval. The approval will allow Miami to implement Bitcoin usage legally.
The move will allow Miami to consider paying employees in Bitcoin and investing City treasuries into Bitcoin.
Suarez was quoted in an interview as saying "biggest story of the next few years." when asked about how he feels about Bitcoin.
Musk Endorses Dogecoin "Toddler Hodler"
Tesla founder Elon Musk is no newbie when it comes to cryptocurrencies. The world's richest man has been talking about DogeCoin for several weeks now. DogeCoin has enjoyed major success in price activity since Musk commented on the project.
Musk has yet to stop talking about DogeCoin. Earlier this week the billionaire tweeted about purchasing DogeCoin for his son. Musk stated in a tweet "Bought some Dogecoin for lil X, so he can be a toddler hodler".
It seems like Musk is wasting little time getting his son into crypto. The toddler, whose name is 'X Æ A-12', will likely be one of the youngest crypto hodlers in the world. Perhaps one day DogeCoin may be worth something when X Æ A-12 is older.
Max Keiser Calls Oracle the Next Big Corporate to Buy into Bitcoin
Heisenberg Capital founder and cryptocurrency investor Max Keiser commented on who he thought would be the next big corporate to purchase Bitcoin.
Kesier recently tweeted that based on a source, he believed the next big Bitcoin investor would be Larry Ellison from Oracle.
Kaiser tweeted "SOURCE: Next big corporate #BTC buyer is Larry Ellison, Oracle"
The prediction is yet to come to fruition. However, the past month has seen the likes of Tesla entering the fray and purchasing Bitcoin.
Tesla became the second notable corporate to purchase Bitcoin, through crypto maximalist Elon Musk.
Musk becomes one of several high net worth individuals to openly invest in Bitcoin. Among these, billionaire entrepreneur Mark Cuban has also been openly advocating for cryptocurrencies after previously acknowledging that Bitcoin was better than gold.
The quote from Keiser could be big news if true and would see the likes of Oracle join Tesla and MicroStrategy in buying Bitcoin.
Ellison is set to be worth roughly $89 billion with a keen interest in the Fintech industry, which lends further credence that the tweet could be true.
Internet Celebrity Jake Paul Promotes Dogecoin
Dogecoin continues to be the talk of the town as celebrities endorse the meme project. The latest celebrity to talk about DogeCoin was internet celebrity and part-time professional boxer Jake Paul.
Younger brother of Logan Paul, Jake is better known to millennials for his outlandish YouTube personality and more recently for trying to coax Floyd Mayweather and Connor McGregor into professional boxing fights with him.
Jake Paul is now making his way into the crypto space as the YouTube sensation took to Twitter to endorse Doge. Paul commented on Doge, calling it"Bitcoin's younger brother".
Paul also admitted to making a lot of money through his early purchase of Bitcoin. He now believes Dogecoin to be the next best thing.
Paul also commented on fellow celebrity Ben Philips' post about Dogecoin going to $2, stating "Neil Armstrong landed on the moon first and now #Doge is next.. I'm holding"
It is quite clear the dust has not settled on Dogecoin and there could easily be more price surging on the top 15 coin.
Singer, Songwriter and Actor Nee-Yo Backs Justin Sun Projects
In a bizarre move, it appears several celebrities have started endorsing Tron, among other projects. All the projects are related to TRON founder Justin Sun.
R&B pop singer Nee-Yo took to Twitter to show his support for TRX, BTT, JUST, SUN, and WIN tokens in a tweet which most speculate must have been paid for by Sun.
The tweet states : "What's an ideal crypto bag? Thinking $TRX $BTT $JST $SUN $WIN"
Nee-Yo was not the only celebrity tweeting about Justin Sun's projects. Others included celebrity blogger Amanda Cerny, Internet superstar Jake Paul, American singer and songwriter Austin Mahone, and even actress Lindsay Lohan.
It would appear Justin Sun is doing whatever he can to get attention for his projects, even if it means paying for celebrities to advertise his coins.
Twitter Founder Announces Bitcoin Endowment with Jay-Z
Twitter founder and cryptocurrency enthusiast Jack Dorsey commented on his own platform this week about the latest Bitcoin endowment.
Dorsey announced that he and rapper Jay-Z would be giving 500 BTC to focus on developing Bitcoin growth in African and India. Their '₿trust' equates to over $25 million. Furthermore, it will likely look at how the development of decentralization in Africa and India can be further developed.
The quote on Twitter states "JAY-Z/@S_C_ and I are giving 500 BTC to a new endowment named ₿trust to fund Bitcoin development,"
Of course, Justin Sun offered to support the cause, because any marketing is better than none.
Disclaimer
All the information contained on our website is published in good faith and for general information purposes only. Any action the reader takes upon the information found on our website is strictly at their own risk.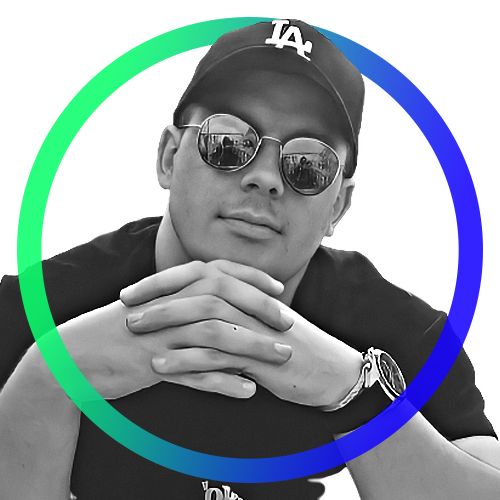 Ryan is a Fintech specialist with a passion for cryptocurrencies and blockchain adoption. A keen trader and investor in the market since 2016, he enjoys keeping up to date with...
Ryan is a Fintech specialist with a passion for cryptocurrencies and blockchain adoption. A keen trader and investor in the market since 2016, he enjoys keeping up to date with...
READ FULL BIO
Sponsored Sponsored