April Fool's Day was not lost on the cryptocurrency community. Jokes poured in from near and far as market participants welcomed some levity during an otherwise frightening time.
If you weren't careful, it was simple to get caught up in the pranks and truly believe that CoinMarketCap had added a Toilet Paper Token, for instance. Pranksters came out of the woodwork, ranging from Bitcoin maximalists picking on rival networks to blockchain startups launching fake products, not to mention shots fired at Satoshi Nakamoto-wannabe Craig Wright. There are too many to count, so we thought we would compile a list of the top crypto-fueled April Fool's jokes of the day.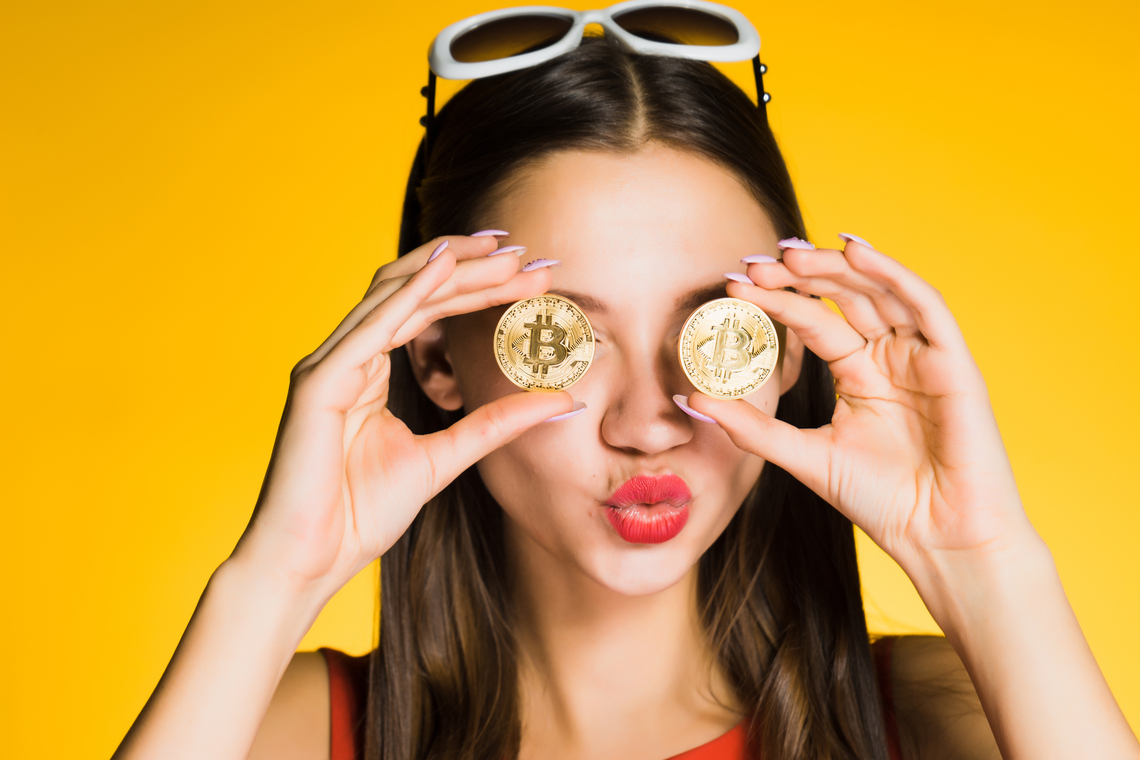 Toilet Paper
Let's start with the one that appears to have started it all — CoinMarketCap's Toilet Paper Token. The cryptocurrency market data company, which has been receiving a lot of media attention lately, said it rolled out a new coin, dubbed the Toilet Paper Token, even suggesting that the coin muscled Bitcoin out of the way as the No. 1 cryptocurrency on the list with a market cap of $41 billion. Not to be outdone by its own cleverness, the team behind CMC also channeled their inner ICO with a Toilet Paper Wipe Paper, for which there is a blog dedicated.
It's clearly a play on the scarcity of the toilet paper supply during the COVID-19 crisis combined with the inflation model of cryptocurrencies. CMC seems to have struck a chord with the cryptocurrency community, based on the dozens of replies to its post. And while it's unclear whether it's intentional, the "Toilet Paper Wipe Paper" describes how toilet paper was "conceived in China." Incidentally, so was coronavirus.
Toilet Paper Token now listed on 👇 https://t.co/u8BwmTLmqU

For the Toilet Paper Wipe Paper: https://t.co/7LpJyWnNf0 pic.twitter.com/kn3mIDv0AX

— CoinMarketCap (@CoinMarketCap) April 1, 2020
Craig Wright
What would April Fools' Day be without a Craig Wright/Satoshi joke? The team over at Trust Crypto Wallet has us covered, announcing to its Twitter followers that "Craig Wright has been confirmed as Satoshi Nakamoto" before letting the cat out of the bag that it was a joke. The tweet was met with laughter and suggestions that a better joke might be to suggest that Craig Wright admitted he's not Bitcoin's creator.
BREAKING: Craig Wright has been confirmed as Satoshi Nakamoto!

Just kidding, April fools!

— Trust – Crypto Wallet (@TrustWalletApp) April 1, 2020
Bull Market
Twitter account "StopAndDecrypt" couldn't let the opportunity go by without crashing the party for Bitcoin bulls. While much of the cryptocurrency community is waiting for another 2017-like bull run in the Bitcoin price, especially with the halving event weeks away, StopAndDecrypt teased that it was all a joke. The cryptocurrency community didn't seem to find any humor in it for some reason.
BULL MARKET WAS AN APRIL FOOLS JOKE HAHA YOU ALL GOT GOT LOL

— CopeAndDebunk🤡🌎 (@StopAndDecrypt) April 1, 2020
Rainbows and Unicorns
Bitcoin maximalists couldn't resist the opportunity to pick on rival cryptocurrency and blockchain, Ethereum. The Bitcoin Rrrrrrrrrabbi, author of "Bitcoin Money," took a jab at Ethereum Co-Founder Vitalik Buterin with the fake announcement that he wrote a new book called, "Ethereum Is Money." His followers seemed to delight in the fact that the fake book has a rainbow and unicorn on the cover.
Very excited to introduce my new book!

"Ethereum is Money: A tale of children exploring their way through CDPs DAOs ICOs DEFI oracles and the excitement of decentralized blockchain world computing!"@udiWertheimer @VitalikButerin 😉

Available now at https://t.co/0IHRMZxcpX pic.twitter.com/UM43WeweJh

— The Bitcoin Rabbi (@thebitcoinrabbi) April 1, 2020
Touche', says Ethereum Foundation researcher Vlad Zamfir.
Bitcoin is perfect just the way it is

— Vlad Zamfir (@VladZamfir) April 1, 2020
Not to be outdone, Bitfinex had some fun at its own expense.
Bitcoin never sleeps so why should you?
Introducing The Bitfinex energy drink, coming soon! 😎 pic.twitter.com/srec6JQXlh

— Bitfinex (@bitfinex) April 1, 2020
Perhaps a good way to sum up April Fools' Day 2020 in the cryptocurrency community is with closing thoughts from Twitter user Jason Yanowitz.
April Fools is cancelled.

Everything you see today is, unfortunately, real.

See you next year.

— Yano (@JasonYanowitz) April 1, 2020
Of course, if we could just hit the refresh button on 2020 altogether, the cryptocurrency community along with the rest of the world probably wouldn't mind too much.
Disclaimer
All the information contained on our website is published in good faith and for general information purposes only. Any action the reader takes upon the information found on our website is strictly at their own risk.