Although Bitcoin has been praised by some for not cratering during this crisis, the numbers themselves tell an entirely different story.
It's often been stated that Bitcoin has a tendency to follow mainstream U.S. financial markets, particularly the S&P 500. In the past month, this correlation has been dissected from every angle with arguments on both sides. A slight decoupling is celebrated as evidence that Bitcoin is finally "independent"—only to be tamed again by the wild swings of the S&P 500.
So, which one is it? If we look at the numbers, as one analyst points out, the truth is that Bitcoin has performed worse than the S&P 500 has in just the past month and a half.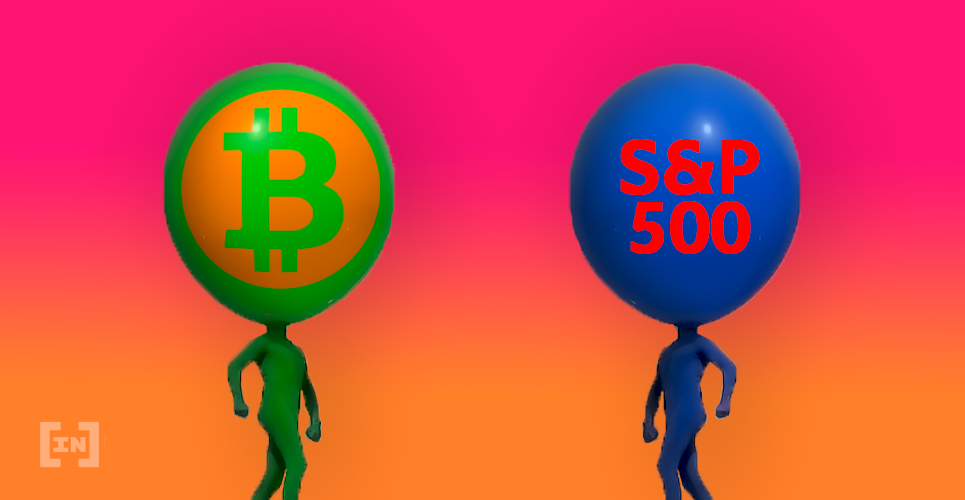 Comparing the S&P 500 and Bitcoin
Eric Wall (@ercwl), CIO of Arcane Assets, put out a simple idea recently that he admitted will likely be an "unpopular opinion": Bitcoin has fared far worse than the S&P 500. Let's look at the numbers.
From Feb. 24 to March 23, the S&P 500 fell some 33%. During this same time, Bitcoin fell 40%. In the past few weeks, we have seen a recovery which the S&P 500 saw more gains as well. From March 23 to April 9, the S&P 500 gained 26%. During this same period, BTC gained another 24%. 
Wall superimposed the two charts to illustrate his point.
Actual unpopular opinion:

S&P 500 (24 Feb – 23 Mar): -33%
BTC (24 Feb – 23 Mar): -40%

S&P 500 (23 Mar – 9 Apr): +26%
BTC (23 Mar – 9 Apr): +24%

Not confident this is bullish. Not confident the crash is over for the S&P 500, and not confident of a BTC <> S&P 500 decoupling yet. pic.twitter.com/1Ow4mVd7os

— Eric Wall (@ercwl) April 9, 2020
The most noticeable outlier is Bitcoin's drop on March 12, which saw the entire cryptocurrency market fall by some 50%. The cascading losses were so severe that even some long-term holders panic sold. 
For Wall, there is no reason to assume that the S&P 500's crash is over. Wild swings and 'recoveries' are common during a bearish trend, especially when there's a crisis. There is also, as of now, no reason to assume that Bitcoin will decouple from S&P 500 if it crashes again. When in doubt, history tells us that the cryptocurrency market will likely crash harder and Wall would probably agree.
The Verdict
Judging from these numbers, it would be hard to argue that Bitcoin has effectively decoupled from the S&P 500. It has effectively failed to function as a hedge during this crisis, at least for now. While it is true that the S&P 500 has far more room to fall than Bitcoin, it would be difficult to imagine the leading cryptocurrency not tumbling with it. Yet, we should bear in mind that these are merely short-term fluctuations.
With worrying macroeconomic indicators, Bitcoin's halving may also not have an immediate impact on price. Historically, Bitcoin has seen the most rapid price increases long after its halving event, not before or even immediately after.
So, given that Bitcoin still seems closely linked to U.S. financial markets, traders would be smart to take notice of these macroeconomic trends and plan accordingly.
Disclaimer
All the information contained on our website is published in good faith and for general information purposes only. Any action the reader takes upon the information found on our website is strictly at their own risk.