Much of the conversation around predicting the price of
Bitcoin
through 2020 and beyond hinges on the effect of the Bitcoin mining reward halving set to take place in May will have. Some believe it will have 
no effect at all
, while others are 
betting big on this
. If history is to be taken into consideration, Bitcoin should reach a new high of $400,000 following the event.
Following the first halving in November 2012, Bitcoin's price increased from a $2.01 bottom to the top of $270.94 – a 13,000 percent increase. The second halving, in July of 2016, saw Bitcoin go from a bottom of $164.01 a top of $20,074 – a similar increase of 12,000 percent. With this in mind, if Bitcoin moves similarly after May's halving, investors can expect the price of the coin to reach as high as $400,000.
How much has #Bitcoin rallied as a result of each of its Halvings to date?

Halving 1:

+13,378%

Halving 2:

+12,160%

If BTC rallies anything between 12,160 – 13,378% as a result of Halving 3…

Price of one $BTC will be $385,000 – $400,000https://t.co/4StGraQAaQ#Crypto

— Rekt Capital (@rektcapital) January 17, 2020
What's Happened Before?
Bitcoin's growth percentages after its first and second halving were so similar that the argument its third halving will follow suit appears to have some ground. But, a closer look at the similarities in the technical analysis of the price following the two previous events adds even more weight. As explained in a 
Medium post
 by Rekt Capital, following the peak that came as a result of the first halving, Bitcoin entered into the 2013 bear market where the coin shed 80 percent of its value. It was a significant drop, and a rather rapid one, as the bear market lasted 87 days. Similarly, after the price top that preceded the second halving, Bitcoin again shed more than 80 percent gains, but this bear market was far more intense as it lasted just a week short of one year. Of course, there could just be a lot of coincidence between the previous two halvings that are being shoe-horned into the narrative that Bitcoin's third halving will be anything similar. There are some rather significant differences, especially in timing. The length of the preceding bear markets is one, but it also took 513 days for Bitcoin to rally to its top after the first halving, and 1068 days – more than double – after the second.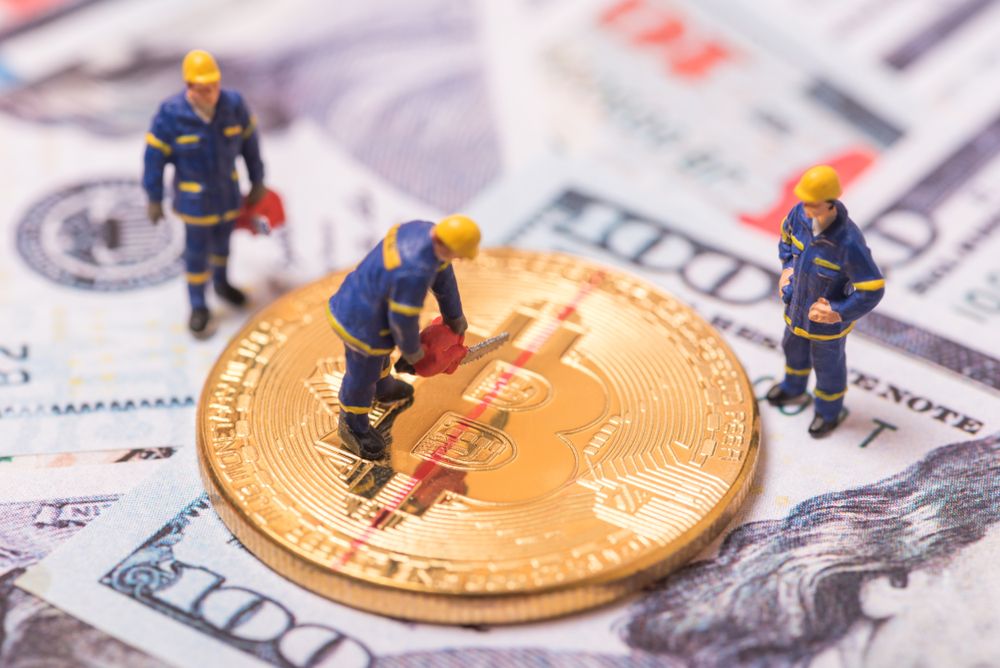 Will the Third Bitcoin Halving Follow the Trend?
Yet, even with the halving still around five months away, we can again draw some similarities and parallels to the past. Bitcoin's bottom, following its rally to $20,000, was called in mid-December at $3,152. That means the bottom was reached 519 days before Bitcoin's next halving – remarkably similar to the second, which bottomed at 544 days. More so, the current price increase since the bottom is 340 percent at the time of writing, and for the second halving, Bitcoin gained 383 percent to reach its pre-halving top. These trends are encouraging and play into the narrative that Bitcoin should rally to a certain level based on a 50 percent cut in incoming circulation. However, the asset is one that is yet to be truly figured out by analysts and could well cut a brand new path of its own.
Disclaimer
All the information contained on our website is published in good faith and for general information purposes only. Any action the reader takes upon the information found on our website is strictly at their own risk.