The
Tether
Treasury has issued another 80M USDT in what now seems like a normal daily occurrence.
Tether is now on track to soon hit $8 billion in total USDT with its latest issuances. However, critics of the unaudited stablecoin are only getting louder.
Tether Treasury Issues Another $80M
The
fresh batch of USDT
was recorded by Whale Alert (@whale_alert)
.
The amount of USDT flooding the market is at levels never seen before. As BeInCrypto reported previously, the market capitalization of Tether (USDT) hit a stunning
$6 billion on March 27. 
However, this was just the beginning. By April 19, the
stablecoin
hit
a market cap of $7 billion.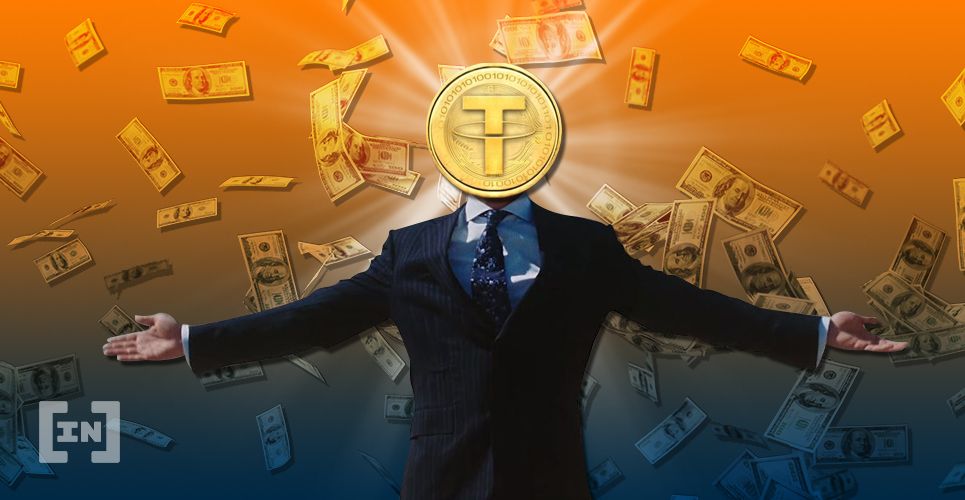 At the time of publishing, Tether Transparency claims that the total assets in USDT amount to
$7,837,501,743.
That's an increase of some $837 million in USDT in just 11 days. However,
as one user points out
, this number does not include the $80M issued today. It seems that Tether's own 'transparency' numbers are not even updated in real-time. The mass printing of USDT is commonly justified due to a 'surge' in demand for USD-backed stablecoins. However, this
so-called surge
has not happened for other stablecoins.
Critics Call for an Investigation
Naturally, this latest minting has been met by a wave of angry replies who see Tether as being dishonest — and some even accuse it of committing outright financial fraud. As Twitter user @BlockchainBizMg writes, Tether has effectively become '
too big to fail
' and it now seems that no single entity or agency can do anything about it. Without Whale Alerts giving constant updates, many in the cryptocurrency world would not even know about Tether's day-to-day activities.

Another user @JBTheCryptoKing wrote, no one seems to be
monitoring Tether
whatsoever anymore.
All other replies to the latest USDT issuances are much in the same vein — people want answers and a proper audit. Now that the Tether Treasury has issued close to $2 billion in USDT in just over a month, the critics have been louder and louder. Every single Tether print is now inundated with criticisms. Let's not forget that this is the same stablecoin that was
sued last year by the New York Attorney General
for using USDT to 'loan' itself money it didn't have to cover $850M of missing funds. Even the connection between Bitfinex and Tether was kept secret
until it was leaked
and finally acknowledged by both entities.
*Update: BeInCrypto has received the following statement from Stuart Hoegner, General Counsel at Bitfinex: 
"Tether remains committed to offering a secure, stable, and useful stablecoin. We have made public various documents validating our reserves over the years, and our commitment to such measures is ongoing. A number of stablecoins are experiencing increased interest right now. "Possible reasons for this demand might include users wishing to buy other digital assets and using stablecoins as a low-friction on-ramp. In any event, we are gratified by the recent market demand for USDt, which remains the most trusted, liquid, and popular stablecoin in the ecosystem."
Disclaimer
All the information contained on our website is published in good faith and for general information purposes only. Any action the reader takes upon the information found on our website is strictly at their own risk.