Tether Treasury is minting another 60,000,000 USDT during a time when markets are on edge amid the coronavirus pandemic.
Tether Treasury is, once again, printing more Tether (USDT). The CTO of Bitfinex called it an "inventory replenish."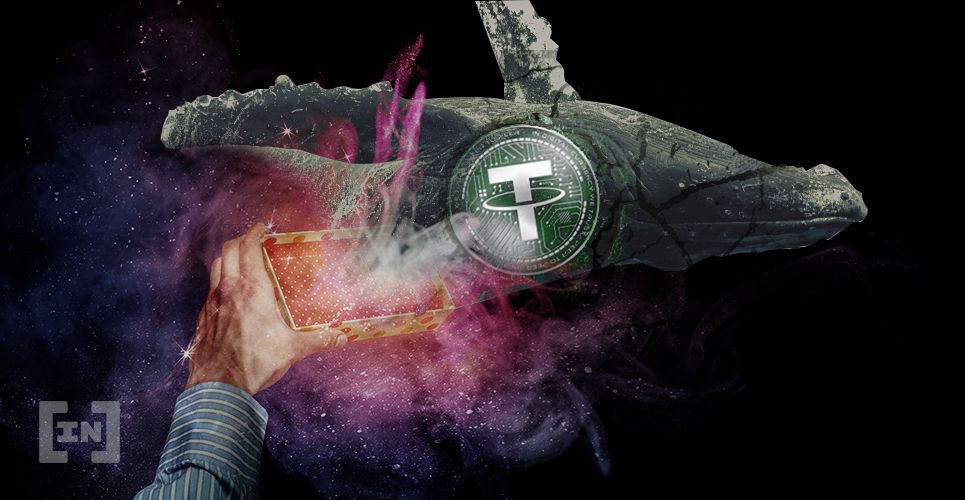 Fresh Money to Enter the Market
It seems that new money is poised to enter the market shortly. Stablecoin treasuries have been hard at work recently boosting liquidity, but Tether (USDT) is leading the charge. The controversial stablecoin is pumping another 60M USDT into the Bitcoin market.
💵 💵 💵 💵 💵 💵 60,000,000 #USDT (59,982,680 USD) minted at Tether Treasury

— Whale Alert (@whale_alert) March 18, 2020
According to Bitfinex CTO Paolo Ardoino, the new USDT is for an "inventory replenish." This means that it has not been issued into the market yet, but it likely is being minted for an institution or whale. It's unclear when we can expect this 60M of USDT to enter the market.
Some have compared Tether's unaudited minting of new USDT to a 'bailout' and the Fed printing money out of thin air. Last September, the Tether co-founder said on record that it "doesn't really matter" if USDT is backed by an equal amount of dollars. Is Tether simply the Fed and its money-printing but for cryptocurrencies? Some users seem to think so.
— YYYYY (@YYYYY89646190) March 18, 2020
The stablecoin is known for being suspiciously secretive when it comes to proving its USD reserves. Last year, it battled a still-ongoing court case which claimed that Tether Treasury and Bitfinex used USDT to cover their debts to the tune of over $800M. It was only revealed in the past year or so that Tether and Bitfinex were linked; they have previously denied the association.
Stablecoin Activity on the Rise
However, it's not just Tether (USDT) that's been minting fresh stablecoins to enter the market. Others have also been exceptionally active in the past few days.
Binance USD (BUSD), for example, issued another $7M in fresh money on March 15. Then, yesterday, it issued another $5M. Both were done with the help of PAX Treasury.
Disclaimer
All the information contained on our website is published in good faith and for general information purposes only. Any action the reader takes upon the information found on our website is strictly at their own risk.