Tether
— the controversial
stablecoin
company linked to Bitfinex — has just minted an additional 20 million USDT. Many industry commentators believe that the company is responsible for artificially inflating the price of
Bitcoin
.
Whale Alert (@whale_alert) posted evidence of the fresh USDT just before 15:00
GMT
today to Twitter.
💵 💵 20,000,000 #USDT (19,996,690 USD) minted at Tether Treasury

Tx: https://t.co/jcJdlDHp3m

— Whale Alert (@whale_alert) September 30, 2019
The news comes just one week after a similar mint. Last Tuesday, the firm reportedly added an additional 15 million USDT immediately following Bitcoin's sudden crash to below $10,000. BeInCrypto
reported
on the mint at the time.
Will New USDT Pump the Bitcoin Price?
One cryptocurrency trader who believes Tether's frequent massive minting sprees are behind Bitcoin price pumps is Andrew Rennhack. He tweeted in early August about the correlation between Tether issuing new USDT and sudden, dramatic Bitcoin price rises. Rennhack opined that Tether's issuance of new tokens was behind the entire 2019 run-up in the price of Bitcoin. BTC traded at the start of this year at around $3,800. Months of sideways price action later, it eventually shot upwards in a rally that took its price to just shy of $14,000 this June.
Tether has doubled the money supply YTD which is a pace of money printing that would make even the FED blush. This is the real reason for its huge bull run YTD, not because institutional investors have rushed to buy BTC as a safe haven asset like they have for treasuries this yr pic.twitter.com/PHjJD0NrWT

— Andrew Rennhack (@andr3w321) August 4, 2019
Strange that the $BTC bull run stopped after tether stopped printing hundreds of millions of dollars per month. When's the next round of quantitative easing scheduled from the Central Bank of Crypto to fight this terrible crypto recession? pic.twitter.com/f69yHuGyFO

— Andrew Rennhack (@andr3w321) August 15, 2019
Research by University of Texas finance professor John Griffin
supports
Rennhack's theory. It states that at least half of the 2017 bull run that saw an ultimate high of just less than $20,000 per Bitcoin was down to market manipulation enabled by Tether. Griffin told the publication:
It [Tether] was creating price support for bitcoin, and over the period that we examined, had huge price effects… Our research would indicate that there are sophisticated people harnessing investor interest for their benefit.
Just today, the evidence presented by the Blockchain Transparency Institute suggests that only 36 percent of trading supposedly conducted using USDT is
genuine
.
According to the "Blockchain Transparency Institute"™️ ***only*** 64% of Tether is used for wash trading. pic.twitter.com/r9eVQTxxAV

— CasPiancey (@CasPiancey) September 30, 2019
Never-ending Tether FUD
Tether has been the subject of much controversy since it first hit the cryptocurrency market. The idea behind the stablecoin was that it would serve as a less volatile digital asset than Bitcoin or other cryptocurrencies. It would achieve this by supposedly being backed 1:1 by a real US dollar. However, both Tether and Bitfinex have a history of secretive banking arrangements and a less-than-willingness to undergo financial audits. The lack of transparency from both companies has made many people suspicious of them. In fact, earlier this year, Tether revealed that USDT was
not in fact 100 percent backed by dollars
. The company's
website
reads:
Every Tether is always 100% backed by our reserves, which include traditional currency and cash equivalents and, from time to time, may include other assets and receivables from loans made by Tether to third parties, which may include affiliated entities (collectively, "reserves").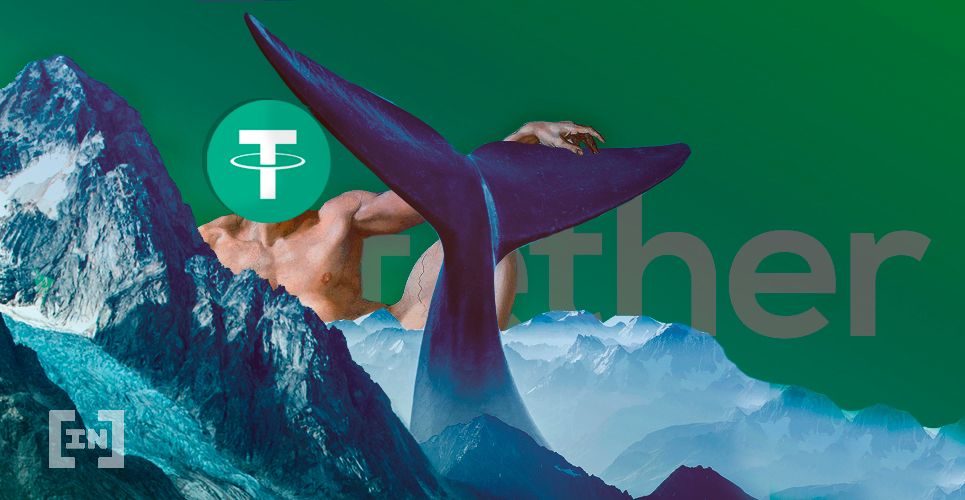 What do you think about Tether printing more tokens? Do you think the USDT really is pumping up the price of Bitcoin? Let us know below. 
Disclaimer
All the information contained on our website is published in good faith and for general information purposes only. Any action the reader takes upon the information found on our website is strictly at their own risk.