The Tether (USDT) stablecoin briefly crossed $10 billion in market cap on June 30, continuing its trend of usage and growth in 2020. The token has been criticized by the cryptocurrency community for excessive minting, but the team has said that this has been in response to high demand.
The Tether (USDT) stablecoin recently passed $10 billion in market capitalization on June 30, briefly sitting at this level before dropping back to $9.1 billion. The dollar reserve-backed stablecoin continues to dominate the space and challenge some of the most prominent tokens, and even dethroned XRP from the third spot earlier this year.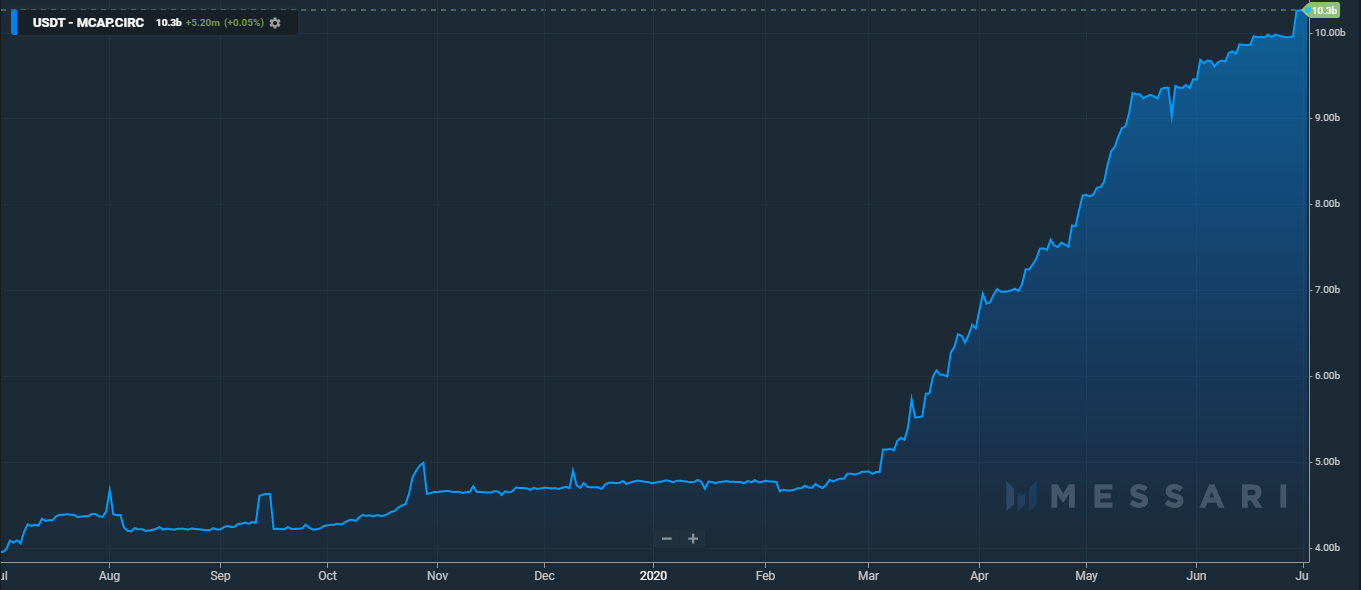 Tether, which is the only stablecoin coin to have a market cap greater than $1billion, has a long history of controversy, but supply has risen by 70% since the start of the year. Stablecoins play a key role in trading, being used primarily as a counter to market volatility. This was especially apparent when the market experienced a sharp crash on March 12, also known as 'Black Thursday,' with some cryptocurrencies losing almost half of their value within a day.
It is in such times that investors turn to the stablecoin market, which Tether controls 85% of. The second-most used stablecoin, USD Coin (USDC), has a market cap of roughly $926 million at the time of publishing.
Stablecoins and DeFi Synergy
Tether's rise—and more generally, stablecoins as a whole—coincides with the rise of the DeFi market, which has seen hundreds of millions of dollars poured in since the start of the year.
Currently, the Compound Finance platform shows that $84 million in USDT has been supplied. DeFi protocols have persuaded investors to deposit their funds and receive higher than average returns, which has, in turn, encouraged investments in stablecoin assets.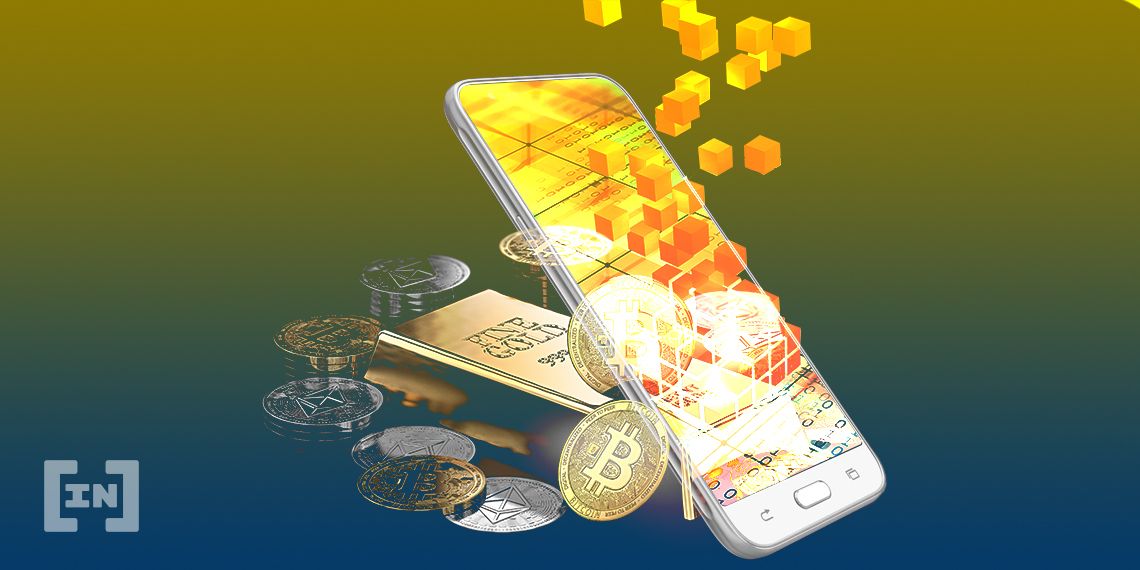 Tether Grows in Use, Even Amid Criticism
Tether's growth is undeniable, even as it has faced criticism for various reasons over the years.
The heaviest criticism relates to what the cryptocurrency community says is inadequate proof that each of its tokens is backed by equal dollar reserves. Tether has published the results of an audit in response to these inquiries, but the audit was conducted by a law firm as opposed to an accounting firm, which left the cryptocurrency community unsatisfied.
Bloomberg also published a report that stated that it had seen bank statements that proved that Tether had enough foundations to back its token supply, but doubts still linger among investors.
Tether has also come under fire for its frequent minting of tokens. 200 million USDT was minted on June 2, and several other occasions since the start of April have seen Tether mint tens of millions of new USDT.
Disclaimer
All the information contained on our website is published in good faith and for general information purposes only. Any action the reader takes upon the information found on our website is strictly at their own risk.