Shiba Inu (SHIB): Will it hit $1? SHIB is the meme cryptocurrency that was dubbed the "Dogecoin Killer." So here's how long it will likely take to hit that golden number.
2021 was an explosive year for Shiba Inu, with astronomical profits for some investors, turning them into billionaires.
Since then, the cryptocurrency project developed by Ryoshi has been seen growing adoption and great interest among members of the crypto community. SHIB even found itself in the top 10 cryptocurrencies.
SHIB was launched in 2020, the year in which it recorded its all-time low of $0.000000000056366. It took a few months for it to reach its current ATH of $0.00008616 in October 2021.
At the time of publication, and in the middle of the bear market, the popular cryptocurrency meme is trading at $0.00001235, 85% below its all-time high, according to CoinGecko data.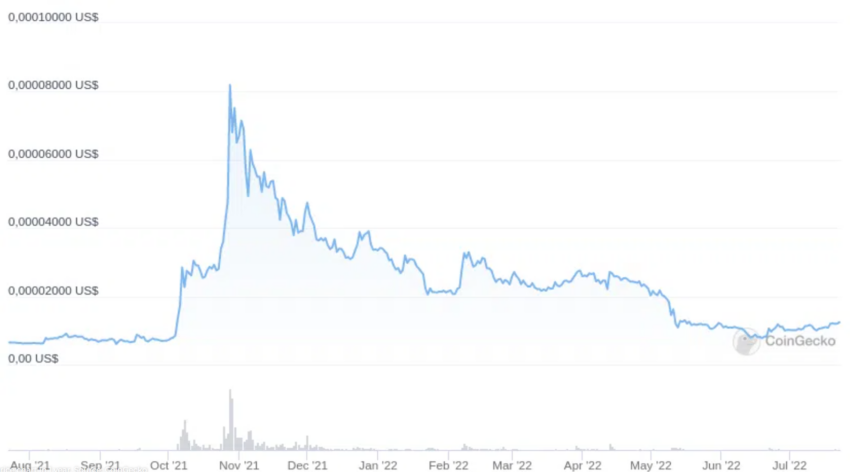 Shiba Inu (SHIB): Will it reach $1?
This year, investors are still wondering if the price of Shiba Inu will reach $1.
To do this, various data must be considered. Currently, Shiba Inu has a total supply of 589.6 trillion tokens. If SHIB reaches a price of $1 with this supply, it should have a market capitalization of $589.6 trillion.
In this sense, it would become the most valuable asset on the planet, surpassing the capitalization of Apple by about 235 times. Apple is the company with the largest capitalization globally.
SHIB is currently trading at $0.00001235, giving it a total market capitalization of $7.3 billion.
Based on the current capitalization and a projected price of $1, SHIB's supply should be $7.3 billion.
Based on this hypothesis, Shiba Inu should reduce its current supply by more than 99%. In this sense, the burning of SHIB tokens is being carried out to reduce the circulating supply of the meme cryptocurrency.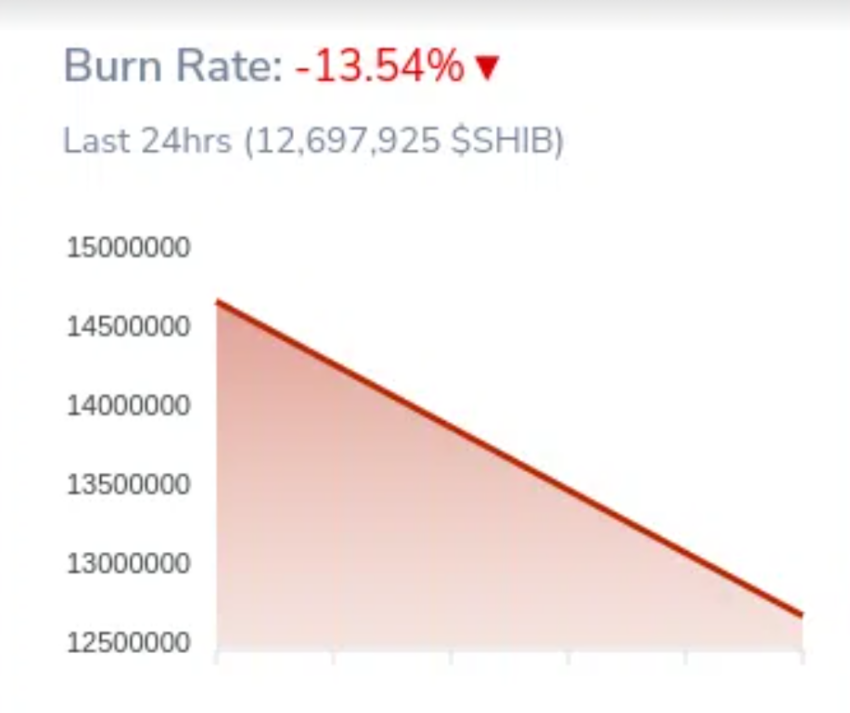 At the time of writing, a total of 12.6 million SHIB tokens were burned in the past 24 hours. This would give an approximate figure of 4.59 billion tokens burned annually.
Given the data presented, how long would holders have to wait for SHIB to reach 1 dollar?
If you take into account the number of tokens that must be burned and the current burning rate, a Shiba Inu investor would have to wait almost 128 thousand years for the cryptocurrency meme to reach the long-awaited price.
The forecast is not very encouraging. Could the average investor wait that long?
Got something to say about Shiba Inu or anything else? Write to us or join the discussion in our Telegram channel. You can also catch us on Tik Tok, Facebook, or Twitter.
Disclaimer
The information provided in independent research represents the author's view and does not constitute investment, trading, or financial advice. BeInCrypto doesn't recommend buying, selling, trading, holding, or investing in any cryptocurrencies