A leaked memo circulated recently among Democratic Party politicians in Washington has caused alarm. BeInCrypto spoke to figures in the crypto industry and got their candid reactions to the memo and what it portends about the direction of US crypto regulation. Some feel that the lawmakers barely understand the sector they seek to regulate. While others believe the crypto industry needs to get its act together and advance a coherent agenda more forcefully.
The leaked memo from Democratic congressional leadership has sent some in the industry into a state of alarm. Where once the industry could only guess that crypto had become a partisan issue—now it has proof.
Democratic Talking Points
Last week, a journalist from Fox Business obtained a leaked memo that had been circulated among Democratic members of the House Financial Services Committee. The memo addressed the committee's May 10 hearings on crypto policy.
It encouraged Democratic representatives to criticize the crypto industry and show support for Gary Gensler's leadership at the Securities and Exchange Commission (SEC). The document—a list of "key messages"—included a line that Gensler had built the "strongest enforcement team yet."
Gensler's tenure at the SEC has been marked by a lack of clear regulations, making him more enemies than friends. One of the world's largest exchanges, Coinbase, is currently taking action against the SEC to force the agency to offer clearer rules.
The memo is the latest blow to the US crypto industry. In recent months, America's regulatory environment has become increasingly hostile.
To assess the mood, BeInCrypto reached out to many industry members for their opinions. The responses we gathered were almost universally negative.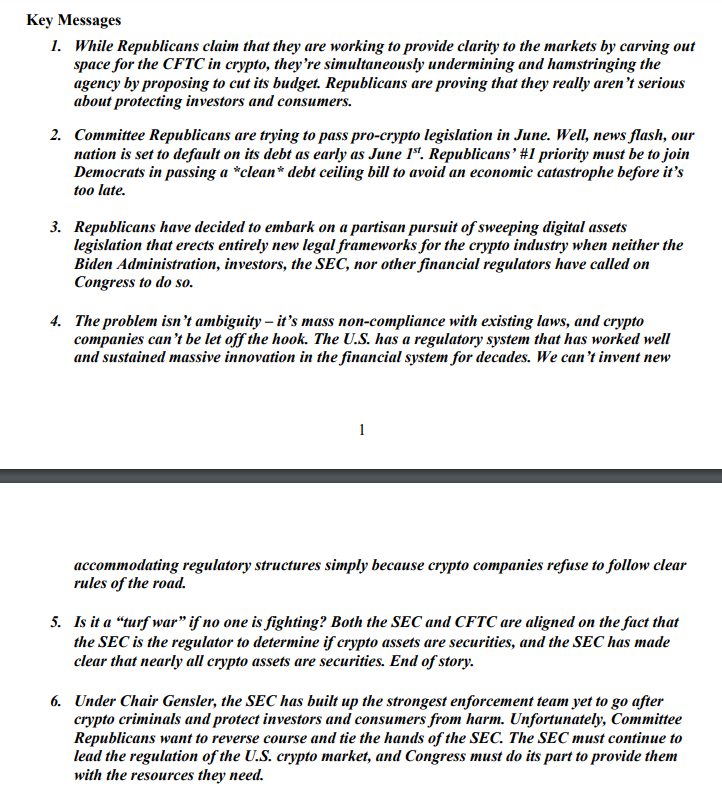 "Pure Fiction"
The memo is "pure fiction," according to David Schwed, chief operating officer of blockchain security firm Halborn. "The memo falsely claims 'crypto companies refuse to follow clear rules of the road.' There hasn't been any clear guidance on what those rules are, when they will be defined, or even what regulatory agency will define those rules. As a community, we've begged for a framework and guidance," Schwed told BeInCrypto.
Others struck more of a balance in their criticism. And hoped that lawmakers could put aside partisan differences to work in the best interests of consumers and the industry.
"It's about consumers of the technology, not just the industry itself," said John Schonecker, government relations director at TaxBit.
"The next wave of technological innovation will be the tokenization of assets. Which involves far more than just the cryptocurrencies we see today. That evolution should take place in the United States, and we hope policymakers in Washington can come together to hash out their differences in good faith, because the technology isn't going anywhere."
Industry to Blame?
Ron Geffner, a partner at the law firm Sadis & Goldberg LLP, believes industry players should shoulder some of the blame for where we are now. "The crypto industry has failed itself by not collaborating to suggest a reasonable framework of regulation," Geffner told BeInCrypto.
"The battle cry that the old rules do not apply to a new technology . . . fails to take into consideration that the culture of Americans is to rely on the government to protect its citizens," Geffner said.
"Had the crypto industry realized that its position that applying existing regulation stifles innovation would fail to serve as a shield from regulators, it would have organized to form its own self-regulatory body and sought to implement rules by which the government could have assessed the viability of those new rules," he added.
BeInCrypto also discovered frustration over regulators' failure to understand digital currencies and trading technologies. For some, the Democratic memo was further evidence that lawmakers saw crypto only in terms of gambling and speculation.
The conversation needs to shift from "fear to understanding," said Caria Wei, chief executive officer and co-founder of NUVO.
"While cryptocurrencies are a significant aspect of blockchain, they are only a fraction of what this technology can offer. It represents a paradigm shift towards a more transparent, equitable, and decentralized world," Wei added.
Lawmakers need to understand the broader applications of what they seek to regulate, Wei argued.
Disclaimer
In adherence to the Trust Project guidelines, BeInCrypto is committed to unbiased, transparent reporting. This news article aims to provide accurate, timely information. However, readers are advised to verify facts independently and consult with a professional before making any decisions based on this content.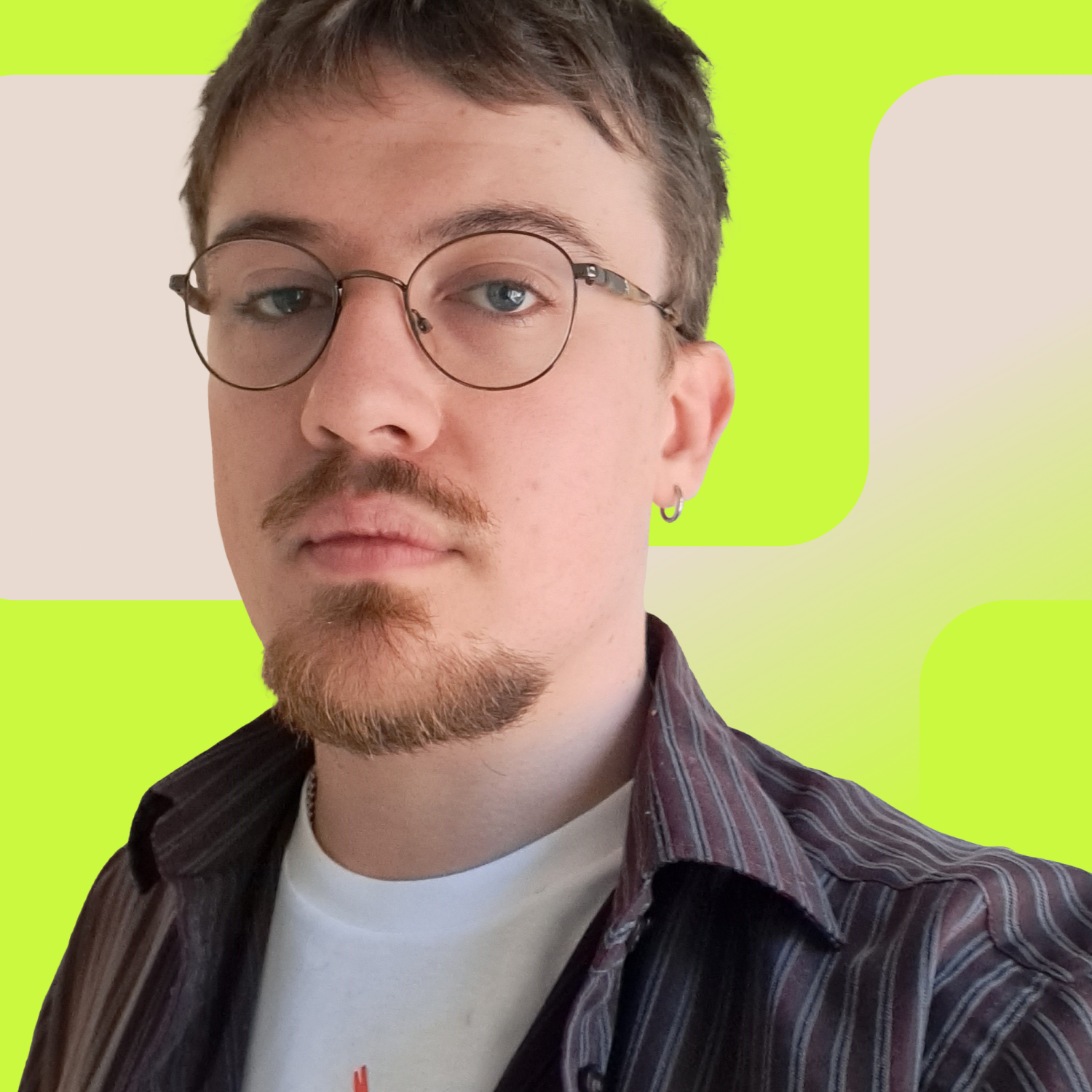 Josh is a reporter at BeInCrypto. He first worked as a journalist over a decade ago, initially covering music before moving into politics and current affairs. Josh first owned...
Josh is a reporter at BeInCrypto. He first worked as a journalist over a decade ago, initially covering music before moving into politics and current affairs. Josh first owned...
READ FULL BIO
Sponsored Sponsored