Democrat Representative Ritchie Torres has asked the U.S. Government Accountability Office (GAO) to investigate whether the Securities and Exchange Commission and chair Gary Gensler should be held responsible for the FTX collapse.
Torres points out that the SEC cannot claim to be the sole agency responsible for regulating the crypto industry while simultaneously avoiding accountability for industry blowups like the one that recently unfolded at the Bahamian exchange FTX.
Gary Gensler 'Failed as a Regulator'
Torres didn't mince his words in a direct letter to GAO head Gene Dodaro.
"When it comes to FTX, Chair Gensler fundamentally failed as a regulator, and he has no one but himself to blame," he stated emphatically.
He also asked Dodaro and the GAO to investigate whether Gensler's mismanagement of human resources has weakened the SEC's ability to protect investors.
The Congressman added that he couldn't square the agency's commitment to protecting investors with its decision to invest resources into celebrity Kim Kardashian's promotion of a scam cryptocurrency. Resources would have been better deployed in conducting due diligence on FTX's financials.
Torres argued that if the SEC had committed sufficient resources to the latter, they could have exposed FTX sooner.
"Given the magnitude of the regulatory failure surrounding the FTX saga, an independent review is both needed and warranted," he concluded.
Torres recently proposed a bill that would compel cryptocurrency exchanges to provide regular proof-of-reserve disclosures.
Methods Missed Major Crypto Meltdowns
Fellow Democrat Tom Emmer has also been critical of Gensler's "indiscriminate and inconsistent" methods of regulating the crypto industry. Earlier this year, several crypto companies complained to Emmer that Gensler's disclosure requests were burdensome and stifled innovation.
Emmer also pointed out on Nov. 26, 2022, that Gensler's regulatory methods had failed to detect the failures of several crypto companies in 2022, including Terra/LUNA, Celsius, and, most recently, FTX.
SEC Chair Gary Gensler has drawn criticism for a regulation-by-enforcement approach that has done little to clarify compliance. He has insisted that existing securities laws already provide crypto companies with the necessary compliance guidance. They also grant the SEC the authority to address non-compliance through civil enforcement actions.
In an interview with Yahoo Finance on Dec. 6, 2022, Gary Gensler said that the "Runway is getting shorter" between crypto companies' compliance and civil enforcement actions and confirmed that the SEC had sufficient authority to adjudicate the space.
Gensler's Stance at Odds With Calls for Legislation After FTX
Gensler's assertion that the SEC has sufficient authority over the industry flies does not agree with the views of fellow politicians. Crypto-skeptic Senator Elizabeth Warren is drafting a new bill to give the agency a wider jurisdictional ambit.
Days after the FTX collapse, Warren said that a new digital currency bill must focus on consumer protection.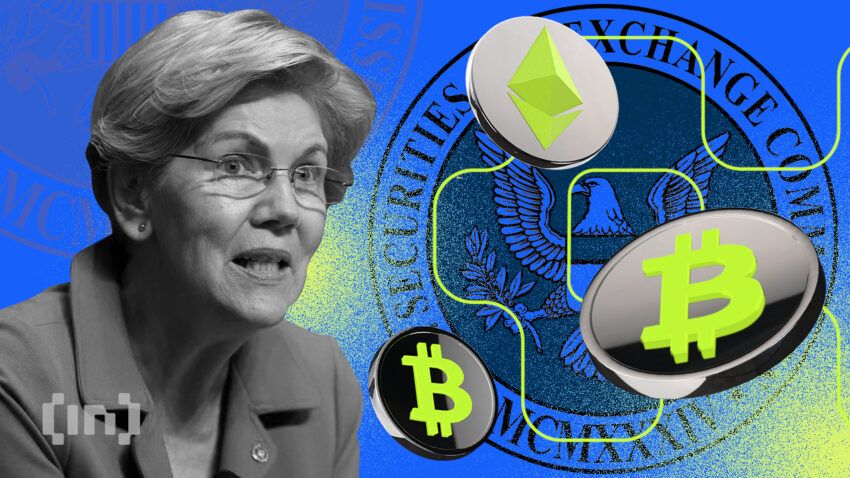 Critically, she added that while the SEC could exercise its existing authority more broadly, the industry needs Congress to pass additional laws.
So far, the Senator's new bill has included regulations that compel crypto companies to disclose audited financial statements. They would also need to maintain a minimum level of capital needed to honor customer withdrawals.
Gary Gensler and Sherrod Brown Reading From the Same Playbook?
Still, Senate Banking Committee Chair Sherrod Brown has cautioned against rushing to pass new legislation for fear that the crypto industry would heavily influence new bills.
The reluctance of Gensler and Brown reflects the challenges a highly polarized Congress faces in passing new legislation. Regrettably, this may drive crypto companies offshore, exposing more American investors to lightly-regulated companies.
Despite engaging in talks with U.S. regulators, crypto lender and exchange Nexo announced on Dec. 5, 2022, that it would exit the U.S. market because of a lack of regulatory direction.
For Be[In]Crypto's latest Bitcoin (BTC) analysis, click here.
Disclaimer
In adherence to the Trust Project guidelines, BeInCrypto is committed to unbiased, transparent reporting. This news article aims to provide accurate, timely information. However, readers are advised to verify facts independently and consult with a professional before making any decisions based on this content.
David Thomas, a seasoned electronic engineer with nine years of expertise, has built a distinguished career by combining his passion for writing with an in-depth understanding of...
David Thomas, a seasoned electronic engineer with nine years of expertise, has built a distinguished career by combining his passion for writing with an in-depth understanding of...
READ FULL BIO
Sponsored Sponsored