In 2019, choosing the right exchange for you can be a daunting challenge. With several hundred exchanges in operation today and new ones launching practically every week, it can seem like an impossible task to sift through an almost never-ending list of exchanges to find the one that best fits you.
Update
: Read our latest comparative in our article:
11 Best Cryptocurrency Exchanges for Trading Bitcoins
In this review, we take a look at Poloniex — a cryptocurrency exchange previously mired in controversy that was able to regain user trust and respect after an unfortunate incident in 2014. This review will break down the core aspects, before finally bringing it all together in our honest Poloniex review.
What is Poloniex?
Poloniex
is an advanced cryptocurrency exchange that was founded by Tristan D'Agosta in 2014. It has previously been dubbed the world's most popular cryptocurrency exchange — partly due to its extensive list of supported digital assets. Originally based out of Somerville in Massachusetts, the exchange is one of the oldest and most trusted exchanges still in operation. It was also one of the first exchanges to list Ethereum Classic (ETC) in 2016. In 2018, Circle — a Boston based cryptocurrency-focused financial services firm — acquired Poloniex in a deal reportedly valued at $400 million. Since the acquisition, Poloniex has made improvements to its customer services department, but this still remains one of its weak points. Circle has since partnered with Coinbase to launch a stablecoin known as USD Coin (USDC), which operates on the Ethereum network and is pegged to the US Dollar. The partnership also led to the foundation of the CENTER Consortium, a joint venture between the two companies, which aims to standardize fiat on the internet by establishing a worldwide governance framework to help with the mainstream adoption of fiat-backed stablecoins.
| | |
| --- | --- |
| Mobile Options | Yes |
| Exchange Type | Centralized |
| Company Country | US |
| Exchange Launch | 2014 |
| Deposit Methods | Cryptocurrency |
| Withdrawal Methods | Cryptocurrency |
| Withdrawal Limits | None |
| KYC | Required |
| Number of Assets | >50 |
| Blocked Countries/Regions | Cuba, Iran, North Korea, Sudan, Syria, China, Germany, Pakistan, Vietnam and U.S. states of New York and Washington. |
| Security | High |
| Reputation | Good |
| Fiat Payments | Yes |
| Website | poloniex.com |
Poloniex Trading Features
Trading on Poloniex is relatively simple thanks to its user-friendly interface. Trades are executed fast due to its more than $10 million in daily transaction volume and high-speed matching engine. Poloniex allows its non-US customers to perform margin trades between a variety of cryptocurrency pairs. On top of this, it provides a wide array of graphing options, indicators, and technical analysis tools to help its users make informed choices about their trades. In order to cater to the growing mobile market, Poloniex launched its own mobile app in July 2018. This is available for both iOS and Android. It has relatively good reviews as far as trading apps go, with over three stars on the Google Play Store. This mobile app features the same security checks as the exchange online interface — ensuring your funds are equally well protected. Poloniex also has a robust API in place that allows third-party app developers to securely integrate their own apps with the trading platform without compromising user funds or data — a feature numerous automated trading tools have already taken advantage of. Poloniex is also one of the few exchanges to offer a peer-to-peer margin lending feature, though this feature is currently only available to non-US customers. Lending on Poloniex is relatively simple to understand and the exchange provides materials to help users understand the benefits and risks that come with the feature. Loans on Poloniex are collateralized using the borrower's account balance, protecting the lenders against default. This feature gives margin traders access to additional funds to enhance their returns on their margin positions. However, this feature is considered quite risky for borrowers and so should typically be avoided by inexperienced traders. Overall, the trading platform is minimalist in nature and is suitable even for those without much experience in online trading. With that said, the wide range of advanced analytical tools available makes it is also suitable even for the seasoned traders — whereas the online feature request system helps ensure that additional features are considered and added if user demand for them is sufficient.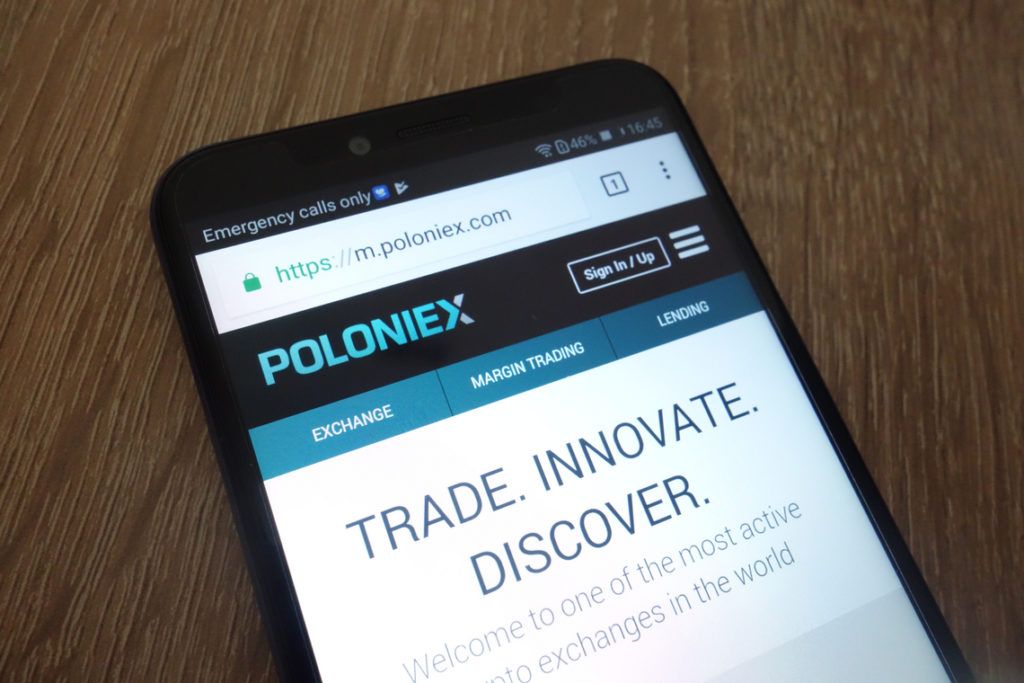 Poloniex Platform Fees
Like practically all other exchanges, Poloniex is first-and-foremost a business. As a business, one of the major ways it makes money is by charging fees for settling trades on the platform and for withdrawing your digital assets. The trading fees on Poloniex are arranged as a maker-taker fee schedule, with trades that add liquidity to the market (makers) being subject to lower fees than trades that remove liquidity from the market (takers). In addition to this, Poloniex is one of the many exchanges that offer volume-based trading fee discounts — reducing both maker and taker fees for accounts that meet certain 30-day volume thresholds. For all accounts that achieve under $500k in trading volume within a 30-day trailing window, Poloniex charges 0.10 percent for maker trades and 0.20 percent for taker trades. This maker-taker fee schedule reduces if more than $500k is achieved in 30-day trade value, falling to as low as 0.00 percent for the maker and 0.10 percent for taker trades if more than $30 million in trade volume is achieved. This volume-based fee reduction is a common tactic used by cryptocurrency exchanges to lure larger traders and institutions to the platform. For the most part, this usually means that low-volume and casual traders are left with the short end of the stick — being left with often much higher fees than those charged to high volume traders. Besides trading fees, the only other costs involved in using the platform is the cryptocurrency withdrawal fee, which typically ranges between $0 and $1 worth of the cryptocurrency you are trying to withdraw, for the most part. The exception to this rule is Tether (USDT) withdrawals, which are charged at an astonishing 10 USDT each — massively higher than that charged by most other exchanges. Besides its hefty USDT withdrawal fee, Poloniex sits roughly on par with most popular cryptocurrency exchanges in terms of fees — with small traders being charged a very reasonable 0.10-0.20 percent on their trades.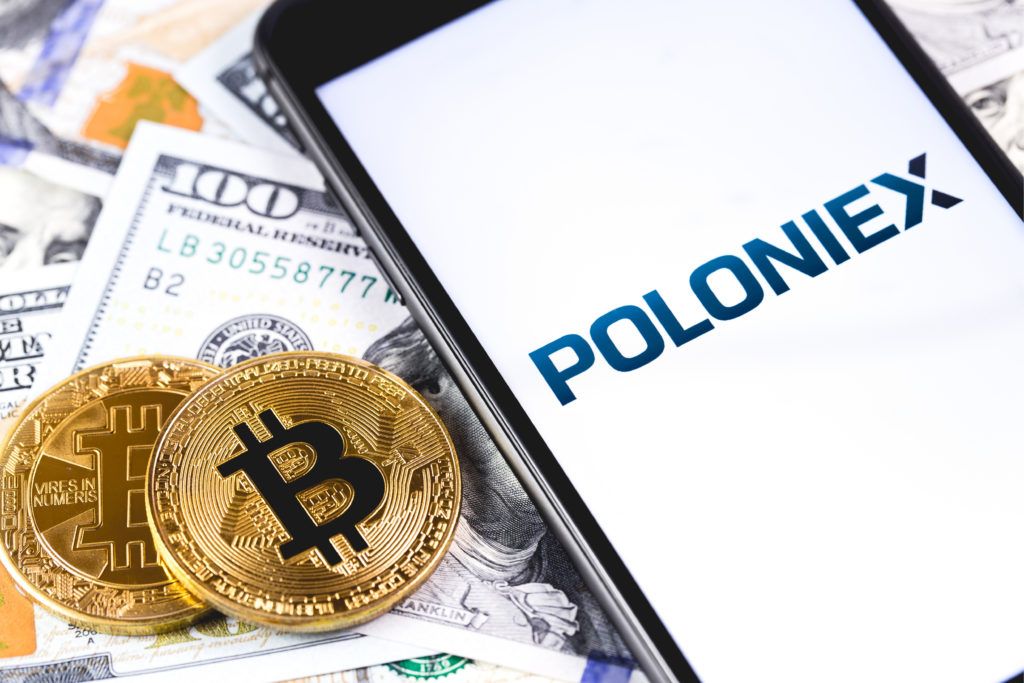 Poloniex Verification and Transfer Limits
Being a legally compliant exchange, Poloniex requires that all newly-registered users must complete identity verification before trading can begin. To verify, you will need to supply Poloniex with your home address and telephone number and upload a valid proof-of-identity — such as your passport, identity card or driving license. Following this, you will also need to upload a valid picture of your face, after which your images will be assessed automatically by Poloniex and either rejected, automatically verified, or submitted for manual review. Once verification is completed, all new accounts start with a $25,000 equivalent daily withdrawal limit, which should be sufficient for the great majority of traders. Deposits have no maximum limit, but a select few digital assets do a have minimum deposit amount. Overall, Poloniex is opaque when it comes to disclosing what options there are for those looking to increase this daily limit — with absolutely no official documentation mentioning the information that must be provided to achieve this. However, customer reports online indicate that a further type of verification, known as "enhanced verification," is possible, which involves a direct discussion with Poloniex support to tailor your personal limits. Enhanced verification reportedly includes a one-to-one Skype call with a compliance specialist who will ask several questions related to your income, cryptocurrency activities, and how you plan to use Poloniex. After this, you will be asked about how high you would like your withdrawal limit to be — and your request will then be manually processed and approved if their criteria are met. That being said, however, users have reported an extensive wait to see their request attended to in the first place, with a several-months wait apparently being the norm. Compared to the competition, the standard $25,000 daily withdrawal limit is on the higher end of the scale and should suffice for the great majority of customers.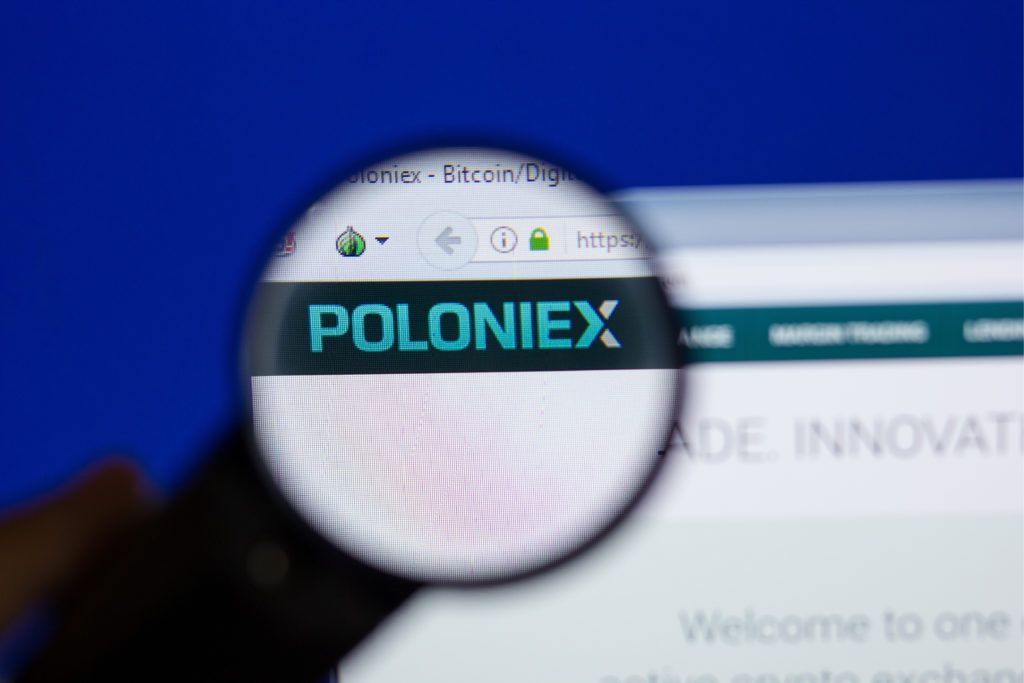 Asset Selection
One of Poloniex's stand out features has always been its extensive digital asset selection, with a total of 64 different cryptocurrencies available to trade on the platform. Currently, all but two of the top ten coins by market capitalization are available on Poloniex — with only TRON (
TRX
) and
Binance
Coin (BNB) missing. In terms of stablecoins, Poloniex offers both Tether (UDST) and Circle's USD Coin (USDC), giving its customers a choice of which
stablecoin
suits them best. Although Poloniex clearly has a less scrutinous coin-listing policy than many exchanges, it does perform regular checks to ensure listed digital assets are meeting certain performance criteria — with failed, abandoned or inactive coins being delisted from the exchange periodically. In total, Poloniex has over 100 different trading pairs available — the great majority of which are against Bitcoin (BTC) and
Tether (USDT)
, with a smaller number against USD Coin (USDC) and Ethereum (ETH). Poloniex is also one of the only cryptocurrency exchanges featuring a pure stablecoin trade pair, allowing customers to take advantages of small fluctuations in USDT against USDC. Despite having one of the most impressive digital asset selections available, Poloniex does not allow cryptocurrency to fiat trading — so you will need to look elsewhere if this is a critical feature for you.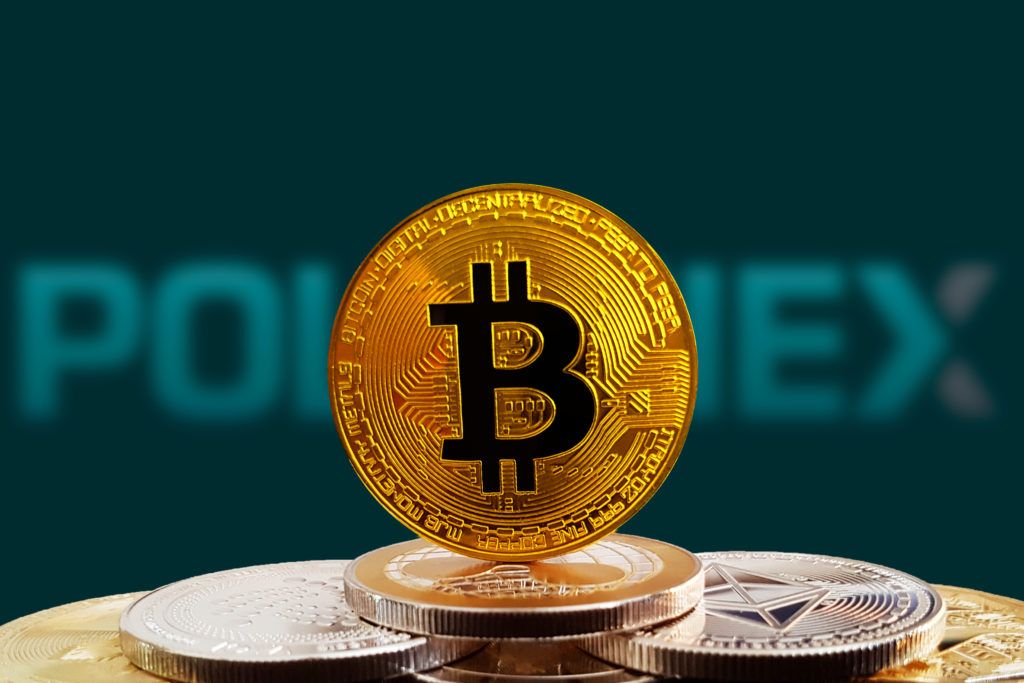 Poloniex Trading Volume
Since its launch back in 2014, Poloniex has seen its average trade volume fluctuate considerably as other exchanges manage to capture more of the market. As of writing, Poloniex currently sits comfortably within the top 100 cryptocurrency exchanges by trading volume — occupying position 73 — with just over $250 million trade volume achieved in the past 30 days. However, its trading volume for the previous week was just $25 million, since Poloniex tends to suffer more than most exchanges when market sentiment falls. Out of its markets, the XMR/BTC, LTC/BTC, and BTC/USDT trading pairs are responsible for more than 40 percent of Poloniex's total trade volume. Beyond this, around ten other trade pairs can be considered highly liquid, with over $100k in daily trade volume — while more than half of all trade pairs have less than $10,000 in daily trade volume. Overall, although Poloniex is well known for its impressive digital asset selection, the great majority of these suffer from poor liquidity. If, however, you mostly trade in XMR, BTC or LTC, then Poloniex is an excellent choice for you.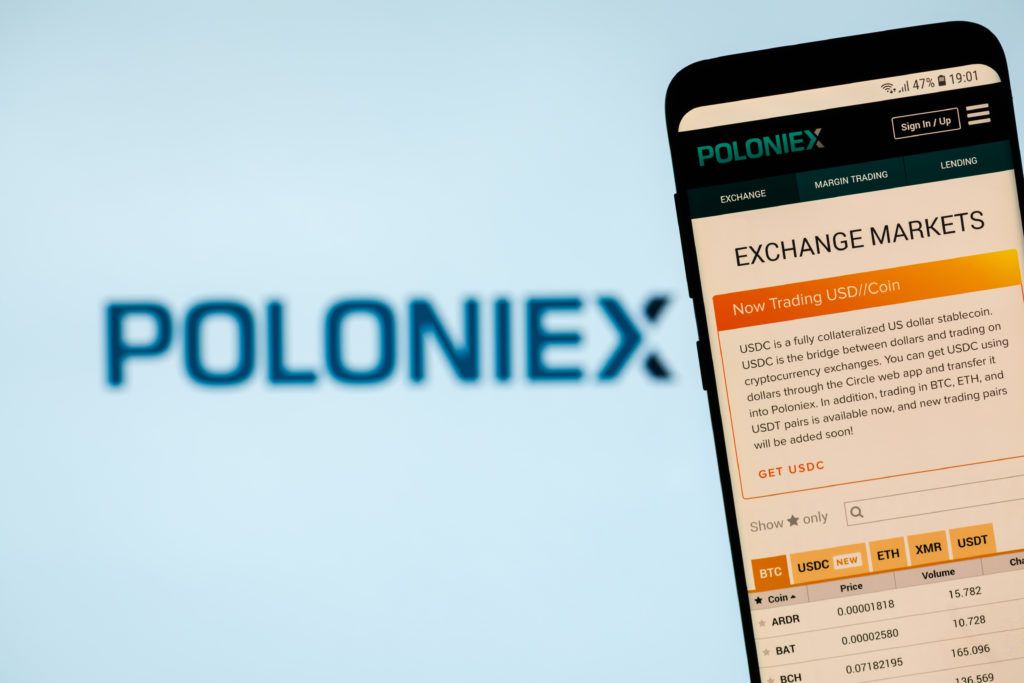 Poloniex Reputation
Since Poloniex is a pure crypto trading platform, it does not have to adhere to the many stringent auditing processes and regulatory challenges that traditional financial institutions are forced to deal with in the United States. It does, however, enforce a mandatory KYC requirement for all its users, while also complying with AML and CTF regulations. The forced KYC on Poloniex caused the company significant controversy after it was first enforced in mid-2018. According to legacy users, the company backtracked on its initial promise saying it would avoid forcing KYC upon its customers — whereas, if they absolutely had no choice, they would let users know ahead of time. This issue underlines much of the reduced community sentiment for the Poloniex and has caused a lasting dent in its reputation. Other than this, Poloniex has been operational for over five years now and its remaining customers have a cult-like trust in the platform — which has arguably always tried to maintain its customer interests first and foremost. The reputation of Poloniex was recently improved after Circle, adding a level of corporate prestige that was previously lacking. This acquisition also bolstered user confidence, as Circle had already established itself as a tour-de-force in the industry — receiving investments from several major corporations including IDG Capital, Bitmain, Breyer Capital and Goldman Sachs, which gave the company an impressive $3 billion+ market valuation. It is reported that Poloniex has over eight million customers across the globe, making it one of the most popular exchanges still in operation. Considering all these factors combined, Poloniex has managed to create a solid reputation in the minds of its users and appears to be picking up steam despite operating amidst intense competition.

Is Poloniex Safe?
Soon after Poloniex was launched back in 2014, the exchange was hacked and an unspecified amount of bitcoins were lost. Immediately after, Poloniex suspended trades and temporarily paused operations to investigate the matter and fix the faulty withdrawal code that was identified as the cause of the breach. Upon resuming service, the team made the decision to reduce the balance of all its users by 12.3 percent to compensate users who lost funds in the attack. Since then, Poloniex has repaid compensated all users who had their balance deducted, demonstrating commitment and conscience as an exchange — something that was all too rare back in 2014. In terms of security features, Poloniex offers standard SMS based two-factor authentication (2FA) in addition to Google authenticator based 2FA, email confirmations and IP lockouts. These features are roughly in line with many other modern exchanges, though there have been concerns that Poloniex relies on deprecated security features and should implement new encryption-based security checks. If you are one of the few Poloniex users that requires enhanced verification, then you will also have access to several additional security features once verified — including the ability to whitelist and blacklist particular addresses, ensuring funds cannot be withdrawn to addresses that haven't been manually approved. Beyond this, Poloniex makes use of open-source coding for its trading interface and most of the code for the interface is executed at the client side. This gives its users the ability to check and validate the code on their own if they need to — ensuring there is no foul play involved. In conclusion, Poloniex is safe to use. As is the case with most online cryptocurrency exchanges, it is not 100 percent immune. As such, it is not advisable to large amounts of funds on any online trading platform for an extended period of time.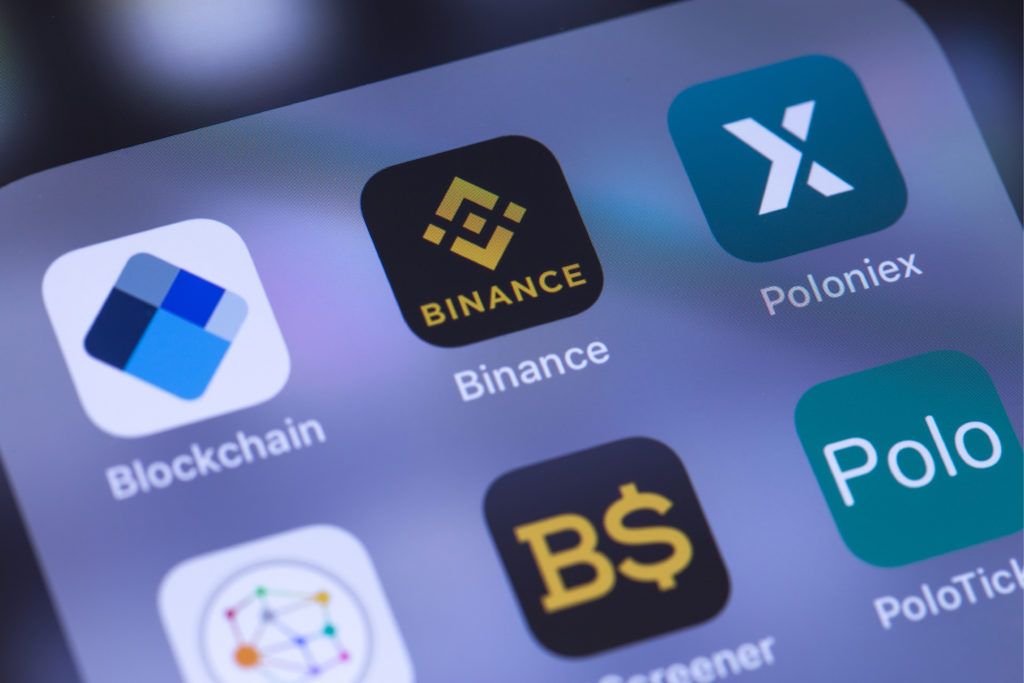 Poloniex Withdrawal Time and Options
Since Poloniex only handles cryptocurrencies, withdrawal options are understandably limited to just the cryptocurrencies available for trade on the platform. According to Poloniex, most cryptocurrency withdrawals are processed within just minutes and should be received to your address shortly thereafter. Time to confirmation, however, will depend on the network load at the time of withdrawal. Being a cryptocurrency exchange operating in 2019, we would expect Poloniex to improve its available withdrawal options in line with its competition. However, being a cryptocurrency-only exchange, this would require extensive changes to the way the platform works, allowing users to exchange cryptocurrencies for fiat for the first time — which is something unlikely to occur any time soon.
Who Does Poloniex Report To?
According to the Poloniex user agreement, the exchange states that it is not responsible for determining which laws apply to your transactions, and that its customers are "solely responsible for reporting and paying any taxes arising from your use of [its] Services." However, in the same user agreement, Poloniex later goes on to state:
We will make any tax withholdings or filings that we are required by law to make, but we are not responsible for determining whether taxes apply to your transaction, or for collecting, reporting, or remitting any taxes arising from any transaction.
To shed some more light on this, we examined the Poloniex privacy policy to see which information will be released, to whom, and under what conditions. In this privacy policy, Poloniex essentially states that user information will only be disclosed to law enforcement agencies, regulators, among others in order to comply with applicable laws, subpoenas, court orders, or government requests filed against it. Poloniex does not mention whether they automatically report user accounts to the Internal Revenue Service (IRS), or any other tax authority for that matter. In addition to this, we cannot find any reports of Poloniex, or its parent company Circle, issuing 1099-K forms to its users — making it likely that Poloniex users need to file their own 1099-K if applicable.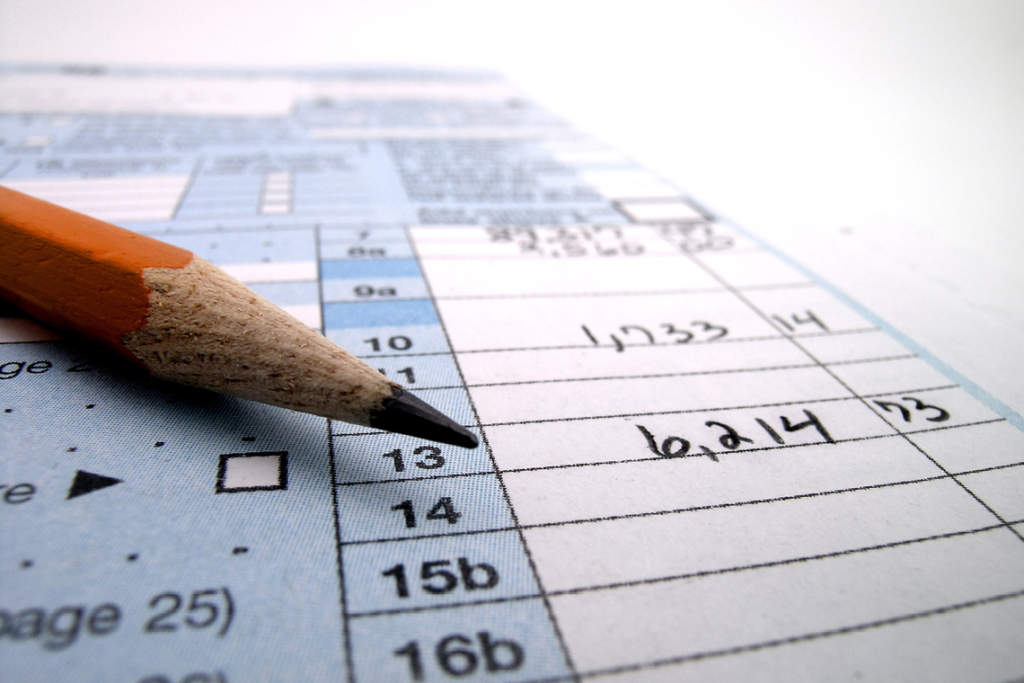 Poloniex Customer Support
When it comes to customer service, Poloniex has one of the worst records on the market — owing, in part, to the severely limited variety of support options available. Like most exchanges, Poloniex maintains a knowledge base that can be used to answer the most basic of questions, though this knowledge base is somewhat limited in both scope and detail. Beyond this, customers can open a support ticket via the support site — though response times have been described as woefully long by many users. In its early days, Poloniex faced a large number of deposit and withdrawal-related issues, while complaints about accounts being frozen without notice — as well as problems with the service, in general — were common. This eventually led to the exchange retiring its live chat feature (known as the 'trollbox') unceremoniously in an attempt to reduce speculation that the exchange was mishandling user funds. This step backfired and led many users to raise concerns and accusations against the exchange over social media and on the company profiles across the internet. The situation even caught the eye of the US Department of Justice (DoJ), who directly reached out to Poloniex customers in order to better understand the issue. Poloniex also makes getting support more challenging than it needs to be by forcing users to open a separate account on its support website in order to file a ticket — which we find an unnecessary obstacle for what should be a simple process. Overall, Poloniex customer support leaves a lot to be desire, and is certainly one of its weakest points. Although using the exchange typically works without a hitch, being forced to wait weeks or potentially even months for support is unacceptable for many users — particularly when several of its competitors offer near instantly telephone or live chat support. To offer a thin
ray
of hope, however, it has been reported that customers who have completed the elusive enhanced verification will also have access to a personal support assistant, accessible via Skype — as close as you can get to VIP treatment on Poloniex.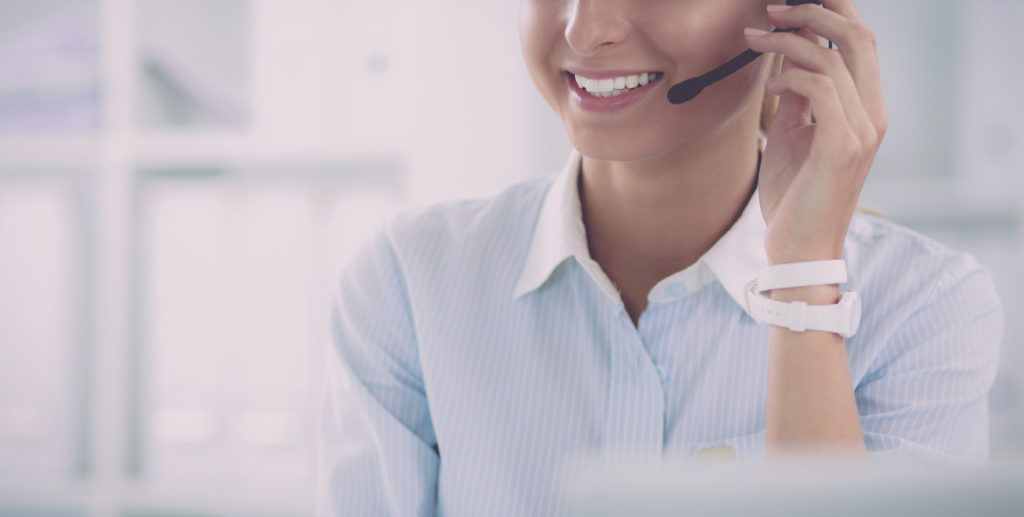 Our Review
Previously one of the most popular cryptocurrency exchanges around, Poloniex has since largely fallen out of favor with the crypto community — in part, due to its inadequate customer support and to the fact that it is rapidly losing ground against several modern exchanges. However, despite somewhat slowing down over the past year, Poloniex still offers a number of features that make it stand out among cryptocurrency exchanges. With a large selection of digital assets, several rare trading pair combinations, and being one of the few exchanges to offer
margin trading
and lending, Poloniex finds itself catering best to experienced traders with no interest in trading fiat currencies.
What do you think about Poloniex? Let us know your thoughts in the comments below!
Disclaimer
All the information contained on our website is published in good faith and for general information purposes only. Any action the reader takes upon the information found on our website is strictly at their own risk.