PLUS Token continues to dump its stolen
Bitcoin
(BTC) on the market. The move was correlated with the recent price drop which means the scam may have exacerbated Bitcoin's losses yesterday.
PLUS Token was among the largest scams in the cryptocurrency industry, and it continues to haunt the entire market. Repeatedly, the wallets linked to the scam have been dumping their holdings en masse and there's still a lot left to be sold off.
PLUS Token Dumping on the Market
A large number of holdings are still under the control of PLUS token and exchanges are not doing their job in stopping them. To put things in perspective, the PLUS token scam has accumulated some 200,000 BTC and 800,000 ETH from its victims by the time the scam was uncovered in 2019. Although the creators of PLUS were
apprehended by Chinese authorities
last year, it seems that the
wallet
is still very active. Someone is still holding and using the private keys. On average, the PLUS token scam has been
selling off 1,300 BTC daily
. This weekend, however, some 13,000 BTC ($118M) was moved to be sold off. The owners of this scam wallet did the same thing
when Bitcoin crossed $10,000
earlier this year, as Kevin Svenson (@KevinSvenson_) noted:
#PlusToken Scam Moved Another 13,000 #Bitcoin's Yesterday … Worth $118 Million.

They also did something similar after #BTC crossed above 10,000 this year.

They are slamming the market with sell orders.

Essentially we have a giant whale unloading after every move up.

— Kevin Svenson (@KevinSvenson_) March 8, 2020
Effectively, the scammers can dump their BTC in the spot market and open a short 100x position — this way, they can effectively never lose. At the time of publishing, their massive wallet of 800,000 ETH has been static, but could soon wreak havoc on the market.
Bitcoin Drops Lower
As Saudi Arabia and Russia enter an oil price war, Bitcoin has faltered and fallen some 9% on the daily today. It is currently hovering around the $7,900 price point.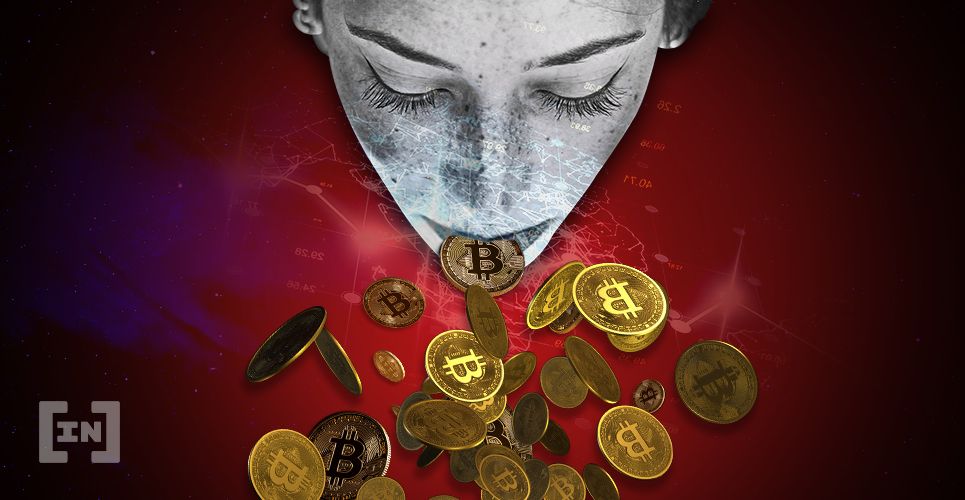 Although the ongoing oil dispute is undoubtedly
the main catalyst for Bitcoin's drop
, it is possible that today's losses have been exacerbated by PLUS token dumping its Bitcoin. There are also other factors, like depressed global demand, more generally
due to the coronavirus scare
. All of these compounding variables are depressing the price of BItcoin and causing us to sink further. However, if you are wondering why Bitcoin is performing so poorly as a hedge nowadays, the answer may be that it is being manipulated by scammers. Bitcoin cannot be a hedge if every opportunity it stays green is relentlessly exploited by selling off massive stockpiles of stolen BTC. Sadly, it seems like we will just have to weather this storm for now until PLUS runs out of holdings to sell.
Disclaimer
All the information contained on our website is published in good faith and for general information purposes only. Any action the reader takes upon the information found on our website is strictly at their own risk.