PLUS Token was busted this year by Chinese authorities after scamming some $3B via its Ponzi scheme. Now, it seems that the wallets are on the move — totaling over 1% of Bitcoin's circulating supply.
What could be the largest Chinese Ponzi scheme ever uncovered is possibly the culprit in Bitcoin's recent price collapse. PLUS Token scammed some 200,000 BTC and 800,000 ETH from victims which were promised guaranteed returns. In early 2019, it claimed to have 10M members. This massive treasure chest of stolen funds is now on the move and is likely a major catalyst behind the recent and unprecedented
14 4H red candles in a row
on Bitcoin's price chart.
Crashing the Market
The perpetrators behind the PLUS Token scam will likely be behind bars for decades. However, the cryptocurrency they stole could not be redeemed. Instead, it seems like it is on the move. The cartel responsible must either be using what's called 'Shamir's Secret Sharing Scheme' (SSSS) to split up the master private key to multiple people, or whoever is holding the individual keys has not been caught. According to
security
audit firm Peckshield, around ~1000 BTC has gone to Bittrex and Huobi. The sell-off began around early June. Reporter Dovey Wan (@DoveyWan) said in just the two wallets belonging to PLUS Token, one had 74,000 BTC and another 95,000 BTC.
Just dig my old chats (was in their chat rooms) there are two others BTC addresses belong to PlusToken

74K $BTC 🤯🤯🤯1Dd5VTCkRtMG8bpuHZrjkLf1TeZ8cwZGDe

95K $BTC 🤯🤯🤯
14BWH6GmVoL5nTwbVxQJKJDtzv4y5EbTVm pic.twitter.com/eZEYQmB8ST

— Dovey 以德服人 Wan 🪐🦖 (@DoveyWan) August 14, 2019
They are reportedly now dumping small batches of BTC of 50-100 each onto major exchanges. This drip-drip strategy seems to be ramping up, as Chinese traders on
Binance
report that someone has been dumping 100 BTC 'non-stop.'
I couldn't find the chat but starting a few days ago, Chinese traders are saying someone has been dumping 100BTC non-stop on Binance, will post here once I find the chat detail.

Which i suspected related to PlusToken as well pic.twitter.com/0Uiamc8qn4

— Dovey 以德服人 Wan 🪐🦖 (@DoveyWan) August 14, 2019
One user (
@cryii_MM
) uncovered a few of the suspected wallets.
There is also a sizable amount of ETH and EOS which the scammers allegedly hold.
The Ethereum address on Etherscan currently reads:
Warning! There are reports that this address was used in Plus Token's ponzi scam. Please exercise caution when interacting with this address.
Dovey Wan claims that she found these addresses in their chatroom, but there are likely more still unknown. Given that around 10% of all Bitcoin in circulation
has not been moved in the past year,
it is not hard to imagine how mass-selling 1% of Bitcoin's supply could easily crash the market. Add to this the fact that
5M Bitcoin has probably been 'lost forever,'
the PLUS Token scheme could likely be responsible for crashing the market.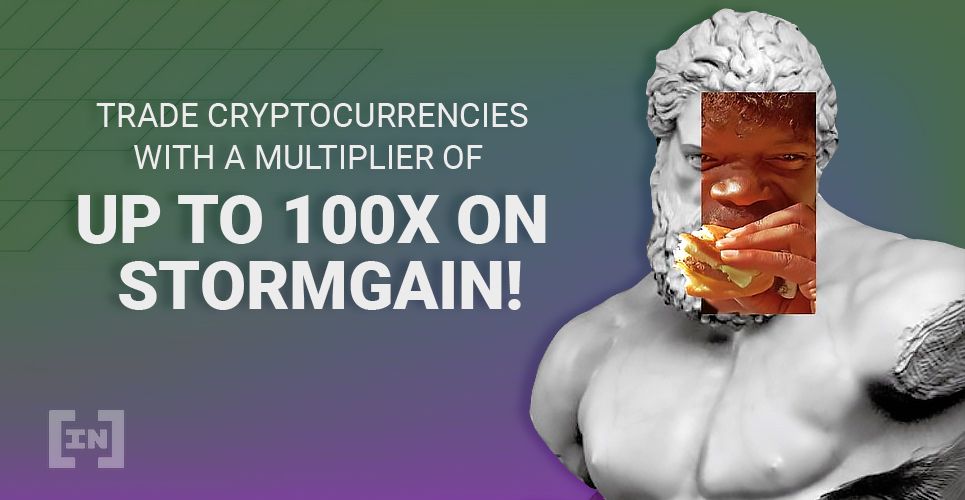 Critics Voice Their Concerns
HASH CIB has put together a rebuttal to Dovey Wan's concerns, but it comes short of anything conclusive. For example, the firm claims that one of the addresses associated with PLUS Token (
1Dd5VTCkRtMG8bpuHZrjkLf1TeZ8cwZGDe
) is actually owned by the BixinIM Bitcoin
wallet
provider, which was created four years ago. Yet, this wallet was not flagged by Dovey Wan; instead, it was merely mentioned in a PLUS Token post itself which is dubious at best. Moreover, HASH CIB claims that
14BWH6GmVoL5nTwbVxQJKJDtzv4y5EbTVm
(95,228 BTC)—mentioned above as one of the suspected PLUS Token wallets—is a 'cold wallet' since most of the funds received have been from Huobi. However, this does not prove or disprove anything. A similar argument is used to explain
33FKcwFhFBKWHh46Ksmxs3QBu8HV7h8QdF
(37,922 BTC) which is said to have received funds from Huobi-related accounts.
5/Wallet C could also be a "cold" wallet of the same exchange. According to @CrystalPlatform, It also received funds from Huobi-labeled accounts.

Funds from Wallet C have been recently sent to multiple addresses created specifically for those txs, where they remain parked pic.twitter.com/6bexlfQVGi

— HASH CIB (@HASHCIB) August 14, 2019
Yet, if these are genuinely Huobi-related wallets, why then has the exchange not come out and said so?
Overall, these arguments from HASH CIB seem too speculative considering these are the same addresses PLUS Token themselves were promoting as theirs in private chatrooms.
Exchanges Slow to Act
Exchanges have been slow to act on this news despite it being unveiled yesterday. The reasons for this are numerous, but it ultimately comes down to the great divide currently present between Western and Asian media outlets, especially within Mainland China. The PLUS Token scam is still barely known outside of China. Moreover, the numbers are of such magnitude that they are hard to grasp. An additional problem is that cryptocurrency exchanges are not legal in China. This effectively means that Chinese authorities have not been working with exchanges to stop these funds from moving. It seems that most of the BTC has yet to be dumped onto exchanges, so we could see more pain in the short-term 
if 
this really is the reason for Bitcoin's recent price collapse. Hopefully, exchanges will take this into their own hands and investigate.
Do you believe it's possible that Bitcoin's recent price dump was due to an orchestrated sell-off by PLUS Token? Let us know your thoughts below in the comments.
Buy and trade cryptocurrencies with a 100x multiplier
on our partner exchange, StormGain
.
---
Images are courtesy of Shutterstock, Twitter.
Disclaimer
All the information contained on our website is published in good faith and for general information purposes only. Any action the reader takes upon the information found on our website is strictly at their own risk.