Despite a decline in monthly sales volume, NBA Top Shot continues to reach new milestones in the digital collectibles space.
NBA Top Shot has played an invaluable role in the NFT space since its July 2019 launch, reaching a total sales volume of $1 billion, according to Be[In]Crypto research. This latest metric comes as an instrumental boost to the NFT space, which has witnessed waning monthly volumes throughout 2022.
Other projects in the running for the most sales volume include, but are not limited to Axie Infinity, Yuga Labs' Bored Ape Yacht Club (BAYC) and Mutant Ape Yacht Club (MAYC), CryptoPunks, Art Blocks, Otherdeed, Azuki, CloneX, VeerFriends, Moonbirds, Meebits, and Doodles.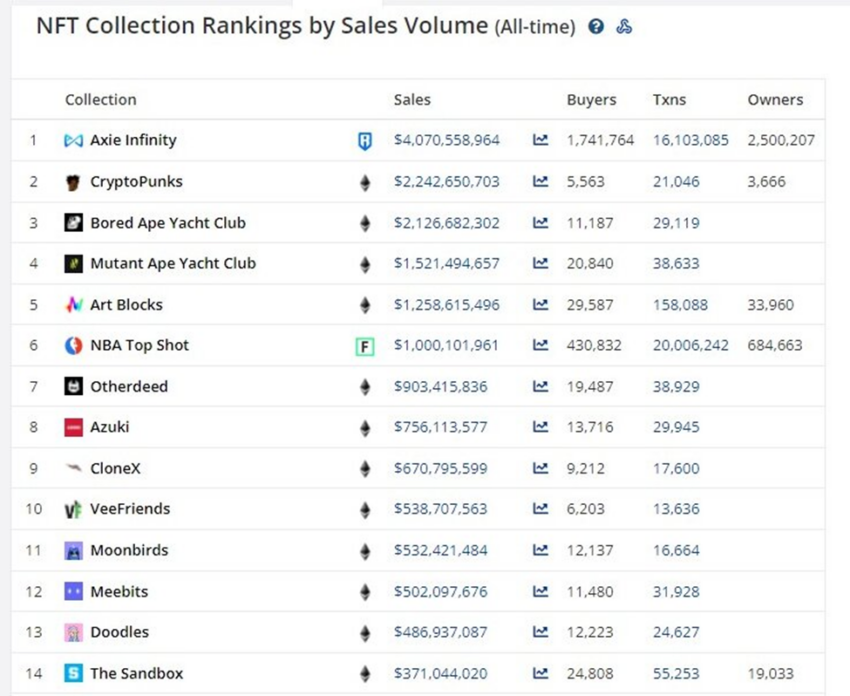 New to NBA Top Shot?
NBA Top Shot allows digital collectibles lovers to buy, collect, and sell NBA NFTs that showcase some of the influential moments minted on the blockchain of Flow.
Some of the platform's biggest sales to date came from LeBron James, Zion Williamson, Stephen Curry, and Giannis Antetokounmpo. 
Back in March, NBA Top Shot generated around $29 million in sales volume, despite March's difficulty throughout the crypto community.
What contributed to the spike in NBA Top Shot sales volume?
Looking at the increasing number of unique buyers from January 2021, the surge in sales volume led to the platform's soaring total transaction counts, with 19,185 unique buyers and over 505,000 transactions.
By the end of January 2021, NBA Top Shot's sales volume was around $40.5 million, with a spike of 321.2% in the number of unique buyers as February approached – amassing a total of 80,000 buyers and 1.2 million transactions. By February's end, NBA Top Shot reached its ATH of monthly sales volume of around $244 million.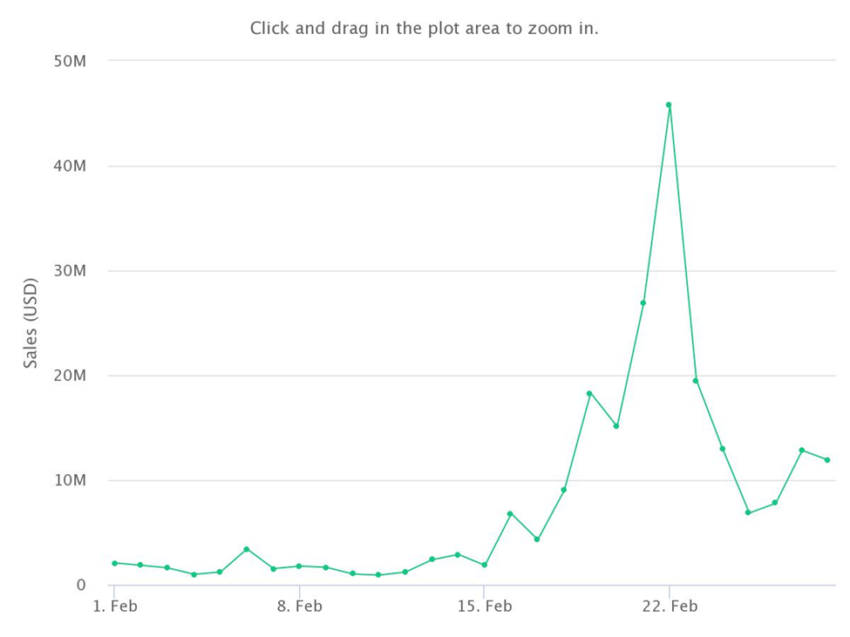 Other months which contributed significantly to NBA Top Shot's sales were March 2021 ($208 million), April 2021 ($82 million), and January 2022 ($59 million).
NBA Top Shot's total sales for May were around $8.37 million, as of press time.
What do you think about this subject? Write to us and tell us!.
Disclaimer
BeInCrypto has reached out to company or individual involved in the story to get an official statement about the recent developments, but it has yet to hear back.