Buoyed by an increase in sales, CryptoPunks hit a new milestone that places the project just below Axie Infinity when it comes to the all-time ranking of NFTs by volume. 
As of April, the NFT collection yielded an overall sales volume of $2.2 billion, according to Be[In]Crypto research. This latest milestone placed CryptoPunks above some of the industry's most successful NFT projects, including BAYC, MAYC, Art Blocks, NBA Top Shot, CloneX, Azuki, and VeeFriends.
Behind CryptoPunks' soaring volume
Since January, the NFT project has grown substantially in total transaction counts, including a surge in unique monthly users, reaching 501 transactions and an approximate sales volume of $6.1 million.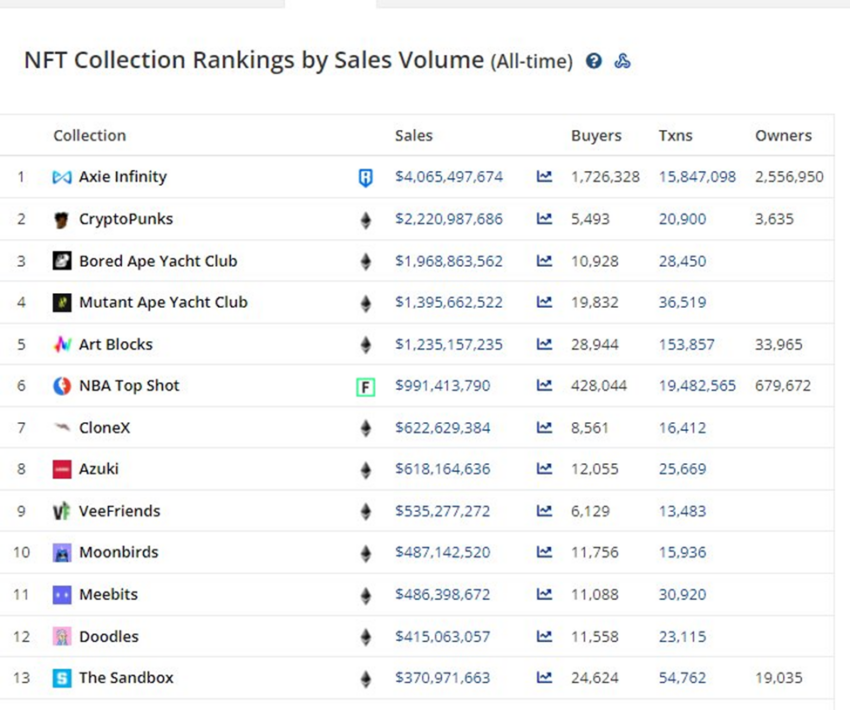 As of March, the number of total transactions increased 187%, reaching around 1,400, leaving CryptoPunks with a sales volume of $98.5 million.
Looking back to August 2021, the NFT project reached a then new milestone of $679 million, with over 2,500 transactions.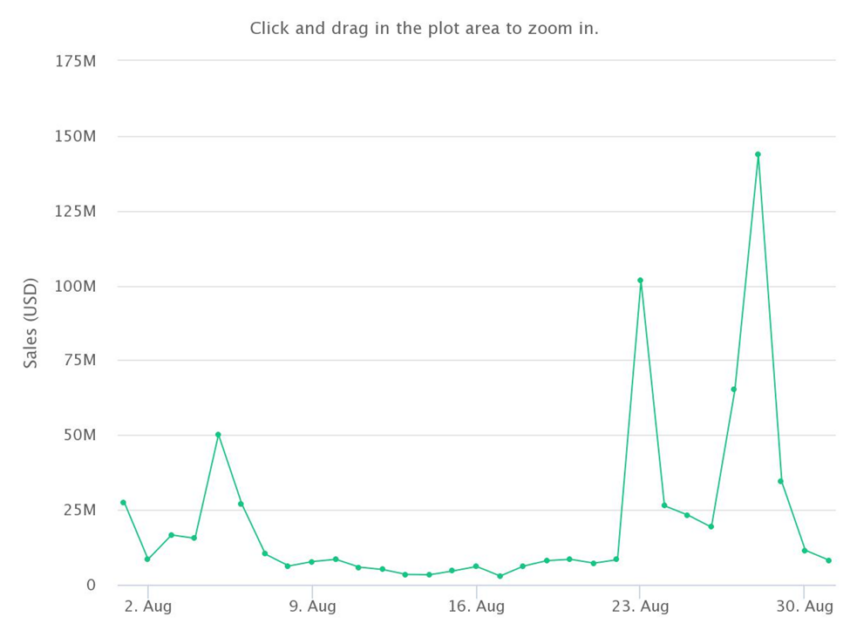 Other promising months in 2021 included July ($135 million), September ($217 million), October ($158 million), November ($135 million), and December ($172 million).
As of Thursday, the NFT project had a floor price of around $175,000 (61.49 ETH). VeeFriends founder and VaynerMedia CEO Gary Vaynerchuk also revealed in a podcast episode with Logan Paul that he owns 62 CryptoPunks, estimating a $10 million+ valuation to his CryptoPunks collection alone.
"There's probably not an investment I have that I'm more confident in than CryptoPunks," he said. "VeeFriends [his NFT] has to execute perfectly for 15 years to even be in the conversation with CryptoPunks. [They] sit in a collectible art framework of being the thing that established the whole thing."
What do you think about this subject? Write to us and tell us!
Disclaimer
BeInCrypto has reached out to company or individual involved in the story to get an official statement about the recent developments, but it has yet to hear back.