Tech blogger Jane Manchun Wong has revealed that Twitter is bringing back encrypted direct messages (DMs). According to Wong, there are signs that the social media platform will integrate Signal Protocol for its encrypted private message.
Manchun Wong shared screenshots of the code for the Twitter iOS app showing that the code references Signal Protocol. Wong also revealed that the feature is being worked on for Twitter's Android app.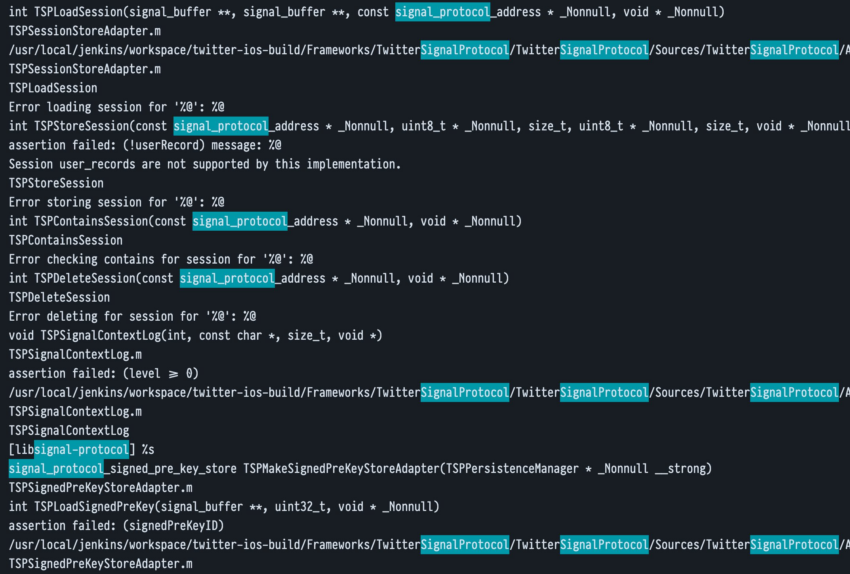 Twitter's owner Elon Musk hinted at this when he said Twitter 2.0 would add an encrypted private messaging feature.
Elon Musk Lays Out Twitter 2.0 Plans
Elon Musk has revealed several hints of his plan for Twitter 2.0, focusing on making it an everything app. Beyond the encrypted private messaging, Musk has disclosed other plans while also showing the platform's performance.
In the past seven days, the social media platform has had an average of 2 million new user sign-ups daily and 8 billion active users minutes per day. But his plans for Twitter also include Advertising as Entertainment, Longform Tweets, Relaunch of Blue Verified, and Payments.
Some crypto community members have speculated that cryptocurrency integration will be under the payments feature. Bitcoin and Dogecoin communities are bullish on the inclusion of the two cryptocurrencies. Dogecoin is up by 8.1% in the last 24 hours.
Meanwhile, LunarCrush data also shows that spam on Crypto Twitter has dropped by more than 50% since Elon Musk took control of the company. This is the most significant reversal since LunarCrush started analyzing the data in January 2018.
MobileCoin Price Spikes by 300%
Following news of Signal Protocol integration, MobileCoin rose by over 300% in the last 24 hours, according to CoinMarketCap data.
Per CoinMarketCap, the Signal protocol-linked coin went from a low of $0.58 to as high as $2.98 within the trading period.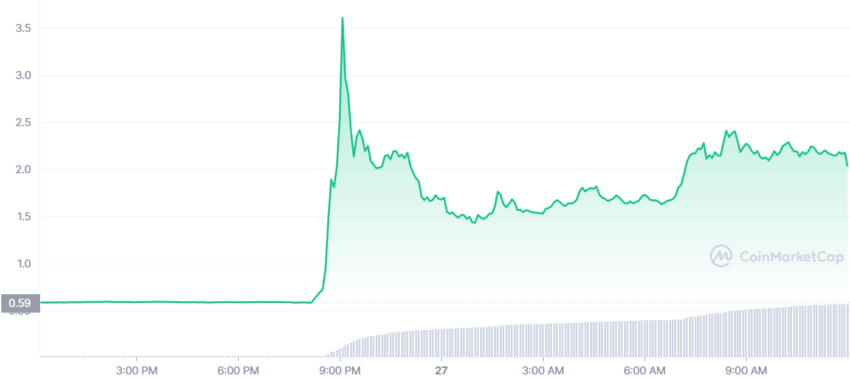 Signal Protocol added MobileCoin as a payment feature in August 2021. Signal's founder Moxie Marlinspike has been an adviser on the MobileCoin project since 2018.
However, despite the massive surge in interest in the coin, it is still 96.9% away from its $71.96 all-time high. But its positive performance has wiped off the losses in the past 60 days with a 60-day gain of 142%.
Disclaimer
BeInCrypto has reached out to company or individual involved in the story to get an official statement about the recent developments, but it has yet to hear back.