Twitter: When Elon Musk took over at Twitter, there was cautious excitement. The maverick billionaire can be equally as disruptive as he is an inspiration. Spontaneous decision-making had already become part of his public identity at both Tesla and SpaceX.
But Musk in charge of a social media firm with 186 million daily users had all the makings of a dramatic tale. The drama started even before he assumed ownership of Twitter on October 28. He had to be sued to complete the deal.
Once in control, Elon Musk started by sacking thousands of employees across core teams and infrastructure. He also banned staff from working remotely. However, things came to a head on Nov. 16 when he gave an ultimatum that may have left Twitter on the precipice.
"To build a breakthrough Twitter 2.0 and succeed in an increasingly competitive world, we will need to be extremely hardcore," Musk wrote in an email to employees on Wednesday.
"This will mean working long hours at high intensity. Only exceptional performance will constitute a passing grade." Musk gave employees until 5 pm ET Thursday (Nov. 17) to decide whether "you want to be part of the new Twitter."
He offered three months' pay to those that didn't want to stay. Thousands decided to take Musk on this last offer and resigned en masse. According to several media reports, more than 1,200 critical teams of staff quit.
As the chaos unfolded, many began to dance on Twitter's grave, a procession largely led by the departing employees. The hashtags RIPTwitter and GoodbyeTwitter soon became a trend.
Some 48 hours after the mass exodus, and accusations of flying blind, Twitter is still standing. For now.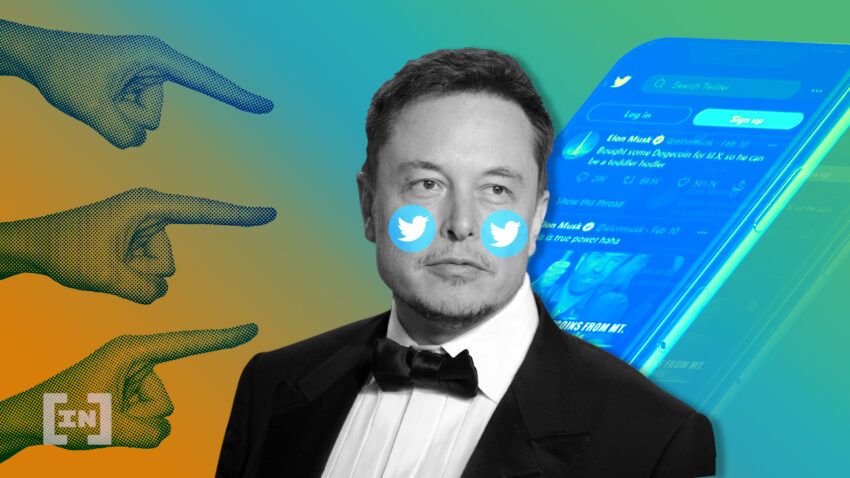 Twitter: Everybody hates Elon
Elon Musk is the world's richest man. He has an estimated net worth of $181 billion. Earlier this year he paid $44 billion, or $54.20 per share, more than the shares were trading for on the stock market at the time, to acquire Twitter.
Musk is renowned for having a very strong work ethic, often leaving the office in the wee hours of the morning. On occasion, he has been said to camp at the office until he gets the job done. It appears that the billionaire expects his employees to do the same.
Immediately after assuming control of Twitter, Musk fired top executives including CEO Parag Agrawal, CFO Ned Segal, and legal affairs chief Vijaya Gadde. He said all of the firm's employees must be prepared for a painful road ahead, or find employment elsewhere.
His erratic approach has made him public enemy number one at the social media network.
Musk is accused of misanthropy after he fired thousands of workers at a whim. He followed that with an ultimatum to work longer hours, likely for the same pay, or leave. Some say he has "mismanaged various parts of Twitter" since his takeover a few weeks ago.
"I didn't want to work for someone who threatened us over email multiple times about only 'exceptional tweeps should work here' when I was already working 60-70 hours weekly," one Twitter employee, who just resigned, told the BBC.
Changing work culture
The work culture is changing in a dramatic way at Twitter. Musk has issued new strict rules. He expects every employee to adhere to the rules.
By banning remote work, Musk effectively reversed Jack Dorsey`s policy from a year earlier, which allowed Twitter staff to work from home indefinitely. He has demanded that staff return to the office and managers meet with their teams physically every week.
Elon Musk threatened to fire managers that allow employees to work remotely if they are not "exceptional." He has already fired workers who disagreed with him on Twitter. That's despite Musk having preached free speech in the run-up to his purchase of the platform.
"Regarding remote work, all that is required for approval is that your manager takes responsibility for ensuring that you are making an excellent contribution," CNBC reported, quoting an internal email by Musk.
"It is also expected that you have in-person meetings with your colleagues on a reasonable cadence, ideally weekly, but not less than once per month."
The food wars
Musk`s whip is not confined only to those who crossed him. He maintains that his decisions are purely business-wise, to cut costs. The billionaire claimed Twitter used $400 per person per day on food, translating to about $13 million dollars per year across its staff complement.
Tracey Hawkins, who ran the program, refuted the claims. She tweeted:
"This is a lie. I ran this program up until a week ago when I resigned because I didn't want to work for Elon Musk. For breakfast & lunch we spent $20-$25 a day per person. This enabled employees to work thru lunchtime & mtgs. Attendance was anything from 20-50% in the offices."
Besides facing a consistent risk of being fired, Twitter workers have had to go through the complication of working on knee-jerk updates. Recently, a team of developers went viral burning the midnight oil at the office working on the firm's commercialized blue tick verification, an $8 badge.
The update was suspended within 72 hours. Impostors bought identities and impersonated people whose opinions were potentially sensitive. After the update, there were 'verified' Twitter accounts belonging to George Bush and Tony Blair.
"I miss killing Iraqis," the verified George Bush account said. A Tony Blair account, which had been created a few hours before concurred with the account. Both have since been deleted.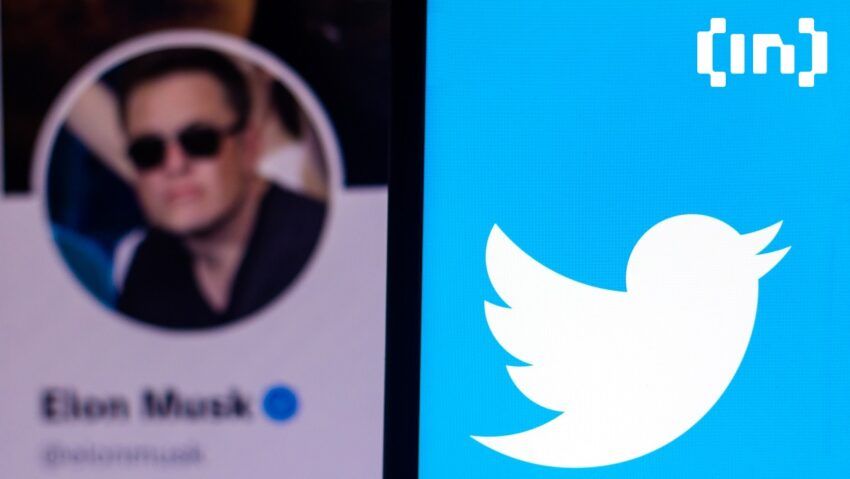 What is Twitter 2.0?
In the Nov, 16 email titled "A Fork in the Road", Elon Musk gave employees an option whether they want to stay with the company and make Twitter 2.0, or not. He told them "we will need to be extremely hardcore", going forward, stating in detail what Twitter 2.0 might look like.
Musk said Twitter 2.0 will be "engineering-driven" and that this "will mean working long hours at high intensity" for employees.
"Design and product management will still be very important and report to me, but those writing great code will constitute the majority of our team and have the greatest sway. At its heart, Twitter is a software and servers company, so I think this makes sense," Musk wrote.
Musk has not commented on Twitter 2.0 publicly. However, he's instituting a raft of changes at the company.
On Oct. 29, Musk revealed he would set up a content moderation council with "widely diverse viewpoints." He has promised to improve Twitter's in-app search as well as add the ability to attach long-form text to tweets.
Musk plans to monetize all forms of content for creators. On Nov. 6, he warned users who impersonate others without specifying it as a "parody" account will be suspended without warning, permanently.
On the same day, he tweeted that Twitter's mission is to become the most accurate source of information about the world. Musk`s vision was that Twitter would earn respect among advertisers.
However, since its emergence, there are large companies that have stopped directing their money toward the platform. These include Pfizer, Balenciaga, General Mills, and others.
The Midas Touch
It hasn't been a month yet with Elon Musk at the helm at Twitter, but jobs have been lost, updates have been affected and reversed, and advertisers are fleeing. He said on Nov. 16 that he plans to spend less time at Twitter and appoint a new leader to run the company.
But it seems that despite his seemingly unorthodox management style, Musk has got the Midas Touch. He sold his first company Zip2, formed just after he finished university, for $307 million in 1999.
The same year, Musk co-founded the online bank X.com, which merged with Confinity in 2000 to form PayPal. eBay bought PayPal in 2002 for $1,5 billion. He later founded SpaceX, The Boring Company, OpenAI and bought into Tesla Motors.
Musk is often described as a micromanager. He is accused of forcing "employees to adopt the company's own jargon and launched ambitious, risky, and costly projects against his advisors' recommendations, such as removing front-facing radar from Tesla Autopilot."
According to the know-it-all online dictionary Wikipedia, Elon Musk has always insisted on vertical integration, causing "his companies to move most production in-house." This helped save costs for SpaceX's rocket vertical integration, it said.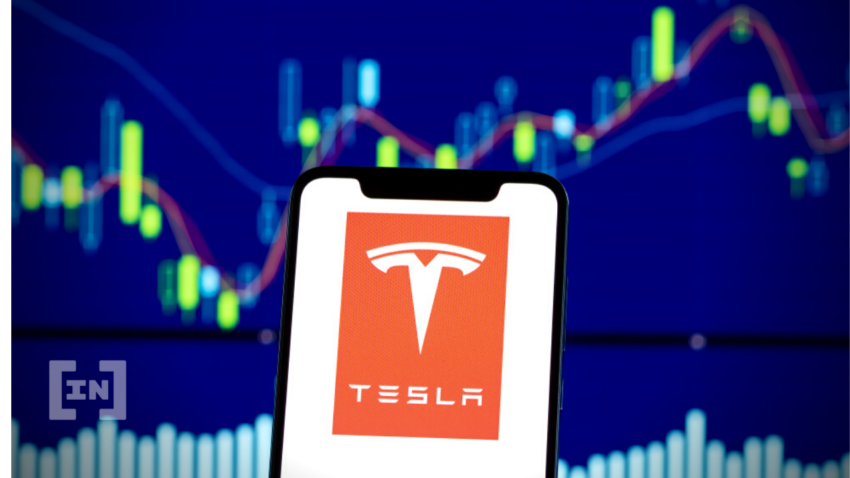 His handling of employees at Twitter is a trademark of his. In 2018 during the production of the Tesla Model 3, Musk fired staff in a "spree". This year, he revealed plans to sack 10% of the staff at Tesla, worried about the economy.
Musk also banned remote work at SpaceX and Tesla and threatened to fire workers who do not spend 40 hours at the office. In spite of his style, Tesla became the sixth company in US history to hit a market capitalization of $1 trillion in October 2021.
Twitter Succession Plan
Three failed rocket launches at SpaceX almost bankrupted Musk and his companies. But his successful launch of the fourth time of trying with Falcon 1 in 2008 resulted in a $1,6 billion contract from NASA that helped keep the firm afloat.
Musk has warned of bankruptcy at Twitter. It would be interesting to see whether, after his ring of changes, Musk's leadership style will shine through once again and save Twitter from the brink. To those who have resigned, Musk does not seem to care.
"The best people are staying, so I'm not super worried," he tweeted on Nov. 17. He trudges on, towards Twitter 2.0.
For BeInCrypto's latest Bitcoin (BTC) analysis, click here.
Disclaimer
Following the Trust Project guidelines, this feature article presents opinions and perspectives from industry experts or individuals. BeInCrypto is dedicated to transparent reporting, but the views expressed in this article do not necessarily reflect those of BeInCrypto or its staff. Readers should verify information independently and consult with a professional before making decisions based on this content.