Elon Musk, a.k.a the new "Chief Twit" might just have laid the foundation for Twitter to embrace cryptocurrencies.
The world's richest personality, after an extended back-and-forth, officially closed the Twitter deal on October 27. Among other things, the billionaire intended to shape the 15th largest social media platform into an "everything app" he calls X. Meanwhile, crypto investors/enthusiasts may have something to look forward to.
Twitter and all-in-one
"Buying Twitter is an accelerant to creating X, the everything app," Musk tweeted on October 5. Hence (potentially) following the suit of Chinese super-app WeChat. WeChat is used to hail rides, book appointments, pay taxes, and other day-to-day activities.
As per a Bloomberg post, Tesla Inc. impresario laid support for Tencent Holdings Ltd. App. It has grown from a messaging service to a mini-internet, used daily by more than a billion Chinese. Also, back in June, the Tesla founder added support to the said narrative.
"WeChat in China is actually a great app, but there's no WeChat movement outside of China. And I think that there's a real opportunity to create that. You basically live on WeChat in China because it's so useful and so helpful to your daily life. And I think if we could achieve that, or even close to that with Twitter, it would be an immense success."
At present, WeChat sees around 1.26 billion Monthly Active Users (MAUs). Created by one of China's biggest tech companies, Tencent, the said platform stands at the 6th spot in the top 20 social media sites this year. For reference, Twitter stands at 15th with 436 million MAUs, while Facebook is at #1 (2.9 billion MAUs).
Like WhatsApp and Messenger, WeChat started as a messaging app. But it's evolved over time into an all-in-one platform. It offers shopping online, money remittance, booking reservations, and the list go on. It is indeed one of the country's most popular news and entertainment portals.
Facebook parent Meta tried for years to make the platform a go-to destination for everything online. It had a little success. Similarly, other rivals such as Google, Uber, and Snap too rode this bandwagon. They all also failed to be the one reigning app.
Musk and plans for Twitter
The Chief Twit is an advocate for internet freedom but may just have his hands full. While Musk has big plans for Twitter, regulations might be a large obstacle for his ambitions. Thierry Breton, the European Commissioner, told Musk, "In Europe, the bird will fly by our rules." Breton was taking a jibe at Musk's free speech claims.
While external regulation may be a problem, Musk still needs to sort out his own house, and get on top of internal regulation. Musk has often spoken about Twitter's moderation policies, which many see as censorship of political positions. Nonetheless, Musk aims for Twitter to use a 'content moderation council with widely diverse viewpoints.'
Crypto Pups will follow, right?
The billionaire has had an on-and-off relationship with cryptocurrencies over the years. And yet, his buyout was considered as a positive development by the crypto community. Especially those at Dogecoin (DOGE).
Firstly, shedding more light on payments, he stated that it "would make sense to integrate payments into Twitter so that it's easy to send money back and forth" and that such plans could involve "currency as well as crypto."
In fact, as per speculations, Twitter may even venture into a cryptocurrency wallet feature, thereby, supporting deposits and withdrawals. Jane Manchun Wong, a blogger known for disclosing early tech developments shared this development.
"Twitter is working on a 'wallet prototype' that supports 'crypto deposit and withdrawal," she tweeted.
Elon Musk, Binance and bots
To further support Musk's vision, eliminating Twitter's infamous bots (including crypto-bots) was a part of the future plans for Twitter. Aiding this vision is Binance, the world's largest crypto exchange. Binance doubled down on its engagement with Twitter by investing $500 million in the platform.
As a part of this, a new Binance team would look into how blockchain technology and crypto might aid Twitter and make it a 'bot-free' place. Binance first revealed plans to back Musk's acquisition of Twitter in an SEC filing in May this year, with the exchange's CEO describing the move as "a small contribution to the cause" at the time.
Overall, Crypto Rand Investment group reiterated the same expectations following this purchase. They too support moves to add the edit button, hunt down bots and possibly add the option of making purchases and other payments with digital currencies.
Twitter has already tiptoed into cryptocurrency, incorporating Bitcoin tipping in 2021 under then-CEO Jack Dorsey. They later added Ether functionality. Twitter also became the first company to try out a new program from payments processor Stripe, which in April announced a feature enabling payments in USDC via Polygon.
Already feeling the pump
Will these planned developments see the light at the end of the tunnel? It is an interesting conversation. But for now, DOGE and its community rejoiced in these "speculations" following the "Dogefather" Elon Musk's moves.
The popular meme-coin was up by more than 90% on CoinMarketCap in the past 7 days. At the time of writing, DOGE hiked from $0.05 on October 23 to $0.11, therefore showcasing strength.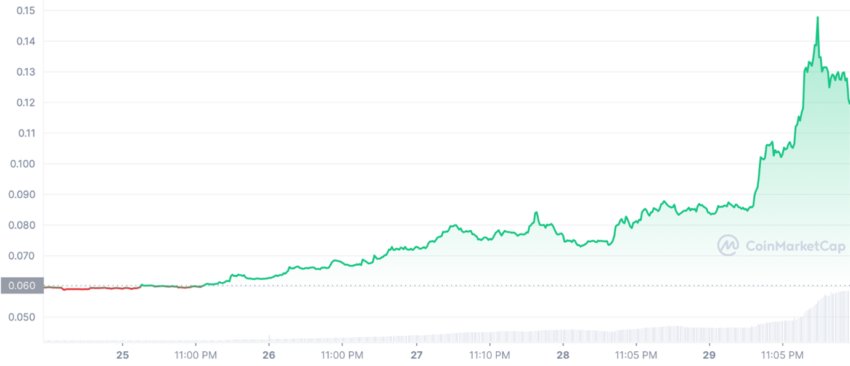 Also, the memecoin rose to the #8th spot ahead of Cardano (ADA) and Solana (SOL). Prior to this, the renowned Tesla CEO has been a vocal proponent of DOGE and likewise has heavily influenced prices of the memecoin. For instance, Elon Musk called it the "people's crypto" which indeed created a lot of stir in favour of the canine-based cryptocurrency.
"Lots of people I talked to on the production lines at Tesla or building rockets at SpaceX own Doge," Musk said. "They aren't financial experts or Silicon Valley technologists. That's why I decided to support Doge — it felt like the people's crypto."
As a matter of fact, Tesla started accepting dogecoin as payment for its merchandise early this year.
Elon Musk, DOGE, and the future
Zooming out, Elon Musk's much-anticipated move has created a LOT of speculation and FUDs on the social media platform. Different enthusiasts have added their narratives.
While some supported this, the remainder took a counter approach. This is especially after senior executives were shown the door. As reported, Musk fired the (ex) CEO Parag Agrawal, the CFO Ned Segal, and the head of legal, policy and trust Vijaya Gadde.
That said, Twitter's future endeavours' still remain in an uncertain state. Despite attempts in the past, be it in the crypto sector or not, a 'free world' kind of scenario will be met by regulators. Even in the US, the land of the free, American watchdogs like the SEC may just hinder its growth.
The most useful phrase here is to 'maintain caution.'
Got something to say about Elon Musk, or anything else? Join the discussion in our Telegram channel. You can also catch us on Tik Tok, Facebook, or Twitter.
Disclaimer
Following the Trust Project guidelines, this feature article presents opinions and perspectives from industry experts or individuals. BeInCrypto is dedicated to transparent reporting, but the views expressed in this article do not necessarily reflect those of BeInCrypto or its staff. Readers should verify information independently and consult with a professional before making decisions based on this content.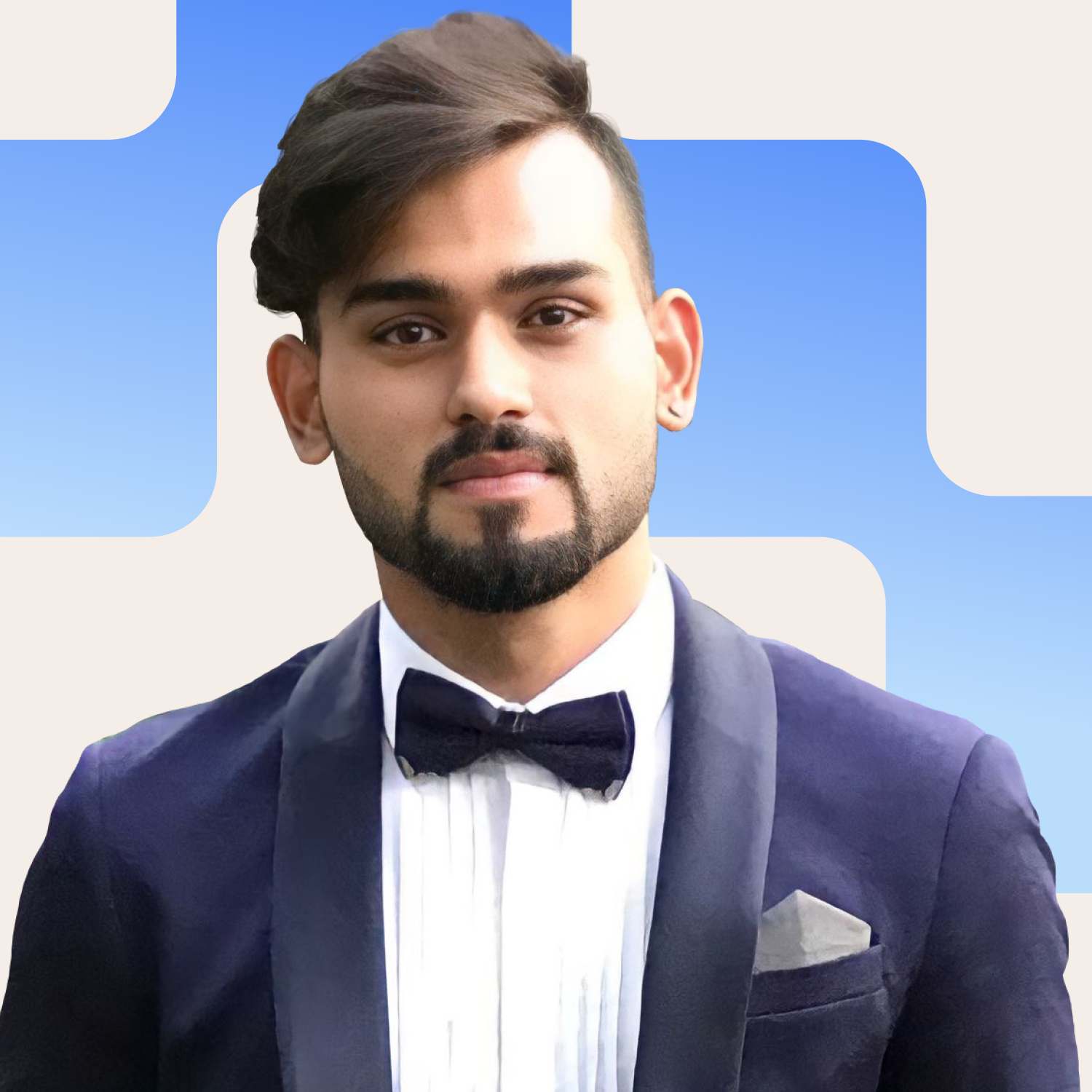 An engineer and an accountant by degree, Shubham ventured into the crypto world to pursue his passion. He believes digital currencies will redefine our economies in the decades to...
An engineer and an accountant by degree, Shubham ventured into the crypto world to pursue his passion. He believes digital currencies will redefine our economies in the decades to...
READ FULL BIO
Sponsored Sponsored