Marketing: NFTs have become sophisticated in ways marketers couldn't even dream of. Am Chen of KryptoGO.com gives us the scoop on how NFTs are being used in marketing to provide customer retention like never before.
Beeple's digital artwork, Everydays: The First 5000 Days sold for $69 million through a Christie's auction in 2021. After that, NFTs became a new trending topic in crypto and caught the attention of the mainstream of audiences. Since then, tons of NFT projects have been launched. Due to fierce competition, the marketing teams promoting them have strived to retain NFT holders in the communities. To increase the floor prices, they are adding more utilities. For example, on the platform VeeFriends, media personality Gary Vaynerchuk offers NFT holders entry passes for VeeCon. Adidas NFTs offer exclusive access to streetwear drops.
Unlike Bored Ape Yacht Club or CryptoPunks, most late-entry NFT projects are harder to triumph over the market if they only offer profile-picture-based projects. Because nowadays, NFTs are no longer a JPEG, but an identity of a certain community or brand. Most NFT holders proactively flock to NFT projects by sharing beliefs, which marketers had never dreamed of before.
Marketing and NFTs
This brings up diverse possibilities for new models of membership marketing, especially in engaging with members or providing a VIP experience. For example, properties of NFTs can be treated as membership levels. Someone might have a NFT with rare attributes – just like owning a Platinum membership card. By filtering wallet addresses with NFTs, brands can easily identify these holders and airdrop exclusive rewards to them (thanks to the transparency of the blockchain.)
When Sony Pictures' Spider-Man: No Way Home premiered, AMC Entertainment offered 86,000 NFTs as a loyalty reward to its members who pre-ordered tickets. This shows how NFTs can be the new generation membership tool.
How does it work?
However, when it comes to offline activities, NFT projects all face the same problem. How can they verify holders' identities offline efficiently? For instance, when Adidas releases exclusive streetwear to its NFT owners, the NFT holders have to go to physical stores for goods redemptions. Then, Adidas staff need to verify a few things first:
1) If this NFT token is legit
2) If this holder really owns the NFT
3) If this prize is still redeemable
4) If this prize has been redeemed repeatedly
Currently all this information is recorded manually by staff through either Excel or some other online spreadsheet. This is time-consuming and easily causes a long queue in the store.
To solve this situation, KryptoGO Wallet, a decentralized asset management wallet, rolled out an NFT redemption feature during this Lunar New Year. This feature allows NFT holders to redeem perks such as Adidas exclusive streetwear in physical stores by clicking NFTs and turning them over to display QR codes for staff to scan. These QR codes include time stamps and an owner-verified "sign" action which simplifies the process and verifying ownerships instantly. Therefore, once staff scans the QR codes with their phone cameras, the perks immediately become "redeemed" in the reward lists. Therefore, the double-spending problem won't happen anymore.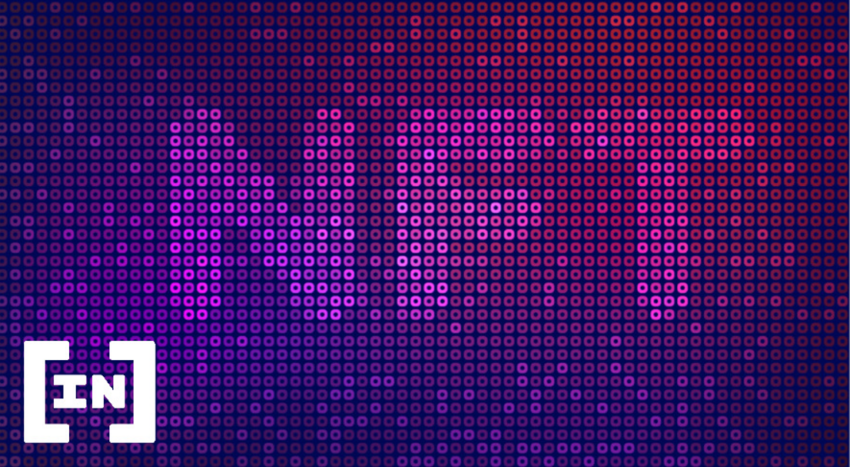 Marketing and the gas fee waiver
Interestingly, when KryptoGO Wallet released this redemption feature during the Lucky Bag NFT campaign in Chinese New Year, they not just offered free mints but also waived the gas fee. The reason behind this is many newcomers are worried about being scammed or losing gas fees if minting doesn't succeed. So KryptoGO Wallet took down these barriers and newcomers could mint their first NFTs without stress. The KryptoGo ethos is that when people experience a secure and smooth minting process for the first time, it will highly increase their willingness to participate more in NFTs and cryptocurrency.
The rise of NFT utilities is going to lure more brands to leverage NFTs as a new marketing tool, whether that be for brand rejuvenation or member engagement. We're expecting more brands will adopt diverse utilities or launch eye-catching campaigns through the NFT redemption feature to merge the experience from online to offline (OMO).
About the author

Am Chen is the Marketing Director of KryptoGO.com – a blockchain company focused on creating a secure and transparent environment in Web3 finance by providing a one-stop compliance solution and a DeFi asset management wallet. Chen has experience in branding, e-commerce, and digital marketing from Ogilvy and Mather and LINE, among others.
Got something to say about marketing using NFTs or anything else? Write to us or join the discussion in our Telegram channel. You can also catch us on Tik Tok, Facebook, or Twitter.
Disclaimer
In compliance with the Trust Project guidelines, this opinion article presents the author's perspective and may not necessarily reflect the views of BeInCrypto. BeInCrypto remains committed to transparent reporting and upholding the highest standards of journalism. Readers are advised to verify information independently and consult with a professional before making decisions based on this content.