Friday saw Bitcoin fail once again to break its previous all-time high. While Chiliz continues to feature as one of the top gainers after an already unbelievable week for the project.
Bitcoin spent much of Friday moving sideways. The crypto failed to push past its previous all-time high. Bitcoin volatility continued, however, as the price saw a dramatic decline mid-day. Bitcoin fell to $55,000 before recovering back to the $57,000 levels. 
The weekend could yield a major move for Bitcoin in either direction as the stability over the past week has been uncanny. A likely move in either direction will likely create extreme volatility. Affecting altcoins at the same time. 
Could Bitcoin break it's all-time high this weekend?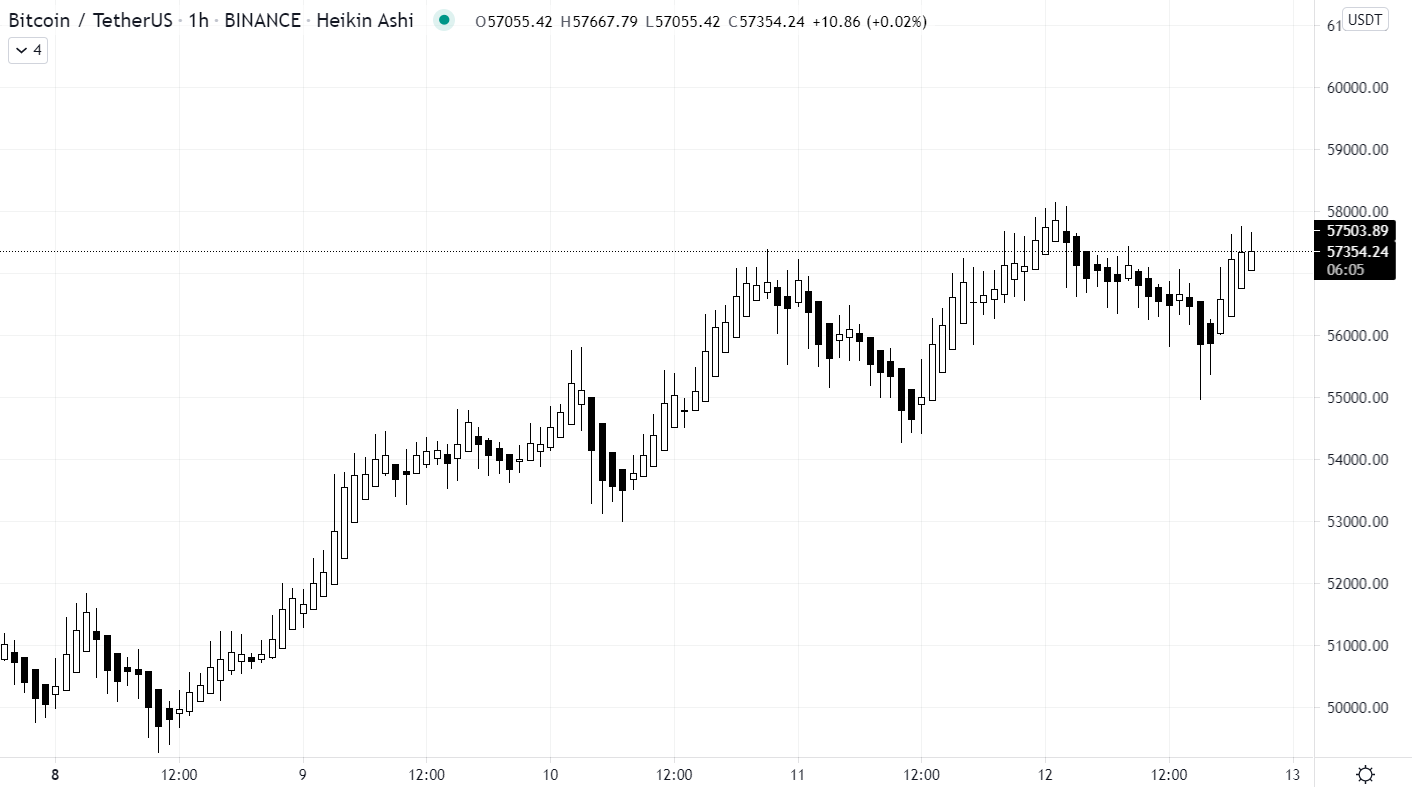 The stability seen today was a stark reminder of what happened to Bitcoin one year ago today. On Mar 12. 2020, Bitcoin saw one of its biggest flash crashes. Five bearish days of Bitcoin during the outbreak of the Covid-19 Pandemic, coupled with a global financial market under strain, Bitcoin declined by 20%. The sixth day saw Bitcoin drop a dramatic 47%. The price of Bitcoin touched $3,700.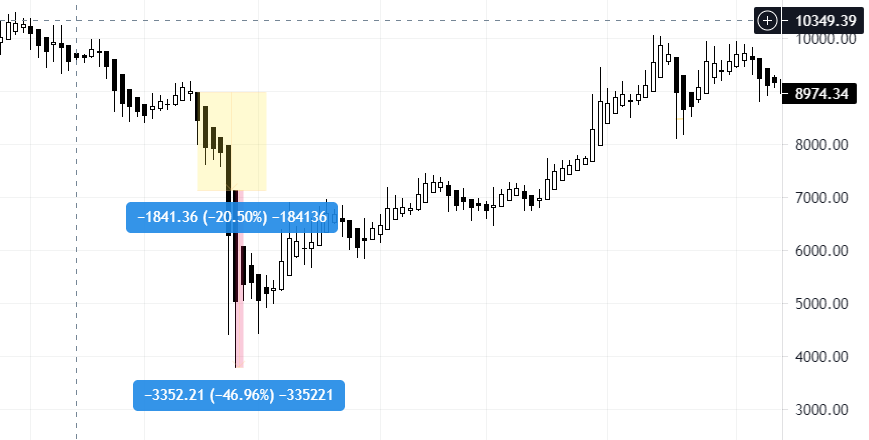 One year later and March 12 saw less volatility, much to everyone's pleasure. In contrast, the flash crash would have traumatized a lot of traders. The market has since seen a massive recovery as Covid-19 slows down. BTC is up a mammoth 1,400% from one year ago today. 
Top 100 Biggest Gainer
This week has featured one specific coin more than any other as the top gainer in the top 100. Chiliz (CHZ) continues to see parabolic moves as it jumped an additional 62% on Friday.
The project continues to see positive price action following news that the company would be expanding to North America to expand the project's offerings. The expansion is worth $50 million and will see the company push adoption to North American professional sports and esports teams.
While MATIC and LUNA both saw decent gains on Friday, CHZ was the standout gainer in the top 100 as it left everyone else in the dust. The project featured in the top 100 only at the beginning of this week. Now sits in the top 40. 
What's in Store for the Weekend
Weekend volatility looks very likely following a slow upward trajectory for BTC over the course of the week. The weekend has offered volatility over the past several weeks. Generally weekends see positive price action, however selling pressure was seen two weeks ago. It will be tough to gauge the market, but a big move from bitcoin can be expected. This would likely affect the current altcoin part that is being experienced. 
Disclaimer
All the information contained on our website is published in good faith and for general information purposes only. Any action the reader takes upon the information found on our website is strictly at their own risk.