Blockchain has been at the forefront of many of today's technological advancements. While crypto was initially created to replace traditional currency, tokens today have expanded for other purposes.
One example is the sports and entertainment sector. Chiliz is responsible for uniting sports fans with their favorite teams by providing a platform that has revolutionized fan engagement. And this is all being done thanks to blockchain technology. Learn all about Chiliz, the CHZ crypto, the team behind the innovative project, the Chiliz exchange, and where to buy Chiliz tokens in this comprehensive guide below.
What is a fan token?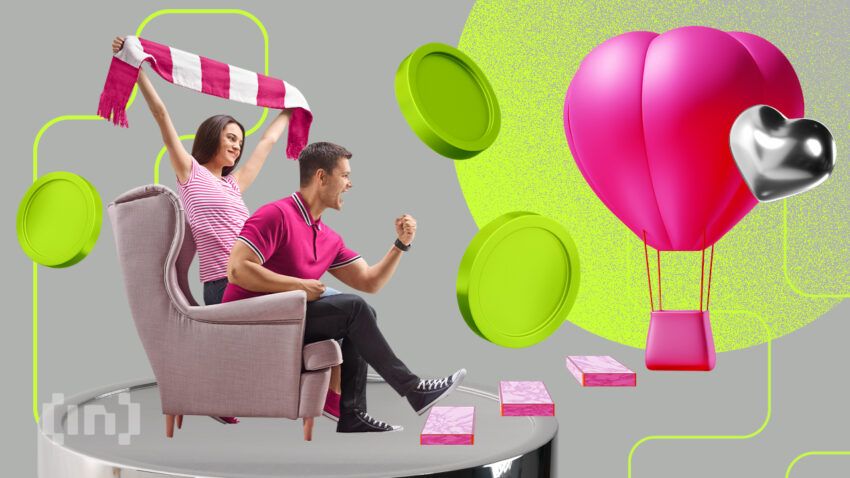 Before delving into the details behind the Chiliz project, it's important to first understand the concept behind fan tokens. Fan tokens are blockchain-based digital assets or types of cryptocurrencies designed specifically for entertainment and sports fans.
Fan tokens are not to be confused with NFTs, since they are completely fungible — meaning they are exchangeable for other items such as sports club merchandise and other team-related benefits. In the case of Chiliz, the fan tokens are utility tokens built on the Chiliz Chain (blockchain).
How do fan tokens work?
Sports clubs, teams, and organizations issue fan tokens to users on a digital platform which are authenticated on a public ledger. As owners of these tokens, holders gain exclusive membership perks and advantages, such as voting decisions and merchandise design. Sports fans purchase and trade these digital tokens just like cryptocurrencies. On the Chiliz platform, CHZ is required to purchase fan tokens.
In order to be eligible for exclusive membership benefits, prizes, and the right to vote on club decisions, fan tokens are necessary. The tokens are essentially your digital pass to the teams you love and want to support.
What is Chiliz?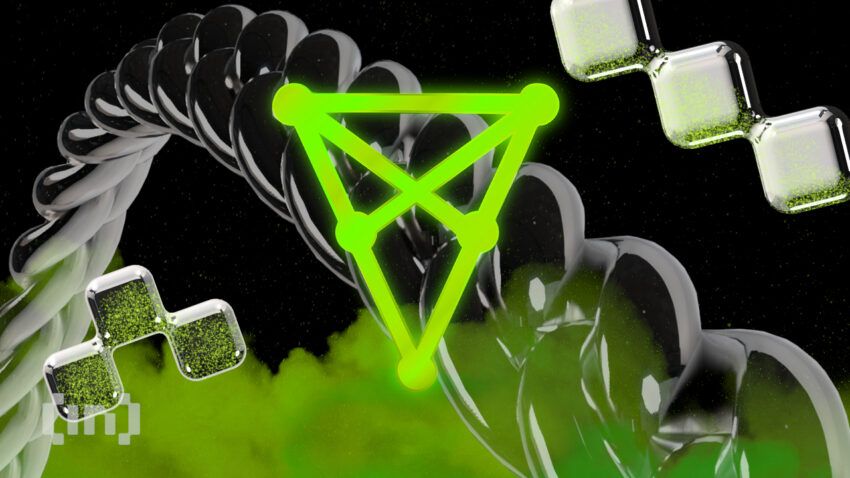 Chiliz (CHZ) is a cryptocurrency built on the Ethereum blockchain that enables sports and entertainment fans to monetize and incentivize their activities through tokenization. As an ERC-20 token, Chiliz provides currency for the world's first blockchain-empowered fan engagement platform, Socios. The Socios marketplace allows fans to buy and trade branded fan tokens or NFTs and participate in or influence club-focused polls and surveys.
Before Chiliz, sports enthusiasts were limited to watching games and purchasing merchandise to support their favorite teams. By leveraging blockchain technology, they are now given a more active presence with direct influence on team decisions. For example, fan tokens may provide users with influence regarding starting lineup decisions, stadium names, or even uniform designs.
How did Chiliz start?
The Chiliz project was founded with the aim to provide a platform for sports and entertainment fans to engage with their favorite teams. The team behind Chiliz envisioned a world in which users can gain direct influence over organizational votes, connect with others, and help monetize activities. To do this, funding was required. In 2018, Chiliz successfully raised $66 million and was subsequently listed on major crypto exchanges, including Binance and KuCoin.
A significant amount of that sum was used to create Socios — the project's reward and fan engagement app — which launched later in 2019. Soon thereafter, major sports clubs joined the platform, which attracted immense attention. Some of these included Paris Saint-Germain, FC Barcelona, and Atlético de Madrid. This eventually led to international teams like Portugal and Argentina joining.
Who's behind Chiliz?
Chiliz was founded in 2018 by Alexandre Dreyfus, who currently serves as the CEO. The project is actually a subsidiary of the Malta-based sport and entertainment organization Mediarex Group, which was formed in 2006.
The Chiliz team comprises more than 250 professionals of different nationalities and cross-industry professions. Some of these names in prominent positions include:
Alexandre Dreyfus (CEO)
Emma Diskin (COO)
Max Rabinovitch (CSO)
Fiobian Manicolo (Finance Director)
Thibaut Pelletier (CTO)
What is Socios?
Socios is the digital interactive platform that the Chiliz (CHZ) cryptocurrency runs on. It is built on the Chiliz side-chain infrastructure, which runs on the Ethereum blockchain. Socios is considered Chiliz's first consumer-facing product, enabling sports fans to engage with teams and be eligible for exclusive benefits and rewards.
Sports teams issue branded fan tokens on the Socios app, in which holders of the tokens can participate in major decision-making activities. To ensure the holder's votes are honored, smart contracts are used for storing the data. Users can then trade their tokens — which are bought with CHZ — on the Socios marketplace.
How does Chiliz work?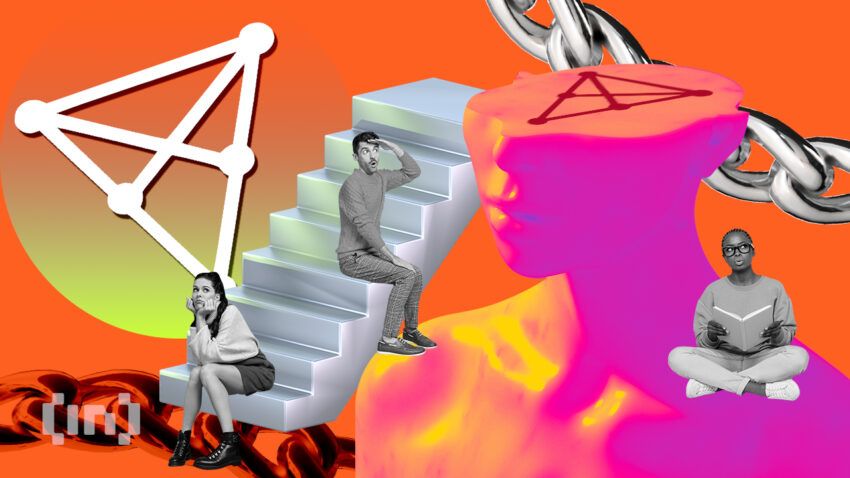 The Chiliz fan tokens enable voting rights and offer users exclusive privileges to the team clubs on the Socios app. In order to acquire the fan tokens, users need first to purchase CHZ on a crypto exchange. In addition, the CHZ token serves as the currency on the Socios fan engagement marketplace, which holders can use to purchase NFTs.
Today, Chiliz is used as a standard for many tokens in sports clubs. The entire network depends on the Ethereum blockchain, which secures and calculates all the transactions that take place. The CHZ cryptocurrency is then converted into ERC-721 non-fungible tokens when fan tokens are purchased on Socios.
Consensus
Chiliz uses the proof-of-authority (PoA) consensus, where a smaller number of verifiers are required as opposed to a large network of nodes (computers). This algorithm is responsible for verifying the tokens on the Socios app and helps support interoperability. To be accepted as a validator on this protocol, you need to be accepted by other validated nodes.
What makes Chiliz unique?
Chiliz is the first of its kind to introduce a scalable fan engagement and rewards platform. Contrary to ordinary fan-based apps, its main goal is to turn "passive" fans into "active" fans with direct engagement. Some of the features that set Chiliz apart include the following:
NFT integration
Fan tokens
Blockchain-based fan engagement
Exclusive voting rights
Decision-making rights
Crypto trading marketplace
Chiliz exchange
The Chiliz exchange is the world's first tokenized exchange specifically designed for sports fans. On this exchange, users can buy, sell, and trade a number of big sports teams using the CHZ cryptocurrency. Just choose the trading pair you want to trade (e.g., BAR/CHZ if you want to trade Barcelona for Chiliz), and set your limit or market orders just as you would do on any other crypto exchange.
The Chiliz ecosystem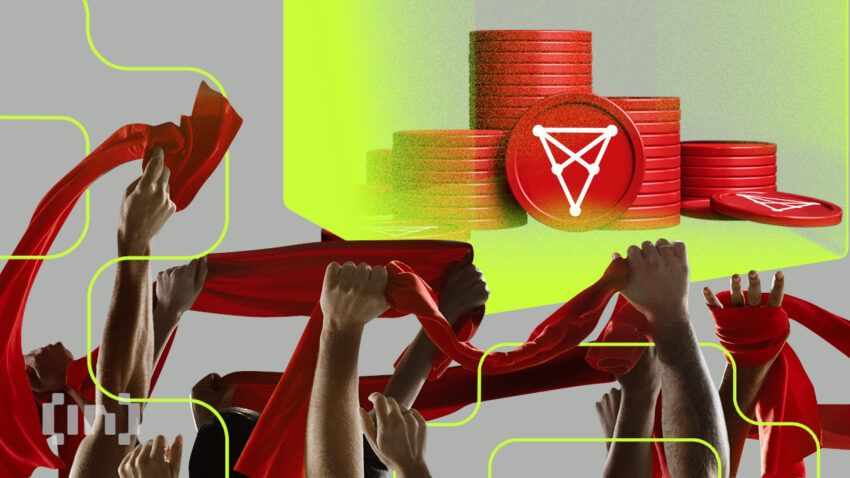 The Chiliz token operates on both the Ethereum network as an ERC-20 token as well as a BEP2 token on the Binance Smart Chain. Apart from CHZ tokens, Chiliz also offers three other tokens that serve their own role.
Fan tokens
Fan tokens are digital assets built on the Chiliz blockchain and are purchased on the Socios app. Holders of these tokens are granted special rights to vote on team polls which help with fan-related decisions. And they also become eligible for rewards engagement-based recognition.
Locker tokens
When sports teams wish to join Chiliz, application requests must be processed. Upon approval, a locker is created where investors hold their CHZ tokens after four months and exchange them for locker tokens. The locker tokens can then be swapped for fan tokens with a 10% CHZ cashback. These are usually worth more than the CHZ token. The platform refunds the CHZ if the platform fails to launch its fan tokens.
Chiliz ERC-1155 NFTs
ERC-1155 is the standard for creating both fungible and non-fungible tokens in one protocol. In 2020, Chiliz collaborated with blockchain developer Enjin to create branded collectibles for sports clubs. This resulted in the Ethereum-based NFTs Chiliz mints for their users. The goal of the ERC-1155 is to enhance the functionality of a token that can function as both an ERC-20 and ERC-721 simultaneously. You can buy Chiliz digital collectibles on the Enjin marketplace using either CHZ or Enjin's native token ENJ.
Chiliz token (CHZ)
Chiliz (CHZ) has a circulating supply of 6 billion and a maximum supply of 8,888,888,888. The current market cap is $1.1 billion. The CHZ tokens were distributed as follows:
34.5% Token Sale and Pre-Sale
22.5% Userbase Reserve
15% Marketing Operations
15% Strategic Acquisitions
3% Advisory Board
5% Team
5% Seed Investors
How to buy Chiliz (CHZ)
To buy Chiliz (CHZ), you will need to register an account on a cryptocurrency exchange. You can purchase CHZ crypto on the following exchanges:
We will walk you through the steps to buy CHZ using Binance as an example in this tutorial.
Step 1: Register a free account on Binance
You can sign up for a Binance account on either the mobile app or via the website. You will need to verify your identity with an ID and other personal information.
Step 2: Buy crypto with bank deposit or a credit card
There are several options available for purchasing crypto. The fastest way is buying with a credit card. You can also do a bank transfer and transfer your local currency to the app itself.
Step 3: Check your spot balance
After you buy Chiliz on Binance, head over to your "spot" wallet, and the amount you purchased should show up. From here, you have the option of sending CHZ to another entity by using the "withdraw" section, or you can convert CHZ back to your local currency in the trading section.
Chiliz is setting a standard for fan engagement
Chiliz has left quite an impact on the world of sports and entertainment fans. As a result, the company has been successful in maintaining strategic partnerships with major sports brands and clubs globally. Indeed, there's a lot left to accomplish with Chiliz. These include a fan token cross-chain bridge, finalizing smart contracts, staking and delegations, and a Chiliz Chain Mainnet 2.0. There's no doubt that Chiliz has yet to see a rewarding future ahead.
*This ad promotes virtual cryptocurrency investing within the EU (by eToro Europe Ltd. and eToro UK Ltd.) & USA (by eToro USA LLC); which is highly volatile, unregulated in most EU countries, no EU protections & not supervised by the EU regulatory framework. Investments are subject to market risk, including the loss of principal. 
Frequently asked questions
Is CHZ crypto a good investment?
This depends on the adoption of fan engagement tokens in the future. Chiliz is pioneering the concept, but nothing is guaranteed in crypto.
What is CHZ crypto?
Chiliz (CHZ) crypto is an ERC-20 cryptocurrency designed for sports and entertainment consumers. Built on the Ethereum-based Chiliz blockchain, the Chiliz token enables sports fans to purchase fan tokens and NFTs on the Socios fan engagement platform.
Does Chiliz have a future?
It's impossible to determine the future of any given cryptocurrency. But Chiliz does have the potential as a scalable sports fan engagement and rewards platform.
How much is Chiliz coin worth?
According to CoinMarketCap, the Chiliz token price is currently worth $0.18 and ranks 44 with a market capitalization of $1.12b. The price of Chiliz crypto is directly influenced by Chiliz partnerships, the success of the Socios platform, and the team's popularity.
Is Chiliz an NFT?
No. Chiliz (CHZ) is a cryptocurrency. However, the Chiliz token is the currency that allows sports fans to purchase branded NFTs on the Socios NFT marketplace platform.
What is Chiliz crypto used for?
Chiliz (CHZ) is a cryptocurrency that serves as the main currency for the Socios fan engagement platform. It is used to purchase fan tokens on the Socios marketplace, which can then be traded with other users or exchanged for team-branded merchandise and benefits.
Who owns Chiliz?
Chiliz was founded by Alexandre Dreyfus as a subsidiary of Malta-based global sports and entertainment organization Mediarex Group.
How long has Chiliz been around?
Chiliz was founded in 2012, but active work on the Socios platform and CHZ token launch began in 2018.
What can you do with Chiliz?
Chiliz provides currency options for blockchain-backed services and products, which include fan engagement, NFT trading, and a sports-based crypto exchange where fans can trade customized fan tokens. Chiliz tokens can also be used to purchase fan tokens that give fans voting rights.
What kind of blockchain is Chiliz?
The Chiliz network is built on the Ethereum blockchain and uses ERC-20 tokens, referred to as (CHZ). The Ethereum blockchain secures the transactions of the Chilliz tokens on the Socios platform.
Disclaimer
All the information contained on our website is published in good faith and for general information purposes only. Any action the reader takes upon the information found on our website is strictly at their own risk.
At Learn, our priority is to provide high quality information. We take our time to identify, research and create educative content that is useful to our readers.
To maintain this standard and to continue creating awesome content, our partners might reward us with a commission for placements in our articles. However, these commissions don't affect our processes for creating unbiased, honest and helpful content.