Starting with the TL;DR version, IOTA is a scalable, open-source communication protocol with a native cryptocurrency to facilitate value transfer. It is a first-of-its-kind distributed network that allows internet-connected devices to exchange data and payments securely and efficiently.
Sounds a little complicated? Well, it probably is, considering that IOTA is an ambitious project with an elaborate ecosystem and advanced underlying technology. That said, this guide aims to keep it relatively simple while explaining IOTA, the IOTA cryptocurrency, (IOTA token/MIOTA), who this technology is for, and its key benefits.
What is IOTA?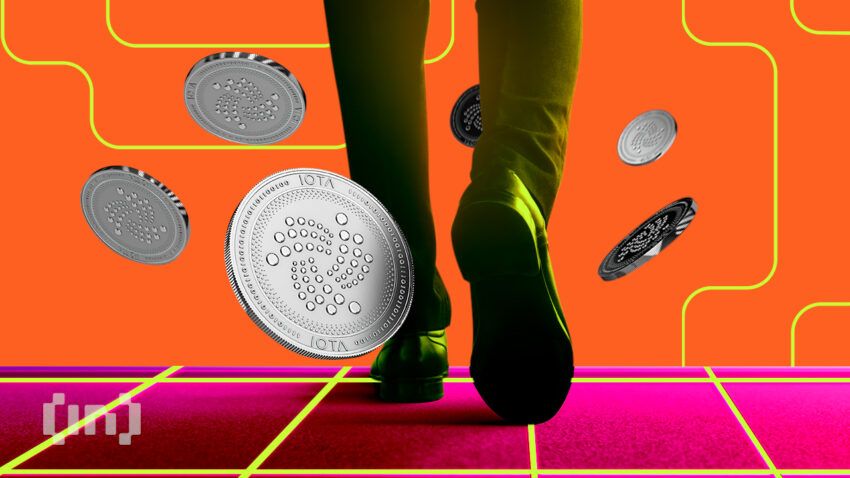 Let's start by highlighting the original focus of IOTA and its more recent direction.
IOTA origins
IOTA was originally conceived as an open-source project to make machine-to-machine communication smoother for networks in the Internet of Things (Iot). With IOTA's help, connected devices can securely and safely record and execute data transfers and transactions.
You are probably already familiar with the IoT. For those out of the loop, it is a catchy term for connected devices such as Wi-Fi-enabled hardware and appliances – from cars to industrial energy meters and homes – that can transmit data and communicate over the internet.
However, despite their great potential and ubiquity, facilitating payments and other transactions among different IoT devices is very challenging. The challenge is even tougher when the agenda is to make such transactions secure and immutable.
That is where the role of IOTA and the native crypto on the platform comes into play. As a digital ledger that enables microtransactions, IOTA enables companies and investors to monetize data. IOTA offers a digital ledger that enables secure micro-transactions of data and value, opening up new business use cases for companies and investors.
It is worth mentioning here that several industry heavyweights, including the likes of Dell and Intel, have integrated IOTA into their respective connected-technology platforms. This underlines that the new technology promised by the platform has a value add-on from an industry perspective as well.
Digital autonomy for everyone
Not content with being the DLT of choice for IoT, IOTA wants to bring digital autonomy to everyone, not just machines. Recognizing that the global Web3 economy relies on the secure and cost-effective creation and exchange of data between people, machines, and institutions, IOTA is now focusing on enabling digital autonomy for everyone.
It primarily does this by enabling Digital Identity for people and devices (for example in supply chains, and electronic passports) and empowering smart contract-driven Decentralized Finance (DeFi) and decentralized organizations (DAOs) through its incentivized innovation network, Shimmer.
A couple of important pointers here before we move on to the next segment:
IOTA is not a blockchain network, although both share certain similarities. Rather, it relies on its very own invention, called a "Tangle."
IOTA has a native crypto on its platform — the IOTA token — that serves as the medium of value transfer during transactions in the IOTA ecosystem. The platform also rewards network participants and supporters in IOTA tokens for their contributions.
Shimmer is IOTA's network where innovations are battle tested before getting integrated into the IOTA mainnet. It also has its own token, $SMR, which powers a growing ecosystem of smart-contract-driven crypto projects and decentralized organizations.
IOTA team and history
Launched in 2015, IOTA is overseen by the IOTA Foundation, a Berlin-based non-profit organization.
The IOTA Foundation (IF) was created by David Sønstebø, Sergey Ivancheglo (cfb), Dominik Schiener, and Prof. Serguei Popov. The IF set up a board of directors and tasked them with formulating a vision and strategy for the project. A supervisory board also came into being around the same time to oversee the board's work.
Additionally, the IF also set up a research team comprising some of the world's leading scientists, research professors, and Ph.D. students. At the helm of affairs of research is the IOTA Research Council. The Council coordinates with IOTA's internal research teams to set technological targets and provide oversight to researchers. Apart from that, it also coordinates with other research teams and universities as and when required.
Head over to the IOTA official website (Team) to learn more about the individuals leading and participating in the IOTA project.
The IOTA Foundation launched a crowdsale in 2015 to fund the project. By the end of it, the team had raised $590,000 (~1,337 BTC at the time).
Admittedly, $590k was not much, especially when compared to the later ICO craze starting in 2017 Because no entity can work off just half a million dollars for years on end, the founders asked the community to donate a part of their tokens in order to establish a respected and regulated research and development entity. The community contributed ~5% of the circulating IOTA tokens and so the IOTA Foundation was established in Germany.
Initially, the IOTA team issued three quadrillion IOTA tokens, of which 999,999,999 were sold in the crowdsale. A little later, the supply was increased, with any token holder receiving three times as many tokens as they held previously. Since then, the non-inflationary total supply of the IOTA token stands at 2,779,530,283,277,761 IOTA.
How does IOTA work?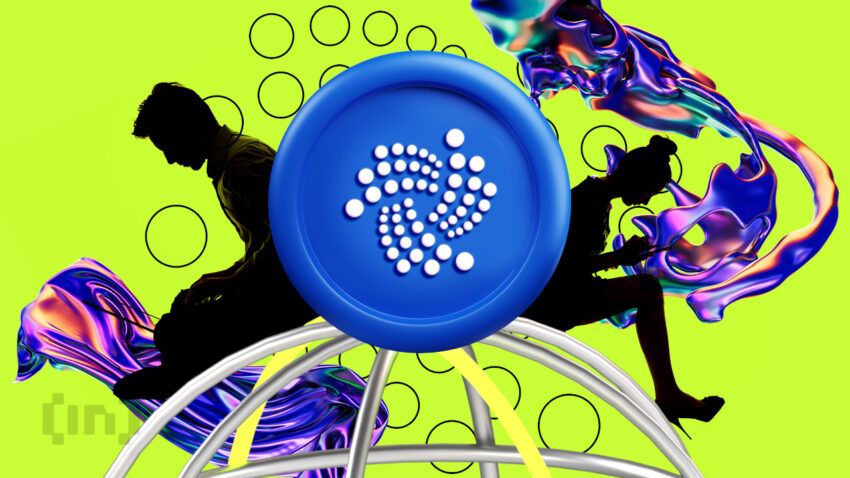 The most striking aspect of IOTA is that its architecture is not built on blockchain. Instead, it uses a proprietary distributed ledger technology (DLT) called "the Tangle."
What is Tangle?
Tangle is a data architecture based on a Directed Acyclic Graph (DAG). Instead of attaching blocks linearly, one after another to a chain, the Tangle is an interconnected web of blocks that can reference 2 – 8 other blocks.
Where a standard blockchain looks like a fishing line with little knots in regular intervals, the IOTA Tangle looks more like a densely connected fishing net that can expand and contract based on demand. Another specialty is that the IOTA Tangle doesn't rely on miners to add blocks. Instead, anyone can add blocks to whatever point in the fishing net, thereby automatically verifying the transaction(s) they attach their transaction.
Let's put that into perspective using a simple example.
Jerry wants to make a transaction on the IOTA network. But to complete his own transaction, Jerry first needs to verify two to eight previous transactions — say, from Summer and Beth. Once Jerry has his computer verify both transactions, the network rewards his contribution by sending his (pending) transaction to be validated by another user who just now made a transaction request of his own after Jerry. And the chain continues…!
It is worth mentioning here that each transaction requires two rounds of verification — once by a user (e.g., Jerry) and then by a clerk (the "coordinator") that double-checks user actions. Verification for each transaction on the network is necessary to avoid issues such as double-spending.
The role of the "coordinator" is important, but it comes at the cost of decentralization. IOTA promises to fix this issue and make the network fully decentralized with the rollout of IOTA 2.0.
Directed Acyclic Graph
Comparing IOTA with a blockchain: IOTA Lightpaper
Without delving much into the technical nitty-gritty, the Tangle using a directed acyclic graph (DAG) as a data architecture enables transactions to be added asynchronously to the ledger.
The term "directed" in DAG implies that all connections between transactions in the ledger are unidirectional. In simpler words, any transaction can only validate older transactions but in no case can reference each other and thereby create a "circle" of validations.
No miners, no transaction fees!
With the Tangle, any user contributing to validating earlier transactions, there is no need for miners and transaction fees. Compare this to any blockchain network you are familiar with (such as Bitcoin, Ethereum, etc.) and you will see that this is indeed a radically new architecture.
Among other benefits, this unique architecture eliminates some of the scalability and cost-related issues that usually limit the potential of most blockchain networks. As a result, IOTA finds itself in a convenient position to allow zero transaction fees and even secure data transfer, whereas even the cheapest blockchains would likely be too expensive to just log data on a truly large scale.
An ideal fit for IoT systems
IOTA's architecture, especially the consensus mechanism used by the Tangle, makes it an ideal fit for the IoT economy having a need for a lot of securely exchanged data. Data is secured by the Tangle at no transaction costs enables a world of full automation, where human monitoring and intervention would not be cost-effective and viable.
IoTA Advantages
Zero transaction fees. With IOTA, users do not have to reward miners (like in Bitcoin) or pay for gas (like in Ethereum) to complete transactions.
Faster transactions. Major blockchain networks such as Bitcoin or Ethereum frequently experience congestion due to the annoyingly long duration they take to create new blocks. In IOTA, there are no blocks, and its mainnet can currently handle ~1,000 transactions per second (TPS).
Numerous use cases. As an open-source platform with a well-laid-out technological foundation, IOTA promises flexible use cases on many different scales and levels.
Superior energy efficiency. IOTA's energy footprint is minimal — especially in comparison with Bitcoin and other similar proof-of-work (PoW) blockchain networks.
Complete decentralization coming soon. One area where IOTA has had to compromise so far is the decentralization aspect. However, as we have already discussed in a previous segment, the rollout of IOTA 2.0 will soon fix that issue and get rid of the "Coordinator" that currently still double-checks user actions.
IoTA use cases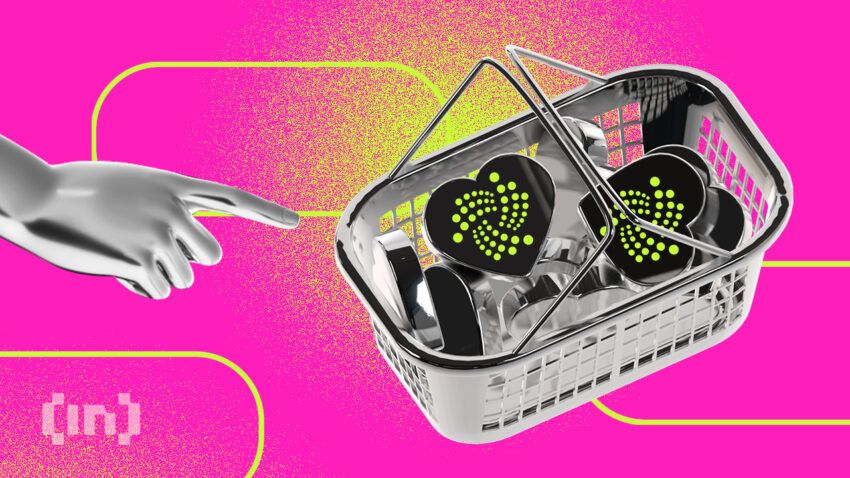 It is obvious by now that connected devices and IoT systems are permeating every aspect of our lives. On that count, the use cases and potential of IOTA are practically limitless. The following is a rundown of a few of these use cases.
Automotive and mobility
The automobile industry is undergoing a rapid transition. Autonomous vehicles, futuristic mobility designs, new driving concepts — many new ideas are emerging in the market. The more connected motor vehicles become, the greater the scope for IOTA to make a difference.
Smart cities
IOTA claims to be a natural fit for smart cities that envision futuristic designs, infrastructure, and services. In fact, the platform already has some track record to show for it in Texas and Trøndheim .
Health care sector
Another area where IOTA could make a big impact is the health and medicine industry. More so in the eHealth sector. New healthcare concepts and practices are constantly evolving, and along with modern equipment and medicines, the eHealth sector is doing excellent in diagnosing and treating complex clinical situations. The IOTA network is keen on contributing to the improvement of eHealth services by making data more private, secure, reliable, and easily accessible.
Industry 4.0
With the evolution of new-generation technologies such as AI and IoT, the nature of the modern workspace is also radically changing. In the industrial environment, for example, machines and robotics could take over a lot of processes and operations. In such scenarios, the machine-to-machine communications framework facilitated by IOTA could be a big game changer.
IOTA crypto — IOTA token and MIOTA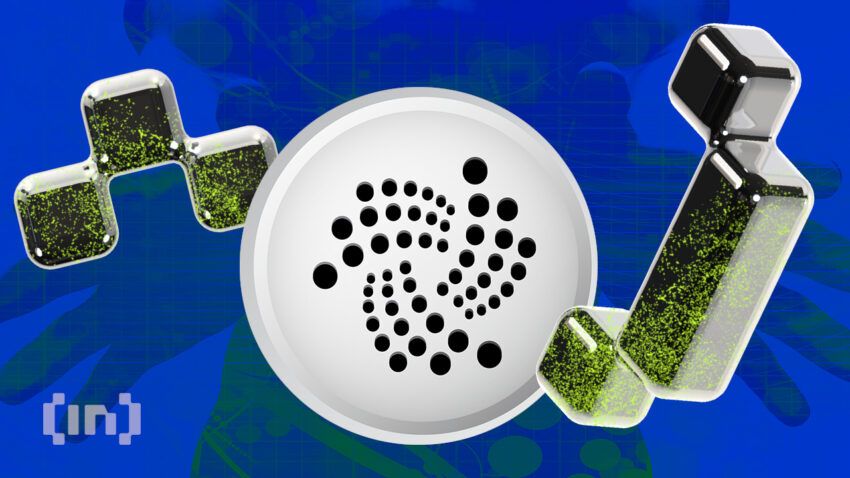 As you already know by now, the IOTA token is the native cryptocurrency on the IOTA network. It is the go-to tool for value transfer in the IOTA ecosystem — be it machine-to-machine (M2M) or human-to-machine (H2M) transactions.
IOTA doesn't require mining or staking. This means, the value and data can be exchanged or transferred without any fees, which in turn, makes the asset flexible for a wide range of use cases.
However, you don't get to buy the IOTA cryptocurrency on exchanges. Instead, you get MIOTA. That's because IOTA is available only in a batch of one million IOTA tokens. (MIOTA = 1 million IOTA).
The IOTA team issued nearly three-quadrillion IOTA (2,779,530,283,277,761, to be accurate). Because the total supply is massive with a capital M, the team has categorized the currency into a series of different stacks, of which IOTA is the lowest unit. Source: IOTA Foundation
As of this writing, several exchanges are offering the IOTA crypto (IOTA or MIOTA). These include the likes of Binance, Huobi Global, KuCoin, CoinEx, Coinone, Bitfinex, Gate.io, WazirX, and many more.
IOTA potential: Should you buy the IOTA token?
As we have mentioned already, the rapid growth the IoT industry has witnessed over the past decade or so has been rather promising. So, if IOTA can stick to the roadmap and updates it has promised to the community, it will likely find itself in an ideal position to mirror IoT's explosive growth.
That said, there is no way for anyone to conclusively say that IOTA will make a good investment in the long run. The best way to find out is to do your own research, tread carefully without taking any emotion-driven decisions, and consult a financial expert if need be.
How to buy IOTA?
IOTA picks the interest of buyers from all over the world, given its rapid business development and growth. Each day, more crypto exchanges are listing IOTA for trading against fiat or other cryptos. You can buy IOTA on:
*This ad promotes virtual cryptocurrency investing within the EU (by eToro Europe Ltd. and eToro UK Ltd.) & USA (by eToro USA LLC); which is highly volatile, unregulated in most EU countries, no EU protections & not supervised by the EU regulatory framework. Investments are subject to market risk, including the loss of principal. 
Frequently asked questions
What blockchain is IOTA built on?
Is IOTA crypto a good investment?
Disclaimer
In line with the Trust Project guidelines, the educational content on this website is offered in good faith and for general information purposes only. BeInCrypto prioritizes providing high-quality information, taking the time to research and create informative content for readers. While partners may reward the company with commissions for placements in articles, these commissions do not influence the unbiased, honest, and helpful content creation process. Any action taken by the reader based on this information is strictly at their own risk.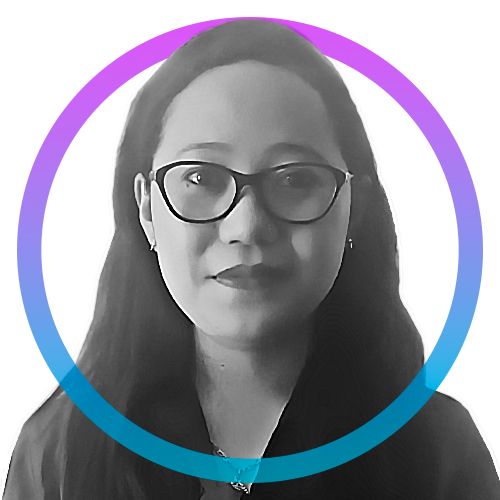 Shilpa is a freelance tech writer and journalist who is deeply passionate about artificial intelligence and pro-freedom technologies such as distributed ledgers and...
Shilpa is a freelance tech writer and journalist who is deeply passionate about artificial intelligence and pro-freedom technologies such as distributed ledgers and...
READ FULL BIO
Sponsored Sponsored