Getting reliable information on the crypto industry and the latest developments can be a bit of a minefield. Social media is largely unregulated and unedited, so it should be used with that in mind. There is a lot of opinion and bluster floating around social media and not a lot of facts. There are a number of reputable crypto news outlets offering the latest crypto news and updates and many of them also offer a crypto newsletter. Newsletters have grown in popularity with the crypto industry as they represent an outlet for industry professionals or media publications. They can be used for simply keeping up to date with recent developments for a particular blockchain project, or learning new industry-related concepts. Crypto newsletters come directly to your inbox, negating the need to wade through pages of flashing advertisements and digital dross to get to what you're looking for. A well-constructed crypto newsletter can provide niche material from experts in the field and greater insight than just the news of the day. This article will examine the best cryptocurrency newsletters for 2020 which provide fair and balanced information on the industry.
In This Article:
BeInCrypto Signals
Chainanalysis Newsletter
Off The Chain
The Defiant
ConsenSys Signal
Bankless
Unbankd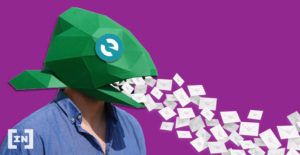 Why Subscribe to Crypto Newsletters?
Google, just like Facebook, has full control over what it deems permissible content. Those that it does not favour are banished to the digital abyss without explanation or recourse. Every search algorithm update that the internet monopoly carries out
punishes crypto news websites
in some way or another. This has resulted in the loss of a number of good websites in the few years this industry has been active and deters any new players from entering the field of crypto media. Newsletters are largely immune to the tightening tendrils of censorship as they're delivered by email and come directly to your inbox. Many crypto newsletters offer full articles while others provide a snippet with a link back to their website. This form of media delivery may become the default standard in the future for crypto news. To get the full picture on the crypto ecosystem, subscriptions to a number of industry newsletters are recommended.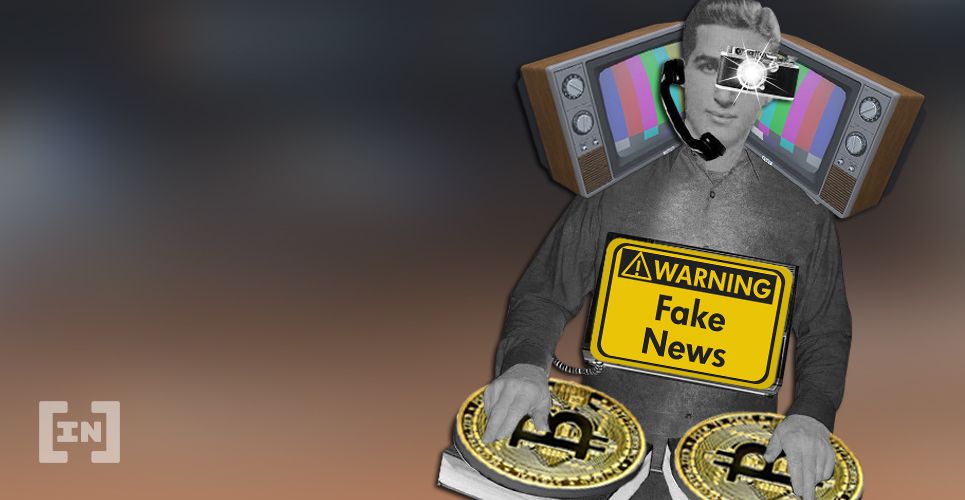 1. BeInCrypto Signals
BeInCrypto.com has been covering finance, cryptocurrency, and blockchain news and developments since 2018. In that short span of time, it has rapidly become one of the industry's leading publications. As stated by its editor in chief, the primary goal of the website is to inject transparency into an industry rife with disingenuous reporting and paid news masquerading as honest journalism. BeInCrypto.com has an extensive team of crypto journalists spanning the globe and providing news in several different languages.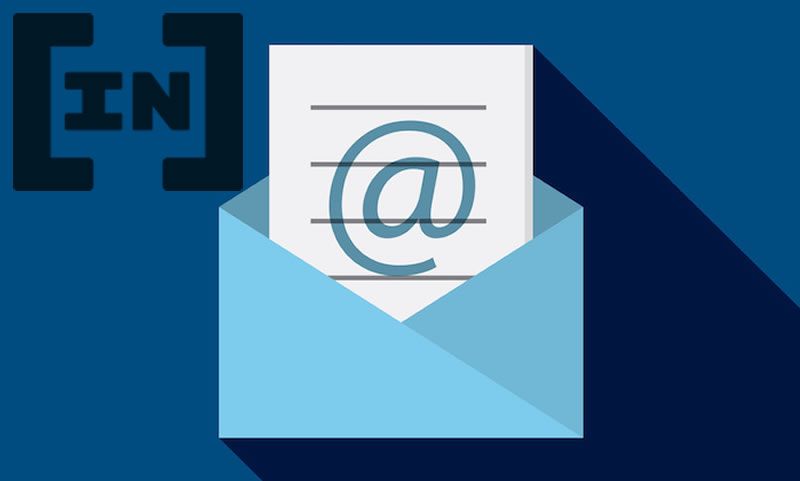 It stands to reason that their crypto newsletter is one of the best in the industry. BeInCrypto Signals is dispatched daily, and it covers all of the latest news for the week in addition to editorial insights and in-depth technical analysis on Bitcoin and the most popular altcoins. There is also a range of exclusive articles and unique content, all freely accessible from the newsletter and website. BeInCrypto Signals is one to watch if you are after the latest news and analysis on the crypto industry.
---
2. Chainalysis Newsletter
Chainalysis provides blockchain data and analysis to government agencies, banks, exchanges, and financial institutions across 40 countries. The firm offers comprehensive cryptocurrency investigation and transaction monitoring solutions rather than focusing on industry news and media. The weekly newsletter offers a roundup of cybersecurity news related to the blockchain industry coupled with regulatory updates from various countries that could impact the wider crypto ecosystem. There is very little in the way of crypto market news or technical analysis which makes this newsletter a little more unique than those offered by the news outlets. Chainalysis also offers event bulletins which promote fireside chats with industry insiders, blockchain webinars, and crypto conferences. The subscription link can be found at the bottom of the
company website
.
---
3. Off The Chain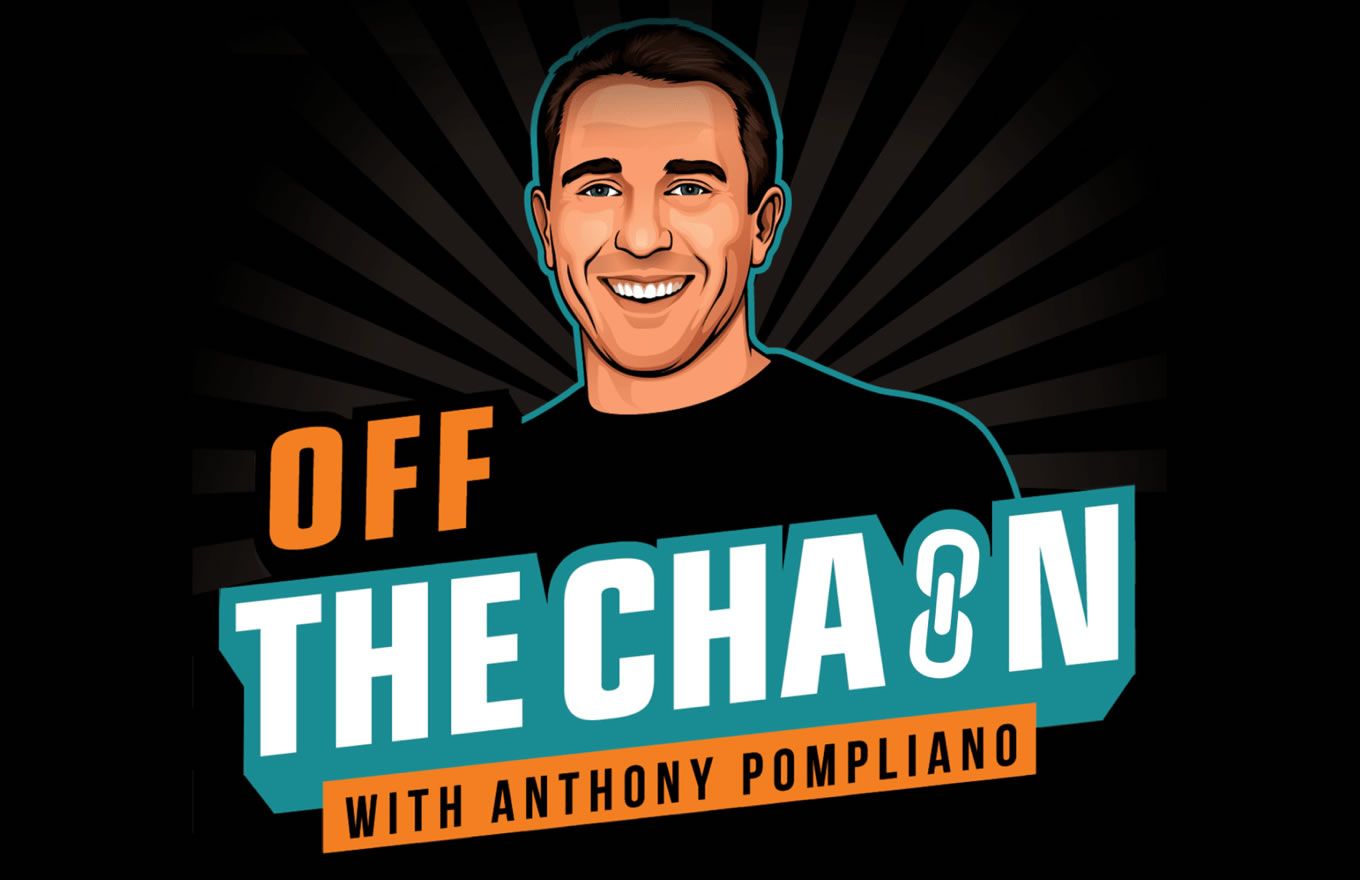 This crypto newsletter is made by industry expert, and founder and partner at Morgan Creek Digital, Anthony Pompliano, or 'Pomp' as he is known by the crypto community. The American entrepreneur and investor has built and sold numerous companies, ran teams at Facebook and Snapchat, and invested over $100 million in early-stage technology companies. According to his
website
, Pomp writes a daily letter to over 50,000 investors about business, technology, finance, and Bitcoin. He is very popular on crypto twitter where his account [@APompliano] has amassed over 336,000 followers. The Off The Chain daily newsletter offers his opinion and analysis of current crypto news events and industry developments. There are exclusive interviews with industry experts and a podcast that runs in tandem with the newsletter. It is heavily focused on Bitcoin and institutional investors, however, so may not be the best choice for casual traders.
---
4. The Defiant
The Defiant is produced by former Bloomberg stocks reporter Camila Russo. It is heavily focused on
decentralized finance (DeFi)
as the title suggests. The newsletter analyzes all the major developments in
DeFi
, providing updates on the cutting edge and fastest-changing corner of crypto and finance. Russo has a deep interest in this emerging corner of the crypto industry and she goes the extra mile to provide insightful and unique information in her newsletters. The Defiant covers all aspects of decentralized finance and the latest breaking news and developments from the industry. There are also podcasts to complement the content for those that favor this format.

Dispatched several times per week, the newsletter is free but also has a subscription option for those wanting more in-depth coverage of the
DeFi
sector. Russo also provides easy to digest guides on getting started in DeFi and using some of the more popular protocols and dApps in the cryptocurrency lending and borrowing market. The author describes it as
"the most exciting thing in money and tech – and almost nobody knows about it"
. The Defiant can be found here:
https://thedefiant.substack.com/
---
5. ConsenSys Signal
Blockchain software engineering firm, ConsenSys, has its own newsletter in which it focuses on updates from the
Ethereum ecosystem
. News is primarily company focused but it does provide further insight into all aspects of Ethereum from
security
, to DeFi, to development. ConsenSys, which has recently
launched compliance services for DeFi
, provides enterprise level blockchain tracking and analysis so its newsletter is suited for those requiring in-depth knowledge of Ethereum and its entire ecosystem. There is a roundup of the week's developments from ETH 2.0, staking developments, scaling solutions, and analytics for Ethereum usage and adoption.
---
6. Bankless
Bankless is a DeFi focused newsletter from Mythos Capital founder, Ryan Sean Adams. With 6,000 subscribers, this niche publication is rapidly growing as more investors take an interest in decentralized finance. RSA is an avid Ethereum and DeFi enthusiast and doesn't mind sharing his extensive knowledge with his readers and followers. His twitter account [@RyanSAdams] has over 22,000 of them. The newsletter is dispatched several times per week and covers the latest news from DeFi and Ethereum. The content ranges from extensive articles on decentralized banking and financial landscapes to the latest updates from the newest DeFi protocols on the block. Knowledge building content also makes up a good portion of the newsletter which includes guest articles from industry experts. The publication is free and can be found at
https://bankless.substack.com/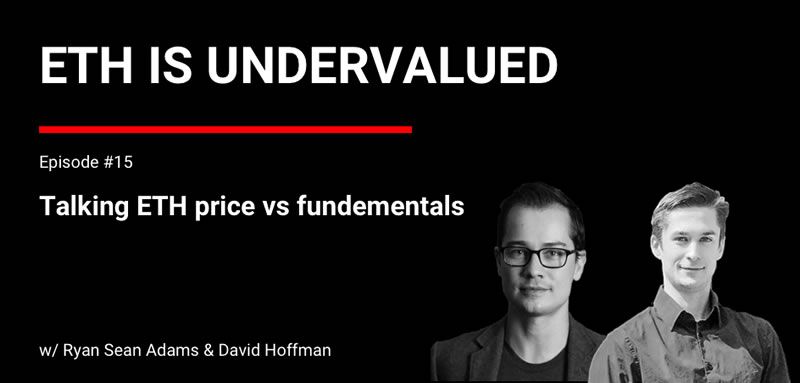 ---
7. Unbankd
This crypto newsletter offers a roundup of the markets and the latest developments from the industry. It has a strong emphasis on investment but breaks down the short-form content into bite-sized chunks. The daily newsletter is curated by Kyle Samera, Nick Mattiacci, and Quintin Woods, and often features guest contributions from industry analysts. There is a paid pro version that can be subscribed to for unlocked exclusive research, analysis, and takeaways alongside the brightest minds in the industry. The publication has gained recognition from some of them, with Pomp singing its praises;
"Unbankd is one of the few newsletters I make sure I read. Great summary of the news and key takeaways."
Unbankd also has a blog where exclusive interviews are held with crypto executives and personalities. Subscription is available here:
https://www.unbankd.co/
---
Other crypto newsletters
The number of Bitcoin and crypto newsletters circulating is increasing as the industry gains traction and people seek quick information on the fly. Even coin analytics website Coinmarketcap.com has its own newsletter but it generally regurgitates the news that crypto media has already published. In short, you need to go no further than BeInCrypto.com for the latest news and analysis, and The Defiant and Bankless for DeFi based content. Off The Chain offers institutionally targeted opinion and interviews while Chainalysis targets regulations and security, and ConsenSys is the one to read for the latest from the Ethereum ecosystem. Happy reading!
Disclaimer
In line with the Trust Project guidelines, the educational content on this website is offered in good faith and for general information purposes only. BeInCrypto prioritizes providing high-quality information, taking the time to research and create informative content for readers. While partners may reward the company with commissions for placements in articles, these commissions do not influence the unbiased, honest, and helpful content creation process. Any action taken by the reader based on this information is strictly at their own risk.