Blockchain has taken the digital world by storm over the past few years, emerging from relative obscurity to business headlines in mainstream media. Blockchains, or distributed ledger technology (DLT) as it is often called, can revolutionize how data is managed, shared, secured, and processed across the public internet or private networks. Simply put, a blockchain is a growing list of records, called blocks, which are linked using cryptographic algorithms for enhanced security. Each block contains a cryptographic hash function of the previous block, a timestamp, and the transaction data. Blockchain has been largely popularized by Bitcoin which was the first of its kind to emerge in 2009. The key elements of the technology include an immutable distributed ledger, tamper-proof records, a consensus algorithm, and in some cases smart contracts that are automatically executed instruction sets. Blockchains can be public entities, such as the Bitcoin ledger, or private networks such as those developed by governments for their central bank digital currency (CBDC) projects. The former is decentralized and permissionless, whereas the latter is centralized and controlled by private companies or state departments. Both have their place in today's world of business and technology. With blockchain playing an increasing role across all industries from farming to finance, it pays to know the best blockchain companies and developers which can offer cutting edge technology at the time.
In This Article:
Blockchain and Cryptocurrency
Advantages of Blockchains
Choosing a Blockchain Developer
Top Blockchain Providers
Costs of Blockchain Development
Conclusion and Resources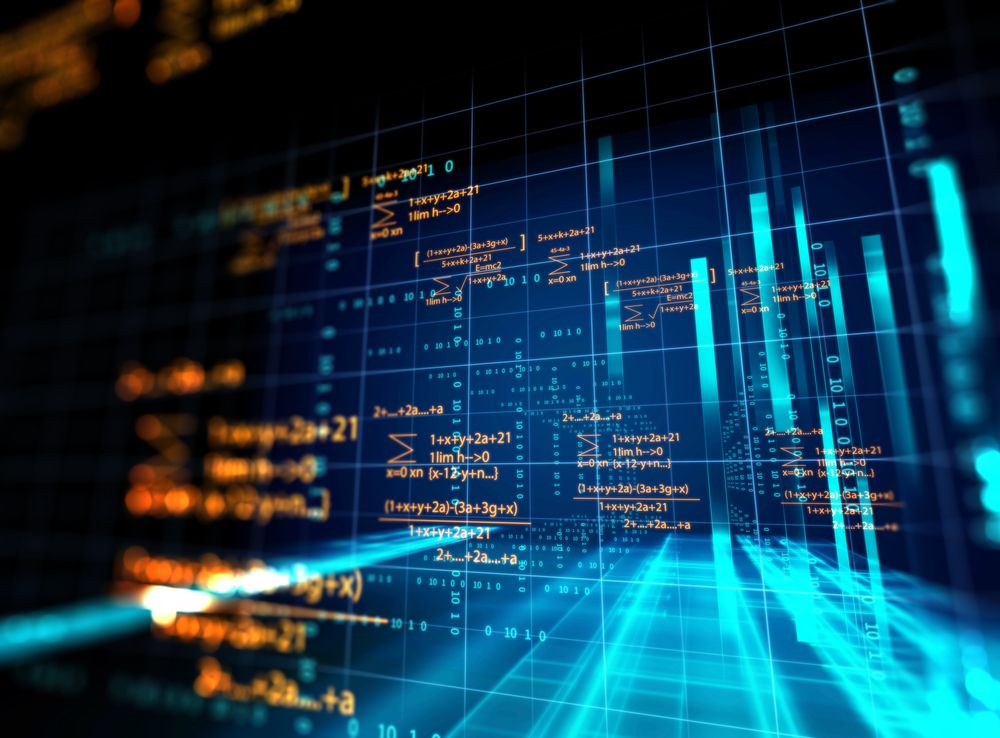 Blockchain and Cryptocurrency
Blockchains have been cast into the limelight by cryptocurrencies and their big boom in 2017 which drove token prices skywards. Blockchain based digital assets all revolve around the principles of cryptoeconomics. The economics part allows developers to design a system so that actors and network participants are incentivized to make decisions in line with the goals of the greater good. This enables the future of the system to be secured, whereas the past can be secured with cryptography. Many say that Bitcoin is widely regarded as the first successful cryptoeconomic mechanism. Distributed systems such as blockchains need cryptography where unknown actors are a potential threat to the secrecy and safekeeping of information. The goal of cryptography is to secure the integrity and confidentiality of the information and ensure decisions and actions cannot be manipulated by observers or malicious entities. It forms the cornerstone of blockchain
security
whereby hashes are used to capture the identity of information without revealing anything about the information itself, thus providing a tamper-proof system.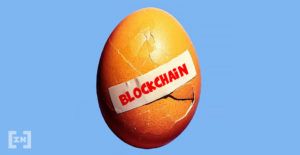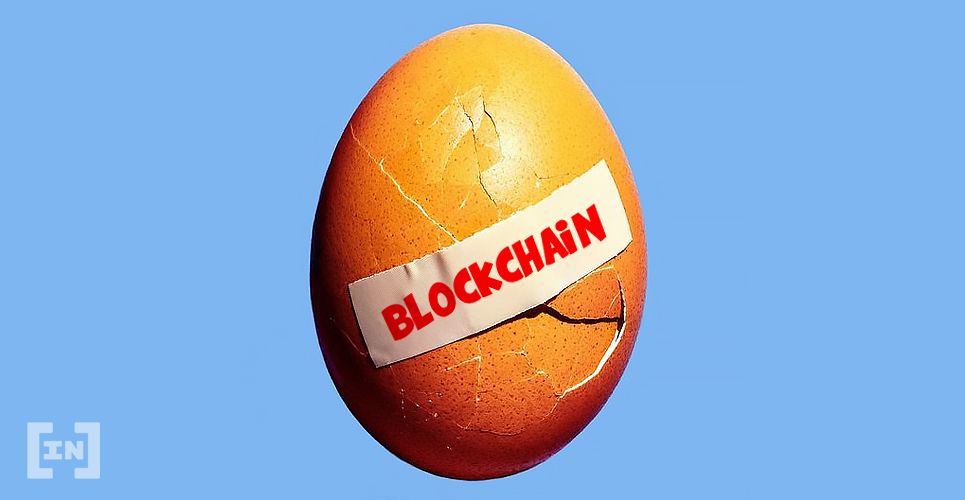 Advantages of Blockchains
There are several advantages to using a blockchain-based system as opposed to a traditional one such as a database or spreadsheet. Industries across the globe are increasingly looking to migrate their traditional information systems onto blockchain-based ones to take advantage of some of these benefits.
1. Cost Efficiency
Most businesses and corporations weight up the costs of operations and place them high on their lists of priorities. Blockchain-based systems offer significant savings on transaction costs over traditional methods. With trust built into the system, there is no need for mediators or third-party guarantors to verify transactions. Cutting out the middle man will save on costs, and from a financial perspective, blockchain transactions happen in seconds where banks, for example, can take days.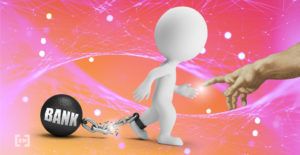 2. Distribution & Decentralization
Traditional platforms such as databases or spreadsheets are usually located on a private company server somewhere. By nature, a blockchain is a distributed system located across the entire internet. Each network node is able to replicate and store a copy of the blockchain and, therefore there is no single point of failure. A distributed system and the data it holds are highly resistant to technical failures and malicious attacks. Blockchains can also be decentralized (such as Bitcoin) whereby there is no central hub, or potential point of failure, controlling the data.
3. Transparency and Traceability
All network participants using a blockchain have the same documentation as opposed to individual copies for each one. This shared version can only be updated through consensus, so to change a single transaction record would require the alteration of all subsequent records and the involvement of the entire network. With this in mind, altering the data without anybody else seeing or consenting becomes virtually impossible. This makes blockchain a great technology for storing financial records, for example, where an audit trail is required because every change is tracked and permanently recorded on a distributed ledger.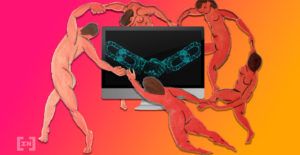 4. Speed and Productivity
Due to their nature as distributed systems, blockchains can process data quickly, anytime, anywhere. Traditional, paper-oriented processes are time-consuming operations that are prone to human error and often require third-party arbitration. A blockchain can streamline these processes saving time, and ultimately money. Efficiency is improved since there are no duplicates and errors are reduced so clearing and settlement, for example, can occur much faster. For financial applications, a blockchain is revolutionary as it does not have to rely on archaic and expensive banking systems to get things done.
5. Security
Blockchains operate using high-level cryptography and complex consensus algorithms making them more secure than traditional systems which are usually just password protected. Once a transaction is approved, it is encrypted and linked to the previous transaction in the chain. This information is stored across a network of computers instead of on a single server, which makes it very difficult for malicious actors to compromise the data. Blockchain is a much more secure method of storing data for industries where information is sensitive, such as government, financial, or medical.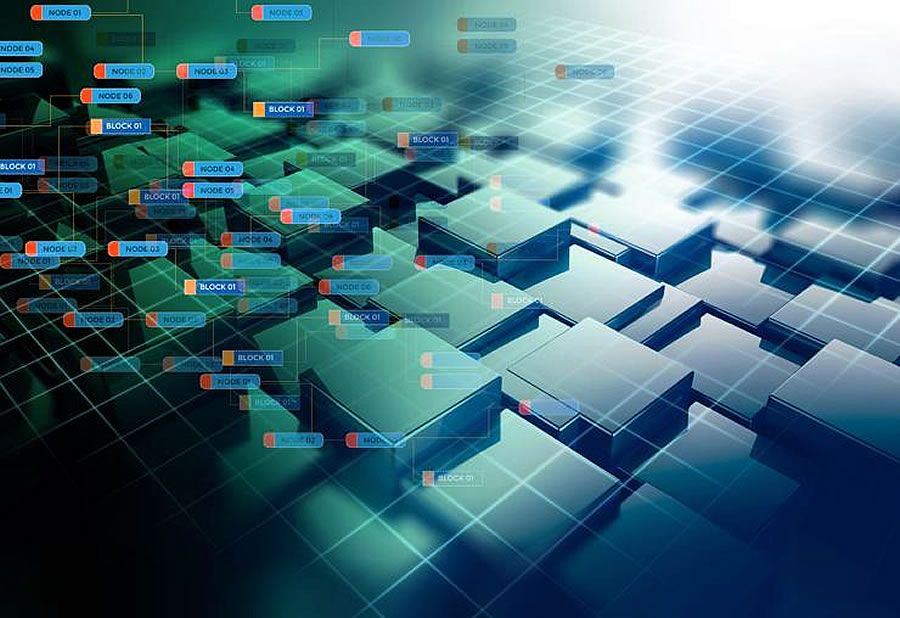 Choosing a Blockchain Developer
Building a secure and reliable blockchain network from scratch is no mean feat which is why a number of companies have emerged as leaders in the field, providing blockchain development services to others. Selecting a professional blockchain provider and developer has become a daunting task over the past couple of years as the industry has blossomed.
According to a Statista survey in 2020, around 36% of senior executives said that their organizations planned to invest more than $5 million in blockchain in the next calendar year. The research added that forecasts suggest that global blockchain technology revenues will experience massive growth in the coming years, with the market expected to climb to over $40 billion in size by 2025. A 2020 Deloitte Global Blockchain Survey suggests that more than one-third of global establishments are incorporating blockchain in their operations.
With this in mind, it is even more imperative to select the right blockchain developer so below is a list of the top companies offering distributed ledger services and technology in 2020.
Top Blockchain Providers in 2020
ConsenSys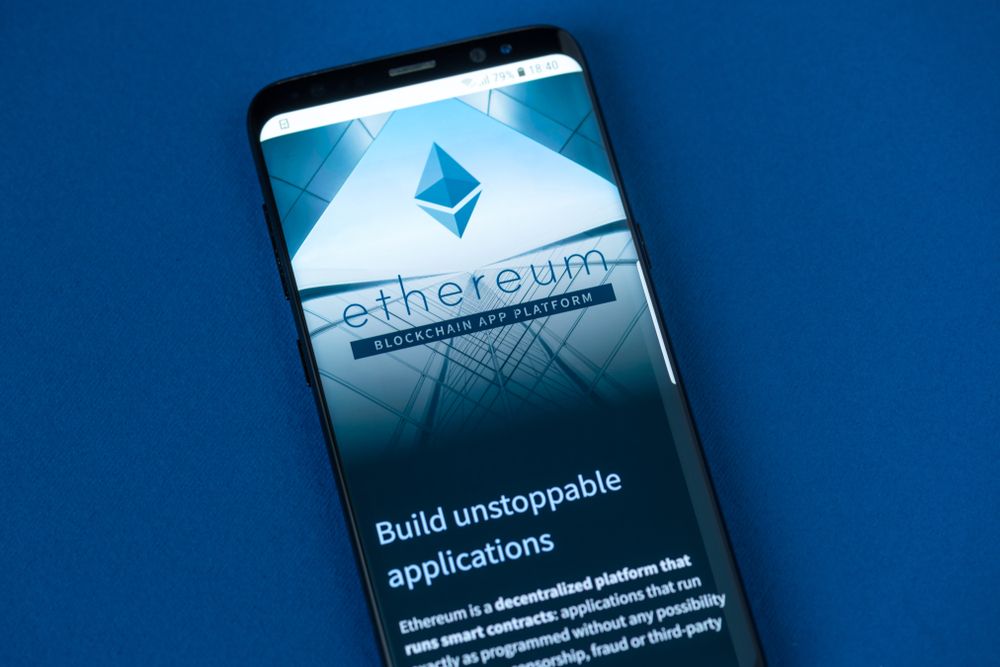 ConsenSys is a blockchain solutions provider for all things based on the Ethereum network. The firm was founded in 2014 by Ethereum developer and Ethereum Foundation co-creator Joseph Lubin. ConsenSys is headquartered in Switzerland and additional offices across the US, Europe, and the Asia Pacific region. The company has deployed real-world Enterprise Ethereum solutions for corporations, governments, and NGOs to help them secure their IT infrastructure, and optimize workflows in addition to unlocking new blockchain-based business models and projects. ConsenSys offers a wide range of digital solutions in addition to blockchain development. These include:
Codefi – A platform for digitizing financial instruments and optimizing business processes.
PegaSys – An Enterprise Ethereum platform with advanced privacy functionality.
Infura – Instant, scalable API access to the Ethereum and Interplanetary File System (IPFS) networks.
Diligence – Security audits for Ethereum blockchain smart contracts.
The full stack Enterprise Ethereum solution is what most corporations and government departments would be looking for when searching for a blockchain provider. This is assuming they are comfortable using Ethereum, which shouldn't be an issue since it is the world's most popular smart contracts platform and the industry standard for decentralized finance.
ConsenSys at a Glance:
| | |
| --- | --- |
|  📆 Founded | 2014 |
| ◾️Blockchain Platform | Ethereum |
|  👩‍🏫Technical Employees | 300+ |
|  🌎Countries | 30+ |
---
IBM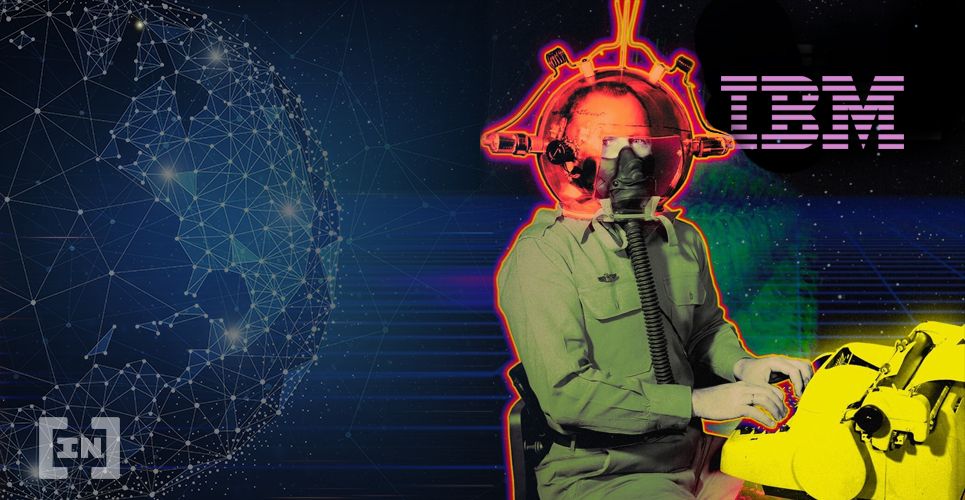 IBM has been in the information technology industry for decades so it stands to reason that it has a decent track record with blockchain. The IBM Blockchain Platform provides a complete set of blockchain software, services, tools, and sample code based on Hyperledger Fabric technology from the Linux Foundation. The New York headquartered technology giant has operations in over 170 countries and a rapidly expanding client base for its enterprise-level blockchain solutions. On its Blockchain Services website, IBM claims to have over 500 client engagements, and more than 1,600 technical and industry experts. The company caters to all industries including shipping and supply chain, finance, insurance, government, retail, and the food industry. IBM's blockchain-based Food Trust has over 300 suppliers and buyers on the network with 6 million packed food products on store shelves according to a
June 2020 Forbes article
. Services include governance design, business model development, and technology testing, auditing, and deployment.
IBM at a Glance:
| | |
| --- | --- |
|  📆 Founded | 1911 |
| ◾️Blockchain Platform | Hyperledger Fabric (Linux Foundation) |
|  👩‍🏫Technical Employees | 1,600+ |
|  🌎Countries | 170 |
---
Microsoft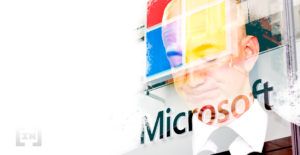 Microsoft is a world leader in PC software so a move into blockchain solutions has come naturally for this tech giant. The firm uses its own proprietary platform called Azure which allows clients to build, govern, and expand blockchain networks at scale. Azure itself is a cloud platform for software deployment but the Azure Blockchain Service focuses on distributed ledger technologies. There is also the ability to create smart contracts using the Visual Studio Code Extension and the Azure Blockchain Development Kit. Unlike ConsenSys and IBM, Microsoft has provided a platform for enterprises to build and tailor-make their own blockchain networks. Azure also works with other blockchain platforms such as Corda and Hyperledger. The Azure Marketplace offers 17,000 certified apps and services which can be easily deployed on the network. The Azure Blockchain Service is available in two tiers, offering simple per-node pricing.
Microsoft at a Glance:
| | |
| --- | --- |
|  📆 Founded | 1975 |
| ◾️Blockchain Platform | Azure/Quorum |
|  👩‍🏫Technical Employees | 3,500+ |
|  🌎Countries | 140 |
---
R3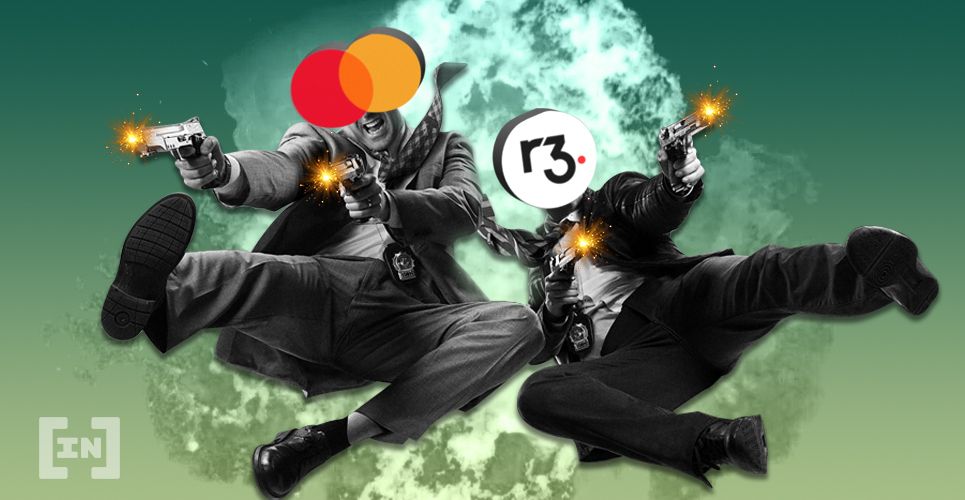 Enterprise blockchain technology company, R3 LLC, leads an ecosystem of more than 300 firms working together to build distributed applications on top of its own blockchain called Corda. Founded in 2014, R3 built Corda from the ground up and launched it in 2016 before following up with an enterprise version in 2018. Corda Enterprise harnesses the core elements of the open-source blockchain and fine-tunes them to meet the service and network infrastructure requirements of many of today's highly regulated industries. R3 leverages the Corda Network which provides a common layer of identity and consensus across business networks. It is governed by a non-profit foundation based in Holland. Notable corporations and entities that have used Corda and its applications platform CorDapps include HSBC, Credit Suisse, Nasdaq, Finastra, and several firms from the insurance, healthcare, energy, real estate, telecoms, and supply chain industries.
R3 at a Glance:
| | |
| --- | --- |
|  📆 Founded | 2014 |
| ◾️Blockchain Platform | Corda |
|  👩‍🏫Technical Employees | 1,300+ |
|  🌎Countries | n/a |
Amazon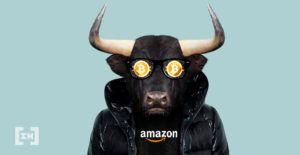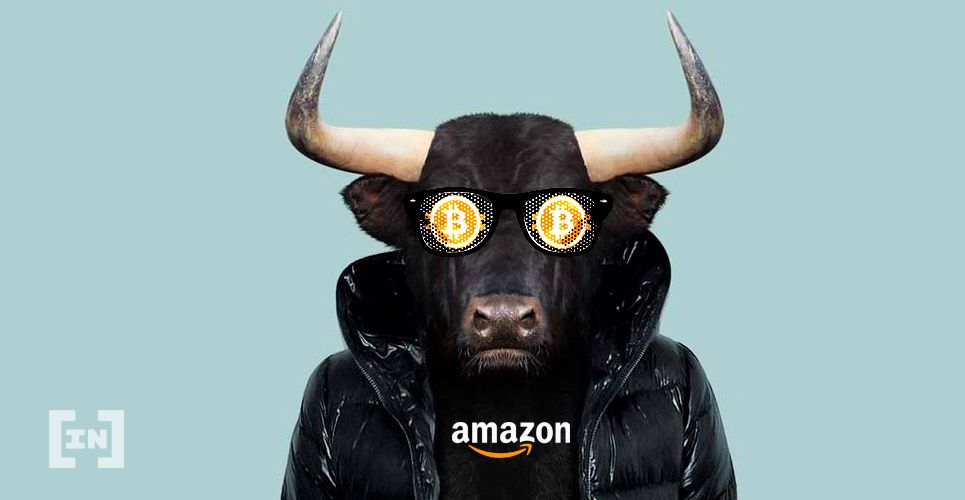 The former online book store has grown into one of the world's largest e-commerce giants so a move into the blockchain space came naturally for Amazon. The company offers enterprise blockchain solutions via its cloud service, AWS (Amazon Web Services). Amazon Managed Blockchain provides a fully managed service that makes it easy to create and manage scalable blockchain networks using the popular open-source frameworks Hyperledger Fabric and Ethereum. In addition to these two, AWS has over 70 validated blockchain solutions from other distributed ledger partners Corda, Quorum, Blockstack, RSK, and Kadena.

Its list of enterprise clients is impressive and includes Nestle, Sony Music, BMW, Sage, Guardian, DTCC, SGX, Legal & General, and DVLA UK. AWS also provides the foundation for 25% of the world's Ethereum nodes so the two are somewhat intertwined. Blockchain solutions run on the Amazon Quantum Ledger Database (QLDB) which is a fully managed ledger that provides a centralized, immutable, and cryptographically verifiable transaction logs. With AMB services, clients are charged on the fly for network membership, peer nodes, peer node storage, data written to the network, and data transfer.
Amazon at a Glance:
| | |
| --- | --- |
|  📆 Founded | 1994 |
| ◾️Blockchain Platform | Hyperledger Fabric (Linux Foundation, Ethereum |
|  👩‍🏫Technical Employees | n/a |
|  🌎Countries | 160 |
---
Deloitte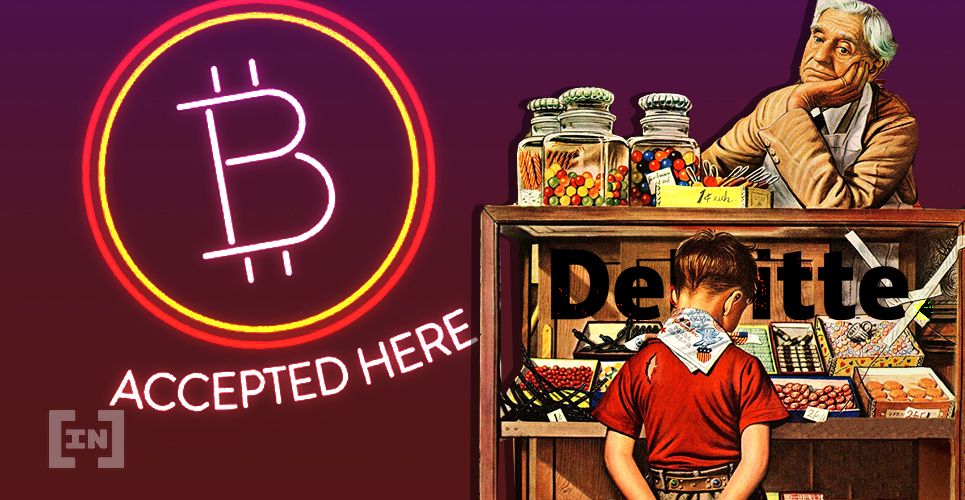 Deloitte is a multinational professional services network providing industry-leading audit, consulting, tax, and advisory services to many of the world's top Fortune 500 firms. The London headquartered company ventured into distributed ledger services for enterprises in 2015. The auditing and consulting giant has a solution for businesses called Rubix Core which provides customized blockchain architecture designed for building private networks tailored to specific industries or organizations. The network offers a full-stack Ethereum-compliant infrastructure in addition to a suite of GUI tools that make it easy to rapidly build and deploy smart contract-based applications. Deloitte's blockchain services offer six enterprise-level solutions that begin with blockchain strategy which leverages the technology to disrupt existing business models. Further to this comes consortium strategy, platform design, blockchain architecture, use case design and implementation, and finally managed blockchain services. In August 2019 Deloitte Debuted 'Blockchain In a Box' (BIAB), a mobile platform designed to provide intuitive, tangible blockchain demonstrations and experimentations.
Deloitte at a Glance:
| | |
| --- | --- |
|  📆 Founded | 1845 |
| ◾️Blockchain Platform | Rubix Core/Ethereum |
|  👩‍🏫Technical Employees | n/a |
|  🌎Countries | 150 |
---
Costs of Blockchain Development
Naturally, prices for many of these enterprise blockchain development services are dependent on the requirements of the client. Networks and ledgers are tailor-made so there is no standard package for blockchain providers. Most of the companies featured above provide bespoke services for enterprises, large and small which is why there are no 'price lists' and that information is provided upon enquiry. Costs are often broken down into original design, development, and deployment, followed by network usage fees. Using highly centralized platforms can have the disadvantage that 100% reliance and trust must be yielded to their technology and services at all times. Some, such as ConsenSys, offer hybrid platforms that are more decentralized.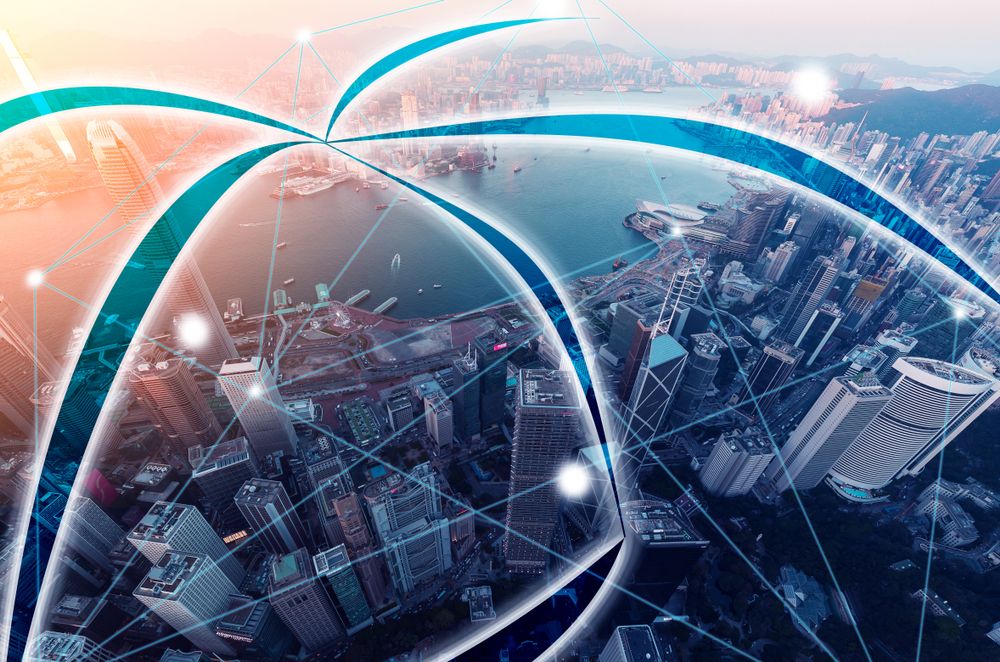 Conclusion and Resources
Sourcing a reliable and professional blockchain developer in this increasingly crowded space can be a minefield. The companies highlighted above have years of industry experience and technical expertise which has recently been channelled into the burgeoning blockchain space. Forward-looking enterprises are constantly seeking ways to streamline their services while becoming more cost-efficient, and blockchain is a big part of that research. Referring to the 2020 blockchain survey, Linda Pawczuk, Principal of Global and U.S. Consulting for Blockchain and Digital Assets at Deloitte Consulting LLP stated;
"This year's survey suggests that blockchain is solidly entrenched in the strategic thinking of organizations across industries, sectors and applications,"
The following resources provide more information on the enterprise blockchain industry:
https://ledgerinsights.com/
– Enterprise blockchain news and developments
https://www.goquorum.com/
– Quorum open-source blockchain platform for enterprise
https://www.hyperledger.org/
– Home of the world's most popular enterprise-grade blockchain
Deloitte
– 2020 Global Blockchain Survey
BeInCrypto
– the latest blockchain industry news and developments from around the globe
Disclaimer
In line with the Trust Project guidelines, the educational content on this website is offered in good faith and for general information purposes only. BeInCrypto prioritizes providing high-quality information, taking the time to research and create informative content for readers. While partners may reward the company with commissions for placements in articles, these commissions do not influence the unbiased, honest, and helpful content creation process. Any action taken by the reader based on this information is strictly at their own risk.