Sweatcoin is an app that wants to see you move. In fact, it is so involved in your physical well-being that it will reward you. Get off the couch, take your phone with you, and be a part of the crypto world while you improve your fitness!
The Sweatcoin app is part of a growing economic model known as move-to-earn. Similar to blockchain games that embrace the play-to-earn mode, these are apps that reward you. The rewards are distributed in the form of native tokens.
In 2022, Sweatcoin will launch its native coin, SWEAT. The platform already has tens of millions of users. Each existing user can mint SWEAT. Besides, Sweatcoin plans to introduce a DAO model and improve its app. All these features point towards an exciting crypto-linked future for the project.
Is Sweatcoin an app that you should download? Should you invest in the SWEAT cryptocurrency?
The move-to-earn model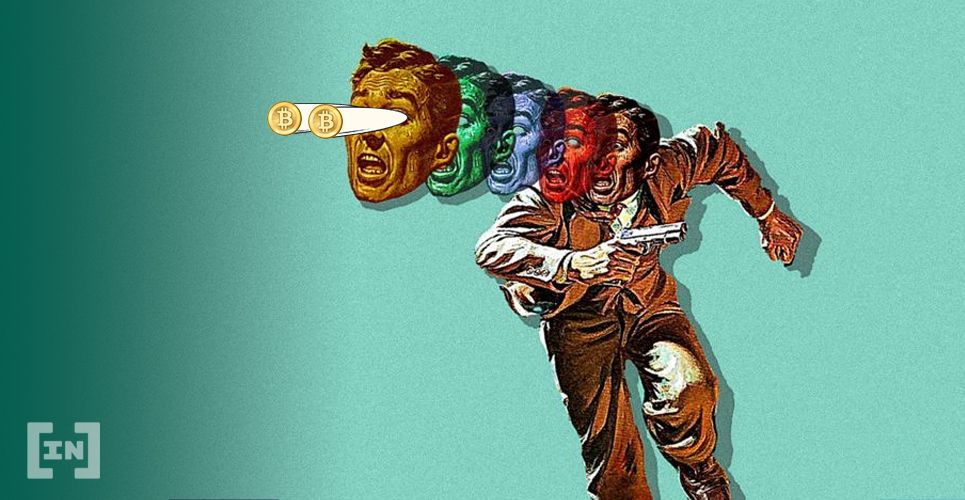 The play-to-earn model has already proved tremendously successful. It is, essentially, a novel way of mining crypto. Instead of using computation power, however, users are encouraged to use their skills or to complete certain tasks. Sweatcoin embraces a similar model. But, instead of playing a game outright, platform users are rewarded for embracing physical activity.
The play-to-earn platforms, regularly, feature their own currency. This allows players to earn crypto rewards. This currency is what gives each game its value. Each game, however, endorses a different play-to-earn model. Many games offer native tokens that allow for trading and in-game purchases. Their tokens have value to cryptocurrency traders and users.
Still, some crypto games may encourage an initial investment. This could be used to buy items, build characters, etc. Usually, there's no requirement to invest in the game. However, a user's chances of winning prizes will increase upon their investment. This model is not true for all games of this time, though.
The move-to-earn (M2E) projects are somewhat different from the play-to-earn ones. They do not require upfront investments. Users are rewarded for walking, biking, and other modes of transportation. You can earn more rewards the more you move around. The sustainability of this idea is about to be proven in the future. 
Rise of M2E projects
Although move-to-earn is a niche market now, it is still a viable idea. It encourages people to get up and move more. Physical exercise is, of course, meant to provide numerous health benefits. Paying people for moving around is one way to encourage them to do so.
Current technologies, such as step counters, augmented reality, and GPS, make it easy to track people's movements. It is easy to track activities and reward milestones with rewards. Furthermore, unlike Proof-of-Work (PoW), it is much less harmful to the environment.
Sweatcoin is a unique move-to-earn application that does not use cryptocurrency to pay users. Instead, it uses internal reward points called "Sweatcoins." Users earn one Sweatcoin for walking 1000 steps. Upon its release, Sweatcoin can purchase a variety of products. For example, it included Amazon or PayPal vouchers.
In Apr. 2022, Sweatcoin announced that it would release a new token called SWEAT. It allows users to mint currency. But, more on that later.
How does the move-to-earn model work
The move-to-earn cryptosystem is not necessarily new. For example, back in 2016 Sweatcoin began. The rise of the model coincided with the growth of NFT projects. In 2021, more and more such projects attracted numerous users and courted mainstream attention. Move-to-earn companies looked to capitalize on the trend and offer a model where users could join the crypto world without initial investments. It is, essentially, an attempt to gamify fitness.
Apps labeled as move-to-earn allow users to make passive income by engaging in regular physical activities. This type of gamification works in the same way as play-to-earn, where players have complete control of their in-game assets that can be converted to crypto or fiat currency according to their terms. There are a number of M2E projects worth considering.
Web3's lifestyle app, STEPN, is one of them. It helped popularize the term "move-to earn." Numerous other apps also have adopted it as a reward system for users who do physical activity. Although the method these apps use to generate rewards may vary from platform to platform. Fitness-related tasks provide token rewards. These include running, walking, or swimming.
For example, STEPN, requires that users purchase NFTs of sneakers. The app functions on the Solana blockchain. Each type of NFT offers different rewards and a different set of challenges. These NFTs have different levels of rarity. They offer a higher or lower degree of quality. Furthermore, they may require repair, just like real sneakers.
Projects like Dotmoovs (MOOV) and Genopets (GENE) make use of a similar system. The overarching theme is that of rewarding physical activity with crypto. Each project, however, including Sweatcoin, embraces a different economic model.
What is Sweatcoin?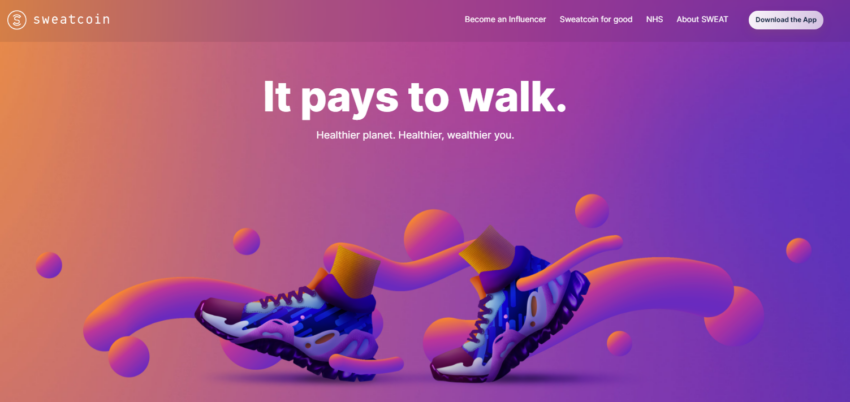 Sweatcoin is a U.K.-based company. Their app tracks your steps and rewards you with Sweatcoins. The app claims that users are 20% more active after just six months of using it. It is a method to incentivize physical movement and a novel model for running a crypto company.
Once you have enough coins, you can trade them. They can buy goods, and services on the Sweatcoin website. Or, you can donate them to charities like Women for Water or The UN Refugee Agency. Furthermore, Sweatcoin plans to introduce its native currency, SWEAT. The platform's 63 million users will receive this.
Every step you take earns you a fraction of a Sweatcoin. To earn one Sweatcoin, it takes 1,000 steps. You could earn as many as ten Sweatcoin per day if you are a very active person. Regular users also receive bonuses.
The platform has a wide array of features. There is an auction section and a marketplace. You can also donate your Sweatcoins to a pre-determined list of charities. According to official sources, you can also exchange your Sweatcoin for bitcoin. The transaction is, however, not done directly through the website at the moment.
Users can also connect with friends and follow other users. The standard version of the app is free. However, the premium version is available for $4.99 monthly. What does this offer you? You can earn twice as much Sweatcoin per mile and have access to premium features. It is up to each user, however, to weigh out the benefits of choosing between the free and premium versions.
History of Sweatcoin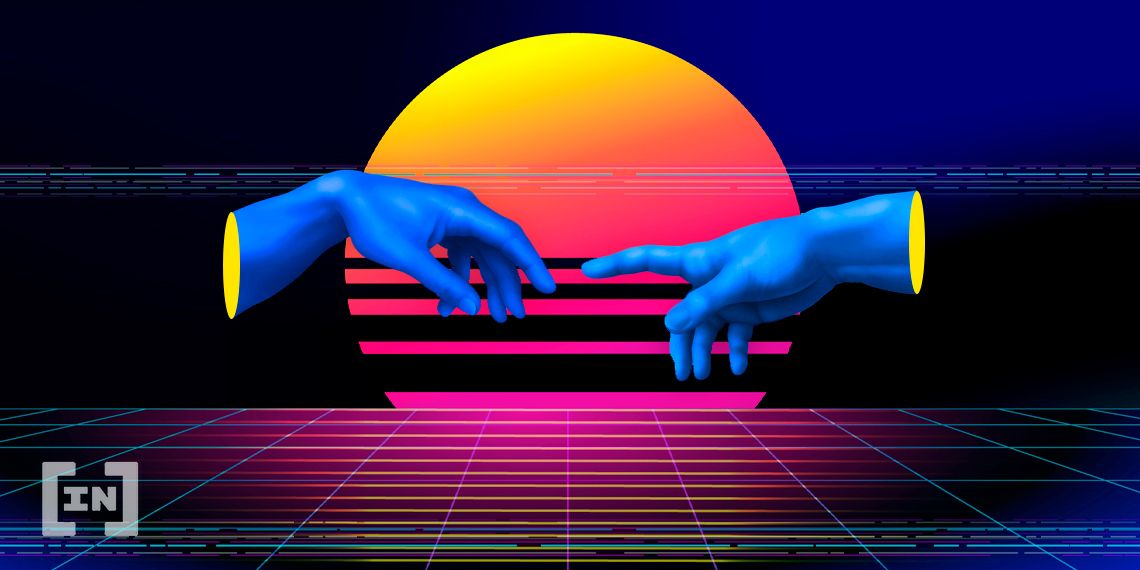 Oleg Fomenko and Anton Derlyatka founded Sweatcoin in 2016. Their goal was to use modern technology to encourage people to become healthier. Derlyatka has talked about how the two developers felt that modern tech was being misused. Instead of instant gratification, their app would reward hard, healthy work.
Sweatcoin grew quickly. In its first two years, 10 million people signed up. Developers claim that there will be over six times more users in 2022. The rewards motivate many of the users. Ideally, hard physical work could eventually earn a user a new phone or laptop. The app does, still, require a lot of discipline and diligent work.
Sweatcoin currently offers products for free from 300 brands. All of these companies hope to bring their goods to the right consumers. Sweatcoin asks brands to pay a fee for each user who purchases a product through its app. This helps increase the company's own revenue.
Sweatcoin also works to ensure that its model is fair. The app tracks movement through a step sensor to stop cheating. The phone's location and data are then fed into an algorithm. This should remove any false data.
Sweatcoin's crypto ambitions
The company initially focused on its mobile health app. However, its founders believe that its future lies in cryptocurrency. Recent developments support this. The news that they would release its native token, SWEAT, has created plenty of excitement. More than 150,000 new users joined the platform on the eve of the announcement.
Developers state that SWEAT will reward the platform's users. They will receive a one-time chance to mint SWEAT. The value will coincide with the amount of Sweatcoin featured in their account. The cryptocurrency will be harder to mint over time. This is part of the company's plan to truly develop into a global crypto-company.
How does Sweatcoin work?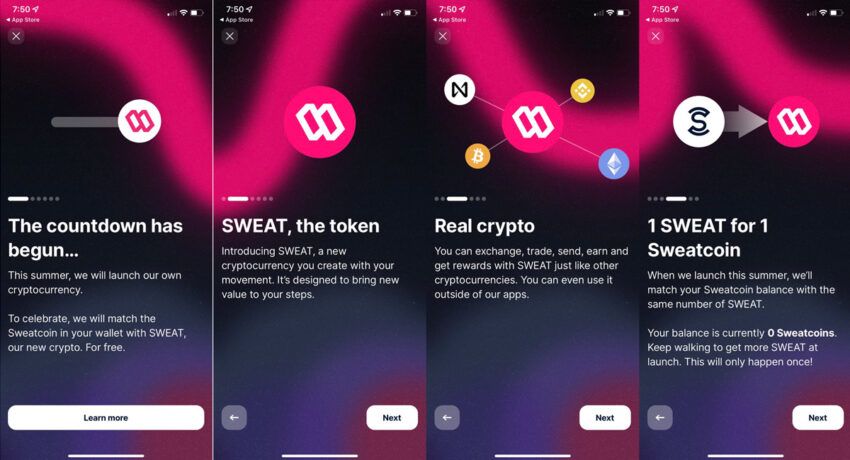 Sweatcoin features a smartphone app that is free to install. It is available for Android, Windows, and iOS. Like any other track-stepping app, the software tracks how many steps you take each day. The more you exercise, the more you earn on the platform.
Sweatcoin can connect to your Google Fit, Apple Fit, or other default fitness apps so that it can track your daily steps. It can be used while running or walking outside. It initially did not track steps taken indoors. What is clear though is that Sweatcoin actively discourages cheating.
The app will pay 0.95 Sweatcoin per 1,000 steps. Users can then trade these coins for workout gear, gift cards, and other products. Users of the free version of the app can earn up to 5 Sweatcoin a day. However, the premium version allows users to earn more. Furthermore, by spending 5 Sweatcoin, users can increase their daily limit to 10.
Does the app's constant monitoring of your steps cause your battery to drain much faster than without it? The app runs in the background and uses little bandwidth and battery. You can leave the app open while you go about your daily activities. Log in every now and again to see how many coins you have earned.
Also, refer friends and family members to the app, and you will get 5 Sweatcoin for each referral. Don't forget to browse the Marketplace every day to find new offers. Remember that these offers may expire quickly, so it is important to keep an eye on the marketplace daily. Overall, the app developers look to create an interactive, rewarding user experience. Their advance into crypto takes advantage of Sweatcoin's large existing database of users.
How do you earn Sweatcoin?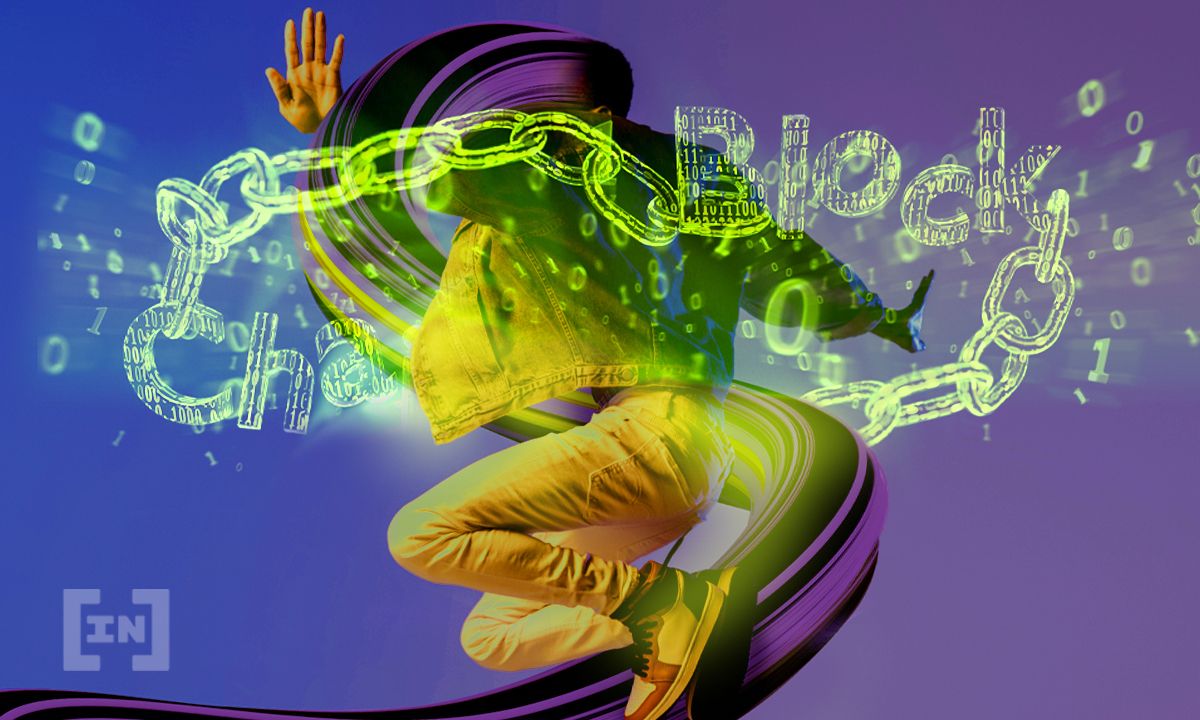 As we mentioned, Sweatcoin aims to reward your physical activity while remaining as unintrusive as possible. The app will open in the background. It will track your movements throughout the day and reward you with 1 Sweatcoin per 1,000 steps taken outside. To prevent misuse, indoor steps technically do not count. Instead, Sweatcoin encourages outdoor activity.
You can race against other Sweatcoin users to earn bonus coins. Simply tap the Challenge icon. There are other bonuses as well. Refer friends to earn more coins, or become an influencer for Sweatcoin.
You can redeem coins that you have collected for various product offers. You can exchange these offers for a number of items: digital watches, online memberships, food, drinks, clothes, shoes, running gear, music/software, digital services, and many more.
Sweatcoin can be used for auctions to buy large items such as smartwatches and gift cards that are worth hundreds of dollars. It functions just like a traditional auction. You can bid using your Sweatcoin. If you lose, you get your Sweatcoin back. These big prizes often have high-bid prices. Before you enter, make sure that you have enough Sweatcoin in your wallet.
You can also directly purchase buy products using your Sweatcoin. To earn 1 Sweatcoin, you must walk 1,000 steps. You will need to walk a lot to earn one Amazon gift voucher. Other products, including subscription discounts and free beauty products, are cheaper. However, the various bonuses and promotions increase your chances. For example, premium users of the app can collect more for their daily steps.
The Sweat economy
Sweatcoin has unofficially dubbed its ecosystem as "The Sweat Economy". It plans to be a place for both crypto experts and novices. Its goal to fully embrace crypto, however, is clear. There are several reasons why this statement holds weight.
The Sweat Economy includes over 63 million users at the moment. It predicts a rise to 70 million by the end of this summer. It is then that Sweatcoin plans to introduce its native token.
In the last quarter of 2021 alone, on the app's marketplace, there was a lot of activity. We are talking about goods and services worth $60 million. It's no wonder that a lot of companies want to be associated with Sweatcoin.
Besides this, its mission is working. Sweatcoin estimates that users are 20% more active as a result of the app.
The Sweat Economy plans to develop and diversify the app. In the future, the application will reward all types of movements. Users will be co-owners of the company. It will introduce more marketplaces. All Movement Validators will be able to mint the app's token.
Sweatcoin's native token will power the economy. SWEAT is the name of the token. It will work on the NEAR Protocol. There are several ways to earn it:
Users can mint SWEAT. Essentially, the token acts as a new reward system for physical movement
Movement Validators can earn SWEAT from any location
Brands will use SWEAT for business purposes
Sweatcoin promises a decentralized economy. SWEAT holders will vote on important matters. This will determine the rules that govern the ecosystem. In other words, Sweatcoin is developing into becoming a decentralized, crypto-based company.
What is SWEAT token?
In Apr. 2022, Sweatcoin announced plans to further develop itself into a truly decentralized crypto platform. At the heart of its economy stands SWEAT. The native token of the platform will work as a reward similar to Sweatcoins. Existing users will get the opportunity to mint SWEAT at a special discount. The token will likely be launched this summer.
Therefore, through physical activity, you can earn SWEAT cryptocurrency. SWEAT uses NEAR Protocol. This is a low-cost, fast, and environmentally friendly blockchain. SWEAT's value will depend on the movement value. This makes it unique. The Sweatcoin App currently verifies steps as a Movement Validator.
The company will eventually decentralize movement verification to allow other apps and wearables to verify movement forms. This will open the door to earning SWEAT for activities such as swimming, biking, hiking, and gym work. More activity will earn you more SWEAT tokens.
The company claims that this will be the largest ever crypto giveaway. More than 63 million users have collectively walked more than 20 trillion steps. All of them will be able to mint SWEAT for a discounted price. The difficulty of minting the token increases over time.
Tokenomics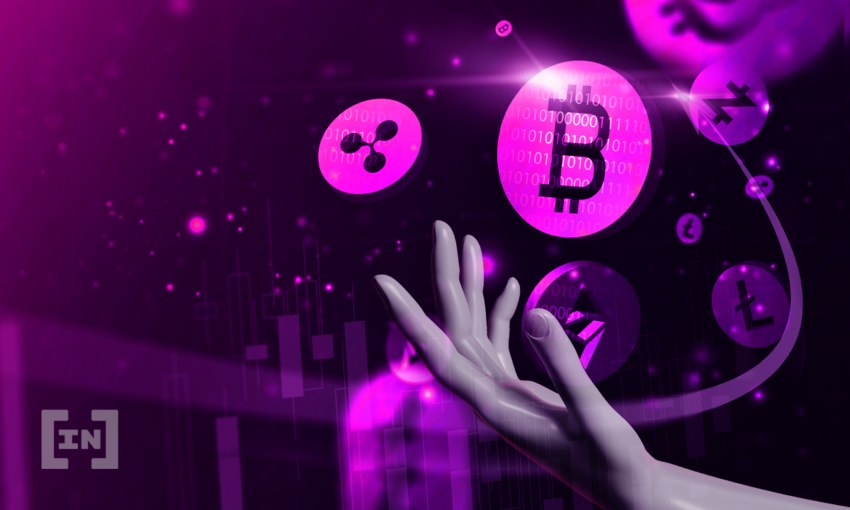 Sweatcoin and the Sweat Foundation Ltd. will collaborate to launch SWEAT. The native token release will happen this summer. The token rewards Sweatcoin users. This offer is a one-time deal. It rewards Sweatcoin users by matching the number of Sweatcoins in their wallets with an equal amount of SWEAT.
The Token Generation Event is the name of this promotion. It will be a simple and straightforward process. For instance, a Sweatcoin user that has signed up with 1,000 Sweatcoins at launch would receive 1,000 SWEAT from the Foundation. They will also keep their original Sweatcoins. This is a great opportunity for both existing and new Sweatcoin users to get as many Sweatcoins as possible and to take advantage of this unique crypto giveaway opportunity.
There are a few elements of SWEAT tokenomics that are worth mentioning:
SWEAT will launch on NEAR — it will then be compatible with ERC-20, NEP-141, and NEAR-141 after TGE
Verified movements exclusive count towards earning SWEAT
Only the first 5,000 steps of a user will generate SWEAT after TGE
The SWEAT DAO will create a decentralized ecosystem. Users contribute to Sweatcoin's development.
The Sweat Wallet App will help users manage their coins
How to use the Sweatcoin app
Using the Sweatcoin app to earn money is effortless. The app's design should make it simple to use for both experienced crypto users and novices. The application should not dry out your battery, or your data use, playing instead in the background. Here are the basic steps to getting started.
Sign up for Sweatcoin
It is easy to register your Sweatcoin account. Simply visit the Sweatcoin website or download the app to your Android or iPhone smartphone.
The app guides you through the initial signup process. Sweatcoin will need your first name, email address, and cell number to send you a four-digit code. This code will allow Sweatcoin to verify that the device you are using to walk is working.
Sweatcoin will require an accurate GPS signal and an internet connection. As a welcome gift, Sweatcoin new users receive 0.95 SWC for signing up. This is equivalent to approximately 1,000 steps. You can check your balance at any time and use your funds to swap coins for available products.
Walk-to-earn
For every 1,000 steps that you walk, you earn 0.95 SWC. An average should walk at least 10,000 steps each day. Sweatcoins can be a great incentive to get into shape.
Using the free version of the app, you will earn approximately 5–6 SWC per day. The conversion rate of step-to-Sweatcoin is 65%. This means that for every 1000 steps, you will earn SWCs for around 650 of those.
Newer phone models are able to add both your indoor and outdoor steps to your tally. Initially, the app only calculated outdoor steps to avoid cheating. Make sure that your GPS signal is running at full capacity. In this way, you will make sure you always have your steps counted.
Bonuses and promotions also help you earn Sweatcoin. Watch out for periodic bonuses, refer your friends, or turn on the app's periodic multipliers to receive more rewards.
Earn Sweatcoin and SWEAT
Sweatcoin runs in the background of your smartphone and pays you in SWCs. This much is simple. But, how do you use your coins?
The free app tracks your steps and provides SWCs until you have accumulated 10,000 steps. After you've completed the task, the algorithm will convert your steps into coins. The premium version of the app allows you to earn more on a daily basis.
Various products and services are available with Sweatcoin. Simply check the app's marketplace for available offers. You will find anything from luxury items to Netflix subscriptions or Amazon gift cards. The rising success of the app translated into more brands associating themselves with Sweatcoin.
Will crypto-users continue to embrace Sweatcoin?
Sweatcoin embarks on the second part of its crypto journey with confidence. It has, after all, earned itself millions of users. Furthermore, it has had time to develop its economic model. Not least of all, move-to-earn platforms are gaining more and more notoriety.
It's also good for you! Sweatcoin rewards walking. You will reap the health benefits of regular exercise. It also helps improve your morale. This is especially true during a time when remote work has become the norm.
Sweatcoin's years of development and its vision of integrating crypto has the potential to lead to a highly successful project in the years ahead.
Frequently asked questions
Just how many Sweatcoins is 1000 steps?
How many Sweatcoins is a dollar?
How many steps is 20,000 Sweatcoins?
Can you get money from Sweatcoin?
How do you convert Sweatcoin to cash?
Disclaimer
In line with the Trust Project guidelines, the educational content on this website is offered in good faith and for general information purposes only. BeInCrypto prioritizes providing high-quality information, taking the time to research and create informative content for readers. While partners may reward the company with commissions for placements in articles, these commissions do not influence the unbiased, honest, and helpful content creation process. Any action taken by the reader based on this information is strictly at their own risk.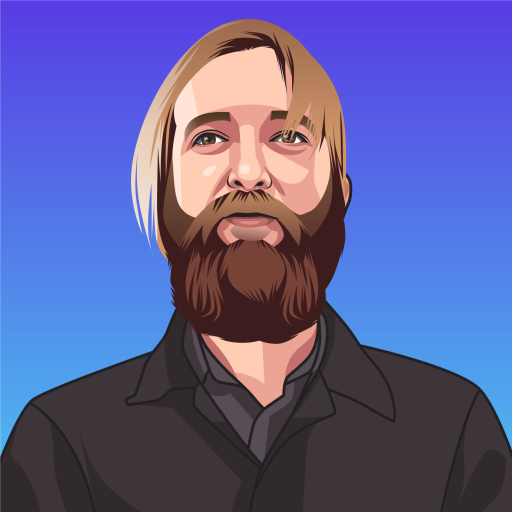 Eduard Banulescu is a writer and musician originally from Bucharest, Romania who is currently active on a number of various projects. Eduard's been working in an official...
Eduard Banulescu is a writer and musician originally from Bucharest, Romania who is currently active on a number of various projects. Eduard's been working in an official...
READ FULL BIO
Sponsored Sponsored