The Shiba Inu burn rate is the rate at which the total supply of SHIB tokens is reduced. But how do you burn digital currency? The more you learn about crypto, the more you will realize how simple things actually are — and how we use a lot of jargon to explain multiple concepts. Here's everything you need to know about Shiba Inu and coin burning.
3 Best Crypto Exchanges to Buy Meme coins with lowest fees
Secure exchange with high deposit & withdrawal limits
Tradig fees starting from 0%

Explore Kraken
on Kraken's official website
Top pick
Instant Crypto swaps with 0,25% fixed fee
Easy signup with no KYC

Explore Changelly
on Changelly's official website
Trustworthy exchange with complete crypto ecosystem
Get up to $600 welcome bonus

Explore Binance
on Binance's official website
What is a token burn?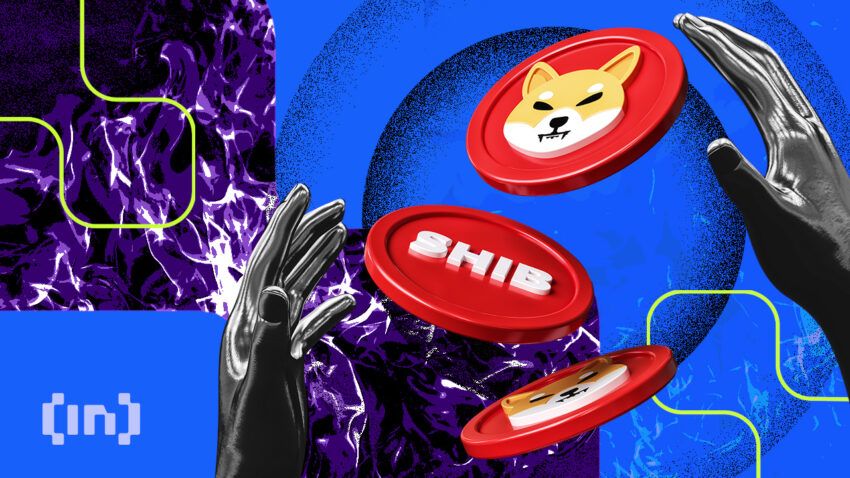 Simply put, you burn a coin or token when you remove it from circulation permanently. This is done by sending coins or tokens to an address that can receive but can not send crypto. This is not to be confused with a dead wallet. Dead wallets are inactive for multiple years and do not send or receive transactions.
Instead, you would send a token to a null address if you want to burn it. A null address is made specifically to receive tokens that are being removed from circulation.
For example, a popular burn address on Ethereum and EVM-compatible chains (e.g., Arbitrum, Polygon, BSC, etc.) is 0x000000000000000000000000000000000000dEaD.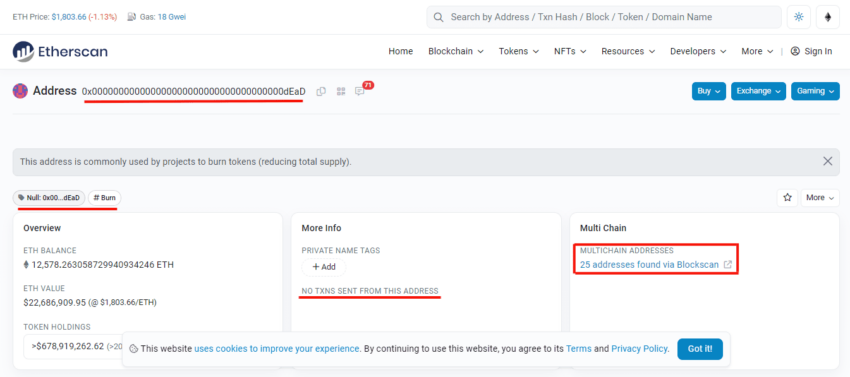 You will notice that the last four letters of the ciphertext end with "dEaD." This is not a coincidence. The aforementioned null address is also a vanity address, which means that the creator specifically chose those parameters. Nevertheless, it is an homage to the fact that it is a burn address.
You use multiple addresses to burn tokens. If you send cryptocurrency to incompatible addresses, you permanently remove them from circulation.
Why are tokens burned?
Why would anyone burn cryptocurrency? While, on the surface, it might sound counterproductive, there are many reasons why you would design a protocol to burn tokens or coins.
Sybil protection
Some blockchains use coin burning as a way to choose block producers. Similar to how proof-of-work or proof-of-stake functions, proof-of-burn decides who is allowed to update the blockchain and receives block rewards.
Rebase tokens
Some tokens rebase or adjust their circulating supply through coin burning. You will most often encounter algorithmic stablecoins using this mechanism.
Protocols may inflate or deflate their supply to control supply and demand and ultimately determine the price.
Stablecoins
Stablecoins like USDT, USDC, or BUSD burn coins to redeem dollars for customers.
If you give a dollar to a stablecoin issuer (e.g., Tether or Circle), they will give you their stablecoin in return. If you want to retrieve your dollar, you must return the stablecoin.
Once the stablecoin is received, it is burnt. This is to keep every stablecoin in circulation backed 1:1.
Wrapped tokens
In the same way that you hand over a dollar to receive a stablecoin, you hand over a crypto to receive another crypto: on another blockchain, on a decentralized application, or as an IOU for your staked crypto or LP rewards.
This is called a wrapped token. When you return this token to receive your crypto or rewards, it is burned or "unwrapped."
Increase value
Lastly, some tokens or coins will burn a portion of their total supply to increase the value of the remaining supply. This is based on supply and demand.
When the supply of a good or service decreases, the demand increases, increasing the price people are willing to pay for it.
Exploring Shiba Inu's tokenomics
The Shiba Inu ecosystem consists of three ERC-20 tokens: SHIB, BONE, and LEASH. LEASH was initially a rebase token tied to the price of dogecoin. It has since turned off its rebase function and holds a max supply of 107,646. BONE is a governance token that allows the community to vote on proposals.
SHIB is a meme coin. One feature that is common to these types of coins is a hyper-inflated total supply. Most meme coins have a total supply in the billions or trillions. As a result, they tend to trade for less than a dollar or fractions of a cent. Shiba Inu's initial total supply at launch was one quadrillion SHIB tokens.
Why does Shiba Inu have token burning?
Shiba Inu was created in August 2020 by Ryoshi (a pseudonym) and others. Its first major milestone occurred in May of the following year when its founder(s) sent half of the supply to Ethereum co-founder Vitalik Buterin. Vitalik burned 90% of his SHIB holdings, accounting for more than 40% of the total supply (approximately 410 trillion coins).
Shiba Inu prices increased by nearly 40% after Vitalik burned the SHIB tokens. Eventually, the Shib army decided to burn tokens to reach a price of $0.01. This was to return value to loyal token holders. The problem here is that the total supply is too large, with too many tokens chasing too few dollars.
You would have to burn roughly 95% of SHIB's initial total supply to achieve this goal if SHIB had bitcoin's market cap. Even so, this would still leave a remaining supply of 55 trillion SHIB.
Shiba Inu token burn mechanism
Unlike many protocols, there is no enshrined or formal mechanism for burning SHIB tokens. The Shiba Inu burn rate is wholly community driven. As such, there are many creative ways for hodlers to burn tokens — even without sacrificing their own. Some of these include:
Music
Games
Merchandising
Advertising
YouTube
Typically participate in a service, such as streaming music or using a search engine. The one who provides the service may gain ad revenue and burn SHIB as a result. Accordingly, you can play games, listen to music, watch YouTube, or purchase merchandise to initiate SHIB token burning.
The Shiba Inu burning portal and how it works
ShibBurn, the burning portal, rewards users with a different token in exchange for burning SHIB coins. It was created in cooperation with Ryoshi. Since then, the Shib development team has cut ties with Ryoshi, taken over the portal, and integrated it into ShibSwap.
Holders burned 20 billion Shiba Inu on the portal within five days of its launch. The burning portal allows holders to send their SHIB tokens to a specific burn address.
ShibBurn was inspired by Ethereum creator Vitalik Buterin's May 2021 $6.7 billion SHIB token burn. There are three addresses for burning on the portal. One is the same address Vitalik used to burn his SHIB holdings, another is the same one that is used for ShibaSwap listings. The last is the Ethereum genesis address, dubbed the "black hole" address.
Shiba Inu burn rate and coin burn schedule
There is no formal schedule for burning SHIB. However, the Shib community has remained consistent, averaging about 21 burns a day, at slightly over a quarter million tokens, as of March 2023. This contributes to the Shib community's reputation of having a strong following.
What's the benefit of burning Shiba Inu?
You may ask yourself, why should you burn your tokens instead of waiting for everyone else to do it? This would leave you with a more valuable holding once the supply is reduced. Consider that many other people have the same idea. If everyone is hodling, no one is burning, which means the goal of $0.01 SHIB is further away.
The more everyone burns, the faster everyone reaches the goal. In addition, you can receive passive income from burning through the Shiba Inu burning portal. So, you don't have to wait for some far-off date to reap the benefits of burning your tokens. There are many opportunities in burning SHIB, as many businesses and individuals are earning revenue around burning tokens.
Does burning Shiba Inu work?
Depending some people estimate that it could take about 24 to 7,000 years for SHIB to reach $1. That's a rather long time to wait! SHIB can pump without significant stimuli to increase the Shiba Inu burn rate.
Believing that burning a few thousand dollars worth of SHIB can impact a multi-billion dollar market cap is relatively optimistic. Nevertheless, this did not stop the price from surging after Vitalik wiped out nearly half the supply. This proves that the economic theory of supply and demand has merit.
Frequently asked questions
How many Shiba Inu are they burning?
How many shiba coins are burned daily?
Can Shiba Inu burn enough coins?
Can Shiba Inu reach 1 cent with coin burn?
How much Shiba Inu will be burned in 2023?
Is shiba inu burning coins daily?
How much SHIB needs to be burned?
Disclaimer
In line with the Trust Project guidelines, the educational content on this website is offered in good faith and for general information purposes only. BeInCrypto prioritizes providing high-quality information, taking the time to research and create informative content for readers. While partners may reward the company with commissions for placements in articles, these commissions do not influence the unbiased, honest, and helpful content creation process. Any action taken by the reader based on this information is strictly at their own risk.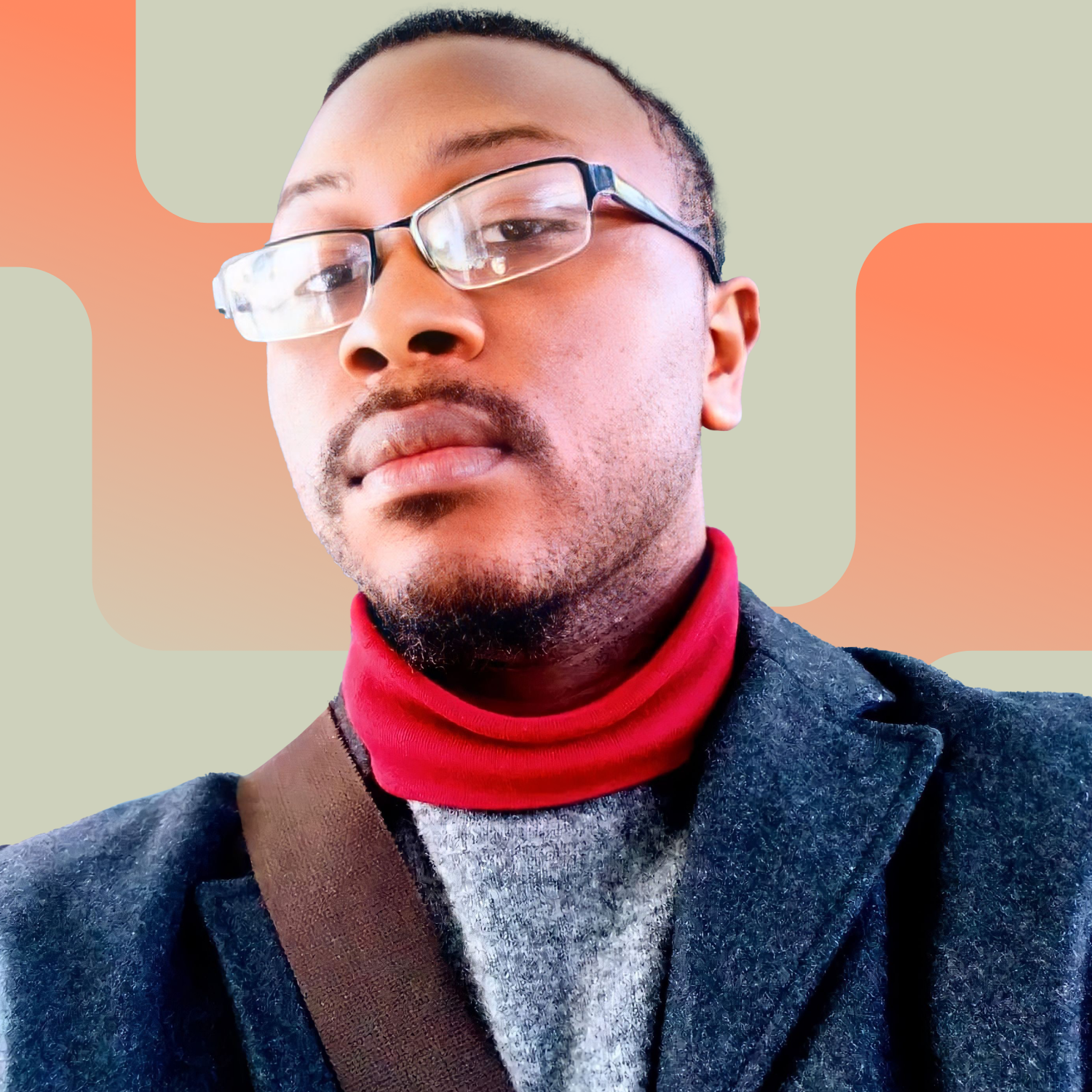 Ryan Glenn is a journalist, writer, and author. Ryan is motivated to educate as many people as possible on the benefits of web3 and cryptocurrency. He has authored "The Best Book...
Ryan Glenn is a journalist, writer, and author. Ryan is motivated to educate as many people as possible on the benefits of web3 and cryptocurrency. He has authored "The Best Book...
READ FULL BIO
Sponsored Sponsored