When first-generation cryptocurrencies like bitcoin and ethereum began making waves, interest in crypto mining boomed. However, it wasn't long before the drawbacks of mining including expensive hardware components and power usage hinged many investors' efforts. In an attempt to simplify the way we mine crypto, Pi Network introduced a novel approach.
By simply installing an app on your phone and pressing a button, mining is now accessible to anyone. Though, this didn't come without controversy. Nowadays, just the mention of Pi Network spurs up concerns regarding its legitimacy. Learn all about Pi Network, how to mine pi cryptocurrency, and the latest scam theories in this ultimate guide below.
Want to discuss Pi Network with like-minded people? Join BeInCrypto Trading Community on Telegram: discuss, share your experience and read all the hottest news on Pi Network. Join now
What is Pi Network?
The Pi Network is a recent cryptocurrency project that aims to provide ease of access to crypto mining using a digital mining app. The network integrates an MLM (multi-level marketing) scheme for its users, rewarding miners with pi coin for inviting others to join. The goal is to fix the centralization of first-generation currencies like bitcoin — which have given large mining pools more control — by allowing anyone to mine at no cost.
By using just a mobile app and a referral code, you can receive digital currency in the form of pi coins which can be saved until the crypto is listed on exchanges. That said, pi coin currently has no value.
How did Pi Network begin?
Development of the Pi project began as early as 2018 when a couple of Stanford University researchers decided to revolutionize crypto mining. The goal was to provide equal opportunities to everyone who wishes to mine crypto without expensive equipment and high fees. The Pi Network has expressed concerns regarding the difficulties in mining, and they believe they have the perfect solution.
After the release of the Pi Network's whitepaper, the project successfully launched its app on international Pi day (Mar. 14, 2019). By June 2019, the network had reached 100,000 active users followed by a dramatic increase of more than 3.5 million during its second phase. In March 2022, the Pi Network claimed that its user base had reached 33 million users.
Pi Network's core team includes two Stanford University researchers who founded the project in 2018. Head of Technology Dr. Nicolas Kokkalis is the instructor for Stanford's first decentralized application class. During Kokkalis' Ph.D. work, he created the framework for writing smart contracts before blockchain technology even existed. Alongside him, the head of product Dr. Chengdiao Fan holds a Ph.D. in computational anthropology with a focus on human-computer interaction.
Roadmap
According to the official Pi Network white paper, the project's roadmap is divided into three distinct phases.
Phase 1 – Design, Distribution, Trust Graph Bootstrap: Improvements in user experience and behavior are highlighted during this phase. Once the live net is launched, coin minting to users will be migrated.
Phase 2 – Testnet: The node software will be deployed on a testnet before launching the mainnet and use the same exact trust graph but on a testing pi coin. The testnet will run parallel to the pi emulator in the first phase.
Phase 3 – Mainnet: Once the mainnet goes live, only validated accounts belonging to real individuals will be honored. The emulator and faucet of phase one will then be shut down and the system would run on its own thereafter.
How does Pi Network work?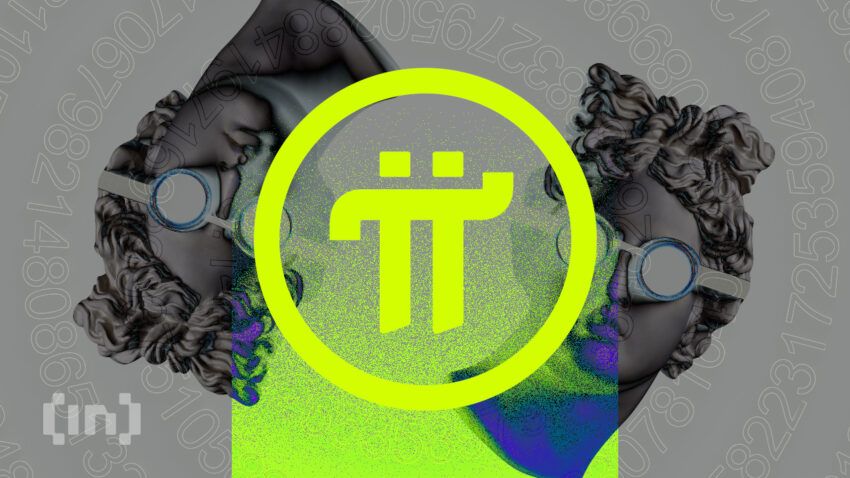 Users who wish to join the network and mine pi must download the Pi Network's mobile app available on both Android and iOS. With an easy and user-friendly interface, all you need to do is register with your phone number, Apple ID, or Facebook and provide the referral code. The success of the network is dependent upon its expansion. Therefore, membership is via invitation. If a user doesn't successfully refer another person, the mining sessions don't achieve completion.
You can still mine without a referral, but the rewards will be significantly less. Mining on the network is done by simply pressing a button daily as the rewards replenish every 24 hours. Due to Pi's regular halving —- an event in which the number of coins mined is reduced to half —- the network attracts more users due to its scarcity. In addition, the network remains secure by Pi's "security circle" whereby groups of 3–5 users vouch for one another's credibility through trust graphs.
Membership tier
Participants can move up in rank as they invite more users onto the network through their referrals. For example, the first level is Pioneer which is rewarded according to the mining rate at the time of joining. As you move up through the three membership levels, the hourly pi coin rewards increase. After five or more trusted referrals, you get promoted to the Contributor level. And after 23 referrals, you become an Ambassador. In addition to the membership tier, one can move up to the Node level if they run the Pi node software on their computer.
Consensus algorithm
The network is governed by the Stellar Consensus Protocol. This consensus algorithm is built on the Stellar blockchain. This protocol was specifically chosen to aid in the user-friendly mobile mining experience by enabling users to incentivize their activities on the network by earning rewards. The mechanism it uses is the novel Federated Byzantine Agreement (FBA) which allows anyone to join the network and become a validator instead of a fixed group.
What makes Pi Network unique?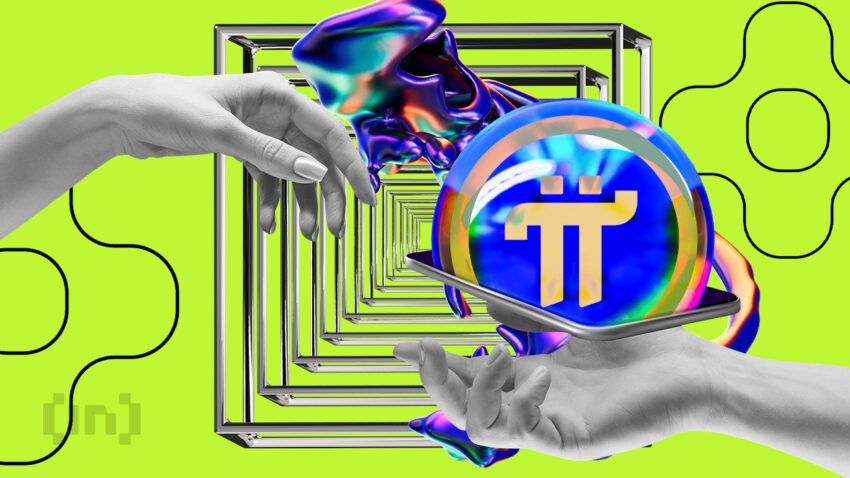 Mining cryptocurrency certainly isn't a new concept. However, many mining protocols require miners to invest in expensive hardware or use up considerable electricity. Pi Network is unique in that no hardware is needed. In fact, you don't need to invest any money at all. Some of the features that set the Pi Network apart from others include:
Stellar consensus protocol
Created by a chief scientist at Stellar Development Foundation David Maziéres who developed the Stellar blockchain, this protocol uses a real voting system. In this case, the protocol enables an open membership network and allows fast and efficient messaging between nodes.
In the Beta stage, the mobile app simulates mining as users take part in block validation. As mentioned before, through its Federated Byzantine Agreement, each validator on the network decides which other validators they trust instead of being chosen by a central authority. On the Pi Network, the list of trusted validators is referred to as the quorum slice.
Mobile mining
Normally, when mining crypto, investors need to purchase a piece of equipment that can run up to thousands of dollars. But with Pi, mining is done via a phone app which is free to register and use. Moreover, very little data usage and battery are used up during the mining. Instead of investing money upfront, users on the network can earn pi coins by just referring others to the network or running their own node on their computer.
MLM scheme
Traditional mining is done individually, on your own time, and according to the work you put in. However, the success of the Pi Network depends on the number of participants via its multi-level marketing strategy. To mine crypto and gain membership levels, you must invite others to join. For this reason, the project has been branded a pyramid scheme and possibly a scam.
Pi coin (Pi)
Availible on: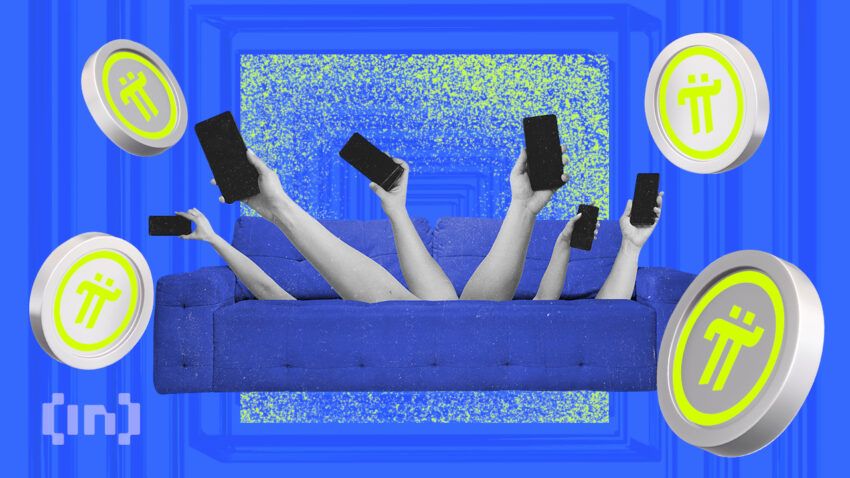 Pi coin is the native cryptocurrency that runs the Pi Network app. The network remains secure due to this coin. However, since the coin has not been listed on any exchanges, it currently holds no real value. Its value is pegged to its scarcity which is achieved through its regular mining reward halving.
Tokenomics and distribution
Since the token has yet to be listed and is governed by referrals, the formula for calculating the token supply and distribution differs.
Total Max Supply: M + R+ D where M represents "mining reward," R represents "referral rewards," and D represents "developer rewards."
Mining Supply: A fixed mining supply is established for every person who joins the network up to the first 100 million participants. Therefore, a fixed amount of pi is pre-minted and is released in time based on the user's engagement.
Referral Supply: Based on fixed referral rewards minted per person and shared with or by referrer and referee.
Developer Supply: Additional pi minted to support development as the network scales.
How does Pi coin work?
Currently, the pi coin cannot be bought or sold since it is not listed on any exchanges. Likewise, the coins cannot be withdrawn or transferred since there is no such thing as a pi wallet yet. Once the mainnet is launched, the app will also serve as a wallet. To earn pi coin, you must download the Pi Network app and start mining with the click of a button.
How to mine Pi cryptocurrency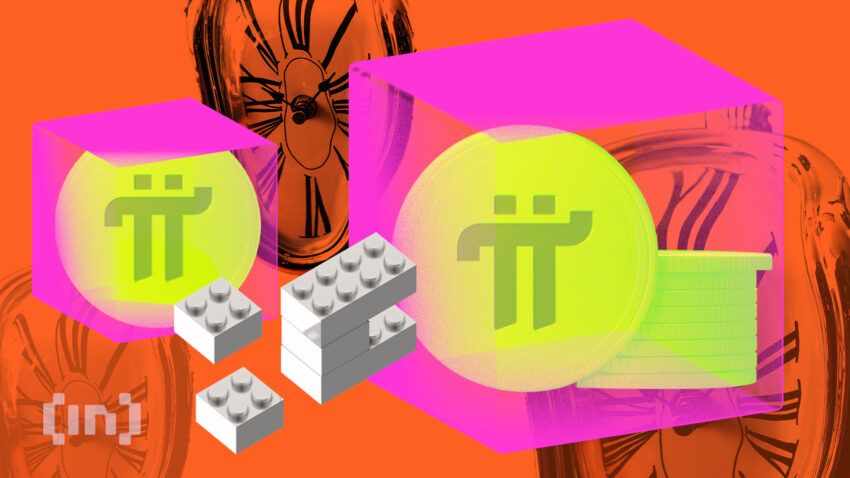 Since pi is not listed on the exchanges yet, there's no way to actually purchase the coin. However, you can mine pi via the Pi Network app which can be downloaded on both iOS or Android devices.
Step 1: Register a free account on the Pi Network app
First, you need to download the app on your mobile device. Just head over to your phone's app store and search for Pi Network. Once downloaded, you will be asked to sign up with Facebook, phone number, or Apple ID. You will then choose a password and fill in your personal details.
Step 2: Submit your invitation code
Users who have been invited to the network by referral will be asked to provide the invitation code. Otherwise, if you join without one, your mining rewards will be minimal. You miss out on the opportunity to mine 25% more of your base mining rate.
Step 3: Start mining
When you get started, you will have the option to explore the menu. To start mining, just click on the button on the top-right side seen in the yellow circle. You will need to click the button every 24 hours to replenish your mining.
Step 4: View your earnings
In addition, you can always refer to the app to view your earnings, mining rate, and all the details of your membership when you click on the mining button again.
Is the Pi Network a scam?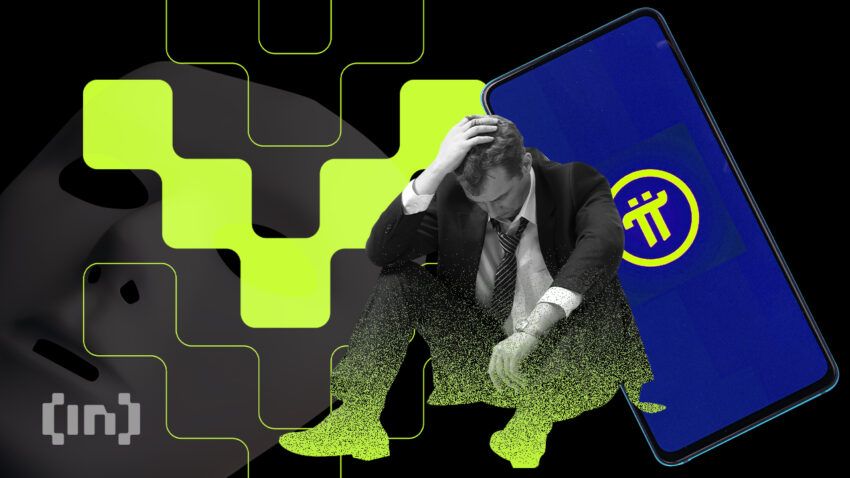 The Pi Network has been labeled a scam or fraud. This is due to the coin not having any value and the long wait time before a mainnet is actually launched. In addition, MLM schemes have been given a bad reputation for allowing people on higher levels to earn more than those at lower levels. Yet, many argue this isn't the case with Pi. The fact that only the developers are making money from the network is also a cause for suspicion.
Why Pi Network might be a scam
Many of the reasons circulating that indicate Pi Network may be a scam include:
Emphasis on the founder's academic credentials for marketing (similar to other scams)
Undetermined mainnet launch date
Why Pi Network might not be a scam
On the other side of the coin, there are others who don't believe the rumors that Pi Network is a scam. Some reasons to consider include:
The project's founders are highly experienced and respectable Standford University researchers
A strong community of backers and users
Community development is underway to create more apps for their platform
Since the coin has no value, there's nothing really to scam
Successful launch of an enclosed mainnet and Pi wallet in 2021
Pi Network adds a new dimension to mining
While many investors shy away from traditional mining due to expensive machines and power usage, Pi Network may have provided a viable solution. Given the controversial nature of the project such as no pi coin value, no mainnet, and no blockchain, the network remains speculative.
However, if the developers of Pi Network manage to reach phase three of their plans, a new dimension of crypto mining would ensue. The innovative concept of mobile mining with no money down would give access to just about anyone. As of now, the only thing to lose is your time.
Frequently asked questions
Is Pi Network still free?
Yes, Pi Network is free to use and free to mine. All you need is an invitation from another user or just start mining for fewer rewards on your own.
What is the current price of Pi coin?
Pi coin currently has no price as it is not yet listed on any crypto exchanges. The listing could happen after a mainnet launch.
Is Pi coin a scam?
Some people say it's a scam because the coin has no value and they have yet to see a mainnet launch. However, those in favor of the project argue that pi coin is legit. Since no money is needed to use the network, there's nothing really to lose.
Is Pi coin real or fake?
The pi coin doesn't actually exist. However, the project, the founders, and the mining rewards on the Pi Network app are real. Whether or not the coins mined will be of value in the future is up to speculation.
What is Pi Network?
Pi network is a relatively new digital currency project that aims to provide a free and efficient means of mining cryptocurrency. The Pi Network app allows users to mine pi coin and rewards are based on referrals.
When will Pi Network reach phase 3?
Currently, there is no date set for phase three of Pi Network's roadmap. This may happen in the future.
Can I buy Pi coin?
No. Pi coin is just available to mine on the Pi Network app and is not yet listed on crypto exchanges.
How many Pi coins are there?
Since pi coins cannot be traded on exchanges, there are no pi coins currently in circulation. Almost 80% of mined coins are locked up which is more than 1 billion, with 200 million more available.
Disclaimer
All the information contained on our website is published in good faith and for general information purposes only. Any action the reader takes upon the information found on our website is strictly at their own risk.
At Learn, our priority is to provide high quality information. We take our time to identify, research and create educative content that is useful to our readers.
To maintain this standard and to continue creating awesome content, our partners might reward us with a commission for placements in our articles. However, these commissions don't affect our processes for creating unbiased, honest and helpful content.