If you're interested in web3 gaming, Treasure Metaverse is an interesting place to start. In this guide, you'll learn what it is, how it works, and how to use its MAGIC token. Where does Treasure Metaverse fit within the ever-evolving play-to-earn (P2E) landscape? What, if anything, makes this ecosystem stand out? Let's investigate.
What is Treasure?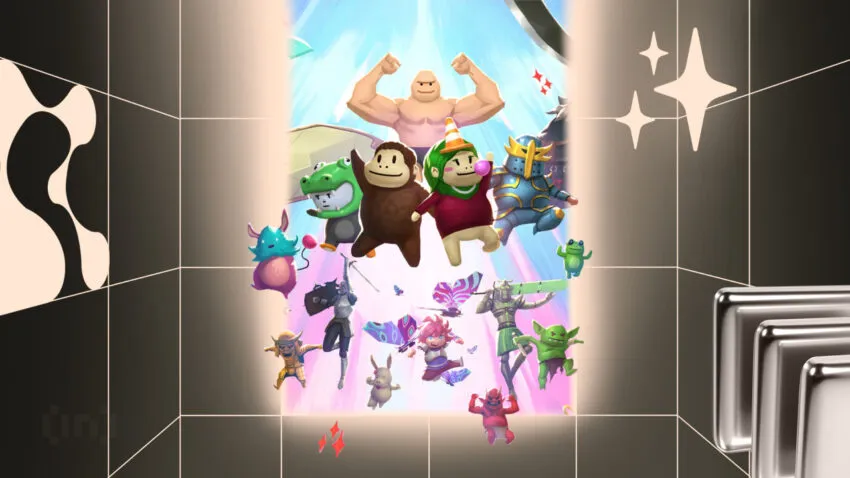 Origin
Treasure is a decentralized gaming platform that hosts a network of interconnected metaverse projects. It's built on Arbitrum, an Ethereum layer-2 scaling solution. The project launched in September 2021 as a Loot derivative where its treasure cards, or treasures, are native to Loot. Loot is a community-owned and decentralized NFT project with a collection of 8,000 NFT bags of adventurer gear. Developers can also build projects on Loot.
Treasures are non-fungible tokens (NFTs) that players use to mine the platform's native token, MAGIC. In the project's early days, people could deposit Loot NFTs and other tokens in Treasure's native DeFi project, Magic Farm, to earn MAGIC tokens. Treasure closed down Magic Farm upon shifting to Arbitrum in October 2021.
Team
Treasure has three co-founders: John Patten, Karel Vuong, and Gaarp. The Treasure decentralized autonomous organization (DAO) supports the three co-founders and the wider team. Team members are picked from the Treasure community, making the project open and community-driven. Moreover, community members can build alongside the team and earn MAGIC tokens in return.
The TreasureDAO is currently made up of more than 1,000 community members that have staked MAGIC tokens. These people govern the project and vote on important decisions. These might be which metaverse projects to onboard and how to distribute MAGIC tokens. A dedicated team of DAO members forms the Treasure Council, which is responsible for executing the project's vision.
Funding
Treasure raised $3.5 million in September 2022 through a token sale at a fully diluted valuation of $80 million. Digital Strategies Guild led the token sale, which also included other participants like Arbitrum, 1kx, ID Theory, Alchemy Ventures, Skycatcher, Neon DAO, IndiGG DAO, and StreamingFast. During the token sale, the project sold 14,964,375 MAGIC tokens. Treasure will lock the tokens for one year.
The TreasureDAO announced a strategic partnership with BattleFly, a play-to-earn web3 game, that same month, from which it purchased 500,000 BattleFly tokens for $1 million.
In December 2021, early-stage investment firm 1kx led a $3 million funding round helping the TreasureDAO scale the project. Merit Circle, Neon DAO, METAT8, AcadArena, Ready Player DAO, and other strategic investors also participated in the round.
Roadmap
In the short time that Treasure has existed, it has achieved several milestones, including building a DAO, moving to Arbitrum, launching its NFT marketplace Trove, integrating Chainlink's price oracles, and rolling out MagicSwap, an automated market maker (AMM) protocol. While the project hasn't published an official roadmap for the entire project yet, the founders envision a future where Treasure builds its own app-specific chain.
Interestingly, Trove has a roadmap of its own. The project plans to make user profiles customizable and the NFT marketplace's user interface more gamified.
How does Treasure work?
The Treasure platform has three main layers: cartridges, the community, and the infrastructure. Here are more details about each layer:
Cartridges
Cartridges are the games and metaverses that Treasure and other projects have built. The central metaverse on this platform is Bridgeworld, Treasure's flagship game, where players can earn MAGIC. To play this game, players must buy legions (NFTs of warriors that are part of the game). Players also use MAGIC and treasures in Bridgeworld. Treasures allow legions to mine MAGIC, while MAGIC enables them to build and search for new items using treasures. These items assist them in their adventures.
The relationship between treasures and MAGIC creates the base layer that permits other projects to build metaverse economies.
Smolverse is another Treasure metaverse project, where participants can collect various non-fungible token (NFT) collections such as smol brains, smol bodies, smol pets, and smol cars. The metaverse is an interactive, walkable world built on Arbitrum where participants can engage in story-based on-chain activities.
Furthermore, Treasure powers over ten gaming projects, including BattleFly, Knights of Ether, The Beacon, LifeVerse, Tales of Elleria, and The Lost Donkeys.
Communities
Each metaverse project built on Treasure has its own small community. These projects are economically linked since they all use MAGIC. Players earn rewards in MAGIC, and every metaverse also has its own token.
Treasure's ecosystem is open, meaning players can seamlessly move between games and use their gaming assets across different metaverses. The ecosystem has over 100,000 community members as of April 2023.
Infrastructure
The Treasure infrastructure comprises the Trove marketplace, MagicSwap, TreasureTags, and Treasure Create. Trove is an NFT marketplace that the project launched on November 13, 2021. The marketplace lists prices in ETH and MAGIC. Players purchase the NFTs needed to play Treasure games on Trove.
The marketplace includes a leaderboard where users can view the top NFT collections by trading volume. Trove charges a platform fee of 2.5%, while collection owners can set creator fees ranging from 0-20%. Players must connect a wallet that supports Aribitrum and Ethereum to use Trove. According to data on Dune Analytics, the 30-day trading volume on Trove (as of early April 2023) was 10.3 ETH.
MagicSwap is a decentralized exchange using the automated market maker (AMM) model, allowing users to trade assets from within the Treasure game economy. For instance, players can convert MAGIC to BattleFly's token, GFLY, on MagicSwap. Moreover, users can provide liquidity on MagicSwap through the available pools in exchange for rewards to facilitate trading. Rewards come from the transaction fees that traders pay to swap tokens.
TreasureTags are free non-transferrable identities for gamers. Players can use a single tag as their identity across the entire Treasure gaming ecosystem. A tag consists of a name and four digits. Treasure limits one tag per wallet. In the future, it will be possible to link tags to avatars and earned badges and modify their appearance. Gamers can claim their tags on Trove.
Treasure Create is a program for participants contributing to the games on Treasure. The program recognizes these creators and rewards them for their contributions. Top creators get perks like in-game items, badges, a creator role on Discord, and access to beta play tests.
What are Treasure NFTs?
Treasure NFTs are the assets that players collect when playing in the different metaverses. These NFTs are unique and have different traits and rarity levels. NFTs in the Treasure ecosystem include legions, treasures, smol bodies, smol brains, smol cars, battleflys, seeds of life, consumables, toadz, and many others.
Consumables are NFTs in Bridgeworld created from treasures to give players utility. On the other hand, the game Tales of Ellaria has relics, heroes, and equipment NFTs. Players collect heroes and train them, preparing them for their adventures. Throughout the game, heroes go on quests and complete tasks to earn relics and equipment.
In the Toadstoolz game, players can buy or mint toadz. They can also collect item NFTs on their adventures. Treasure NFTs are available for purchase on Trove. Users can also sell the NFTs they own on this marketplace. At the time of writing, treasures and smol brains were the top NFTs by 1-day trading volumes per the Trove leaderboard.
What is Magic (MAGIC)?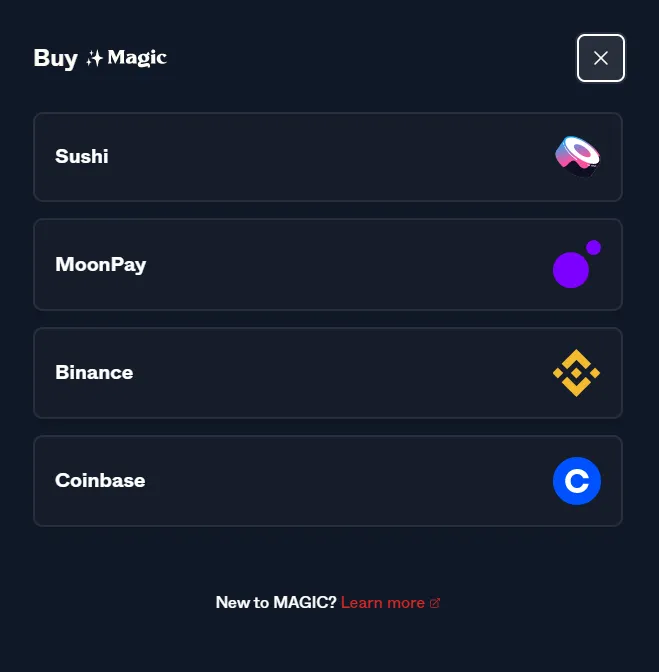 Currently, the MAGIC token is traded on several popular cryptocurrency exchanges such as Binance and Coinbase.
Tokenomics
MAGIC is the native token of Treasure. It's an ERC-20 token designed to be deflationary. The maximum supply of the MAGIC token is 347,714,007. As of this writing, MAGIC's circulating supply is 213,538,759 (61% of the maximum supply).
MAGIC is emitted and harvested in Bridgeworld. Emissions decrease over time through halving events that occur every year.
Treasure distributed 33% of the tokens to the treasure farm, 25% to mining, 17% to staking, 15% to the ecosystem fund, and 10% to the team.
MAGIC token Uses
The MAGIC token acts as a utility token, allowing users to buy NFTs on Trove. Moreover, players utilize MAGIC when participating in the various games built on Treasure and earn rewards in the same token.
MAGIC also serves as a governance token. Users who have locked their MAGIC tokens through staking earn the right to vote for or against improvement proposals.
Staking MAGIC
MAGIC staking occurs in Bridgeworld, where players stake a harvester part in the harvester. Harvesters are ancient creatures in Bridgeworld that find and extract MAGIC. Legions (players) can tame harvesters and divert the MAGIC they extract to themselves.
Players stake a maximum of 500 parts per harvester. Staking one harvester part requires players to deposit 30,000 MAGIC tokens. Players can create harvester parts in the forge or by purchasing them on Trove.
MAGIC wallet
Treasure users can use any of these Ethereum wallets (MetaMask, Rainbow, Coinbase Wallet, and Gnosis Safe) to buy and store MAGIC. Users should ensure they are on the Arbitrum network when buying the MAGIC token. MAGIC powers all the metaverses in the Treasure ecosystem. Therefore, you cannot get started without it.
The pros and cons of the Treasure ecosystem
Pros
The different games in the ecosystem are interoperable, allowing players to move in-game assets across multiple games and metaverses.
Game developers can build games faster using the Treasure infrastructure instead of starting from scratch.
Treasure games are play-to-earn (P2E). This gives gaming more value beyond being an activity to pass time.
Using NFTs in Treasure's games allows players to own in-game items to sell for a potential profit.
Treasure is community-driven.
Cons
You can do many things as a user when using the Treasure platform (a marketplace, a network of games, and an exchange), which could overwhelm beginners.
Beginners may also find staking on Bridgeworld complicated.
Interoperability is key — Treasure delivers this for web3 gaming
Treasure is changing Web3 gaming by enabling interoperability, allowing players to draw more value from their in-game assets across multiple metaverses. The platform is also encouraging the advancement of web3 gaming ecosystems, giving developers the infrastructure to build games faster.
As a gaming project successfully built on a layer-2 network with over 100,000 engaged players, Treasure appears to hold promise. Therefore, it could be an interesting project to watch in the coming years.
Frequently asked questions
What is Magic on Arbitrum?
What is the base currency of the treasure marketplace?
Who is the founder of Magic?
Disclaimer
In line with the Trust Project guidelines, the educational content on this website is offered in good faith and for general information purposes only. BeInCrypto prioritizes providing high-quality information, taking the time to research and create informative content for readers. While partners may reward the company with commissions for placements in articles, these commissions do not influence the unbiased, honest, and helpful content creation process. Any action taken by the reader based on this information is strictly at their own risk.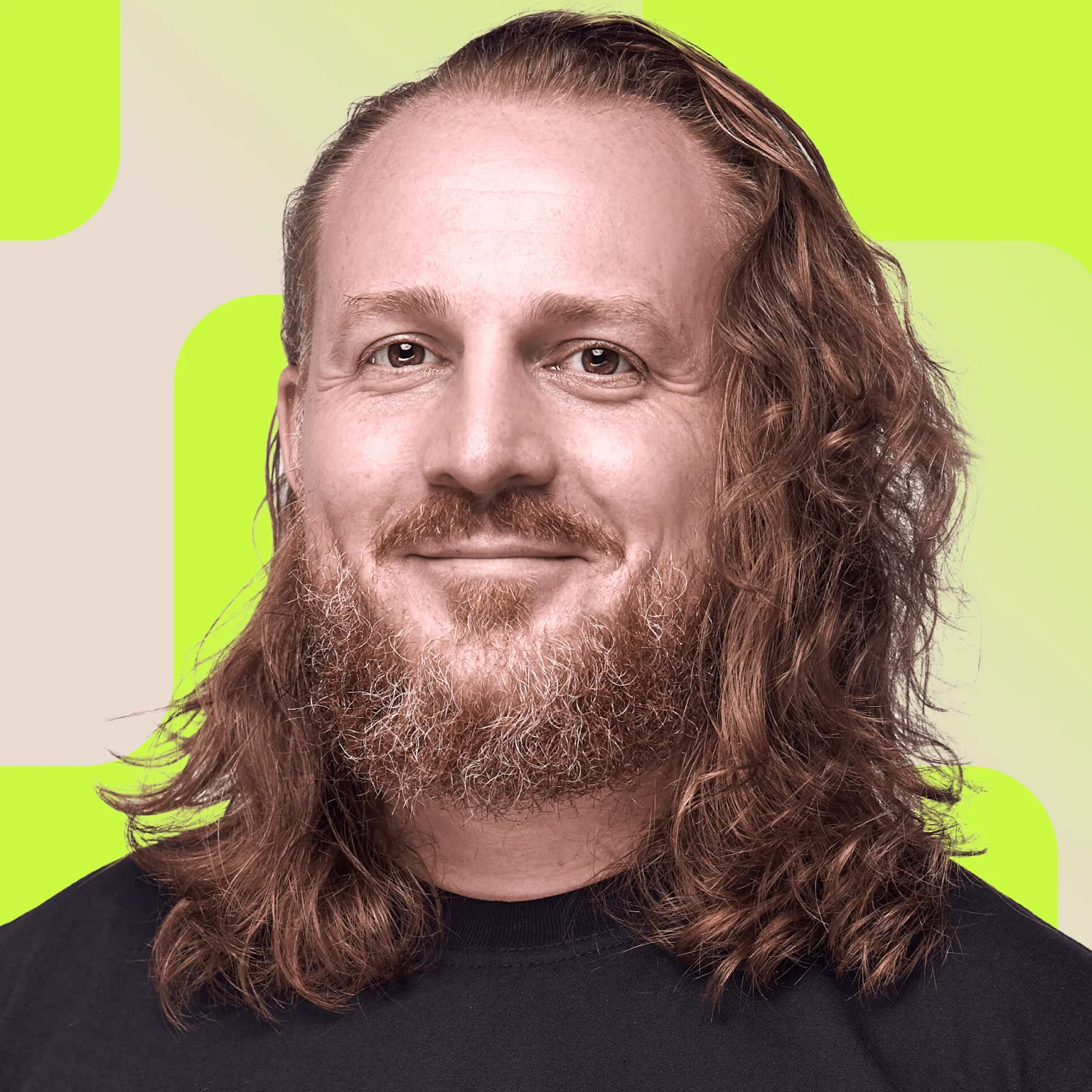 Alex Lielacher is the founder & CEO of Rise Up Media, a content marketing agency that works with bitcoin businesses that are changing the world. He first came across bitcoin...
Alex Lielacher is the founder & CEO of Rise Up Media, a content marketing agency that works with bitcoin businesses that are changing the world. He first came across bitcoin...
READ FULL BIO
Sponsored Sponsored