If you're a digital nomad, a digital nomad visa is an excellent option for traveling and working worldwide. Digital nomads have been around for a long time, but they're making their presence known more and more.
According to Zippia, there were 58 million freelancers in 2021, and independent workers now make up 36% of the U.S. workforce. You have a chance to explore new places and take your career wherever you want, all while earning money in different countries.
Who are digital nomads?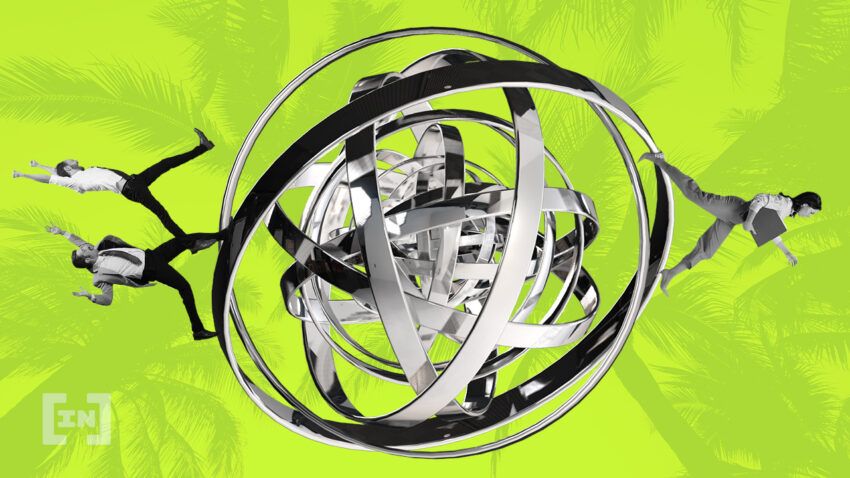 Digital nomads are people who can work remotely and travel at the same time. The term was coined in a book called The Digital Nomad, written in 1997 by Tsugio Makimoto. It has become more popular as more people have embraced freelancing.
There are some differences between digital nomads and remote workers: digital nomads don't necessarily work for themselves. They can work for companies or freelancers anywhere in the world. And unlike remote workers, who spend most of their time at home, digital nomads are often on the move, traveling extensively while they're working.
Many digital nomads work in an environment that supports their lifestyle, such as coworking spaces or co-living communities. These are places where people can meet up with others who share similar interests and work together.
What is a digital nomad visa?
A digital nomad visa is a special residence permit that allows you to work remotely in a country for an extended period. The best part about it is that it doesn't require you to have an employer or company sponsoring your visa application.
A digital nomad visa allows you to live and stay in a foreign country. It enables you to stay without having any ties with the country, besides legally staying there under its rules. You can apply for the digital nomad visa if your native country does not have this option, and you're willing to pay higher taxes on your income while living abroad.
A digital nomad visa is a great option for the modern-day traveler who wants to achieve financial freedom while traveling. It's usually valid for up to one year and allows you to work remotely while living in another country. The best part is that there are no restrictions on what type of work you can do, anywhere in the world!
Advantages of a digital nomad visa
A digital nomad visa allows you to work in a different location than where you live. This is great for people who are always moving and can't settle down in just one place. You'll be able to travel while still being able to earn money at the same time.
With a digital nomad's visa, you can hunt for high-paying online jobs, much like full-time work, to assist you in paying for your travel and other expenditures.
You'll have more freedom when it comes to choosing your living situation. Staying in one place becomes too much of a hassle. In this case, all you need is an internet connection and a laptop for you to get back up on your feet again and resume working remotely from another country or city.
There's also an option that allows people with this kind of visa (or work permit) to work part-time rather than full-time hours per day/week/month. This means they don't necessarily have set schedules they must adhere to while maintaining their business ventures abroad.
With a digital nomad visa, you are free to decide if you would rather do something else with your life, such as starting another business venture. If you're looking for a way to get out of the country and experience new cultures and people, this is certainly an option that can help make that happen. This visa will enable you to travel the world. You will learn about other cultures, or even how different things are from what they are back home.
Disadvantages of a digital nomad visa
The digital nomad visa is not without its disadvantages, though. If you're someone who needs to be close to family or friends for whatever reason, this may not be the best option for you. It also requires a job that allows work from home and is flexible with your schedule, which not every company can offer. In addition, if your partner doesn't have access to the same visa as you, it could make life difficult for you if one person has to move before the other does.
Not all countries allow families with children (or pets) into their country on a digital nomad visa. This means that some people will have an even harder time starting their own remote business than others.
Some countries also have unpredictable weather, which can make working remotely difficult. Others are so expensive that even with a low cost of living abroad, being a digital nomad will still leave them broke. Still, others don't have reliable internet connections or infrastructure for streaming video content and high-bandwidth usage, such as Skype calls.
Why create digital nomad visas?
A digital nomad visa is one of the many types of visas that allow you to travel and work in a country. These visas were created to improve tourism revenue, which dropped significantly during the pandemic. During this time, working online became a new normal for many people who couldn't afford to travel or didn't want to leave their home country.
Homeschooling during this period also enabled parents to work from home while still providing their kids with an education. This was especially helpful if they wanted to try out new careers without uprooting themselves from their current location.
Tax revenue from digital nomads helps fund local governments' budgets. This has made countries create policies for citizens searching for flexible options beyond traditional employment contracts and office jobs.
Digital nomad visas are about more than just getting access to another country. They're designed, so employees can have time for family and reverse brain drain. The government does this by ensuring that talented individuals can have a remote job away from their daily full-time work environment.
Digital nomad visas are a great way to combat the brain drain of talented people leaving their home countries. They also bring tourism revenue back into struggling economies.
If you can afford to travel for an extended period, but not indefinitely, then maybe being a digital nomad is for you. Most digital nomads live a minimalist lifestyle. This technique allows you to save money, plan your early retirement, and enjoy your golden years. This could be an option for you if you're the type of person who has dreamed of living abroad in another country.
Digital nomad visa application process
The digital nomad visa application process is straightforward and similar to other types of visas. You must complete the application and, in some cases, provide proof of your health insurance coverage, pay the required fee, and send a passport photo.
As part of your application process, you will need evidence that you have enough funds to start your business or startup. It's also important for applicants to show proof that they have relevant skill sets for running their business independently from home. This could be anything from graphic design experience.
Once you've submitted everything, it takes about two weeks before the embassy receives your documents, depending on the country. From there, it takes another few weeks for them to process and send back your passport with an entry stamp. The entire process can take up to six months from start to finish.
Top 11 countries offering digital nomad visas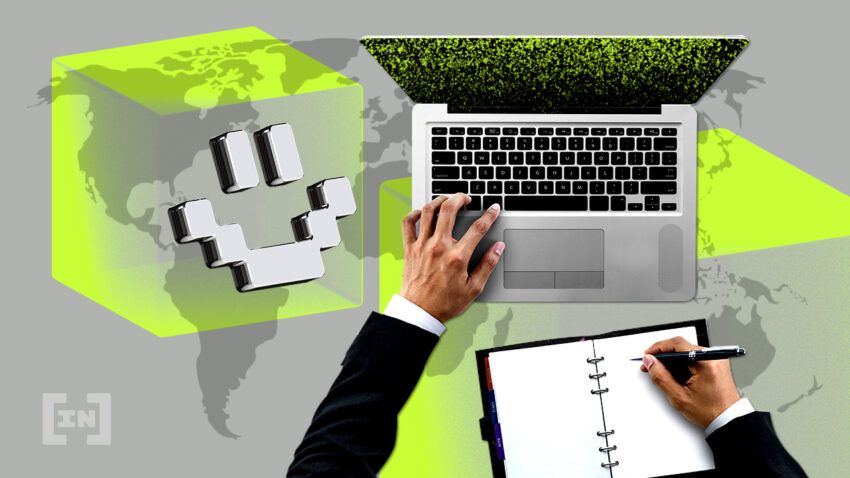 If you are interested in the digital nomad lifestyle and want to live and work abroad, there's a good chance that you're also looking for a visa that allows you to travel as much as possible. Here are the best countries that support the digital nomad lifestyle.
1. Barbados
If you're a digital nomad looking for a place to call home, Barbados might just be the perfect spot. A small island country in the Caribbean Sea, Barbados is a great place to live and work remotely. It has a low cost of living index of 4 out of 137, and its internet speed is 111.99 Mbps (third fastest in the Caribbean). 
Not only that, but those looking to enjoy some time off can do so easily by jumping on a plane and heading to any of its neighboring countries. For example, you can go to Cuba or Jamaica. Barbados serves as a convenient jumping-off point for trips throughout the Caribbean and Central America.
The island also provides visa options for digital nomads who want to stay longer than 90 days. The Barbados Welcome Stamp created a visa program valid for up to a year and costs $2000 per individual or $3000 per couple/family, which must be approved based on income requirements of $50,000 per year.
2. Costa Rica
Costa Rica is one of the most famous tourist destinations in Central America. For digital nomads looking to relocate to Costa Rica, the country's temporary residency visa provides an option to live there while working remotely — for a small fee of $250 per year.
To qualify for this remote employment visa program (called Rentista), you must demonstrate an income of around $2,500 per month for the past two years or a $60,000 bank deposit in Costa Rica. This sum may grow if there are more dependents in your household. The visa is for entrepreneurs and self-employed individuals; you cannot work for another company.
The digital nomad visa program allows you to stay in Costa Rica for one year with an option to extend it for an additional year with a monthly income of around $3,000 or $5,000 for spouses or family members (depending on their age).
Costa Rica's cost of living index is 61 out of 137 countries worldwide; its fixed internet speed is 60.70 Mbps, and its mobile internet speed is 35 Mbps.
3. Estonia
Estonia is the best country for digital nomads. It's not just because they have a great cost of living index (48 out of 137) or that their fixed internet speeds are 86.56 Mbps and mobile internet speeds are 75.21 Mbps — although those things are essential. It's also because the country announced an official Digital Nomad Visa on Aug. 1, 2020, allowing remote professionals to reside in the country for up to one year. And not only does this visa enable them to live there, but it also allows them to work remotely while they do so.
For a Type C (short stay) or Type D (long stay) visa, applicants must demonstrate a minimum income of €3,504 and pay €80 or €100 in-state fees. You must possess a valid travel document and health insurance. Additionally, they must pass a background check. The application must be presented in person at the Estonian Embassy or Consulate closest to the applicant, and the processing time is generally between 15 and 30 days.
4. Georgia
Despite not having a digital nomad visa, Georgia is a great digital nomad destination. The country has no visa requirements for 95 countries, and you can stay there for up to 365 days without a visa; this is a good thing for digital nomads. 
You must have proof of a monthly income of $2,000 or proof of a bank statement showing $24,000 before entering the country. If you work 183 days or more in Georgia, you will become a tax resident and need to pay taxes on your income earned while working remotely. This system is ideal for digital nomads and freelancers who want to work remotely while traveling worldwide.
Georgia has some appealing digital nomad visas on the market right now. Georgia's cost of living ranks at 132 out of 138 cities worldwide. It's also worth mentioning that Georgia's capital city Tbilisi is an attractive city for visitors with its history and culture.
5. Germany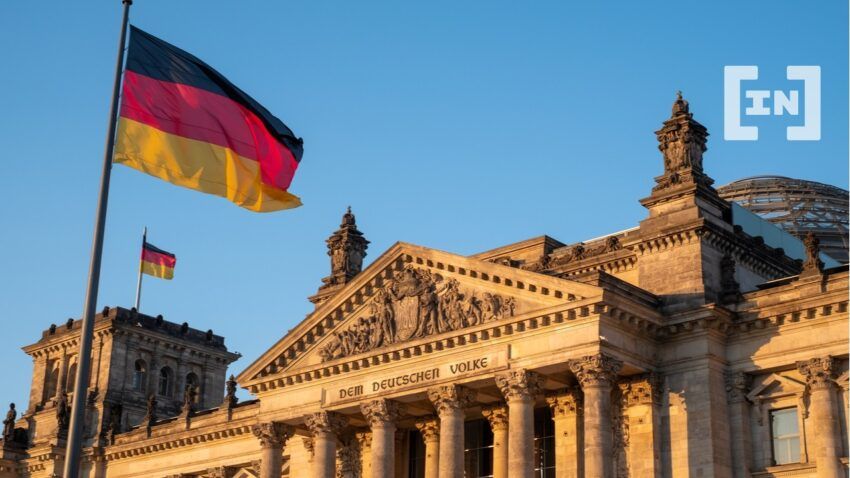 The residency permit in Germany permits freelancers to stay for three months. The visa can be extended for a maximum of three years. Aside from the visa application form and a €60 fee, a passport, two biometric pictures, a cover letter, and a portfolio of previous freelance work are required of digital nomads. Before applying for a residence permit, travelers must have a German residency permit, a bank account, and health insurance. 
Germany's freelance visa allows freelancers and self-employed people to stay there for up to three years. The visa application process takes four months. A visa costs roughly €100 (around $120). The visa is valid for six months to three years and can be easily extended if necessary.
Germany's cost of living index is 32 out of 137. The fixed internet speed is approximately 138.05 Mbps
6. Cayman Islands
The Cayman Islands Global Citizen Concierge Program is for digital nomads who want to work remotely in the Caribbean for up to two years.
The program costs $1,469 and requires a bank reference, a valid passport, and proof of health insurance. It lasts up to two years, and you can go in and out as much as you choose. You must prove $100,000 per year for singles, $150,000 per year for couples, and $180,000 per year for families.
Cayman has the fastest internet speed in the Caribbean.
7. Malta
Malta is a small island country located in the Mediterranean Sea. It's a member of the European Union, but it also has its currency, the euro.
Malta has a network speed of 150.52 Mbps and 61.74 Mbps for mobile internet. It boasts 300 sunny days per year, and its climate is warm enough to allow you to enjoy outdoor activities year-round without worrying about getting cold or frostbite.
The Maltese government offers a special visa program for digital nomads called the Nomad Residence Permit (NRP). This program allows you to work remotely for one year within the archipelago. Residents of nations outside the EU may renew their visas as well.
Applicants must have a minimum gross monthly income of €2,700, possess a valid travel document, health insurance, and a valid rental or purchase agreement. You will also have to pass a background check before submitting documents for processing by immigration authorities.
8. Greece
If you're looking for a place that combines culture, cuisine, sun-kissed beaches, and islands — all with respectable internet speeds — Greece may be right up your alley.
The country offers a 50% tax cut for seven years to selected nationalities migrating or returning to Greece with a commitment to stay for at least two years. It also has a digital nomad visa for non-EU/EEA residents. This visa permits them to stay in Greece and perform remote work for a foreign employer or their own foreign-registered company. The original duration of this visa is one year, but it can be extended twice for a total of three years.
Visa costs are €75. If you want to stay longer than one year, don't worry: one-year visas may be extended to three years. The required monthly income is €3,500 + 20% for a spouse or partner and 15% for each child (if applicable). The index of the cost of living is 46 out of 137. This means that it's much more affordable than in many other European countries.
9. Portugal
Portugal is a fantastic place to live, not just because of its delicious cuisine, stunning beaches, and gorgeous architecture. The country also offers an independent visa for up to one year. The visa can be renewed twice for an extra two years each time. You have a chance to apply for permanent residency after five years.
The visa costs €83, while the residency permit fee costs €72. You must present a valid passport, two passport-sized photographs when applying, and travel insurance. Furthermore, you must show evidence of sufficient income and business ownership.
Lisbon, Porto, or the Algarve's breathtaking beaches are just some reasons Portugal is a popular destination for digital nomads.
If you earn more than €600 monthly from your work, this amount will be accepted as proof of income. The cost of living is 66 out of 137, with fixed internet speed at 166 Mbps and mobile at 62 Mbps.
10. The Bahamas
The Bahamas is a beautiful country with an average cost of living index of 3 out of 137 countries. This means that you can live in the Bahamas for less than half the cost of living in most other parts of the world. You can live and work remotely from any of the 16 islands and still enjoy a high quality of life.
Digital nomads who want to work remotely for one year can apply to Travel Stay. This visa allows them to stay on any island they choose. The company requires only a $25 fee and then processes your application within five days. You must provide a valid passport data page, medical insurance card, proof of employment, letter from your current employer, or proof of self-employment and income. 
All applicants must pay $1,000 (plus $500 for each dependent) to have a Work Remotely permit. You can stay for 12 months, but this is extendable to 3 years.
11. The Czech Republic
The Czech Republic is a popular destination for digital nomads, and it's not hard to see why. Prague is a beautiful city with plenty of things to do, from skiing to sampling the local cuisine.
It has a Živnostenské oprávnění visa for freelancers that requires you to have a business license. You will also have to prove that you make at least 124,500 Czech crowns (over $5,000) per year.
The good news is that you don't have to be there all the time; many digital nomads use this as an opportunity to balance remote work with temporary local jobs while they live in Prague.
In addition, applicants must pass an immigration interview before receiving their visa. The visa is valid for one year and can be extended if necessary; however, approval can take 90–120 days.
Prague is a favorite among digital nomads because it has plenty of coworking spaces and cafes. These are places to meet up with others who are also working remotely. There are even some hotels that cater specifically to this audience (think: free Wi-Fi!).
The index of the cost of living in Prague is 59 out of 137 countries worldwide.
Digital nomads visas are a growing trend
More countries are likely to consider offering digital nomad visas to cater to a growing need. It can bring a lot of revenue to the country, and they may even begin to offer other kinds of visas.
Technology has made remote work much more efficient, so it wouldn't be a surprise to see the list of digital nomad countries grow. The future looks bright for remote workers, and the response from governments is promising.
Frequently asked questions
What is a digital nomad visa?
A digital nomad visa is a temporary visa that allows you to travel and work in a country for a specific period. The requirements vary from country to country, but most digital nomad visas allow you to stay for up to 1–3 years, with no set limit on how long you are allowed to stay. In some cases, it's possible to get more than one visa at once or renew an existing one if your situation changes later on.
Does the U.S. have a digital nomad visa?
Unfortunately, the U.S. does not have a digital nomad visa. Though, the U.S. has other visas and residence permits that freelancers can use to work all over the world.
How does a nomad visa work?
A nomad visa is a type of visa that allows you to live in a country for a certain period. It is not a work visa, as most people don't have jobs as digital nomads, and it's also not a permanent visa, since most people don't stay in one country forever when traveling around the world.
How long are digital nomad visas?
The length of the digital nomad visas is based on which country you apply for. For example, a visa can be granted for up to six months in Ecuador. In Malaysia, it's one year with a renewable option at the end of that period. 
Which country is best for digital nomads?
As you may have noticed, the list of countries offering digital nomad visas is rather long. This is because each country has its own rules and regulations, which makes it difficult to determine which one is best for you.
Do digital nomads need work visas?
The answer: yes and no. Some countries give you a free visa, but others require a specific type of visa if you want the right to work in their country. You must research and find out what types of visas are available. There are dozens of different kinds of visas, and each one has its own set of rules. 
Disclaimer
All the information contained on our website is published in good faith and for general information purposes only. Any action the reader takes upon the information found on our website is strictly at their own risk.
At Learn, our priority is to provide high quality information. We take our time to identify, research and create educative content that is useful to our readers.
To maintain this standard and to continue creating awesome content, our partners might reward us with a commission for placements in our articles. However, these commissions don't affect our processes for creating unbiased, honest and helpful content.