Cryptocurrency trading can be a lucrative venture but also a high-risk investment. Many traders rely on crypto signals to guide their trading decisions and mitigate these risks. Crypto signals provide valuable information on when to buy, sell, or hold a particular cryptocurrency. But what exactly are they, and how can traders use them most effectively? This article explores the basics of crypto signals and provides you with the best channels and groups to join.
Want to get technical analysis on coins? Join BeInCrypto Trading Community on Telegram: read news, discuss crypto projects, ask for TA and get answers to all your questions from PRO traders & expeerts. Join now
What are crypto trading signals?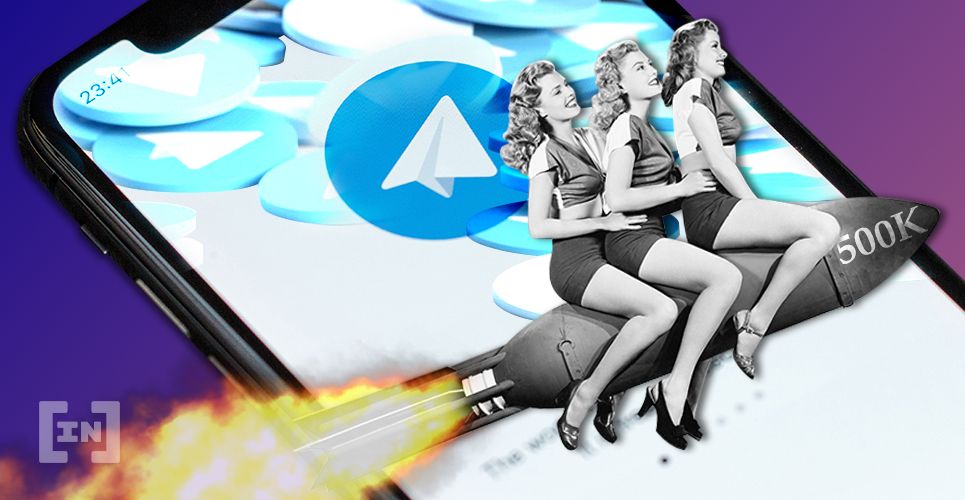 Crypto trading signals are trade recommendations. They are mostly generated by an analyst or group of analysts using technical and fundamental analysis to identify potentially profitable trades in the crypto market. These signals provide specific information on when to enter or exit a trade, as well as details on the asset to trade, the entry and exit price, and the stop-loss level.
Crypto trading signals are typically distributed via various channels such as Telegram, Discord, or email. They are used by traders and investors to gain a competitive edge in the market and to help them make more informed trading decisions.
How to read crypto trading signals
Reading crypto trading signals can be complex and requires some level of understanding of the market and of technical analysis. However, here are some basic steps to follow:
Look for the entry price: Trading signals typically include the entry price (the recommended price to buy or sell a particular cryptocurrency).
Check the stop-loss price: The stop-loss price is the price at which you should exit the trade if the market moves against you. It's a risk management tool that helps limit your losses.
Look at the take-profit price: This is the price at which you should exit the trade to take profits. Take-profit prices are typically higher than the entry price.
Analyze the market sentiment: Trading signals often come with a market analysis explaining the trade's reasoning. Reading and understanding this analysis is important to make an informed decision.
Consider technical analysis: Crypto trading signals are often based on technical analysis, which involves studying charts and patterns to predict market movements. If you're unfamiliar with technical analysis, you may want to research to understand it better.
Monitor the trade: Once you've entered the trade, it's important to monitor it closely to ensure that you exit at the right time. Keep an eye on the market and be prepared to exit the trade if the market moves against you.
It's worth noting that trading signals are not a guaranteed way to make profits, and it's important to do your own research and make your own decisions. However, crypto trading signals can be helpful if you're new to trading or want to save time on market analysis.
Where to find crypto signals?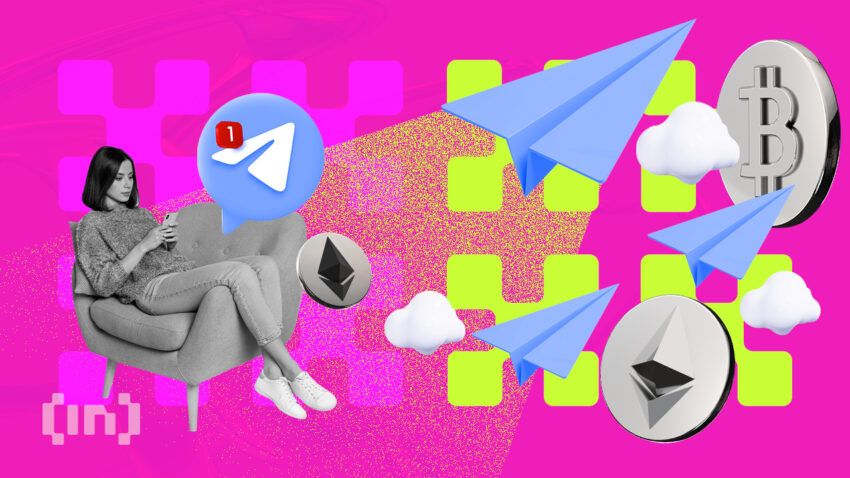 You can find crypto signals in various crypto communities and from a multitude of sources. These include Telegram groups and channels, Twitter accounts, Signal provider websites, TradingView (a social network for traders), and cryptocurrency forums.
It's important to note that not all sources of crypto signals are reliable, so it's important to do your own research and due diligence before following any signal provider. It's also recommended to start with small amounts and always manage your risk by setting stop-loss orders.
To help you get started, we've handpicked the best free and premium online groups and crypto communities that offer crypto signals.
1. BeInCrypto Premium channel: crypto trading signals from BeInCrypto Pro traders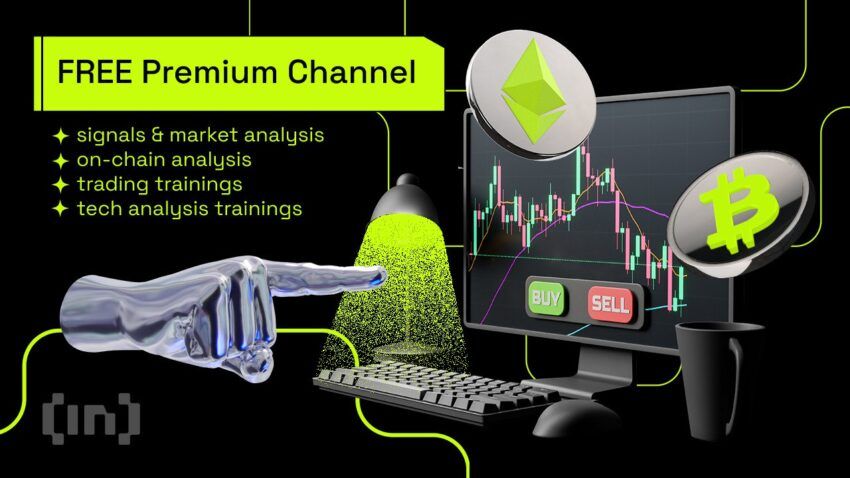 Looking for reliable crypto trading signals can be challenging, but we've got you covered! Our team of professional traders shares regular free signals in the BeInCrypto Premium Channel on Telegram. In fact, our signals performed exceptionally well in January 2023, with a total performance of +183.28%!
Example of a crypto signal:
How to join BeInCrypto Premium Channel?
Joining the BeInCrypto Premium Channel is completely free! We offer access to our Premium Channel as part of our educational resources and commitment to upskilling our readers and community in everything crypto. To join the premium channel, follow a few easy steps by clicking the below button.
StormGain exchange offers a convenient solution for cryptocurrency trading through their crypto trading signals powered by ChatGPT.
The feature provides traders with recommendations for trade direction, entry price, and "take profit" and "stop loss" parameters based on your chosen trade volume and leverage.
This exclusive feature is only available on the StormGain mobile app. To access the signals, select "with signals" in the "trading" tab and choose from a list of available instruments marked with a special icon. Simply click on your preferred cryptocurrency and open the trade window to use the signal.
🎁 Bonus for new users: $25 cashback for the first deposit over $100
How to start getting free signals on StormGain from ChatGPT:
Sign-up to StormGain using THIS LINK
Navigate to the "Signals from ChatGPT" tab
Choose the signal
Click on Open trade
TradingView is a widely used technical analysis tool among traders in various markets. With its integration with major cryptocurrency exchanges, TradingView has become a popular platform for charting and analyzing cryptocurrencies.
While online charting tools available to both free and pro users, a free account provides access to professional tools but with a limit of three technical indicators and overlays per chart. It's a great platform for beginners to start learning the basics of technical analysis.
Users can access trading signals from various crypto experts. These experts and traders provide technical analysis of charts, crypto signals, and forecasts through their posts in the community. This provides a convenient way to access multiple tools in one place.
Bonus for new users: $10 bonus for a monthly subscription |  $30 bonus for an annual subscription (The bonus is given after the 1st purchase)
How to start getting crypto signals from TradingView:
Sign-up on TradingView using THIS LINK and get a discount of up to $30 after the first purchase.
On the main page of the TradingView website, go to Community > Scripts > Indicators.
Scroll down until you see the posts with signals.
Choose the signal and click on it. In the post, you can see a built-in TradingView chart with the user's comments. You can see hashtags that can be similar posts, exchanges, tokens, and strategies. Remember to check the post's time and ensure you're not following old crypto signals.
4. Once you see a good signal, it is time to go to the exchange and buy/sell tokens to make a profit!
To use Trading view signals, you have to sign-up on a crypto exchange to trade. Below you'll find the list of our top-choice platforms:
210+ cryptocurrencies.
Low commissions with Kraken Pro from 0% to 0.26% per trade.
Margin trading with up to 5x leverage.
The minimum deposit is $10
$100k virtual portfolio.
Copy trading: copy the best traders' strategies with just one click.
No commission for adding funds.
Sign up, deposit at least $100, and get $10.
300+ cryptocurrencies
100% APY by staking certain cryptos.
A built-in trading bot with seven different automated strategies
Guaranteed airdrop up to $10,000 for the first deposit over $50
Crypto signals don't guarantee profits but may offer insightful trading boosts
Ultimately, generating profit from crypto trading signals is never guaranteed. The market is dynamic and often unpredictable, so it's never worth investing money you can't afford to lose. However, online crypto communities that offer reliable trading signals, such as those listed in this article, can offer a welcome boost to well-researched trading strategies.
Frequently asked questions
Are crypto signals profitable?
Crypto signals can be profitable, but this ultimately depends on various factors, such as the accuracy of the signals, market conditions, and the trader's strategy and risk management. Some traders may find crypto signals to be a helpful tool in their decision-making process, while others may not find them useful at all. It is important to thoroughly research and evaluate any signals before using them in trading and to always exercise caution and responsible risk management.
What are signals crypto?
Crypto signals are trading suggestions or alerts for buying, selling, or holding various cryptocurrencies. These signals are generated by technical analysis or algorithmic trading and are often shared by experienced traders or trading bots through various channels, such as Telegram groups, trading platforms, or social media.
How to get free crypto signals?
There are several ways to get free crypto signals. The first one would be to join a crypto community. Many crypto communities and social media groups share free crypto signals. Some Telegram channels also give signal bots, and they provide free crypto signals. Another great way to get crypto signals is to sign up on a technical analysis platform. Some technical analysis platforms like TradingView offer free access to trading signals, although with some limitations.
What are the top free crypto signals?
There are several websites and Telegram channels that provide free crypto signals, including TradingView (a platform that offers technical analysis tools, trading ideas, and charts), BeInCrypto premium channel, and the StormGain crypto trading signal chat.
Where do traders get signals?
Traders can get signals from a variety of sources, including crypto signal groups on Telegram and other social media platforms, TradingView, and crypto signal providers and exchanges that offer free or paid signals through their websites, apps, or other channels. There are also traders and experts in the crypto community who share their analyses and signals on forums, blogs, and social media.
Disclaimer
All the information contained on our website is published in good faith and for general information purposes only. Any action the reader takes upon the information found on our website is strictly at their own risk.
At Learn, our priority is to provide high quality information. We take our time to identify, research and create educative content that is useful to our readers.
To maintain this standard and to continue creating awesome content, our partners might reward us with a commission for placements in our articles. However, these commissions don't affect our processes for creating unbiased, honest and helpful content.