When comparing Coinbase vs Robinhood for crypto, it's important to know what kind of service and trading platform you want to use. Robinhood is a traditional stockbroker that also offers a few cryptos for trading, while Coinbase is exclusively a cryptocurrency exchange.
Let's compare all the essential aspects of the two trading platforms, so you can decide whether Coinbase or Robinhood is better for you.
History of Coinbase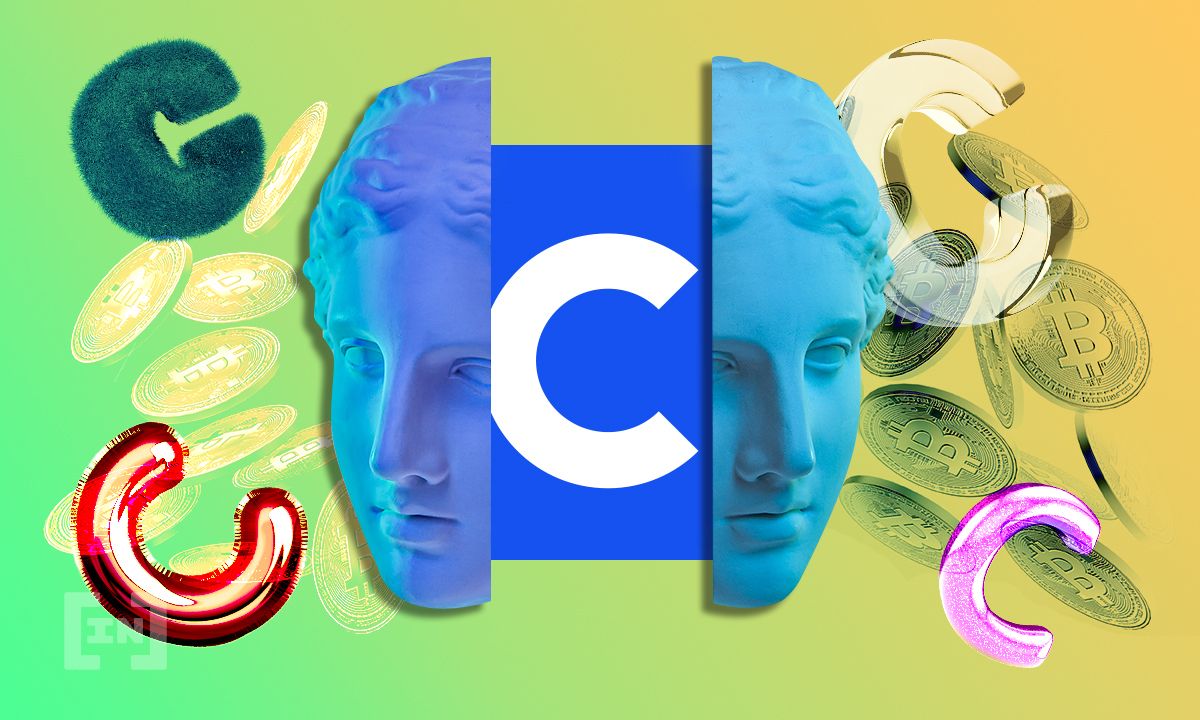 Coinbase is one of the first cryptocurrency exchanges. The US-based exchange was founded in July 2011 by Brian Armstrong, a former Airbnb engineer. Fred Ehrsam, a former Goldman Sachs trader, joined the company in 2012.
Coinbase is still one of the most popular and largest ones yet in the U.S. It offers cryptocurrency services for traders to buy, sell, and store popular cryptocurrencies such as bitcoin (BTC) and ether (ETH).
There are 43 million active users on Coinbase from around the world.
Coinbase IPO: a watershed moment for crypto
As of April 2021, Coinbase became a public company, and it is traded under the COIN ticker on the Nasdaq stock exchange. Coinbase did not opt for an Initial Public Offering (IPO), as companies traditionally do when entering the public sector market.
IPOs require banks and expensive fees, which Coinbase wanted to avoid. Instead, the stakeholders directly converted their shares into stocks when listing. A direct listing isn't meant to raise capital, and employees are the ones selling their shares in the company.
History of Robinhood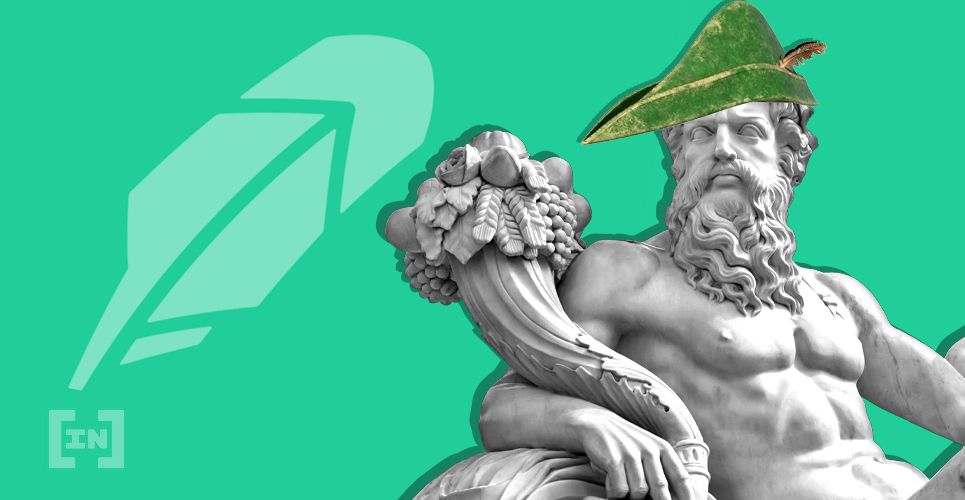 Founded in April 2013, Robinhood's purpose is to provide access to financial markets for everyone. Robinhood's co-founders, Vladimir Tenev and Baiju Bhatt were previously building trading platforms for financial institutions.
Robinhood was first launched in December 2014 on the App Store and was officially released in March 2015.
In January 2018, the company announced a waiting list for commission-free crypto trading, and the list reached over 1.25 million within a day.
On March 2, 2020, Robinhood users suffered from a system outage that lasted for one entire day. The company was later fined by FINRA $57 million and was ordered to pay $12.6 million to clients affected by the company's outages.
In July 2021, Robinhood became a public company on the Nasdaq stock exchange, selling under the ticker HOOD. There are 31 million users on Robinhood.
Robinhood and its suspension of GameStop trading
In January 2021, Robinhood announced that it would temporarily stop GameStop stocks trading due to high volatility. The GME stocks surged by 27% on January 14 and by another 51% on January 22 due to a group of traders on the r/wallstreetbets subreddit. During the same month, DOGE was also suspended on the platform due to "high volatility in the market," after doge surged over 800% in one day.
Robinhood later resumed trades for both cryptocurrencies but imposed strict limits on GameStop trades after the Reddit incident. The Reddit users stated that brokerages sided with hedge-funds short-sellers.
Coinbase vs. Robinhood: supported assets
Coinbase only supports cryptocurrency trading and doesn't offer any other assets, such as stocks. The exchange supports fiat-to-crypto and crypto-to-crypto trades on its platform, and it offers over 100 cryptocurrencies.
Robinhood offers access to over 5,000 stocks, options, and digital assets, including U.S. Exchange-Listed Stocks and ETFs. Using the app, users can trade stocks listed on NYSE and NASDAQ, except for Mutual Funds or Bonds. Over 650 global stocks are offered through American Depositary Receipts (ADRs).
However, Robinhood is a crypto broker and only offers seven cryptocurrencies for trading. Users can buy assets such as bitcoin (BTC) and ethereum (ETH) on Robinhood in USD, while Coinbase supports USD, EUR, and GBP.
Verdict
The popular crypto exchange and beginner-friendly platform is the winner here, as it supports more digital assets. The difference between the supported assets is huge, and there's no doubt that most traders will be pleased with the assets offered by Coinbase.
Coinbase vs. Robinhood: cryptocurrency custody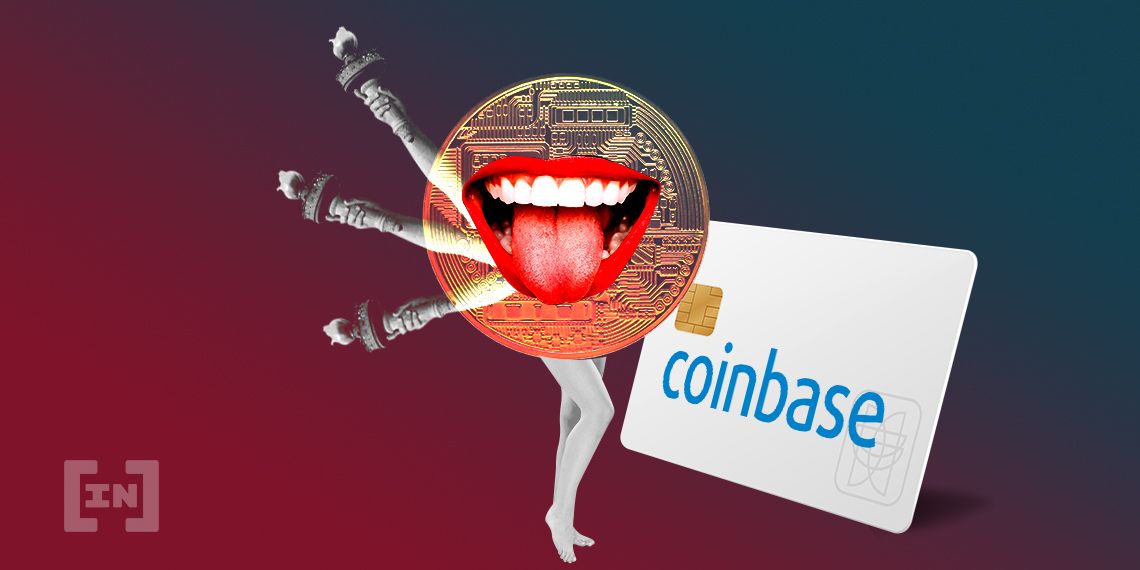 Coinbase is a custodial cryptocurrency exchange, meaning that the exchange holds the assets for you.
However, each user can handle the assets in the account and send the crypto to any private wallet, thus gaining complete custody over the digital assets. The exchange also offers a wallet, Coinbase Wallet, that supports over 500 assets. But the wallet is not connected to your Coinbase account.
On Robinhood, the platform keeps hold of the users' crypto holdings, just like in the case of stocks and other assets offered by the trading platform. The platform said that it has plans to develop a Robinhood wallet and asked users to join the waiting list.
Verdict
Coinbase is one of the best trading platforms to purchase cryptocurrency, as users have complete control over their crypto funds. Traders can easily transfer their funds to a private wallet through their accounts.
Coinbase vs. Robinhood: security
Both Coinbase and Robinhood offer two-factor authentication (2FA) and Federal Deposit Insurance Corporation (FDIC) for USD funds.
On Robinhood, users must opt for Cash Management to benefit from the FDIC insurance. On Coinbase, each customer is insured by the FDIC for up to $250,000.
Coinbase has never been the target of a cryptocurrency theft attempt and keeps 98% of its funds in cold storage, and has an insurance policy for potential hot storage breaches. Cold storage funds are not connected to the internet and are impossible to hack. However, users are solely responsible for the safety of their account password.
Coinbase Wallet users benefit from the inherited security of a private cryptocurrency wallet.
On Robinhood, the Securities Investor Protection Corporation (SIPC) covers stocks, ETFs, and cash funds.
Robinhood has mentioned that it keeps crypto funds in cold storage. The platform also offers some device management options, such as disconnecting from the account if there are any unknown devices.
Verdict
Both Coinbase and Robinhood offer similar levels of security regarding the assets and security of the accounts.
Coinbase vs. Robinhood: crypto deposits methods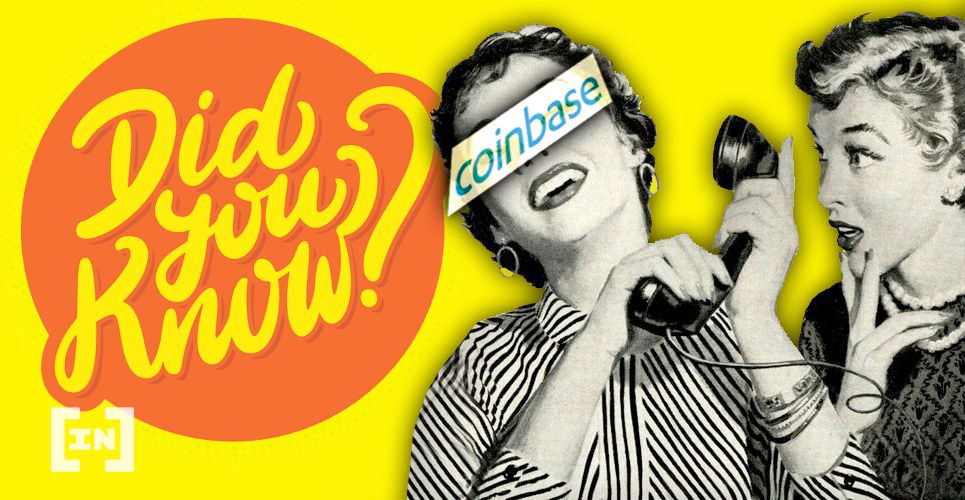 On both Coinbase and Robinhood, users need to register for an account to be able to deposit funds and trade crypto.
Coinbase requires users to verify their identity and home address before getting access to crypto trading.
On Coinbase, users can deposit fiat via SEPA bank transfers, which take between one and three working days and up to seven days if sent over the weekend or holiday. The second and more convenient option is to instantly purchase crypto using a credit or debit card. The platform accepts USD, EUR, and GBP. For level 2 verified accounts, there is a limit of €3,000/week for 3D Secure purchases for EU clients. There is no limit to depositing crypto to your Coinbase account.
Robinhood is also easy to use. Users can purchase crypto with only a few clicks. To deposit funds on Robinhood, users need to link their bank account. However, users get access to up to $1000 for purchasing crypto, and the rest of the funds are available after normal settlement times. Traders cannot deposit crypto to their Robinhood account.
Verdict
Coinbase is the easiest platform to deposit funds, crypto or fiat, and the limitations are less when using the exchange.
Coinbase vs. Robinhood: crypto trading fees
Trading fees refer to the fees to buy cryptocurrency on Coinbase and Robinhood.
Coinbase charges almost 4% fees when trading cryptocurrencies using a credit or debit, and 0.5% on Coinbase Pro. The exchange offers a complex fee structure that considers the trader's location (U.S. or EU) and payment method.
The trading fee on Coinbase is rather confusing and is charged per trade. That's why day traders and more experienced users prefer to use other cryptocurrency exchanges. The upside is that the actual fee is calculated at the time of the purchase, and the trader can see the fee clearly before confirming the transaction.
On Robinhood, traders do not pay a trading fee, and the day trading rules that apply for stocks do not apply for crypto. However, the platform may have a large spread, and often, the price of crypto is higher on Robinhood than on other platforms.
Verdict
Robinhood takes the lead when it comes to trading fees. Assuming you want to buy and trade cryptocurrency, you will want to choose a platform with overall low fees, and there are no crypto trading fees on Robinhood.
Coinbase vs. Robinhood: customer support
Coinbase has begun to offer phone support in select regions, with further expansion in 2022. Otherwise, users in trouble can use the Coinbase support center on their website to try to find the answer to their questions. If they are in need of personal assistance, users must file a support ticket. This process can take days to get resolved.
Robinhood offers a similar support center and, as with other traditional brokerages, including email and live chat.
Verdict
When it comes to Robinhood vs Coinbase customer support, It's a tie. Both trading platforms offer the same kind of customer support.
Coinbase vs. Robinhood: crypto staking rewards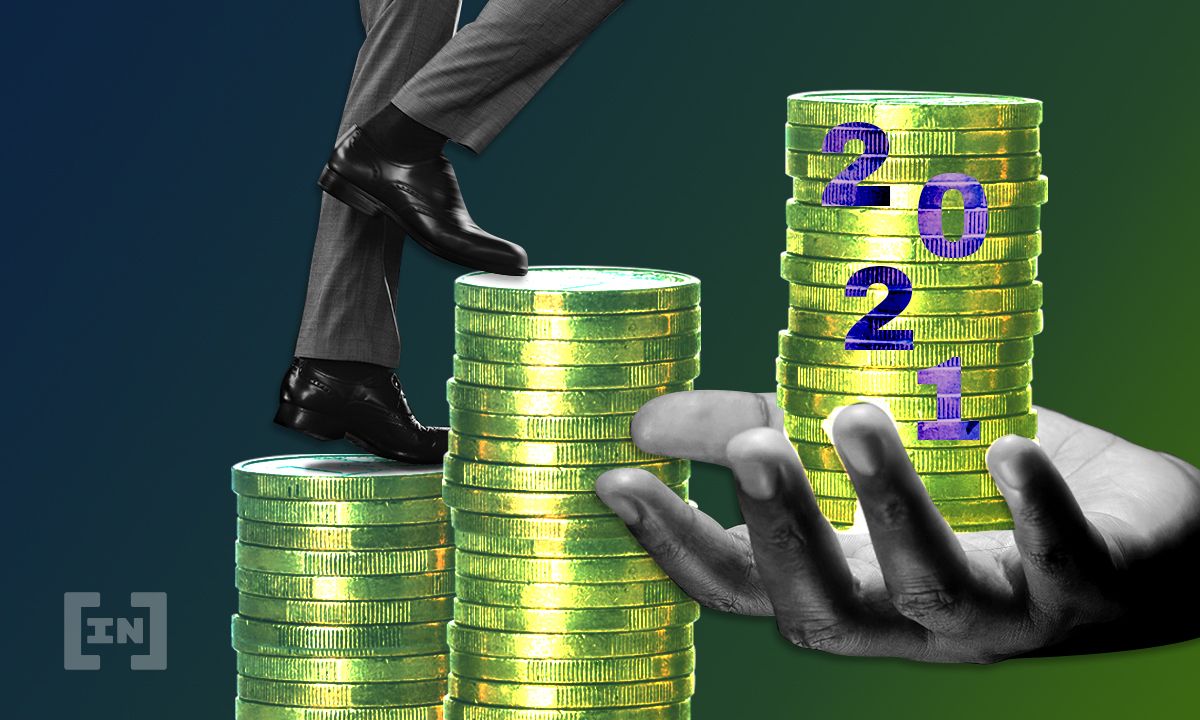 Staking cryptocurrency is a process through which investors can earn passive income from their funds. In a way, it's similar to the interest granted by banks. By staking crypto, users support the decentralization of the blockchain and contribute to the Proof-of-Stake consensus mechanism.
With respect to staking, Coinbase users can stake their crypto assets and earn rewards for a variety of coins, including ethereum (ETH) AND tezos (XTZ). The process is fairly easy, and the platform takes care of all the technical issues.
Robinhood doesn't support crypto staking, but it announced its intention to offer this service to its users. In this case, when it comes to Coinbase vs Robinhood crypto staking, Coinbase takes the cake.
Verdict
Coinbase takes the lead again as it offers a few cryptos for staking directly from the exchange account. Hopefully, we'll see more coins added to the list soon.
Coinbase vs. Robinhood: which is better for trading crypto?
Objectively, it's a challenge to compare Coinbase and Robinhood, as they are different kinds of trading platforms. One is specifically designed for trading cryptocurrency, while the other is a brokerage trading platform that wants to extend its services on the crypto market.
With that being said, Coinbase is the better choice for buying crypto. It's easy to use, and it still represents the best options for new cryptocurrency investors. Although its fee structure is confusing, all registered users on Coinbase can access Coinbase Pro using the same account. This tier of the exchange offers significantly lower trading fees and other features.
< Previous In Series | Exchanges | Next In Series >
Frequently asked questions
Why is Coinbase better than Robinhood?
Is Coinbase cheaper than Robinhood?
Why is Robinhood bad for crypto?
Can you buy Coinbase stock on Robinhood?
Can I transfer from Coinbase to Robinhood?
Disclaimer
In line with the Trust Project guidelines, the educational content on this website is offered in good faith and for general information purposes only. BeInCrypto prioritizes providing high-quality information, taking the time to research and create informative content for readers. While partners may reward the company with commissions for placements in articles, these commissions do not influence the unbiased, honest, and helpful content creation process. Any action taken by the reader based on this information is strictly at their own risk.