OpenAI's ChatGPT is a powerful tool that's making waves across multiple industries. But how exactly can you use this powerful tool in talent acquisition? This article delves into the art of crafting effective job descriptions using ChatGPT prompts, offering insights into creating compelling, accurate, and appealing descriptions for job seekers that resonate with top-tier candidates.
Why use ChatGPT to write a job description?
The AI-powered chatbot hit 1 million users in just five days when it first launched in November 2022. That's quite an achievement when compared to other platforms such as Netflix and Twitter.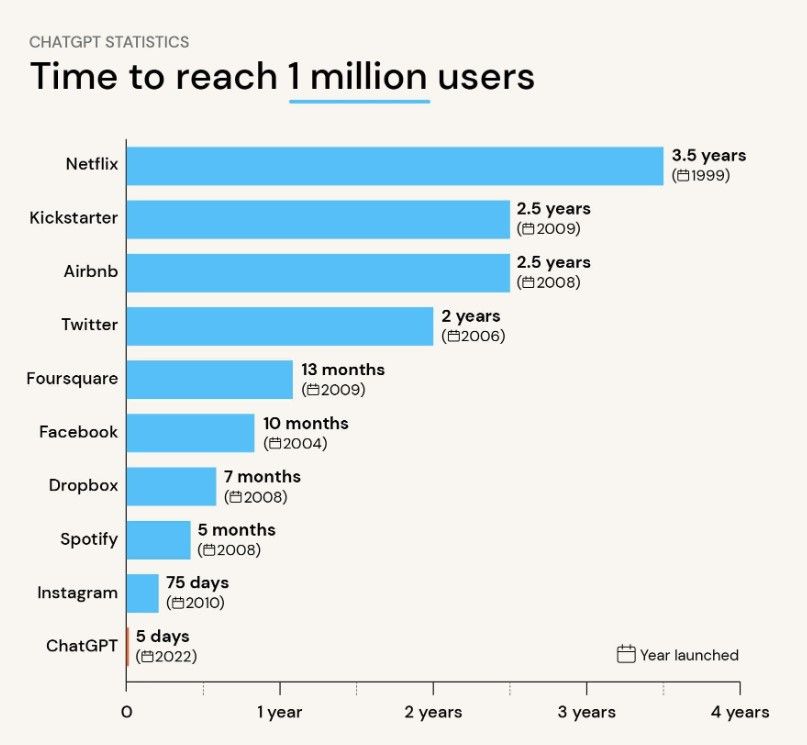 ChatGPT is a natural language processing tool powered by AI technology. The chatbot facilitates human-like conversations. It can answer questions and assist you with many tasks, such as writing emails, essays, and code.
ChatGPT can be invaluable in supporting recruiters and HRs to craft winning job descriptions. Before ChatGPT, you would have to attain a detailed brief and break down the basic job description into sections. These are likely to be the job title, job description, job responsibilities, technical skills, etc.
With ChatGPT, HR professionals can have custom job descriptions within minutes. While the chatbot can't do all the work for you, it can certainly provide a helping hand. All you need to do is learn how to write effective ChatGPT prompts. This will help you get the best results when writing job descriptions. The capacity of this chatbot is vast. Yet, the user's capacity to insert the right prompts is the key to using the tool successfully.
How to use ChatGPT to craft the best job description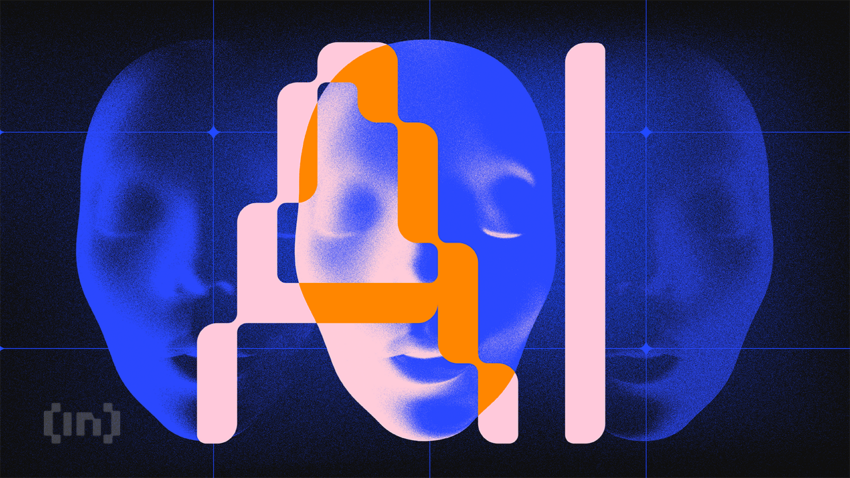 A job description not only outlines the responsibilities and requirements of the role but also serves as a powerful tool to engage potential candidates. Instead of putting everything into one prompt, it's recommended to break down bigger tasks into smaller ones. We've wrapped up the most important parts and added a ChatGPT prompt to each step.
1. Understand your needs
Before you start crafting a job description or asking ChatGPT to write job descriptions for you, you must clearly understand the role you're hiring for.
Sometimes, hiring managers aren't clear on their expectations of what they want in a candidate. Or they simply send a generic job description to HR that isn't detailed enough for candidate outreach. In this case, if you aren't familiar with the specialties of that area, you can use ChatGPT to brainstorm and outline some ideas, such as core responsibilities, preferred qualifications, and skills required for the position.
Prompt example: "Provide me with a detailed outline of the core responsibilities, qualifications, and skills required for a [job title] position within our organization."
Note that ChatGPT can be used as a tool here, but should not be the end of the road. Take anything you receive from ChatGPT and ensure it makes sense to you. Then, take this description back to the hiring manager. Is it accurate? Do some elements need to be removed or added? How can you sculpt this text to best reflect the reality of the job you are hiring for?
2. Define role objectives
The more detailed the objectives of a job posting, the better the chances of finding the best fit for that job vacancy. For example, we asked ChatGPT to write job role objectives for a software engineer. Here's what we've got:
As a Software Engineer at [Company Name], the primary objectives will include:

Designing and developing cutting-edge software solutions that meet user requirements and align with our product vision.

Collaborating closely with cross-functional teams, including product managers and designers, to deliver integrated and feature-rich software applications.

Employing debugging and troubleshooting skills to identify and resolve software defects and performance bottlenecks.

Upholding code quality through diligent documentation, version control, and participation in code review processes.

Staying up-to-date with the latest technology trends, frameworks, and programming languages to drive continuous improvement.

Optimizing software performance to ensure optimal resource utilization and an exceptional user experience.

Contributing your insights to system architecture discussions, scalability planning, and software reliability enhancements.

Active participation in Agile development methodologies, fostering efficient communication and incremental software delivery.

Providing mentorship to junior developers, sharing your expertise, and promoting a culture of technical excellence.

Innovating within the software development domain, proposing process enhancements and embracing emerging technologies.

Join our dynamic team and contribute to our mission of creating transformative software solutions that drive our company's success.
At BeInCrypto, our HR and recruitment team work with as many details as possible so the candidates can be sure if the job vacancy suits them or not. For instance, in some job descriptions, the HR team highlights the company's upcoming goals and some of the projects the candidate will be involved in.
In this case, use ChatGPT to help articulate the primary objectives of the role. This will give candidates a better understanding of how their contributions will impact the organization's success.
Prompt example: "Generate a concise description of the primary objectives of a [job title] role, highlighting how the individual in this position will contribute to the organization's success."
3. Nail the right prompts
By using well-crafted prompts, HR experts can extract clear and precise information from ChatGPT.
Creating good prompts is easy when you follow the right framework and take out the guesswork. The more comprehensive your prompt, the better the results will be.

Lucas Pimentel, AI developer: Forbes
In practical terms, you can do this by giving a straight yet general prompt (e.g., write me a simple job description for a copywriter in web3) or by assigning the chatbot a role, giving clear and accurate tasks. That might look like this: "You will take the role of a copywriter in web3 who's looking for a job in a decentralized and remote-first company specializing in crypto."
Prompt example: "You will take the role of [job], suggesting all the specializations of this professional [such as], what they're looking for in a job [example] and in a company."
4. Craft the perfect title with ChatGPT
Now it's time to copy-paste your results into a spare document and play around a bit with your ChatGPT prompts.
A well-chosen and accurate job title can make a significant difference. It helps candidates easily find and connect with the job post by researching for the position on search engines or job boards. If you don't know how to write an engaging title, use ChatGPT to generate alternative titles that better represent the role.
Prompt example: "Suggest alternative job titles for a [job title] position that accurately reflect the role's responsibilities and appeal to modern candidates."
5. Generate a concise and impactful role description
You can start by breaking the job description into parts: title, opening, informative text, required qualifications and skills, and information about the company.
The title and the opening are the most important parts as they'll captivate the reader's attention. You might begin by asking a question, making a strong statement, or highlighting one of the hiring company's values. For instance, at BeInCrypto, decentralization, worker autonomy, and a remote working environment are often the offerings that captivate the attention of many prospective applicants.
Here, avoid long text and choose bullet points that will make it easier for candidates to scan through. In addition, it's always a good idea to double-check grammar.
Julia Motorina, HR team lead at BeInCrypto, advises:
Don't fully rely on ChatGPT in any case. I'd say to double-check the info and grammar. Use it as an additional tool to help you, not like a replacement or the only place to go to get the info and craft the job description. I frequently ask it to enhance the JD I already have and change the language to more informal, for example.

Julia Motorina, HR team lead at BeInCrypto
Prompt example: "Using bullet points, condense the complex responsibilities of a [job title] role into concise and impactful descriptions that are easy for candidates to scan."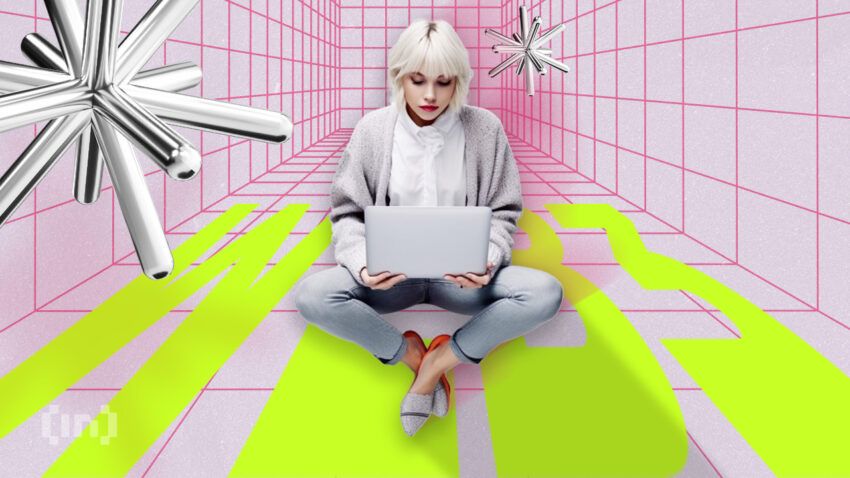 6. Emphasize required qualifications and skills
Emphasizing required skills in a job description is of paramount importance for several crucial reasons, including attracting the right candidate, efficient screening, evaluating candidates' competency levels, and so on.
Input a list of desired skills and qualifications into ChatGPT to generate compelling job descriptions that clearly communicate what the organization is looking for in a candidate. Don't forget to provide as much information as possible within your prompt that will help the chatbot do a better job. For example, when Pimentel asks the AI to write for him, he includes information on the writing style that he likes, the purpose of the text, and any background information to set up the scene and guide the piece.
Prompt example: "Generate a description that clearly communicates the required skills, qualifications, and experience we're seeking in a candidate for the [job title] position."
7. Highlight the company's culture
Incorporating information about the company's culture into a job description is equally important, as it offers candidates valuable insights into the work environment, values, and expectations. Things like cultural fit, working style, reputation, diversity, values, and mission will avoid mismatches and attract qualified candidates.
Use ChatGPT to articulate the company's culture, work environment, and any unique benefits or perks. You can add an example from a previous job description and adapt as you go.
Prompt example: "Articulate our company's culture, work environment, and unique benefits or perks in a way that resonates with candidates applying for the [job title] role."
8. Adapt it to the company's tone of voice
As already highlighted here, the more specific you are with your prompts, the more accurate the response will be. As a rule of thumb, ChatGPT will generate a formal writing style. However, the chatbot has the ability to write in different styles or tones. To do that, you can paste two pieces from your company's website and ask ChatGPT to generate a job description based on that tone of voice.
Prompt example: "Adapt the job description for the [job role] to reflect our company's unique tone of voice, incorporating our casual and innovative communication style while ensuring the content remains professional and informative."
9. Don't forget the CTA
Conclude the job description with a strong call to action. You don't want your candidates to get lost within the job description and leave the page without knowing how to apply for the vacancy. ChatGPT can assist in generating an enthusiastic closing that encourages candidates to apply and highlights the application process.
Prompt example: "Create a closing paragraph encouraging enthusiastic applications for the [job title] role, outlining the application process and expressing excitement about potential candidates."
ChatGPT: a useful tool with some clear limitations
While this software has its merits, and writing a job description with ChatGPT can save time and yield excellent results, the technology is not without limitations. When providing a piece of information, ChatGPT does not give the source of where that comes from or why it's important. Imagine you're researching a topic blindly, with zero knowledge about it. In such cases, ChatGPT doesn't offer a clear set of references to indicate the origin of its information. This leaves us uncertain about the depth of the chatbot's knowledge.
Moreover, researchers have discovered instances where the chatbot generates outputs that exhibit bias and, in some cases, even displays forms of racism, sexism, ableism, or other problematic elements. It's always best to use it with caution and get the information provided with a pinch of salt. In short, don't entirely outsource the task of writing job descriptions to ChatGPT. Instead, use it as an informative and additional tool to work in your favor. Adapt and edit as you go. Double-check if the answers are accurate and resonate with your inquiry.
Frequently asked questions
How does ChatGPT improve the precision of crafting job descriptions?
Why is it essential to emphasize company culture in job descriptions?
What are the limitations of relying on ChatGPT for writing job descriptions?
Disclaimer
In line with the Trust Project guidelines, the educational content on this website is offered in good faith and for general information purposes only. BeInCrypto prioritizes providing high-quality information, taking the time to research and create informative content for readers. While partners may reward the company with commissions for placements in articles, these commissions do not influence the unbiased, honest, and helpful content creation process. Any action taken by the reader based on this information is strictly at their own risk.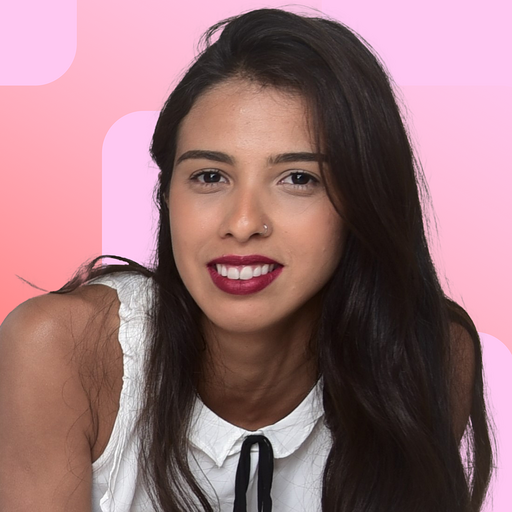 Camila Santiago is polyglot content writer and marketer. With four years of writing expertise and a six-year foundation in marketing and business, she has curated content across...
Camila Santiago is polyglot content writer and marketer. With four years of writing expertise and a six-year foundation in marketing and business, she has curated content across...
READ FULL BIO
Sponsored Sponsored