Stock trading has been growing in popularity over the past several years, and it has become a very common way of earning money. While some opt to invest in stocks for a long period, day trading stocks is also a popular option. In fact, there are plenty of companies that created special apps for this very purpose. You can even find many of them on mobile devices, which is perfect for those who enjoy making quick trades on the go. Now, if you are located in Australia, you should know which stock apps are available to you in this part of the world, which is what we will talk about today.
In This Article:
Why are stock trading apps useful?
Before we start listing specific apps and reviewing their features and alike, let's talk about why you might want to use them. Obviously, they are very handy for performing trades and making investments. They allow you to track the market's performance and make the best decisions wherever you are. This is really handy if you are not in a position where you can sit in front of your computer the entire day. These abilities became available to us only recently, being around for barely a few years, at best. In other words, with mobile apps; you will no longer have to miss any opportunity just because you were not near a computer at the time when the opportunity arrived. The apps are fairly easy to use, and they all have their own strengths and weaknesses. We will now list them all, so you can decide for yourself which one fits your needs best.
Best trading apps for Australia
1. CMC Markets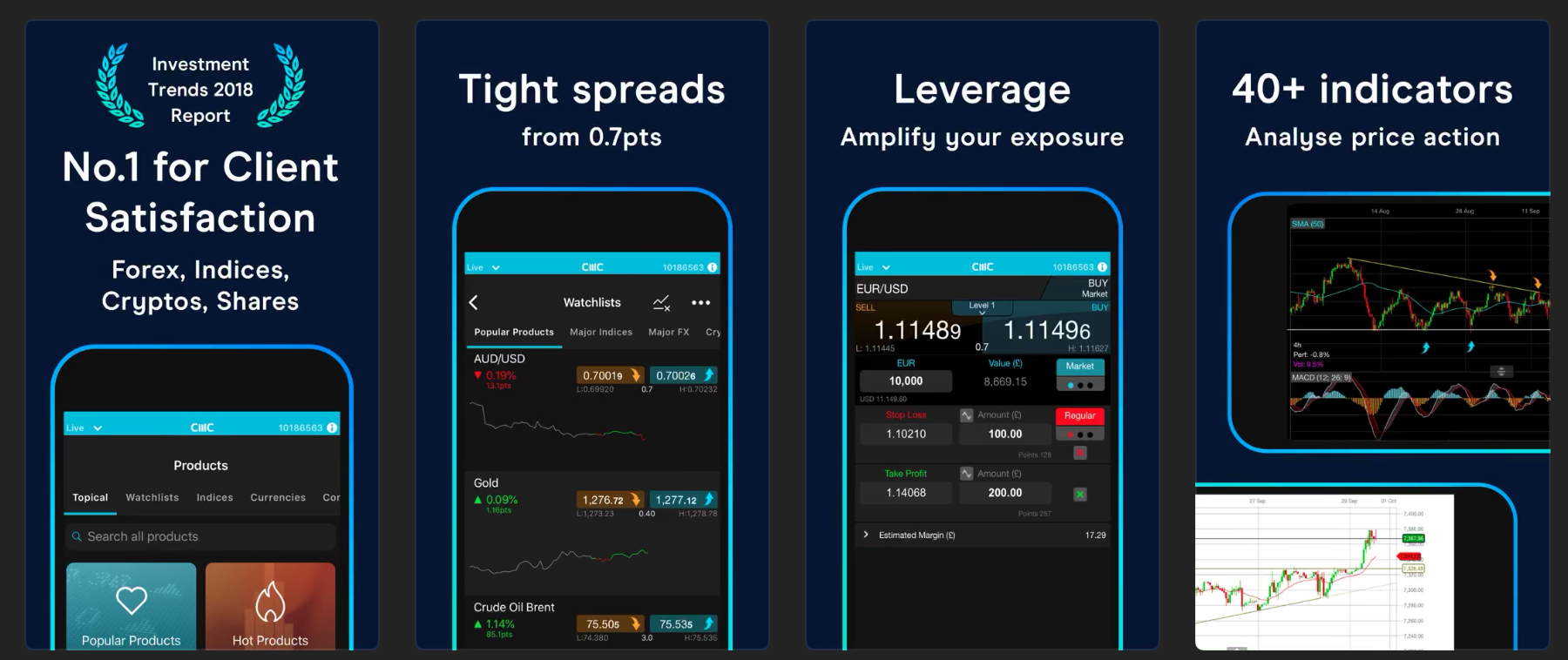 Let's start with CMC Markets. CMC Markets offer a mobile
trading app
for stocks that allows you to access all of the functionalities that the company's website has to offer. Of course, the obvious advantage is that you don't actually have to bother with searching for its website via your phone, but simply tap the app and you're in. Once inside, you can easily buy and/or sell shares with only a few taps. Pretty much all existing order types are available to you, including options like linked orders, or conditional orders. Next, the app also allows you to keep track of your order history, see any current positions that you may have set up from before, and more. You even get to use updated charts, and access market depth. Watchlists are also available for you to set them up and keep a close eye on them, and, of course, you can always monitor how your entire investment portfolio is doing. Lastly, you can also keep track of all the relevant market news by using this app, as well as some relevant commentary on new developments, all of which can help you make the best investment decisions at any time.
Pros of CMC Markets:
The app is very customizable
You can keep track of different watchlists
Integrated access to news and expert commentary
Multiple order types
Cons of CMC Markets:
A bit complicated, aimed at experienced users
2. CommSec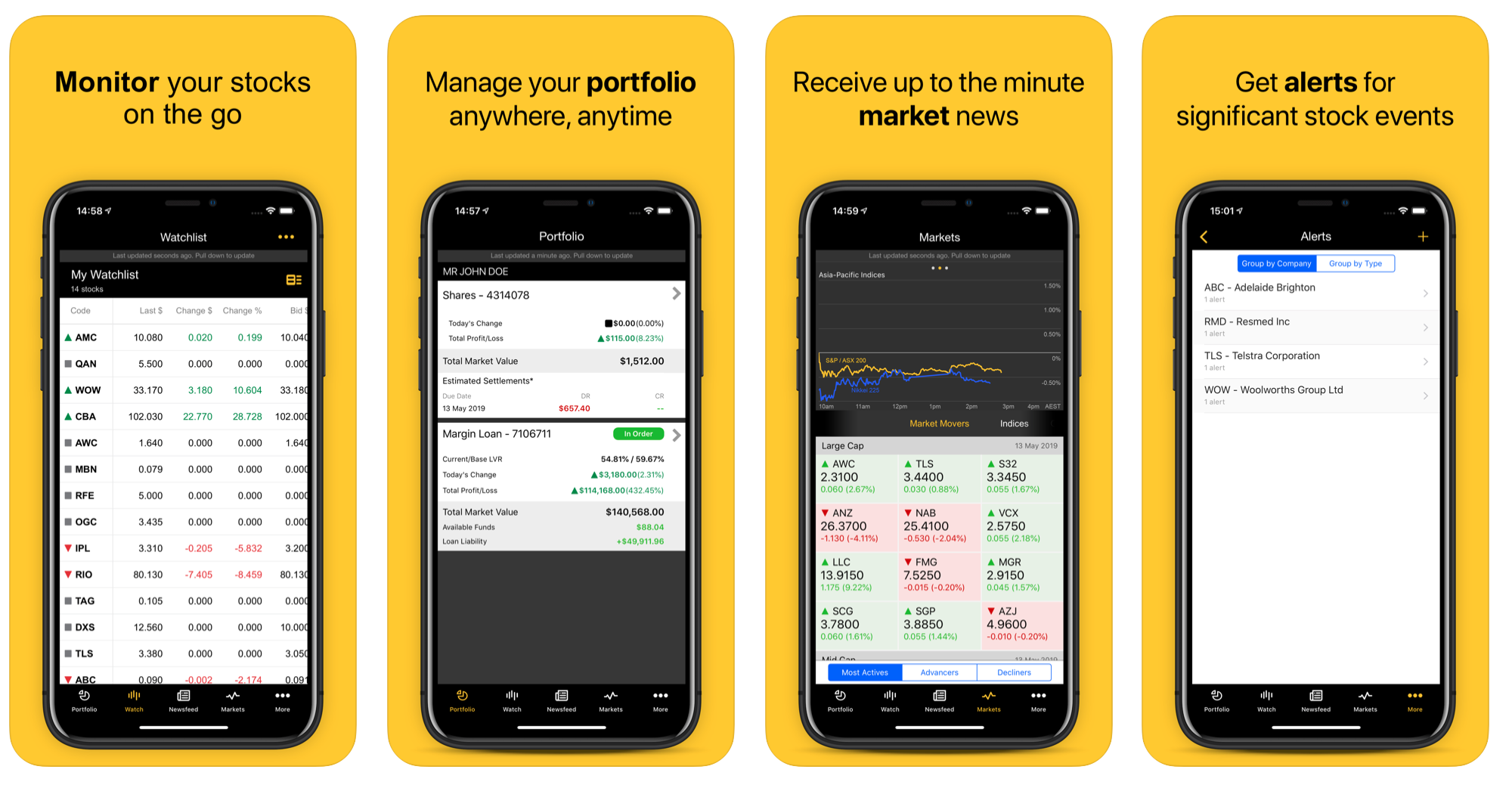 Next, we have a CommSec app, a good choice if you are interested in accessing their share trading platform. Similarly to our previous entry, this app is an extension of an existing, well-developed trading platform that you can use in its web form, or via this smartphone app. It is one of the popular stock apps on iPhone or Android in Australia, so if you are looking for an app that offers a good user experience, this is probably one of the best candidates for you. It covers all standard functionalities, such as the ability to buy and sell shares, trade on live prices, and keep track of the market's performance in real-time. Like the last one, CommSec also lets you create watchlists, and monitor how each of the companies you might be interested in performs at any moment. The app further lets you keep track of equities, your CommBank cash balances, and even margin lending holdings, all of which are available in a single page view. It is certainly convenient with everything being in one place, so you don't have to waste time navigating between different tabs and sections. All in all, the app is simple but functional, and rather user-friendly, so we don't expect you will experience any issues with it.
Pros of CommSec:
Free stock app
Lets you make watchlists for easy stock monitoring
Allows you to buy and sell shares within the app
You can go beyond shares and access CFDs, equities, and alike.
Easy to use
Cons of CommSec:
Available exclusively for Android and iOS
3. Raiz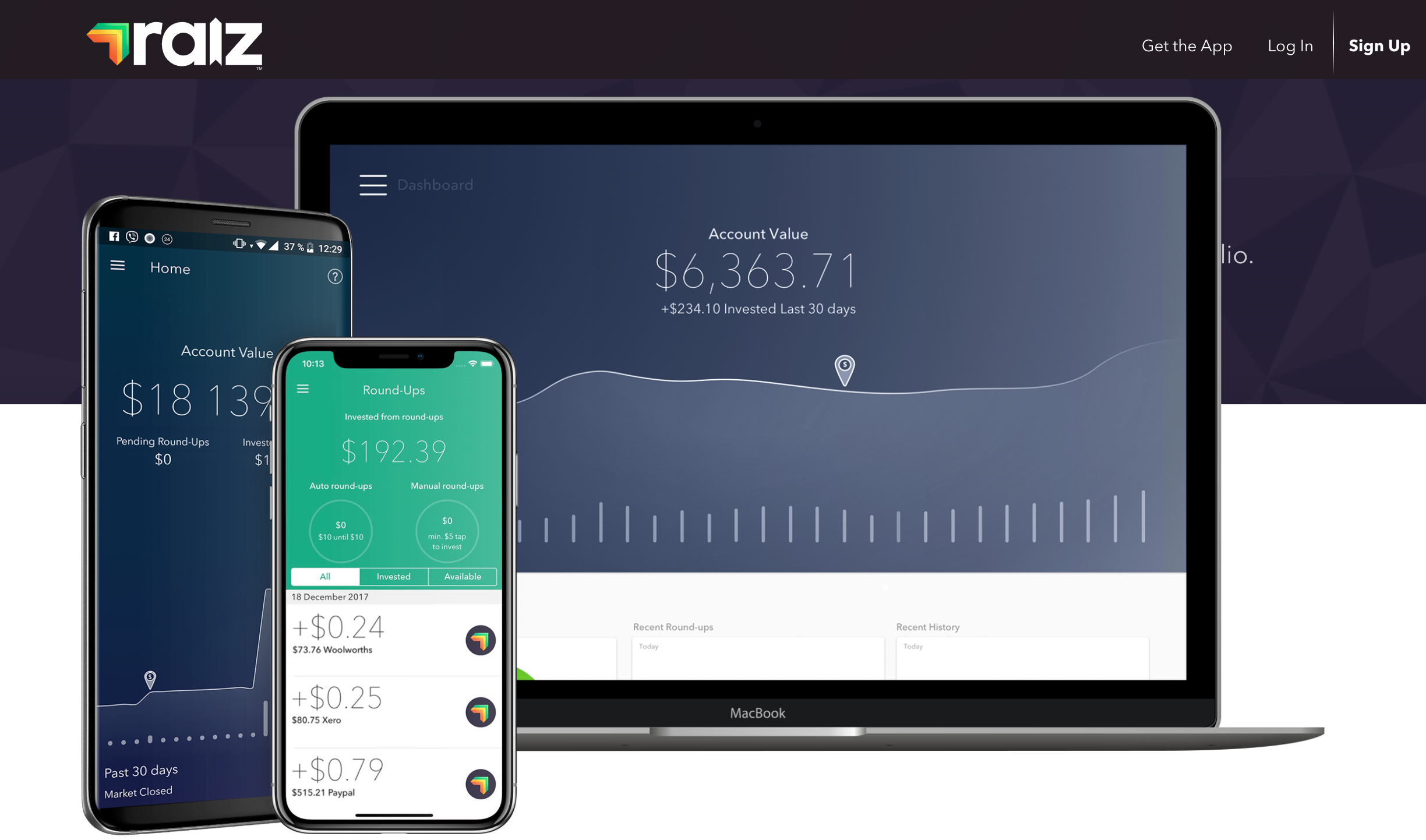 Raiz is a leading platform when it comes to things such as automated investment, and it is perfect for anyone who doesn't have the time to constantly keep track of the market. The app has been around for a long time, although it used to be called Acorns. It changed its name into Raiz about two years ago, in April 2018. Now, it acts as a micro-investing app, which lets you make use of any spare change that you may have. Instead of leaving it to just lie around uselessly and pile up, you can use Raiz to invest in a diversified portfolio, containing ETFs. That way, you can use the app to make some excellent minor investments and grow your wealth. This is an interesting approach that is not unique, but rare enough to make the app stand out. It was made for millennials who are expected to be tight on money and cannot afford to give up large amounts to invest in stocks. However, everyone has some spare change that they can, in fact, afford to get rid of. And, if you can make a profit at the same time, then why not? Simply connect your credit or debit card to your Raiz account, and the app will round each purchase to the nearest dollar automatically, All deposits will go into your portfolio, and get invested into some low-risk assets that you can benefit from.
Pros of CommSec:
Low minimum deposit ($5)
Small accounts pay low fees ($1 per month for balances under $5,000)
User-friendly
The app does most of the job on its own
Cons of CommSec:
Large accounts have significantly higher fees (0.25% annually for balances over $5,000)
Limited account options
You might spread your investments too thin when using only spare change
4. IG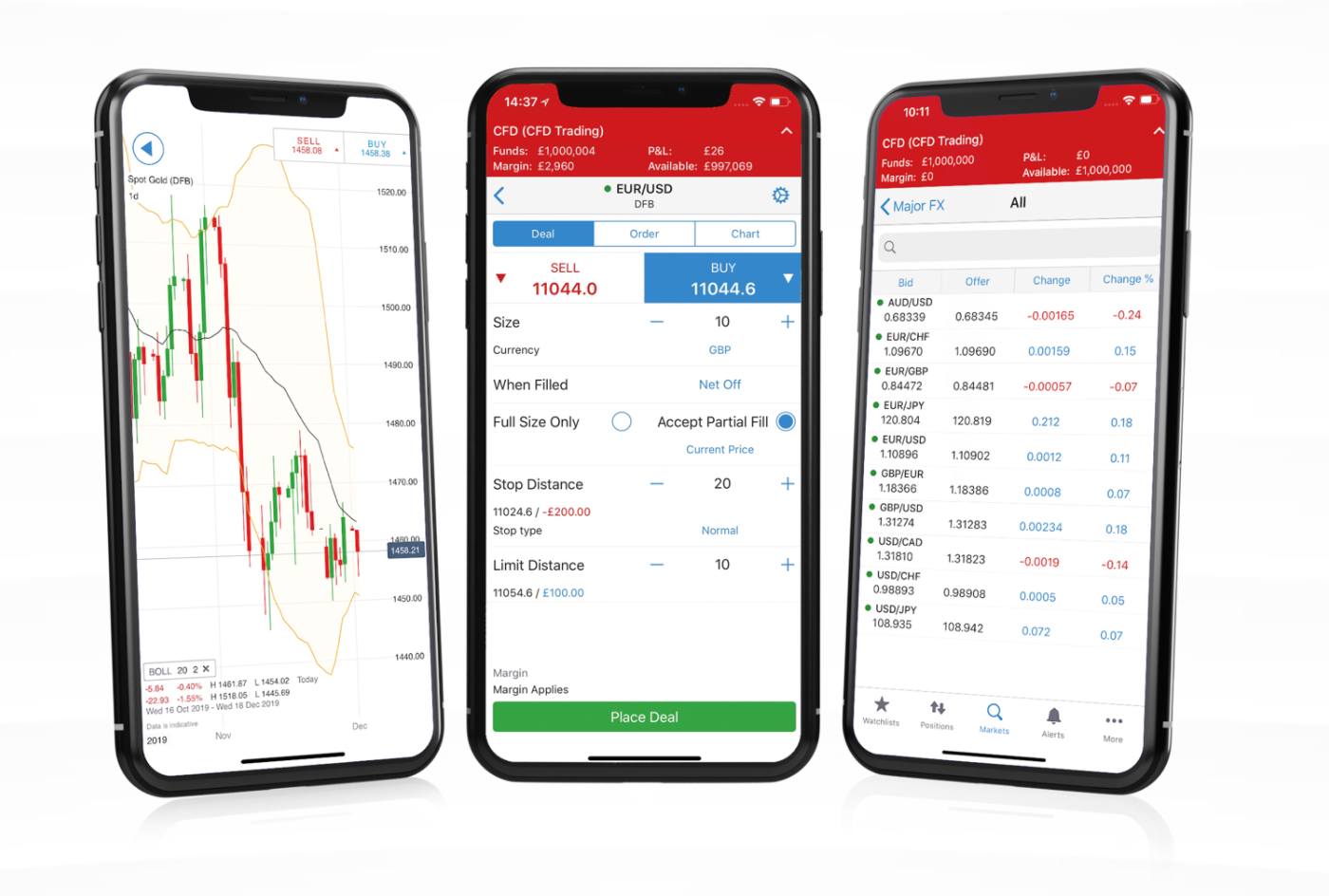 When it comes to IG, it offers an entire suite of trading apps that are specially designed to give every user the best possible trading experience, regardless of the device they use. IG supports plenty of different systems and devices, including Windows devices, Android devices, and iOS devices. That, of course, refers to tablets and smartphones alike. IG provides a free stock app. As soon as you install it and create an account, you instantly gain access to over 10,000 different markets. It is very inclusive and it provides something for everyone. However, it is not so easy to use for beginners, as it mainly targets experienced investors. Another potential downside is that the platform features high fees. It provides access to live market data, as well as a few tools used for market analysis, so traders get to make the best trading decisions at any time, depending on the current market conditions. It should be noted that it doesn't have as many tools as competitors, but some basic ones are included. You can also use it for trading CFDs, forex, commodities, and indices.
Pros of IG :
The app is completely free to download and use
It receives regular updates
It offers dedicated apps for different devices and systems
Straightforward deposits and withdrawals
Cons of IG :
The app targets professionals, and it might be too complex for casual users
Not too great selection of analysis tools
High fees
5. Stake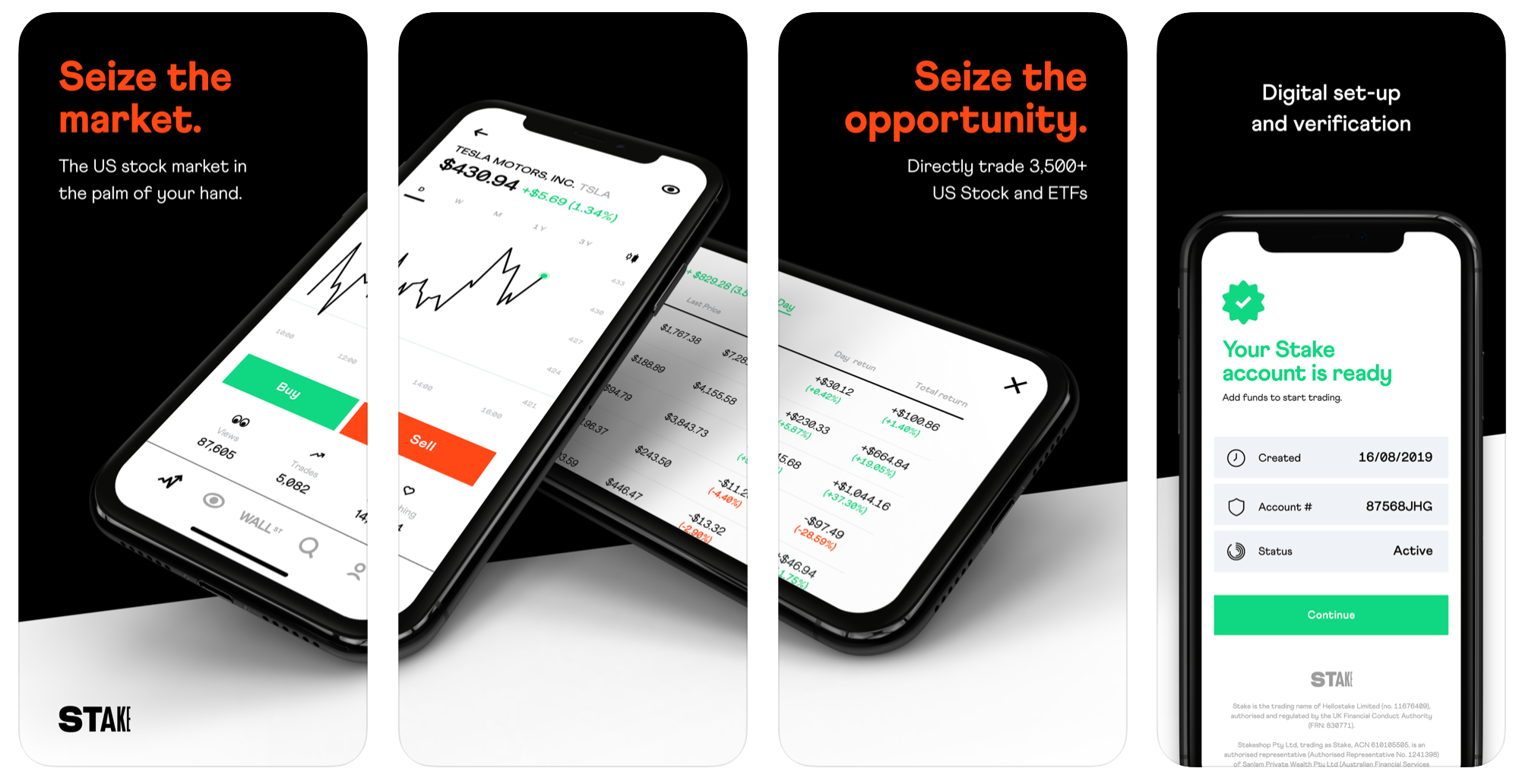 Next, we have a Stake. This is a great stock app for Android and iOS alike. However, unlike most other apps, it lets you buy, sell, or trade US stocks with ease. It features rather advanced and detailed filtering options, which allow users to keep track of stocks that they want, as well as those that they don't want. However, there are a few things that should be noted here, such as the fact that making a profit below $2,500 will result in you having to pay a transfer fee of AUD$5. In addition to that, you will also have to pay the standard exchange fee, although that costs next to nothing, and as such, it is mostly neglectable. But, it does require a minimum deposit of $10, while the maximum is $500,000, so it has limits on both ends. Still, the minimum investment of $10 is rather low, and it should not be a problem for the majority of users. The app also charges registration fees. In essence, the app has quite a few fees, although it doesn't do much in terms of hiding them, and its users appreciate transparency. Other than that, it is very easy to use, and you can simply access US-listed stocks from Australia. Apart from stocks, you can also use it to invest in ETFs, and you gain access to some of the world's largest companies, such as Facebook, Google, and even Alibaba.
Pros of Stake:
No brokerage fee
User-friendly and good for beginners
FX rate (0.7%)
Very advanced filtering
Cons of Stake
:
It only deals in shares listed in the US, so Australian shares are off the table
6. Westpac Online Investing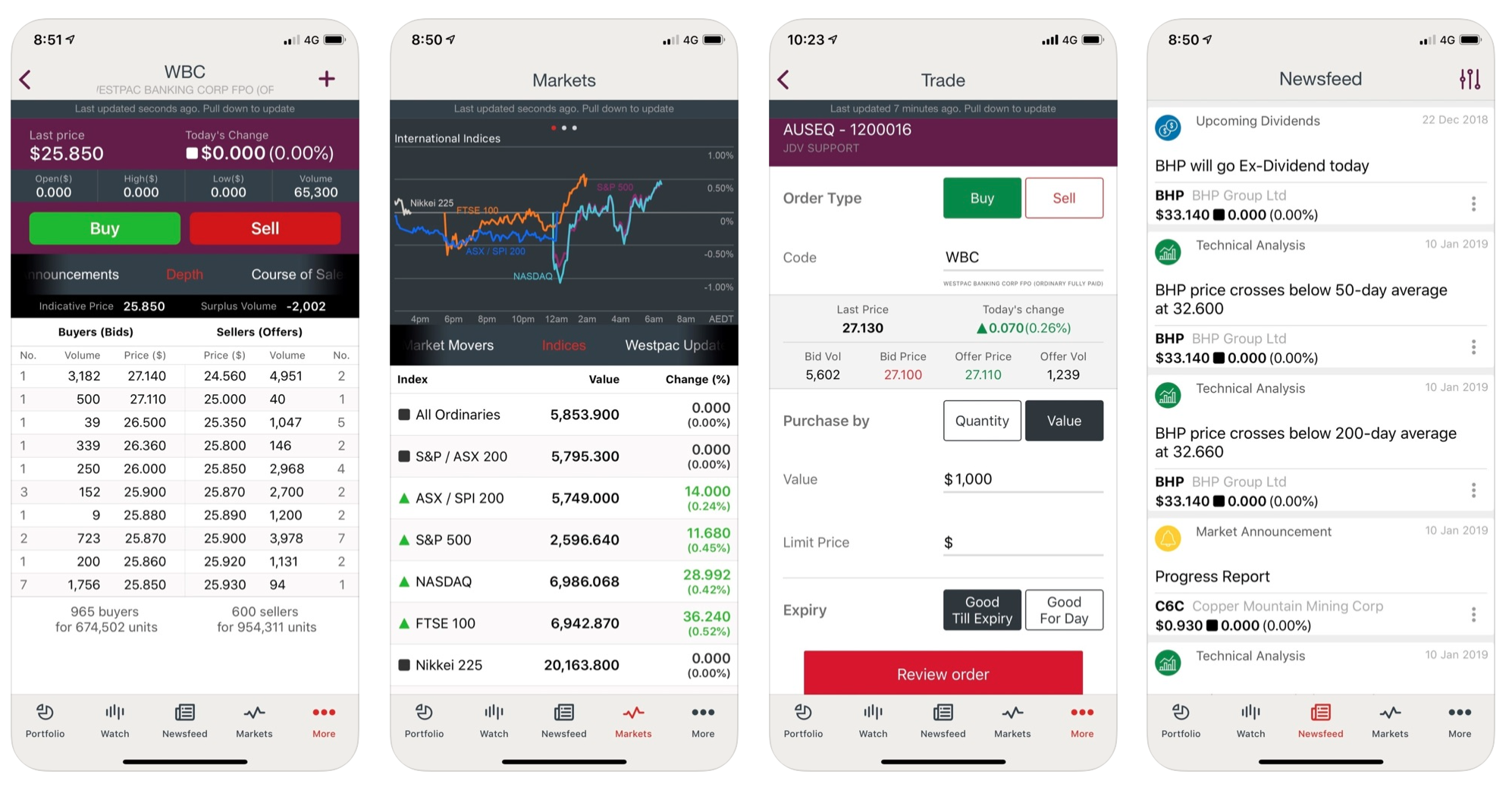 Nearing the end of the list, we have Westpac Online Investing. This is an app that provides easy and instant access to shares, warrants, ETFs, and ETCs. It works globally, with more than 30 major international exchanges. Some examples include NASDAQ, the NYSE, LSE, Tokyo Exchange, and more. It is very user-friendly, and you can use it on Android and iOS devices alike. However, it does have a high brokerage fee, which can either be $19.95, or 0.11% of the total value of the stock, depending on which one of the two is greater. It also doesn't offer account keeping or maintenance fees, which is appreciated by its users, and it provides a nice balance against higher brokerage fees. It is among the best day trading apps you will find, and it does a lot to help you make good trading decisions at any time. It allows you to create a watchlist, as well as to edit them in any way you wish. Not only that, but it provides access to recent news, and it lets you view live quotes. You can also do other things, such as set up customized alerts, so that the app would notify you when specific events are observed within your market of choice. Using it is easy, as mentioned, and you get to see your holdings at any time, and without any confusion. All in all, it is a good app that lets you trade more than just simple shares, so it is good for beginners and advanced users alike, provided that they are interested in what it has to offer.
Pros of Westpac Online Investing:
Access to live data and news
Very user-friendly
It lets you create and customize watchlists and alerts
It works with ETFs, ETCs, warrants, and shares
No account keeping or maintenance fees
Cons of Westpac Online Investing:
Only works on Android and iOS, Windows phones are not supported
High brokerage fee
7. Stocklight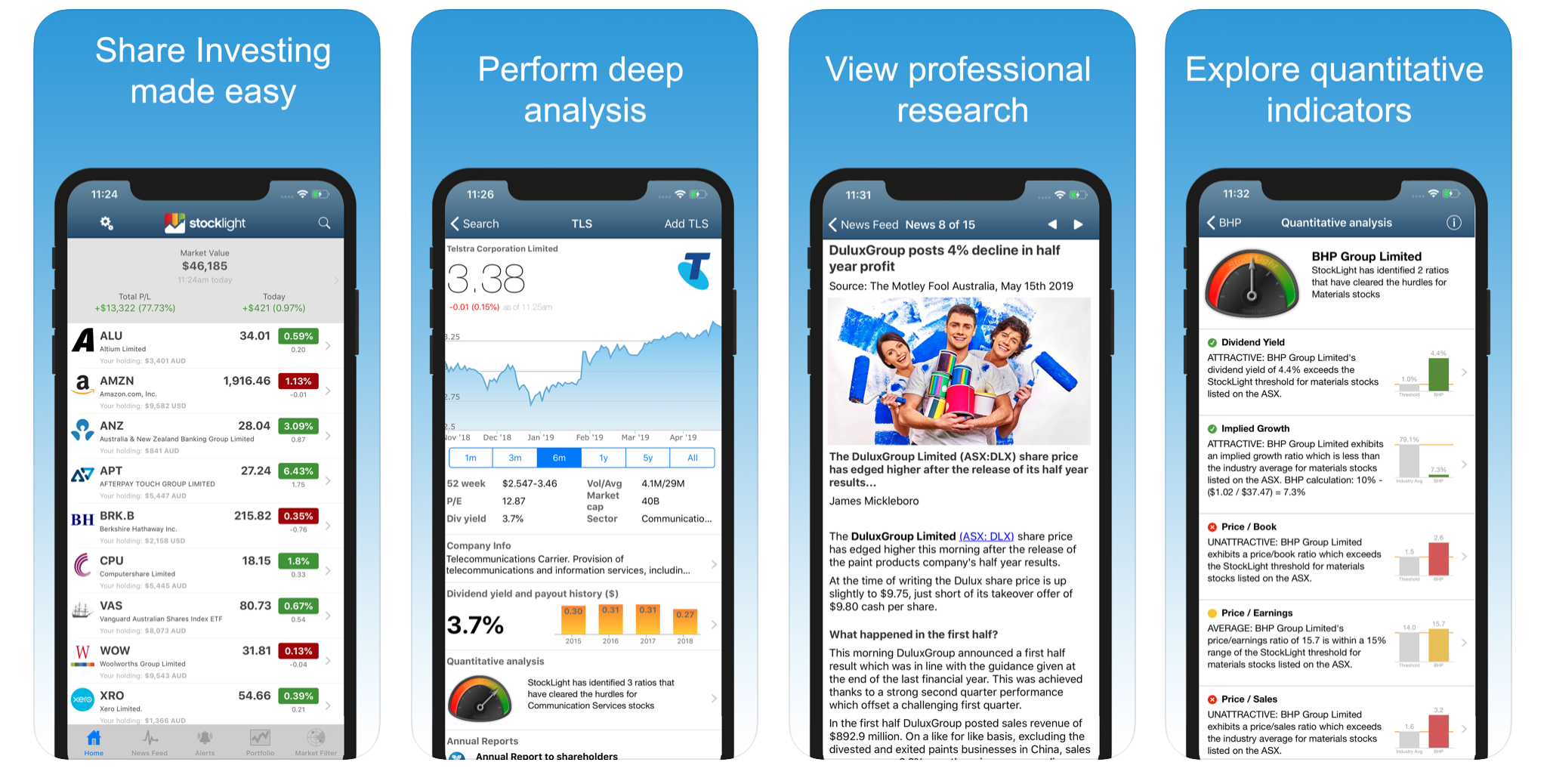 Lastly, we have Stocklight. This app is not like most others, as it understands that the endless stream of data is important for investors, but it also picks up on how difficult it is to go through it all and select what the trader really needs. So, the app decided to do it for them. In essence, it provides traders only with the most essential information. In fact, Stocklight will send notifications to the user's mobile device directly, every time when an important event relevant to their watchlist occurs. This is pretty much like alerts that many others offer, although it is more sensitive than that, which made it very popular in Australia. It is being used by around 80,000 Australians, which makes it the most downloaded share market app that doesn't belong to any of the country's major banks. Of course, you can get it completely for free, and use it on Android and iOS devices alike. With it, you get to create a watchlist to which you can add your own stocks, and keep track of pretty much anything, including dividends, announcements, news, and alike. Best of all, the information you are getting is relevant to what is on your watchlist, so you won't get lost in an endless stream of irrelevant news. You can easily keep track of your entire portfolio and monitor its performance and growth. Not only that, but there are also advanced filters that will let you find good investment opportunities, based on your interests. And, of course, you also get to see recommendations based on industry experts' opinions.
Pros of Stocklight:
It rates stocks and lets you know which ones are the top quality ones
It provides all the new information relevant to investing
Top-quality stock news app
Lets you create and edit watchlists
Only provides relevant information based on your interests
Cons of Stocklight:
Not an actual investment app
Basic service costs around $14 per month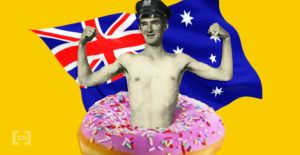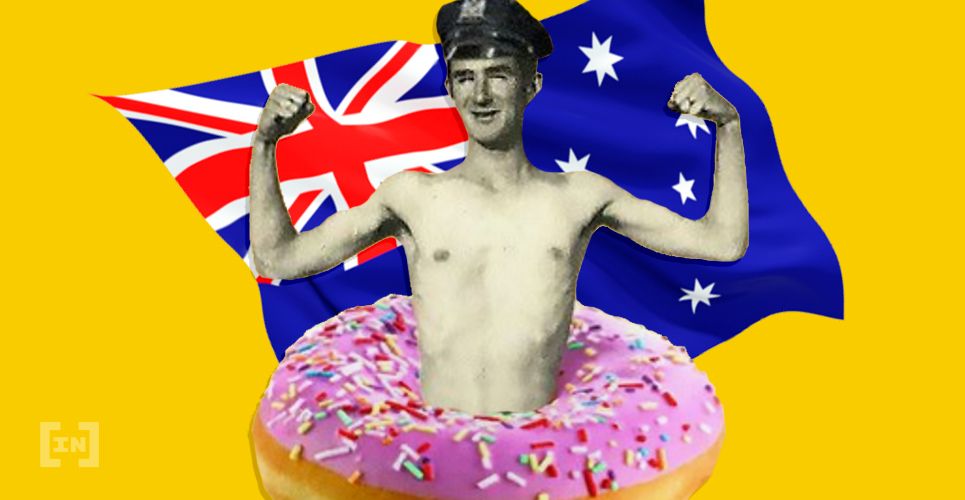 Conclusion
And with that, we would end our list of best stock trading apps for Australia. Each of these apps is considered to be among the best tools for any investor, although their usefulness to you depends on your own situation. If you only wish to be a casual investor that would invest their spare change, there is an app for that. However, there is also one that you might find attractive if you are an active trader or a professional investor who wishes to dedicate a lot more time to their trading decisions. And, of course, we also included an app that specializes in monitoring the market for any relevant news for the products you may be interested in, which will undoubtedly be of great help in your research and information gathering, so do give them a look over and make your choice.
Disclaimer
In line with the Trust Project guidelines, the educational content on this website is offered in good faith and for general information purposes only. BeInCrypto prioritizes providing high-quality information, taking the time to research and create informative content for readers. While partners may reward the company with commissions for placements in articles, these commissions do not influence the unbiased, honest, and helpful content creation process. Any action taken by the reader based on this information is strictly at their own risk.