Avalanche is a decentralized, highly scalable, and customizable blockchain platform for DApps, smart contracts, gaming, and DeFi applications. This layer-1 blockchain strives for safe, scalable, and more efficient ways to transact. Let's explore the nine best Avalanche wallets with which to store AVAX — the native crypto — based on each wallet's features, including ease of use, security, and compatibility. Here's where you should be storing your AVAX.
What are the top 9 Avalanche wallets?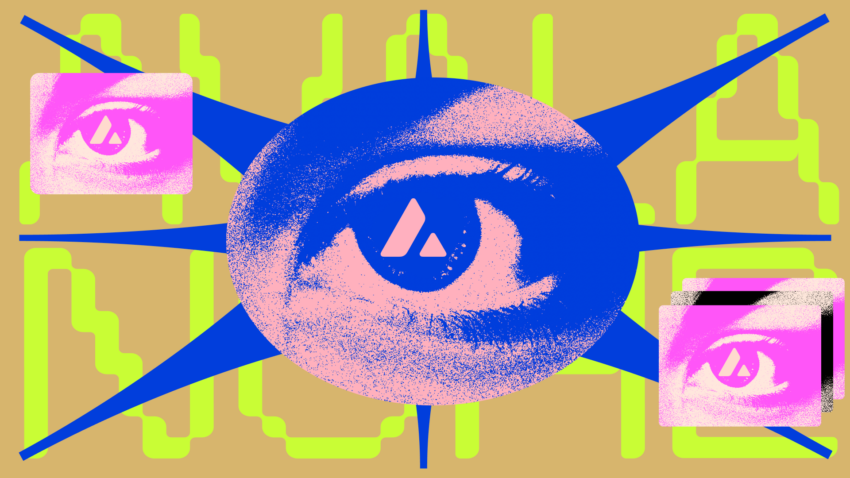 AVAX is a promising token according to Avalanche price prediction. Avalanche is a three-prong platform comprising the C-Chain, the P-Chain, and the X-Chain for exchanging AVAX, DeFi, and staking AVAX. Many AVAX wallets are available, each with its own features, pros and cons, and security measures.
1. Ledger Nano X: Best for security and multi-currencies
Cryptocurrency support: The Ledger Nano X wallet supports over 5,500 cryptos, including bitcoin, AVAX, ripple, litecoin, and many others.
Wallet Type: Ledger Nano is a non-custodial hardware wallet that gives you full control over your private keys. It stores your private keys offline, making it safe to store your crypto.
Features
Bluetooth enabled for easy on-the-go asset management
Large storage capacity (up to 100 apps)
Easy setup and compatible with Mac, IoS, Windows, and Linux
Its security features include a PIN code and a recovery seed phrase to restore your AVAX crypto wallet in case of loss or theft.
Easy to use and navigate through a simple interface.
Multi-currency support
Ledger Nano X integrates with popular crypto wallets, including Ledger Live, Electrum, and MyEtherWallet.
Pros
The offline storage of private keys makes Ledger Nano one of the most secure crypto wallets.
Ledger Nano is versatile and can manage a wide range of digital assets.
The simple interface makes it popular for beginners and experienced crypto users.
Cons
Nano wallets can be expensive, especially for small crypto holders.
While offline storage is more secure, it can inconvenience those who require frequent transactions.
2. Trust Wallet: Best for diversification
Cryptocurrency Support: Trust Wallet supports over 70 blockchains and 4.5 million digital assets, including ERC20, ERC721, and BEP2 tokens.
Type: Trust wallet is a non-custodial hot wallet that gives users full control over their coins and tokens.
Features
Multi-currency support
Multiple security layers, including a PIN code and biometric authentication (fingerprint or facial recognition).
Decentralized exchange (DEX) integration enables users to swap tokens on EVM chains like Avalanche directly from the wallet using DEXs like PancakeSwap, SushiSwap, and Uniswap.
The wallet has a simple interface that makes it easy for users to manage their crypto.
Trust Wallet has an in-app DApp browser where users can access decentralized applications directly.
Pros
With significant crypto support, Trust Wallet is a versatile AVAX wallet.
Seamless ability to trade crypto directly from the wallet and easily connect with Binance.
Trust Wallet's simple interface and helpful features make it an excellent choice for beginners.
Cons
Lacks interoperability with cold-storage wallets
3. Coinbase: Best feature-rich wallet
Cryptocurrency support: Coinbase wallet deploys the high security standards of the Coinbase crypto exchange. It supports over 500 digital assets, including AVAX, BTC, LTC, ETH, and more.
Type: Coinbase is non-custodial and is a hot storage Avalanche wallet.
Features
Multiple crypto support, including BTC, AVAX, ETH, and more
Support for Ethereum-based tokens (ERC-20), as well as other popular tokens
Built-in support for web3 decentralized applications (DApps), smart contracts, and NFTs
Mobile app's ability to directly buy and sell crypto
Biometric security (fingerprint and Face ID) and PIN protection
Option to backup wallet using a recovery phrase
Integration with Coinbase exchange for easy transfer of funds
Pros
Access to DApps, staking, and NFTs
Multi-currency support
Easy Coinbase exchange and app tokens transfer
Cons
Unfavorable transaction fees
Buy and sell options are not globally available
In-app purchase fees are higher than in other exchanges or wallets
4. OKX: Best for web3
Cryptocurrency support: OKX Wallet, by the OKX exchange, integrates 50 blockchains and is a gateway into web3 DeFi Yields, an NFT marketplace, and DEXs.
Type: OKX Wallet is multi-chain and integrates Avalanche, ETH, Polygon, etc. It is a non-custodial AVAX wallet and is available as a mobile/web app or browser extension.
Features
One-stop store for all decentralized assets
Offers a browser extension, mobile, and web app
NFT marketplace
Provide mining pools and loans
Pros
EVM and non-EVM chains support, thus access to DApps without switching wallets
Cons
Not available in the U.S.
5. Crypto.com DeFi Wallet: Best for interacting with DeFi protocols
Cryptocurrency support: Crypto.com wallet supports over 700 coins across 20+ blockchains.
Wallet type: Crypto.com is a non-custodial hot wallet. It provides crypto trading, NFT, DEX access, and crypto credit cards.
Features
Multi-chain support to blockchains, including AVAX and Arbitrum
Helpdesk via email, knowledge base, and live chat
Easy setup and compatible with iOS and Android
8.5% APY on crypto assets and 14.5% on stablecoins
Pros
Freedom to choose trading fees
Discounts availability
Cashback on credit cards
Cons
High trading fees except for transactions on its native CRO
Poor customer experience
Minimal helpful resources
6. ELLIPAL Titan: Best for integration
Cryptocurrency support: ELLIPAL Titan supports 10000+ tokens
Type: ELLIPAL Titan is a hardware cold storage wallet for offline storage.
Features
Good battery support and long standby time of up to 259 hours
Compatible with Android and iOS
Self-destruct mode in case of loss or unauthorized use
Easy setup
Pros
Mobile-friendly
Compact design
Cons
Poor customer experience and support
7. BlockWallet: Best for privacy

Cryptocurrency support: Blockwallet integrates various Ethereum Virtual Machine (EVM) chains, including Ethereum, Avalanche, BNB, Arbitrum, and Polygon. BlockWallet supports 250+ tokens.
Type: BlockWallet is a secure non-custodial easy-to-use wallet. It places high emphasis on privacy, thus safeguarding investors and funds.
Features
Operates as a web3 VPN
Available on web-based browsers, including Brave, Chrome, etc.
Allow swaps within the wallet
Helps spot and filter scams
Pros
Prevents user tracking
Support Trezor hardware
Phishing protection
NFTs and DApps compatibility
Android, iPad, and iPhone mobile app
Privacy-focused alternative to MetaMask
Cons
Not multi-language. Supports only English
Online support only
8. CoolWallet Pro: Best for convenience
Cryptocurrency support: Supports all major cryptocurrency assets totaling 5000+ tokens
Type: Hardware wallet providing cold storage
Features
Bluetooth enabled for easy 24/7 asset management
Lightweight and portable
Android and iOS compatibility
Long battery life
Multi-currency
Pros
Android and iOS mobile app
Easy setup
Reasonably priced
Credit card-sized hardware wallet
Cons
Limited staking options (only supports Tron, Polkadot, and Cosmos)
9. Exodus: Best for easy access
Cryptocurrency support: Exodus supports 250+ tokens
Type: Exodus is a non-custodial hot wallet that doesn't allow internet access for safety reasons.
Features
Easy-to-use UI making it popular for beginners and the experienced traders
Supports swaps and staking
NFT storage
It supports Trezor offline storage
Easy setup
Resourceful educational materials
Pros
Accepts bank transfers, credit, and debit card payment options
Compatible with iOS, Trezor, Linux, and Android
Available on desktop, mobile, and browsers
Cons
Does not have multi-signature support or 2FA
How to select the best AVAX Wallet?
Depending on your experience level, you may prefer a beginner-friendly wallet or one that offers advanced features for experienced users. Choosing a wallet that caters to your needs and provides the security and convenience you require is paramount. Consider the following factors before making a selection:
Security
Look for wallets with strong encryption and multi-factor authentication features for maximum security. Check if the wallet has a backup and recovery feature for emergencies like a forgotten password or lost private key. Confirm it does not require your personal information or sensitive data and has a good reputation for observing user privacy. In addition, ensure the wallet is regularly updated with the latest bug fixes.
Compatibility
Support
Look for wallets offering 24/7 customer support for any questions or issues. Consider whether it has multi-language support and a comprehensive FAQ section covering common topics and frequent issues.
Fees
Reviews and reputation
Get feedback by reading user reviews. Consider independent review sites as well as official websites for balanced perspectives. You can ask for recommendations from users who may have prior experience with the wallet. Check if the wallet has support from the crypto community. Wallets that have existed for a while and have a proven track record enjoy user trust.
Features
Also, check if the wallet deploys additional features, including multiple crypto support, DApps, and NFTs. This may or may not be of interest, depending on your intentions.
Which Avalanche (AVAX) wallet to choose?
All of the nine AVAX wallets mentioned above deploy reliable, secure, and user-friendly interfaces to receive, sell, store, and exchange AVAX. Ultimately, the best Avalanche wallet depends on your specific needs and preferences. For cold storage, Ledger is always a strong shout. OKX offers a great all-rounder web3 wallet that supports AVAX. Meanwhile, privacy-focused individuals should check out BlockWallet.
Frequently asked questions
What wallet does AVAX use?
Is MetaMask a AVAX wallet?
How to buy Avalanche wallet?
Disclaimer
In line with the Trust Project guidelines, the educational content on this website is offered in good faith and for general information purposes only. BeInCrypto prioritizes providing high-quality information, taking the time to research and create informative content for readers. While partners may reward the company with commissions for placements in articles, these commissions do not influence the unbiased, honest, and helpful content creation process. Any action taken by the reader based on this information is strictly at their own risk.