KuCoin is a Seychelles-based cryptocurrency exchange that was started in August 2017, by co-founders who are passionate about blockchain technology and the advantages it presents to modern-day finance.
The company's mission is to facilitate the global free flow of digital value. 
KuCoin believes that technological progress will revolutionize the way we create and distribute value. The company has built its services on the basis that sooner or later, the mass adoption of cryptocurrencies will turn into a reality.
KuCoin presents a wide range of diversified trading options to users as it has listed over 400  cryptocurrencies in more than 400 markets it has grown into one of the most comprehensive cryptocurrency exchanges. KuCoin offers high-level security, a slick interface, and beginner-friendly UX. 
What KuCoin offers:
margin and futures trading, a built-in P2P exchange
ability to buy cryptocurrency using a credit or debit card, instant-exchange services
ability to earn cryptocurrency by lending or staking via its Pool-X 
opportunity to participate in fresh initial exchange offerings (IEOs) via KuCoin Spotlight
small-cap cryptocurrencies with tremendous upside potential 
a large selection of tokens
lesser-known cryptocurrencies
generous profit-sharing incentives – up to 90% of trading fees go back to the KuCoin community through its KuCoin token (KCS).
Kucoin charges the user's a trading fee for 0.1% maker fee and 0.1% taker fee, these do not apply to some of the trading pairs Users who hold its exchange token, KCS, will enjoy trading fee discounts and daily bonuses.
KuCoin is a non-U.S.-based exchange, so U.S. users above the FBAR threshold will need to include their FBAR filing. In addition to information about the user's account as well as KuCoin's country of operation, users need to include their highest balance of cryptocurrency held on the exchange during the year, calculated in U.S. dollars.
The exchange is able to calculate this value based on users' transaction history on its platform.
Crypto to Crypto trades is taxable in many jurisdictions, including in the United States. In such countries or regions, users will likely need to report trades made on KuCoin.
Per IRS guidelines, users must report the U.S. dollar values of the trades that they execute, even for crypto to crypto trades. Several cryptocurrency tax software can help users with this, importing trades from KuCoin automatically via API connection or via CSV / spreadsheet records.
Different users may use KuCoin to trade a wide variety of altcoins, software is notably helpful in this case as it will be able to calculate the necessary fiat values for taxes for even the more obscure tokens.
The trading history of users will be calculated as well, it will register the cost basis of that bitcoin if it was later transferred to KuCoin and traded for an altcoin.
What is Kucoin lending?
In the world of cryptocurrency, there is something called cryptocurrency lending. This is an alternative investment strategy where investors lend cryptocurrency to borrowers in exchange for interest. This system comprises the lender and the borrower. 
It is important to note that these are loans with collateral. The lender receives interest from the borrower in exchange for the loan, while borrowers deposit cryptocurrency assets as collateral to secure investors' investment. This serves as a guarantee for the lender; if anything goes wrong, they can use this collateral as a form of compensation.
KuCoin offers an opportunity to lend one idle token to other users who are seeking loans for margin trading. For example, when a margin trader predicts that the BTC price will go up.
They can borrow USDT to buy BTC, and when the BTC price goes up they sell BTC for USDT and pays back the borrowed USDT with interest.
To guarantee the loan, the trader needs to maintain a certain amount of assets as collateral so that they can pay back the USDT if his prediction is wrong and the BTC price goes down.
KuCoin lending is suitable for the investor with a low-risk appetite, as they are able to earn profit from interest lending and they don't have to take high risks as traders.
The KuCoin App
The KuCoin App helps users to stay connected to the latest market changes anywhere, anytime. The app can be downloaded from Google Play or the Apple Store. The App offers a new UI design with, quotes that are synced with the official website and bonuses with one click. 
The App also gives users access to the 24/7 help center. Users are able to look at winning and losing trading pairs at will.
The App offers the full trading experience with comprehensive candlestick charts. Price warning setups can prevent users from missing any prime trading opportunities. Users can also save a record of their favorite trading pairs. 
The App is said to be worth the download as it comes with an asset interface that includes double account management that is highly secure and more flexible. Users will also receive notifications when they log in from devices when token prices reaching the warning price point, and they will also receive news and promotion, asset updates, and announcements.
Finally, users can check their service fees and discounts. They can register accounts as individuals or corporations; switch languages or currency preferences and upgrade security settings to keep the account constantly protected.
KuCoin versus Binance
Binance is recognized as the largest cryptocurrency exchange in the world. KuCoin is also recognized as one of the most popular global cryptocurrency exchanges. A brief comparison of the two is necessary to see the operational excellence of KuCoin.
KuCoin VS Binance
Feature
KuCoin
Binance
Supported cryptocurrencies
BTC, XMR, DAG, ETH & 400++ more
BTC, ETH, XRP, LTC, BCH, EOS, XMR, TRX, XLM, NEO & 250+ more
Supported fiat
USD, EUR, GBP, RUB, CNY, AUD & 50+ more
USD, AUD, GBP, EUR, RUB, TRY, NGN, UAH, PHP, CZK & 20+ more
Mobile app available
Yes
Yes
Deposit methods
Credit card, Cryptocurrency, Debit card
SEPA & Bank transfer (ACH)
Main location
Seychelles
Malta
Supported cryptos
400+
305
Trading fees
Maker/taker: 0.1%/0.1%
Maker/taker: 0.1%/0.1%
Native currency
KCS
BNB
Why is KuCoin trusted?
KuCoin is considered to have a good reputation and trust amongst people as it is referred to as "The people's exchange". This is because of the variety of pairs in the selection and cryptocurrency-related service offerings.
KuCoin has its native cryptocurrency called KuCoin Token (KCS). KCS holders can get discounts on trading fees and earn more cryptocurrency with a daily KCS bonus. KCS reached its ATH in 2018 when the value was $1.8 million. 
It is said that 1 in 4 cryptocurrency users use KuCoin. The platform cemented its trust and reputation amongst users as it has over 8 million registered users across207 countries and regions around the world.
KuCoin has comprehensive security measures and they are insured for cyber crimes and fraud to ensure the investment of the users is safe.
Is KuCoin Safe?
KuCoin was hacked in September 2020, and the hackers made away with $281 million. However, the way in which the company dealt with this incident restored trust in people. The CEO, Johnny Lyu once said "any stolen customer funds would be covered completely by an insurance fund".
KuCoin is said to be one of the most active cryptocurrency exchanges, with daily average volumes of over $100 million, according to the cryptocurrency data site CoinGecko.
As of October 7, 2020, the exchange has recovered some $204 million of the stolen cryptocurrencies and has made headway into identifying a suspect.
So users can be assured that they won't suffer any irreplaceable losses of their cryptocurrency investments. As KuCoin is quick and responsive in these matters, ensuring that investors are reimbursed.
How to get started on KuCoin
Users who want to get started with KuCoin can click the KuCoin sign up, fill out the information required to open an account, and then undergo these necessary steps;
Set up a Two-Factor Authenticator (2FA)
Verify your email and/or phone
Set up a trading password
Set up safety phrases for email, login, and withdrawals
How to withdraw on KuCoin
Step 1 – Log in to the KuCoin account. Click on the "Overview" under the "Assets" tab, then the "Withdraw" tab. Users may type the token name in the search box, or scroll down and click on the token they want to withdraw.
Step 2 – Once users have selected the correct token, they will need to add the wallet address (composed of remark name and address) and amount. The Remark is optional. Then click "Confirm" to carry out the withdrawal.
Step 3 – Input user trading password> E-mail verification code > Google 2FA code or SMS verification code to complete all the withdrawal steps.
KuCoin has a 24-hour helpline where users can get assistance for queries of any nature. There is staff available to assist users with deposits, withdrawals, interface-related questions, or any other questions.
KuCoin is a safe and reputable cryptocurrency exchange and it is considered to be amongst the most popular exchanges in the world. KuCoin offers a comprehensive bouquet of services for its users such that they do not have to use multiple exchanges to get a quality service. 
Disclaimer
All the information contained on our website is published in good faith and for general information purposes only. Any action the reader takes upon the information found on our website is strictly at their own risk.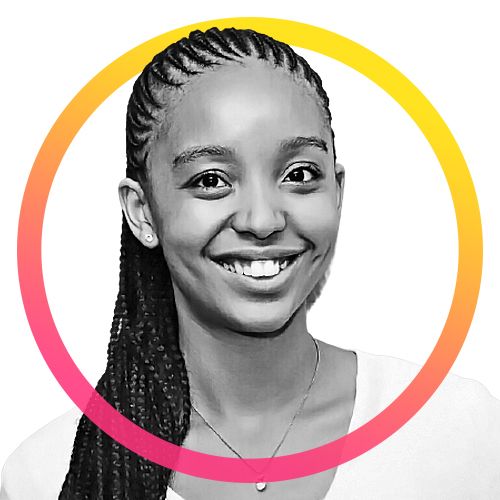 Mbali is a commercial content writer at BeInCrypto. She is passionate about financial inclusion and socio-economic development. With experience as a researcher and writer in the...
Mbali is a commercial content writer at BeInCrypto. She is passionate about financial inclusion and socio-economic development. With experience as a researcher and writer in the...
READ FULL BIO
Sponsored Sponsored