For years the crypto market has had the nickname of the "Wild West" of the financial world. Within that Wild West, a new crop of young investors may just be the fortune-hunter of today.
The year is 1848, and the rivers of California are sparkling with opportunity. Swarms of prospectors line the banks. Many left everything they once knew for the promise of striking it rich.
Towns became flooded with hopefuls. What once were small settlements along the Sacramento river blossom into bustling centers of commerce. Common supplies, which are used for gold mining, fly off shelves and create shortages. People make nothing and crash, or they strike gold, and their lives change forever.
Today mining hotspots are resurfacing in the United States and around the globe. However, miners are no longer panning for gold nuggets. Mining cryptocurrencies like bitcoin and ethereum is the latest trend with lucrative prospects.
Currently, countries like the U.S. and Iceland are global mining hubs. Mining companies are moving in and setting up shop. Mining equipment is hot on the market and even banned from sales in certain countries.
As bitcoin holds the title of "digital gold," young GenZ hodlrs may be the gold miners of the modern era. However, this generation is not only striking it rich monetarily.
Those in this demographic have the inherent wealth of growing up with the innovations of Web 3. They possess the possibility of being natives to DAOs and blockchain-based solutions.
A GenZ perspective
Samantha Marin considers herself part of the upcoming generation of digital natives. She graduated from her university as a "pandemic student" and moved into the Web 3 space as the talent scout of the writer's guild for the Bankless DAO.
Marin says that for many in the Gen Z community, crypto is a "life raft" out of a cycle of student debt, rising inflation, and climbing housing costs.
"There are tons of articles online about how Millennials are poorer or worse off than their parents, but no one has written much about what's going to happen to Gen Z. We see crypto as our way out," she says.
Despite much of the foundation of the crypto space being built by their predecessors, Marin speculates Gen Z will adopt it en masse.
This new generation already capitalizes on their affinity for social media and influencer power to rally their peers. Influencers like "MissTeenCrypto" uses her Twitter following of almost 35 thousand to "spread crypto and NFT adoption to Gen Z."
Additionally, the crypto and digital asset service provider MEXC Global created a mini-podcast series called "Gen Z Talks Crypto," specifically catered to this demographic. The way in for GenZ is the only way in which they know – connected through the ever-developing metaverse.
The power of community
Reports continue to surface regarding the power of Gen Z's presence in Web 3. The generation already pronounced native to the internet became even more acquainted with online society through the digitalization of the world via the global pandemic.
Communities in which one had a physical presence moved online. The only way to subvert overarching power traditional power structures was decentralization.
"Crypto and Web3 communities are important for this generation because we can no longer trust our regulators, politicians, and business leaders to build what we need—it's no fault of any single person. It's just that our systems are too slow and bottle-necked," Marin says.
Moreover, Web3 gave power to the next generation to troubleshoot apparent societal issues through their own communities.
"We need access to health insurance not tied through our employers—there's a DAO for that," says Marin.
"There needs to be pressure on companies actually to emit fewer greenhouse gases—there's a DAO for that. We need to buy pieces of culture and public interest that have previously been kept in the hands of private art collectors—there's a DAO for that."
If Gen Z continues its rapid adoption of Web3 technologies, as Marin and others point out, solutions can be built by the people who need them most.
A digital advantage
This new generation has an open door to new avenues of wealth accumulation. Striking it rich for this next generation doesn't even mean being a dogecoin millionaire.
While this might be true for some, en masse, the wealth of the benefits and freedoms of decentralized systems are all the more valuable.
"If crypto regulations don't try to shut down the industry, GenZ will get to start our wealth-building years on a good foot, while Millennials had to start their wealth-building years around the housing crash," the DAO talent recruiter comments.
Marin said some of the generation's biggest advantages to building up the space are "time and lack of big life commitments."
She related that many are without major commitments, which would prohibit risk-taking and striving for alternative solutions.
"No mortgage (yet), no kids (yet), no major life obligations (yet). I feel comfortable taking risks in the crypto space because I only have myself to worry about," she says.
In a similar mindset, the prospectors set out centuries ago to strike it rich in the world's natural resources. Now, the digital world's resources are here to reap from the next generation of fortune hunters.
Disclaimer
Following the Trust Project guidelines, this feature article presents opinions and perspectives from industry experts or individuals. BeInCrypto is dedicated to transparent reporting, but the views expressed in this article do not necessarily reflect those of BeInCrypto or its staff. Readers should verify information independently and consult with a professional before making decisions based on this content.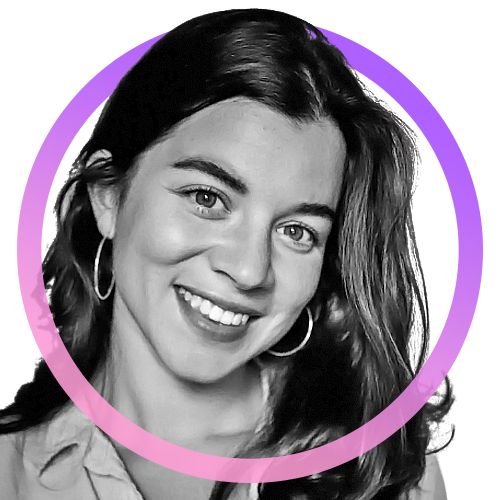 Savannah Fortis is a multimedia journalist covering stories at the intersection culture, international relations, and technology. Through her travels she was introduced to the...
Savannah Fortis is a multimedia journalist covering stories at the intersection culture, international relations, and technology. Through her travels she was introduced to the...
READ FULL BIO
Sponsored Sponsored