Hyperspace is a new entertainment venue that wants to be a physical portal to the metaverse.
Malls in Dubai are the best in the world. That's if you like malls. If you hate them, then Dubai has the worst malls in the world. But, no one does malls like Dubai. Shopping is life. Tourists come from all over the world simply to see the shopping lifestyle.
The Dubai Mall is one of the world's largest shopping malls. It has a walk-through aquarium, and a world-class ice rink among other crazy things that shouldn't be in a mall. There's 14,000 parking spaces and you probably will still think that the parking struggle is real.
Other retail centers in Dubai have been called "shopping resorts." The Mall of the Emirates has an indoor ski resort. These malls are amazing things to see on holiday. But. The retail industry is in trouble. Big trouble.
Retail Apocalypse
With the rise of internet shopping plus the added bonus of Covid-19 restrictions, retail sales are a dying art. Malls are on their last breaths across the world. The phenomenon has been called the retail apocalypse. The corporations who run these vast centers of retail have realized that they must fill the retail gaps with other things… namely, entertainment hubs, and food offerings, just to keep some human presence in the fading malls.
In places where malls are life, these huge monoliths need to be saved. The malls of the Middle East are massive wonderlands. At the extreme end of consumerism, they are a fantastic spectacle. But. Everyone knows that the Middle East's mall culture might not survive the retail apocalypse.
It's no wonder then, that these huge malls are looking to fill their empty spaces with other things – like entertainment experiences.
Hyperspace Rises
Enter the founder of a new metaverse experience called Alexander Heller. Heller is a blockchain and gaming veteran, and the CEO of HyperSpace. His big idea is to merge the real world and the metaverse. It is hoped that his entertainment idea will fill the gap left by the lack of retailers.
HyperSpace is the world's first blockchain-enabled and extended reality (XR) attraction. It is being marketed as a physical gate to the metaverse. They say it will allow punters to have physical experiences that are engaging. And, it will convert them to the idea of the metaverse.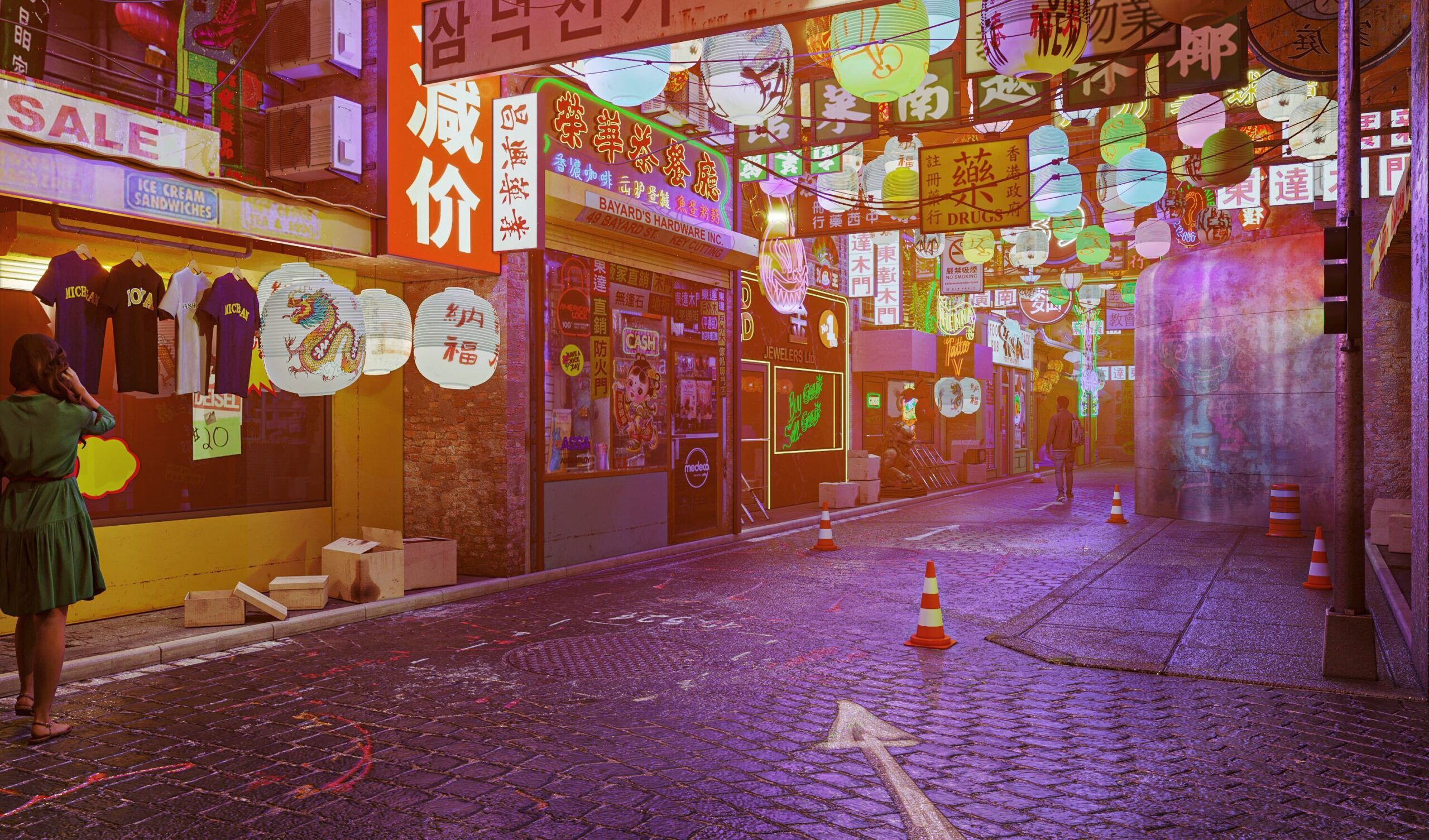 The first HyperSpace park will be built in a mall in Dubai. Inside it, customers can interact with NFTs, the Metaverse and with blockchain technology in a simplified and uncomplicated way. There will be people, fashion, and art. Attendees can play games, explore immersive worlds, attend events, and shop. As they have these experiences, they can record and share them on their social media profiles.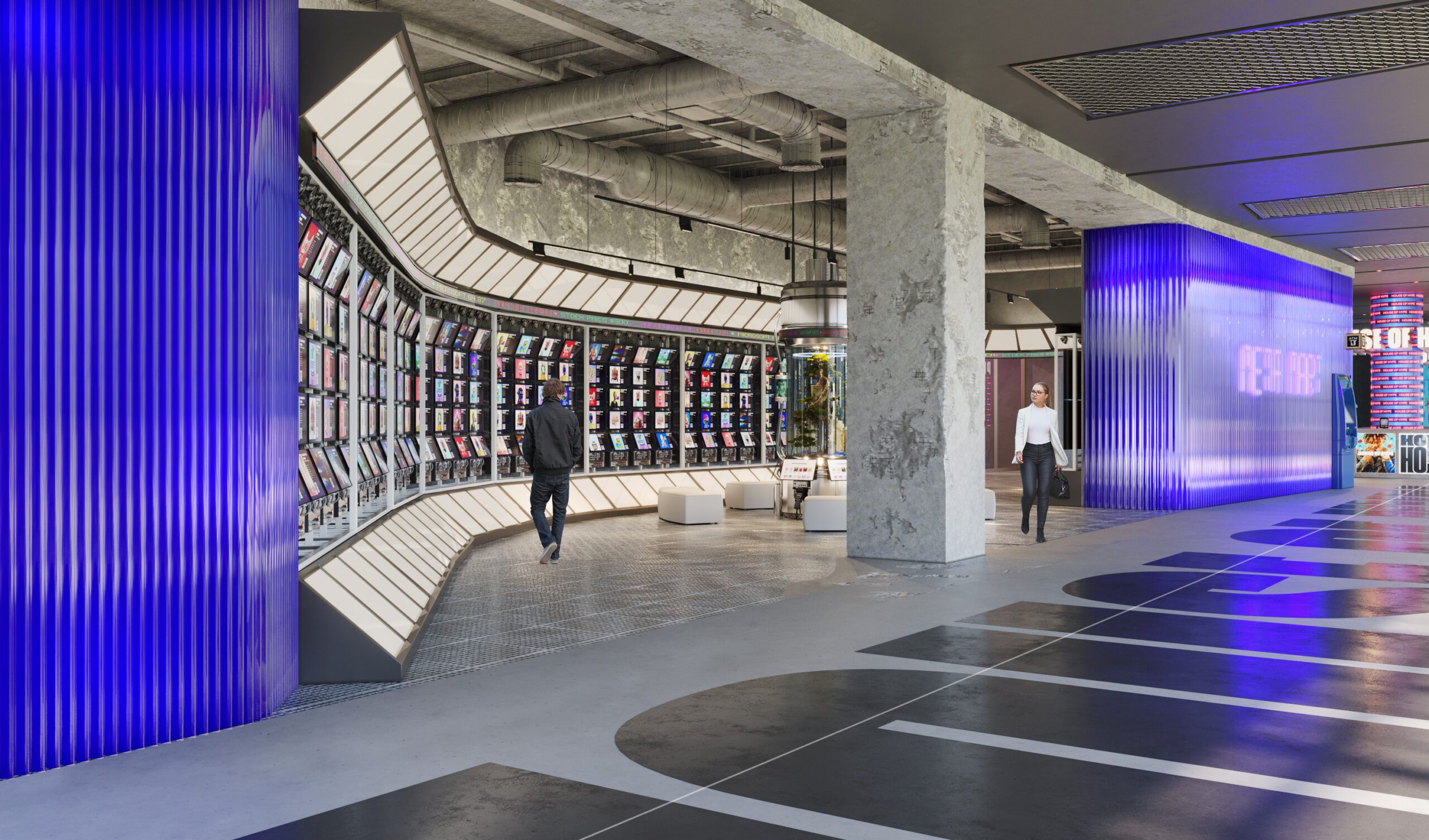 For example, customers will be able to birth and mint 1:1 human scale avatars in holographic tanks. They can design, buy, and trade wearables and skins physically purchased in the park. They can try on NFT fashion items on human-scale AR mirrors, skeletally tracked to customers. And upload fashion items to their digital wardrobe.
Customers can also use the in-world currency called Hypercoin. They will win, earn, and compete for HyperCoin which is enabled for redemption on the Ethereum Blockchain.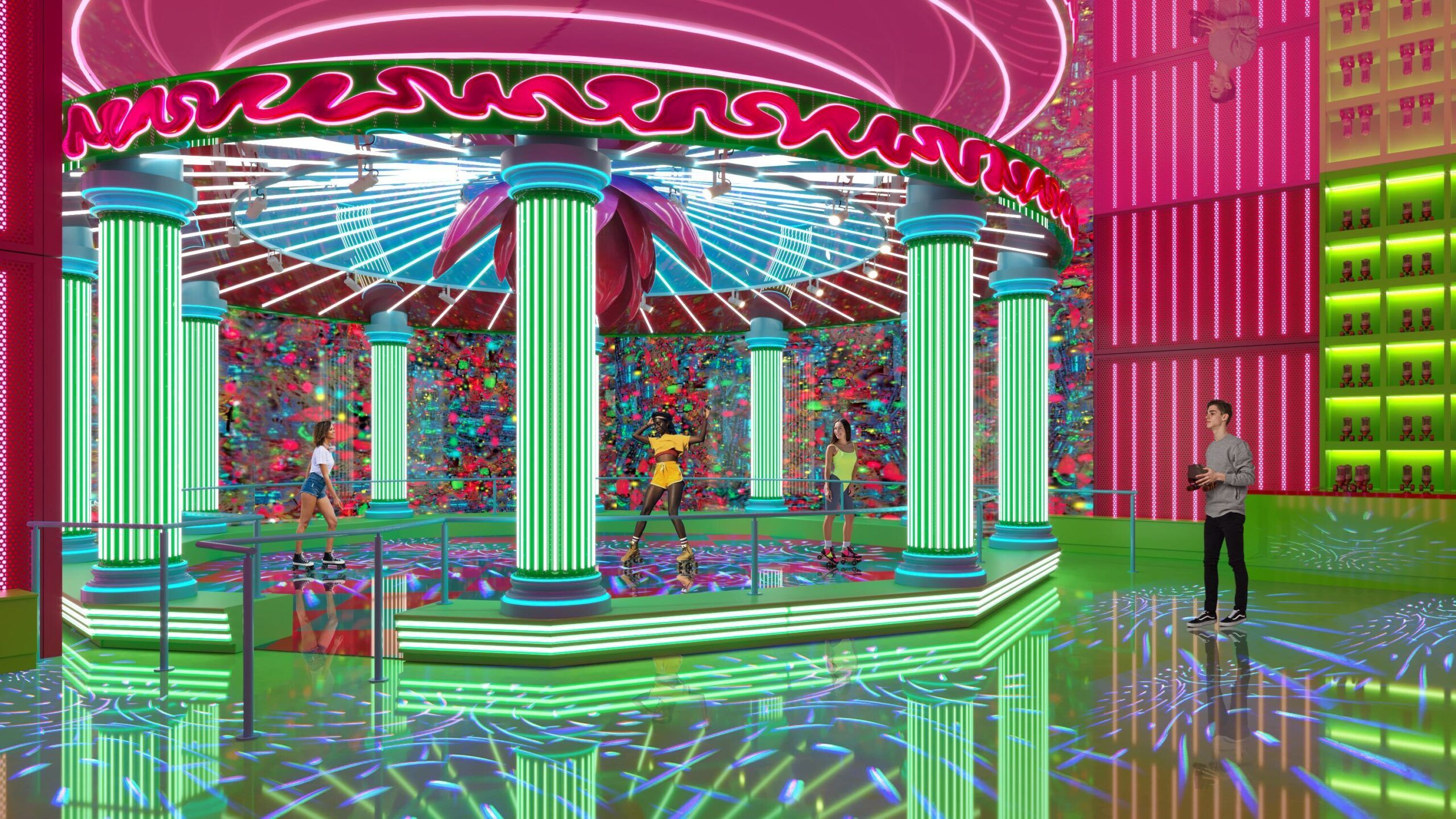 While this might seem like just an idea, it's much further along the timeline than that. Heller and Hyperspace just secured US$11 million in equity and development seed funding. With this, they are creating their immersive entertainment attraction. They hope it will meet the entertainment needs of a generation who are social media natives and metaverse fans.
Hyperspace: Building a future for malls
Heller says that blockchain, spatial computing, digital identity, and growth in the gaming and social media sector took meteoric steps in 2021. "HyperSpace has rooted itself in building towards a future where these trends find place in the amusement attractions industry."
The first outlet will open at Wafi Mall this year, which will be a 40,000 sq. ft. immersive experience. This will be followed by Dubai Mall. It will be called the 'House of Hype' – and will be a whopping 100,000 sq. ft. immersive experience.
The parks will have 'experience zones' that will include surrealist playgrounds and immersive neighborhoods, some even reminiscent of Bladerunner's Chinatown. There will be areas with holographic supercars. And there will be high-end digital fashion, where customers can create NFTs of shoes and clothes and take them with them as NFTs.
Heller says that the park is designed to enhance your digital identity. "You can create avatars, you can create pieces of digital fashion, memes and artworks and pieces of design. You can mint them. We take away all of the complicated elements and confusing elements of blockchain, NFT, and the metaverse."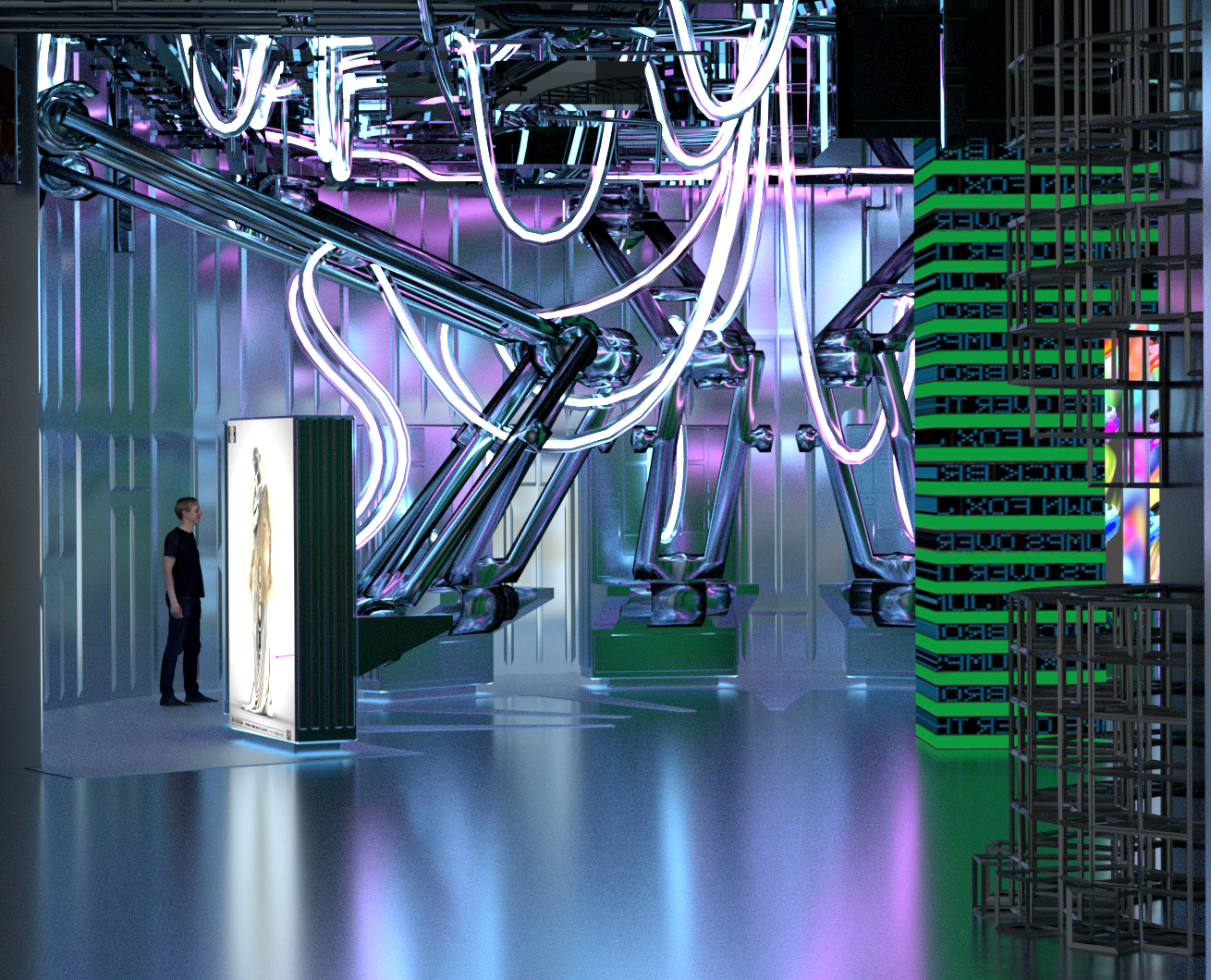 IRL meets the metaverse
Heller said that the importance of physical retail is still massive in the UAE. "Dubai Mall is not going anywhere. If I open this in a mall in LA, maybe they'll close there in a few years because retail is trending down. But Dubai Mall is like a pillar of society. It is a massive market opportunity. Dubai has a huge tourist market – 17 million tourists visited in 2019. They spend the most in the whole world and are number one in social media use in the world."
There will be 38 experiences through the entire park. Says Heller, "We will have an NFT production studio. We are bringing it to a mass market audience in a very high volume. Customers can create digital wearables akin to video game skins. And they can make other digital assets, then take them to metaverse worlds."
"In the middle of the design district, you walk into a holographic pod. There is a white floating sneaker rotating around you in motion. That sneaker's design is linked to 60 biomarkers and the human voice. There is an AI that we that we developed that prompts you to speak to the sneakers. You could tell this sneaker anything – your hopes, your dreams, you could sing a song, you could tell it your phone number, who you have a crush on, whatever. As you speak to this sneaker, that sneaker's design starts morphing and changing in front of you. Shape, color, texture, design. As long as you're speaking to the sneaker, the design is changing in real time in this hologram, right in front of your eyes."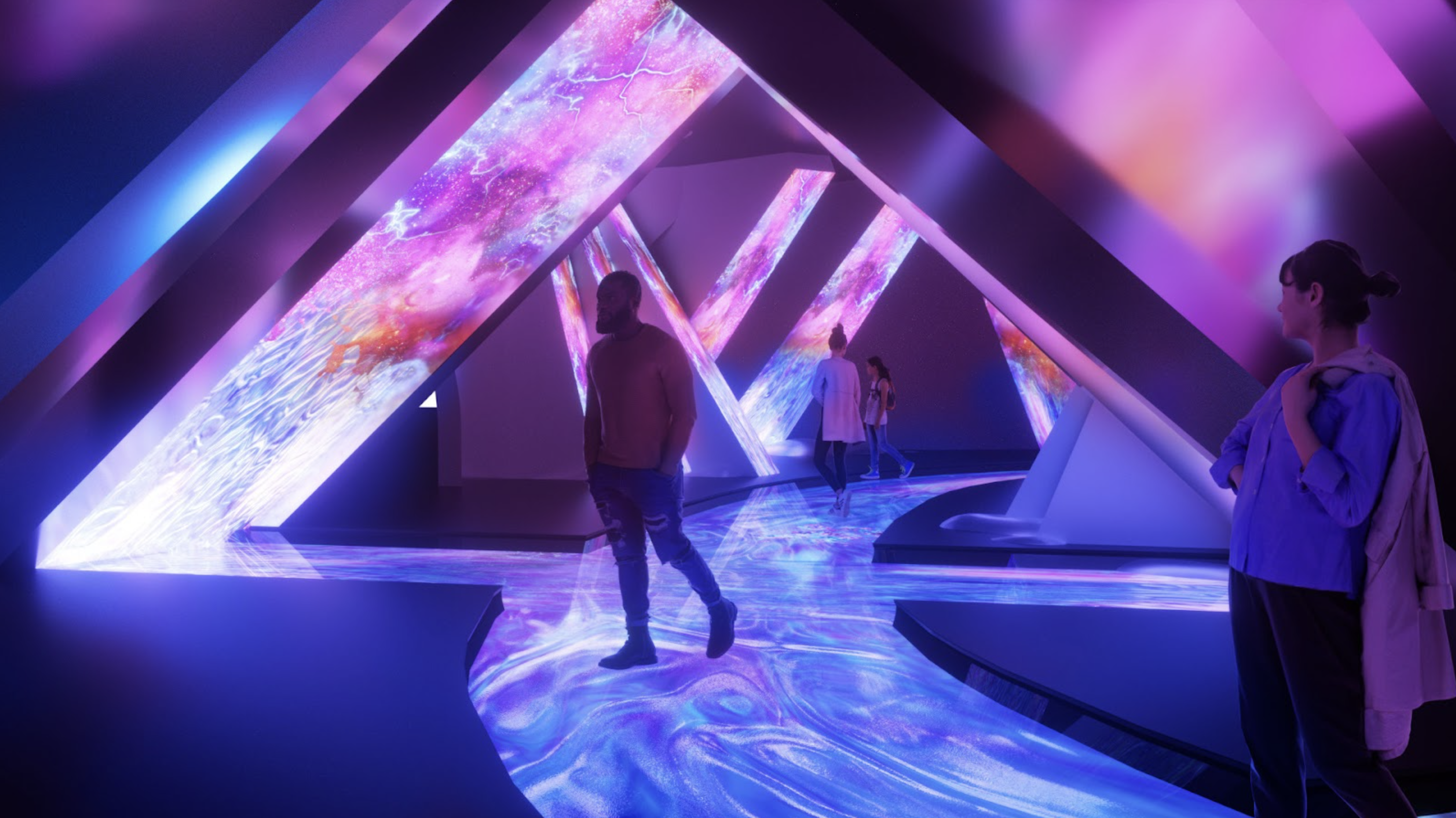 Taking your NFT with you
The moment that you stop talking to the sneaker, the digital asset locks. You scan your RFID band, and the digital sneaker is exported to your parks app. It's a web app that launches when you enter the park. It acts as a NFC crypto wallet. Now you have the digital asset inside your wallet. From here, you can do a number of things.
Heller explains, "Once you have this digital asset inside your wallet, you can immediately throw it on your feet in augmented reality. You can send it immediately to your socials and create cool content through the app. I could stick my finger up and have my sneaker spinning on my finger like a basketball. You can mint the NFT right out of our app, and then send it to an NFT marketplace."
Heller says that Hyperspace is taking away the barriers to entry of the NFT and metaverse space. "Buying an NFT is attractive but setting it up is not. It can be a multi-day process. But at Hyperspace, you're using your first NFT within about 90 seconds of minting it, and you created it with us in an extraordinary experience."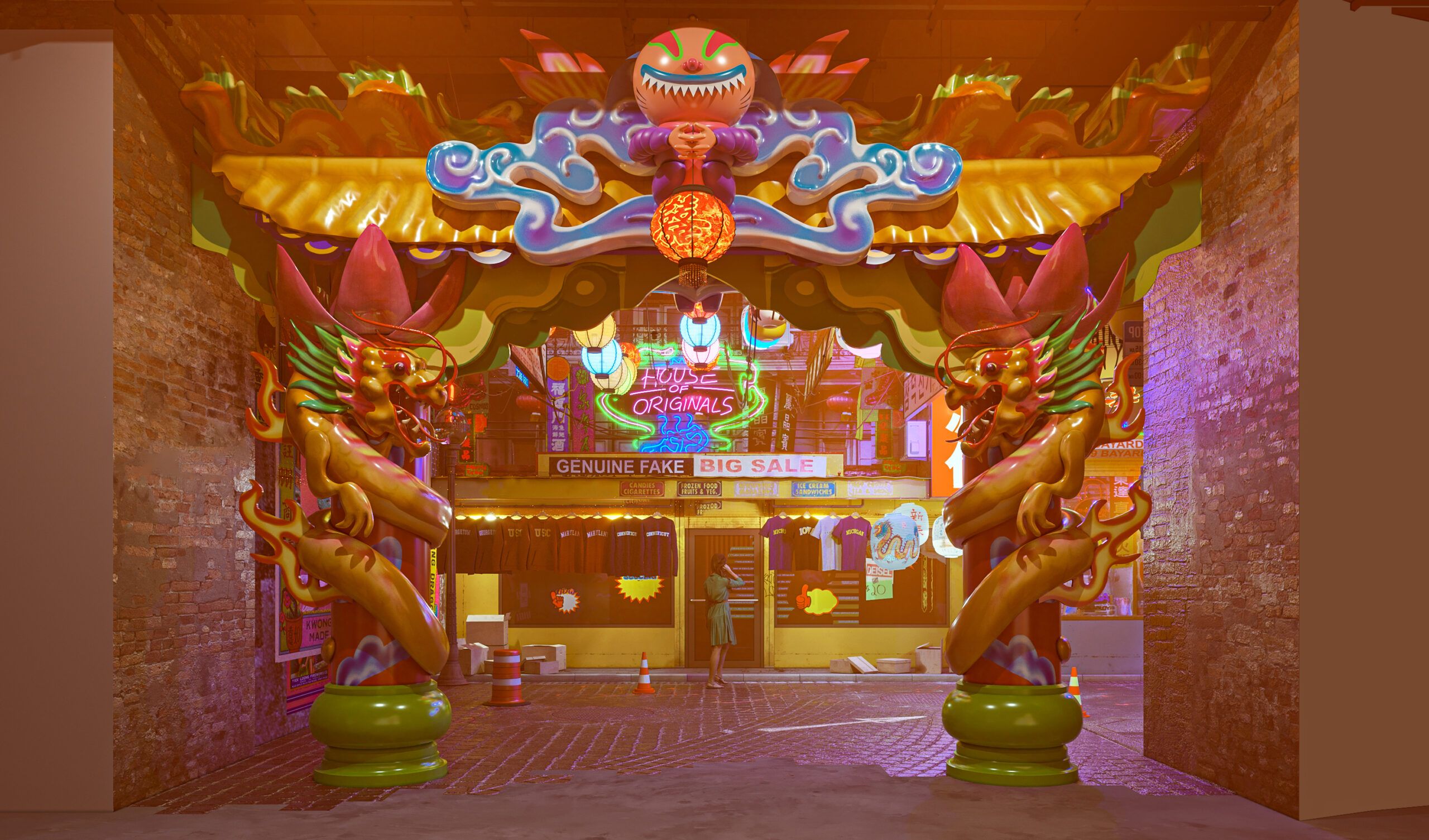 Mall survival
Heller says that for shopping malls to survive, they must become more experiential, otherwise their business will fade into the rear-view mirror.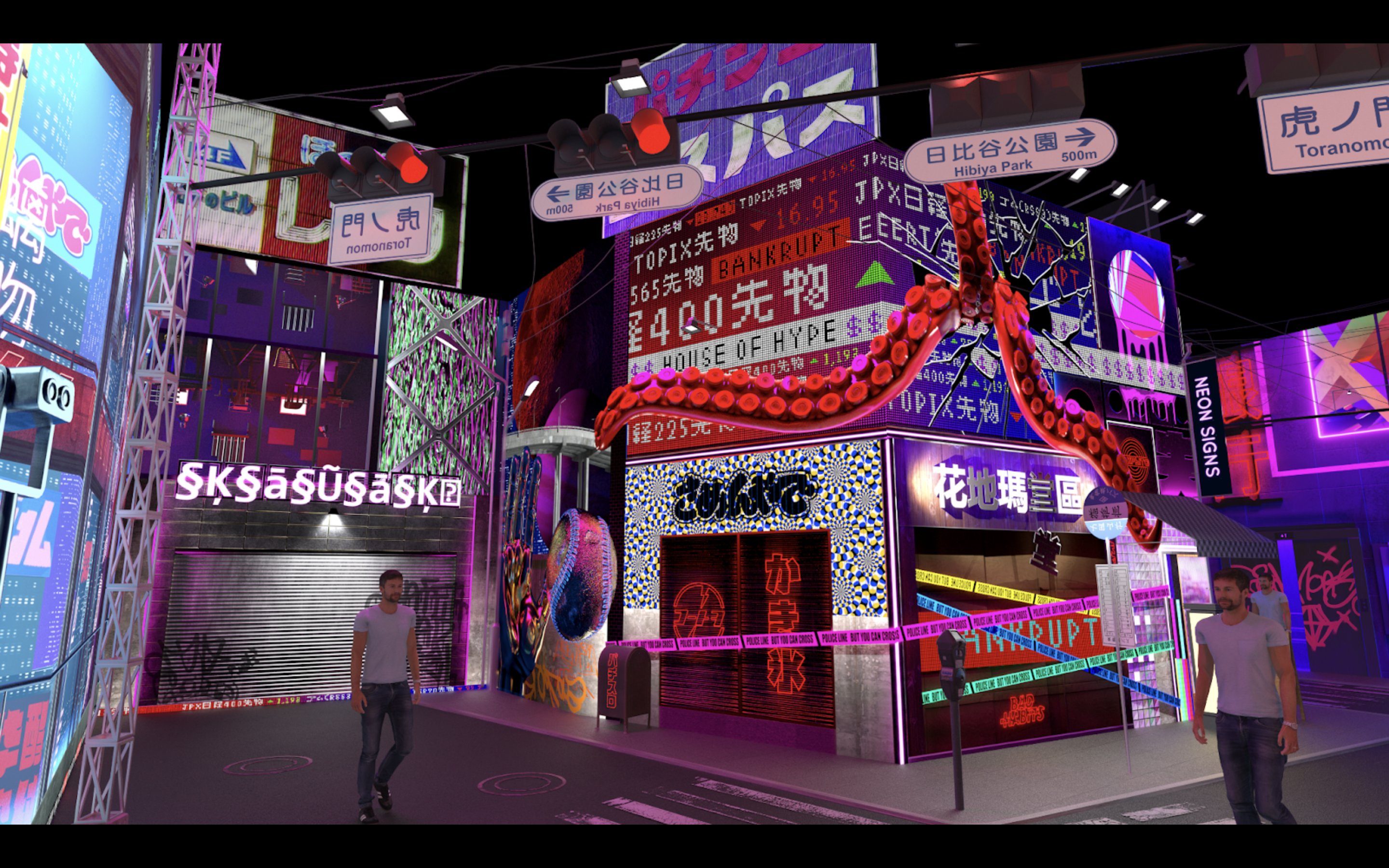 And that's exactly what Hyperspace plans to be. An experience. Says Heller, "You come through the door, you buy a ticket, you enter the space. You are going to create extraordinary content, have fun with friends, be entertained, and then leave."
Heller says that they are fixing a really basic, old-world problem. "We have 19 investors in total, and so the hope is that this kind of experience will revive malls, especially for young people. It'll really set a new bar and standard for an entertainment attraction, building on the amusement park model, but with content-creation opportunities. We are taking all the rules of the digital world and putting them into physical spaces rather than vice versa. It's the reason why we scroll through Tik Tok and Instagram all day long, or play Fortnight for hours."
Will it work? It seems pretty fun, even for people who think NFTs are a bubble waiting to pop. Don't know about you, but I am going to go see if I can get a park in one of those 14,000 spaces.
Want to discuss Hyperspace or anything else? Then join our Telegram group.
Disclaimer
All the information contained on our website is published in good faith and for general information purposes only. Any action the reader takes upon the information found on our website is strictly at their own risk.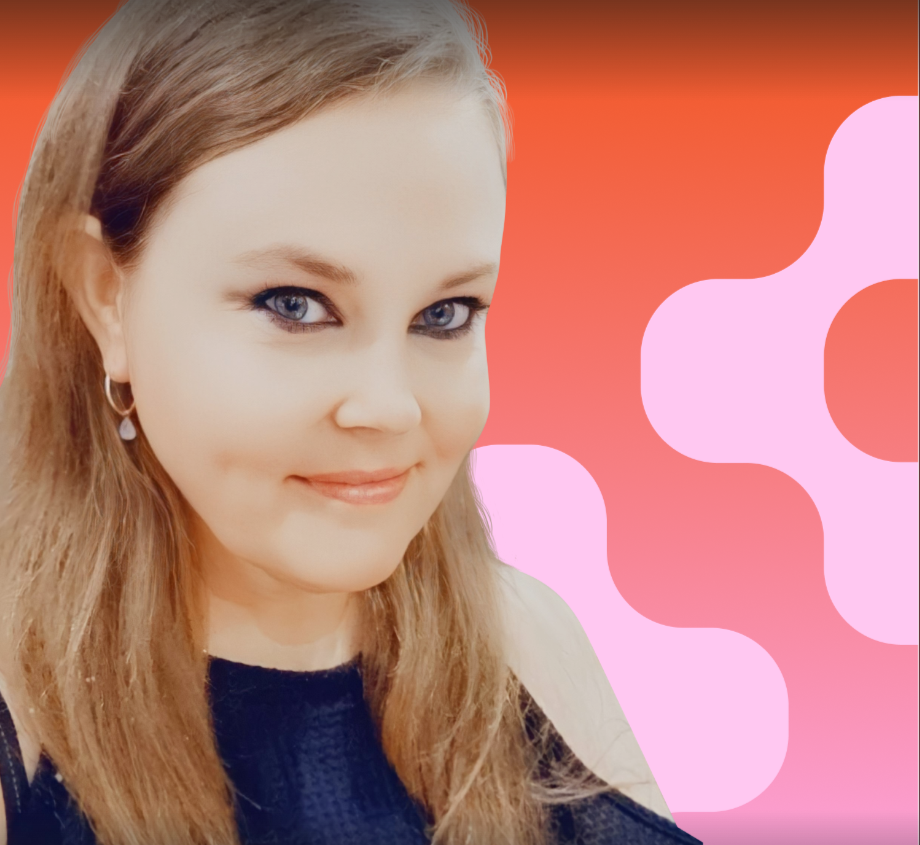 Nicole Buckler has been working as an editor and journalist for over 25 years, writing from Sydney, Melbourne, Taipei, London, and Dublin. She now writes from the Gold Coast in...
Nicole Buckler has been working as an editor and journalist for over 25 years, writing from Sydney, Melbourne, Taipei, London, and Dublin. She now writes from the Gold Coast in...
READ FULL BIO
Sponsored Sponsored