Long-term charts clearly show that Ethereum is still in the depths of a two-year bear market. When it recovers, prices could surge to highs not seen since 2017.
Cryptocurrency markets have started to show some recovery this month following another low December. Primarily led by Bitcoin, total market capitalization reclaimed $250 billion briefly and Ethereum came close to seeing $20 billion again.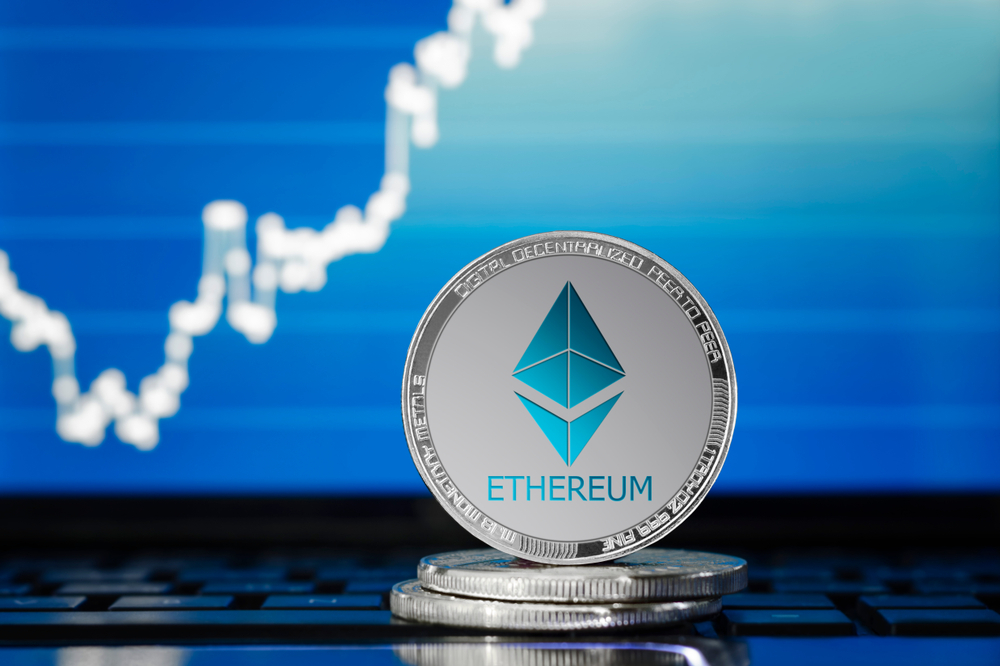 Continuation of this bullishness as the BTC halving approaches will be good news for Ethereum as well, as it has way further to go.
Ethereum Bulls Powering Up
Ethereum prices have gained again today touching $170 again. Since the beginning of the year, ETH has gained 32% climbing from a low of $128 to current levels. Comparatively, Bitcoin has made around 22% over the same period.
Bitcoin is currently around 55% down from its peak while Ethereum is still on the floor at 87% down and still very much in the depths of a two-year bear market. This chart shows how weak ETH prices are and what potential a massive bull run could yield.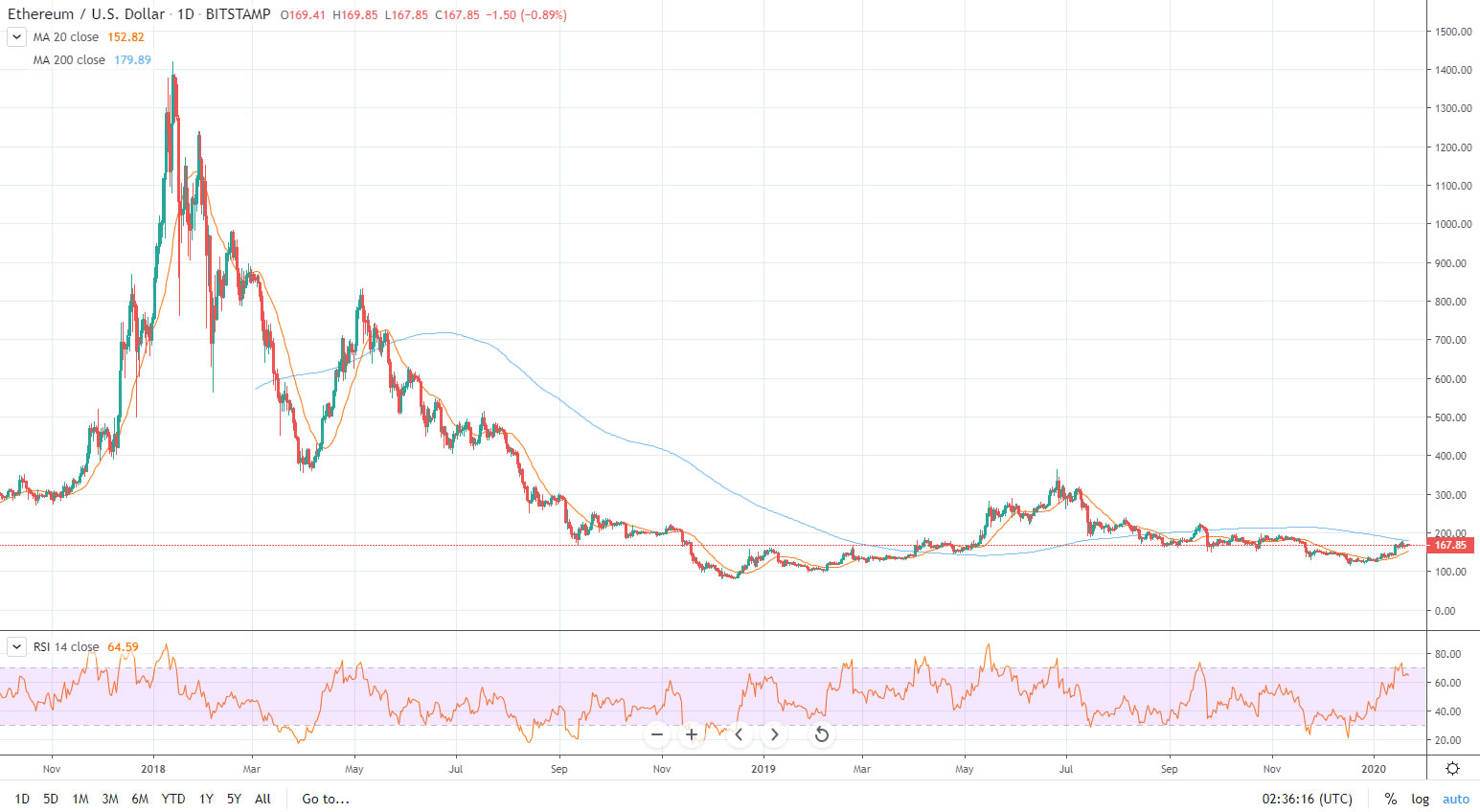 The $800 and $400 points have played a solid role as support and resistance in the last massive rally. If Bitcoin surges later this year, which analysts and research firms seem confident in, Ethereum will likely pump harder.
Back to today, analysts and traders are growing increasingly bullish on Ethereum. @GalaxyBTC has noted that ETH could be just weeks away from breaking out of its two-year downtrend.
$ETH is weeks away from breaking out its 2-year downtrend.

Possible Bull signal incoming next week.

February is take-off month. pic.twitter.com/G7MUzIA03Y

— Galaxy (@galaxyBTC) January 21, 2020
Popular altcoin trader @SatoshiFlipper added to the sentiment stating that if the halving is not priced in, Bitcoin will have a very bullish year and Ethereum will follow. The analyst has raised his short-term target to $335 for Ethereum.
Been telling you guys to buy $ETH after the bottom reversal – we started at $131 and it's almost $180.

If you believe the $BTC halving is not priced in like I do and that #Bitcoin is going to have a very bullish year, then you can be certain that #Ethereum will follow along. https://t.co/KANqcEmpjh

— Satoshi Flipper (@SatoshiFlipper) January 18, 2020
More ETH Earning Opportunities
Other fundamental factors for Ethereum include its transition to proof-of-stake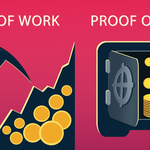 Proof of work and proof of stake are both ways of achieving trustless and distributed consensus on the blockchain. Many... More. While Serenity is still a long way away, the initial phases are likely to be rolled out this year. These include Beacon Chain which is a separate PoS blockchain and Phase 0 of ETH 2.0. Exchanges are likely to offer staking services for ETH as they have done with other altcoins such as Tezos.
Decentralized finance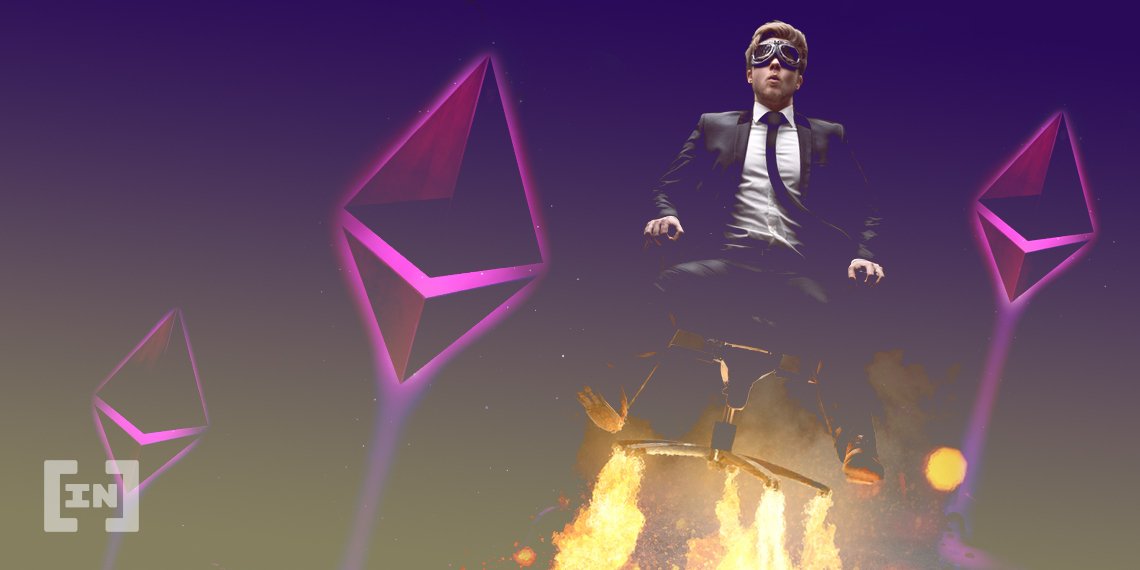 Decentralized Finance (DeFi) is a term that is being used to describe the world of financial services that are increasingly... More is also massively bullish for the Ethereum ecosystem as it has become the standard. The amount of ETH locked in DeFi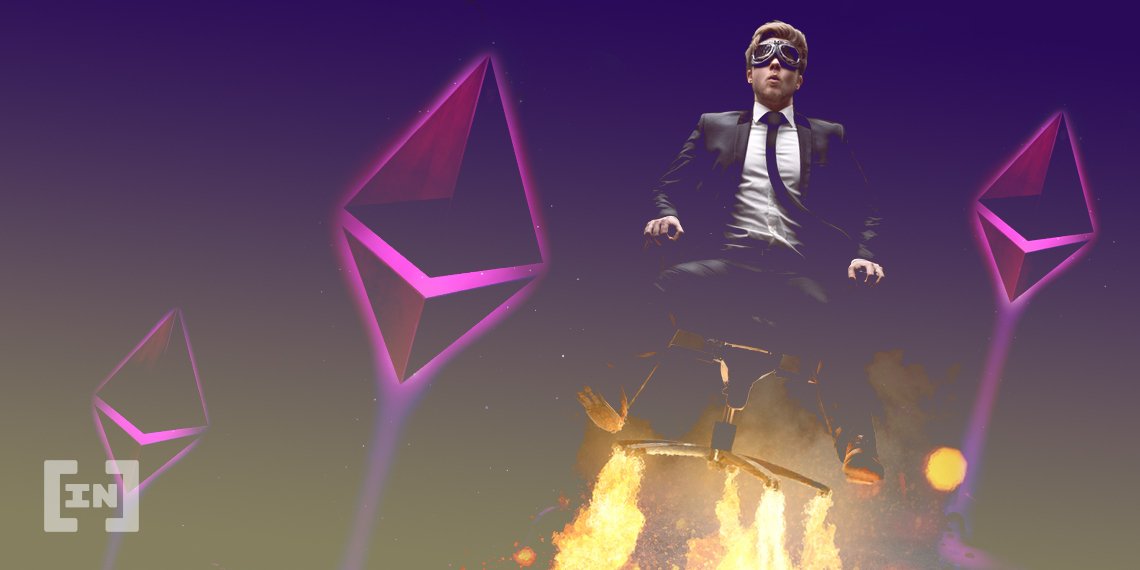 Decentralized Finance (DeFi) is a term that is being used to describe the world of financial services that are increasingly... More currently stands at a record high of 3.2 million which is almost 3% of the entire supply.
This will only increase Ethereum's value as 'the money of the internet' as the wealth gap widens and banks continue to destroy the world economy.
The Ethereum bears could finally be running out of steam and the next year or so could see it shine again.
---
Do you want to BeInCrypto? Join our Telegram Trading Community for exclusive trading signals, educational content, discussions and project reviews! Images courtesy of Shutterstock, Trading View and Twitter.