Gold and silver are currently leading the surge in precious metals prices as EU leaders agree on a massive $2T COVID-19 stimulus plan.
Precious metals, often seen as a haven asset,
suffered massive declines during Black Thursday
as panic over the
coronavirus
pandemic caused traders to liquidate positions for cold, hard cash. Most of these assets have posted significant recoveries since mid-March and might be set for a bullish breakout on the back of continued monetary and fiscal stimuli by several governments.
Bitcoin
(BTC) has also seen a slight resurgence over the last 24-hour trading period, moving above $9,400 for the first time in almost two weeks. The top-ranked crypto by market capitalization has been range-bound within that period, fluctuating between the $9k and $9.2k price bands.
Gold and Silver Prices Looking Strong
Silver is currently on a bullish advance with its price reaching a four-year high. Gold's rally is also particularly strong and looks set to form a new all-time high (ATH). Indeed, gold prices are at their highest level in almost a decade.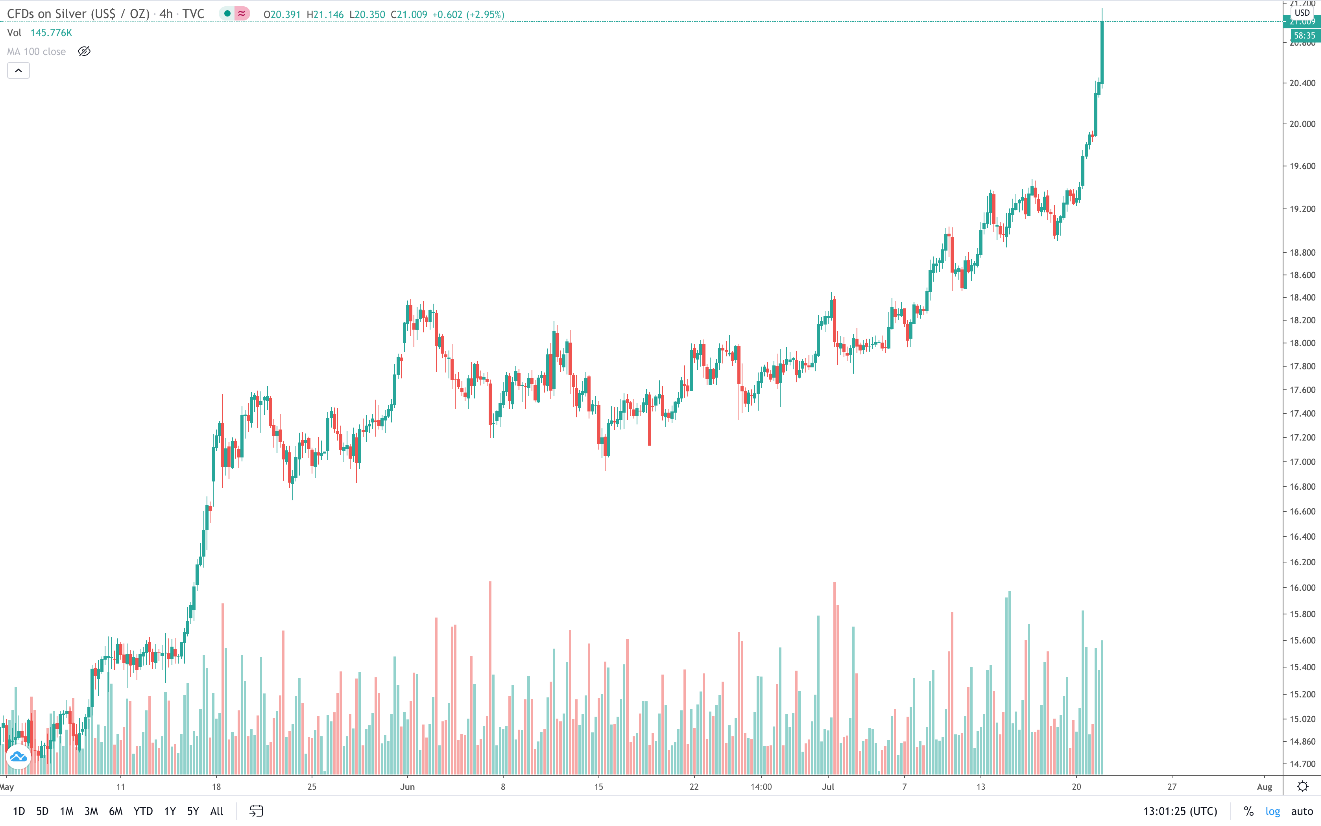 The massive precious metals breakout comes amid an increasing influx of investments into haven assets. Even the U.S. stock market is leading global equities thanks to recent U.S. corporate earnings reporting better than expected.
Tweeting
on Tuesday, economist and market analyst Alex Krüger predicted that other assets will soon follow silver to greater heights compared with their pre-corona crash levels. According to Krüger, factors like negative real rates and infinite central bank quantitative easing (QE) will trigger massive asset-buying.
European leaders on Tuesday agreed to a $2 trillion spending plan
with $858 billion to rebuild the EU economy's hardest-hit by the coronavirus. The budget for 2021 – 2027 is estimated to be around $1.3 trillion. The massive EU fiscal stimulus package comes amid fears of another wave of the virus which Krüger predicts will resonate among global policymakers. Talks are reportedly gathering pace in the U.S. around another COVID-19 stimulus payment. Earlier in July, House Speaker Nancy Pelosi hinted that a
new coronavirus aid package might cost upwards of $1.3 trillion
.
Renewed Interest in Bitcoin Trading
Krüger's assertion that other price charts will soon resemble silver's might offer an indication of Bitcoin's immediate price action.
BTC is currently up more than 2%
for the first time in almost a fortnight.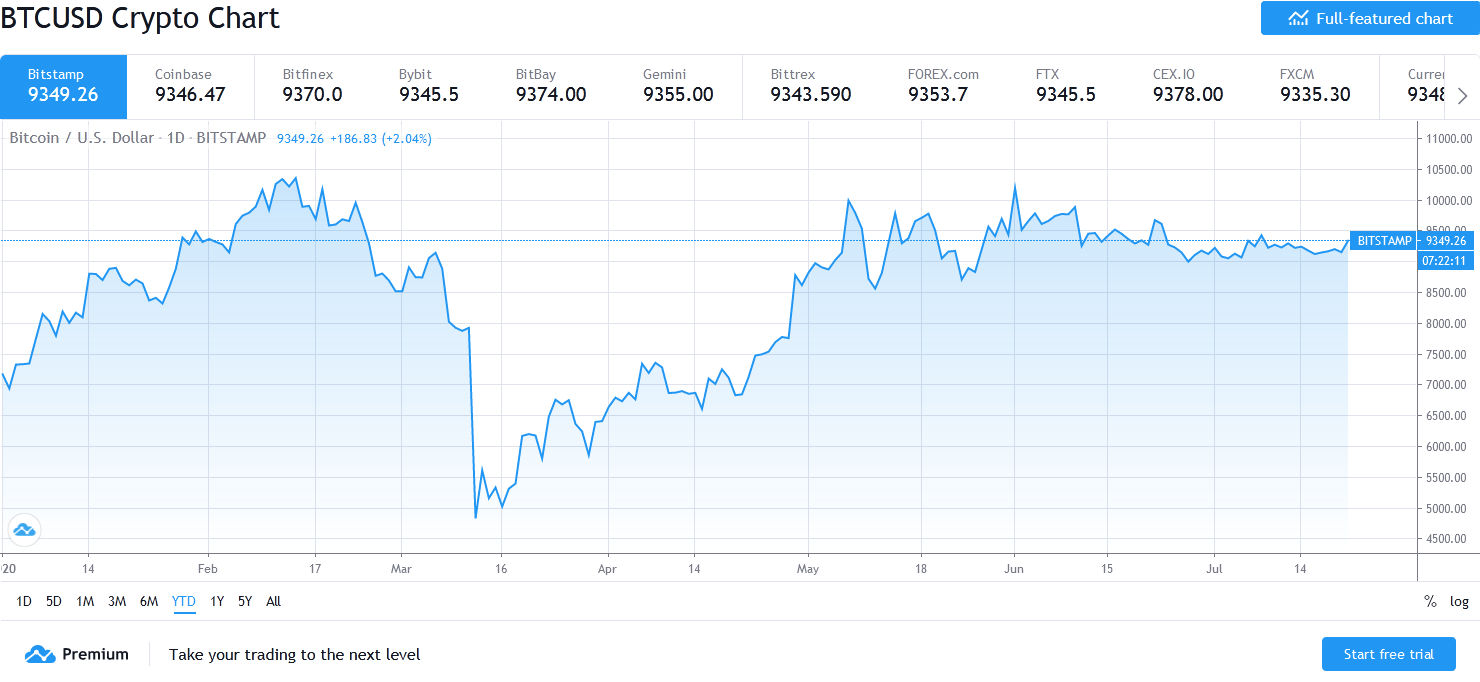 Tweeting on Tuesday, Bitcoin permabull Max Keiser declared that gold topping $2,000 and Silver above $100 will
cause BTC to reach $25,000
. Such a move would naturally result in a new all-time high for the alpha crypto. There appears to be renewed interest in Bitcoin trading activity too, with BTC open interest setting a new ATH. Indeed, data from crypto derivatives analytics provider Skew shows that
Bitcoin's open interest on BitMEX crossed the $1 billion mark
for the first time since Black Thursday. Before Tuesday's advance above $9,300, Bitcoin's
10-day volatility fell to levels not seen since November 2018
. Periods of low BTC
volatility
usually indicate
significant accumulation
as prices consolidate.
Disclaimer
All the information contained on our website is published in good faith and for general information purposes only. Any action the reader takes upon the information found on our website is strictly at their own risk.