As Donald Trump became the first former United States President to be arrested, he attacked the diminishing value of the U.S. dollar in his first statement to the public following his arraignment. Should investors start looking for safe heavens like Bitcoin?
"Our currency is crashing and will soon no longer be the world standard, which will be our greatest defeat frankly, in 200 years," Trump said.
What Does Donald Trump's Statment on the Dollar Mean?
Former President Trump pleaded not guilty to 34 felony counts, which included allegations of falsifying business records by hush-money payments to two women before the 2016 U.S. election. In response, the billionaire shifted the target to the left before his bid to run for the 2024 U.S. Presidential elections.
Donald Trump argued that the U.S. sovereign currency is collapsing, hinting at its weakening position as the international standard. The businessman called it the biggest defeat that would take away from the U.S. as a "great power."
The U.S. dollar is one of the world's most widely used currencies. It is also the primary reserve currency largely due to the size and stability of the U.S. economy. Several commentators have questioned the status of the U.S. dollar as a safe-haven currency during crises like COVID-19.
The recent banking crisis after the Silicon Valley and Signature Bank collapses also pointed to the systemic risks when large centralized institutions fail. Trump argued that if he were President, the state of the U.S. economy would have been in better shape.
He stated,
"Our economy is crashing. Inflation is out of control. Russia has joined with China. Can you believe that? Saudi Arabia has joined with Iran."
Bitcoin Stands to Gain Ground
In response, Bitcoin has recorded gains in the last 24 hours. The top cryptocurrency by market cap breached the $28,500 level, gaining 2% on Wednesday.
Still, BTC is around 60% below its all-time high of $69,000.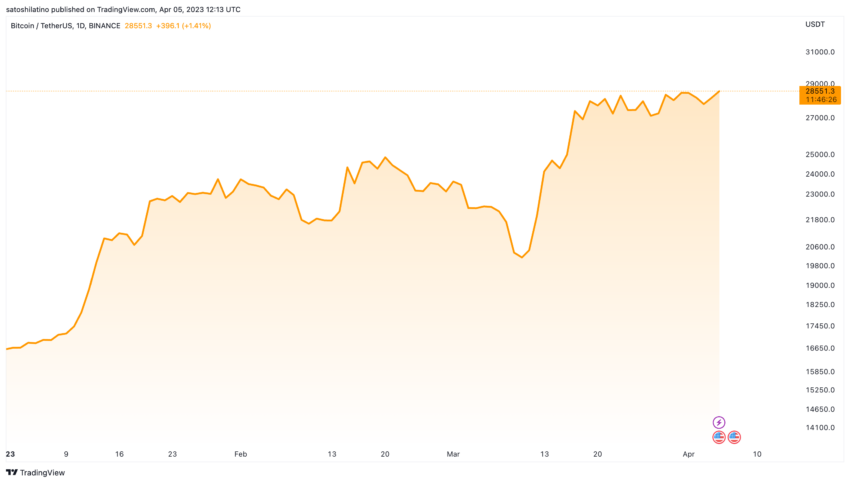 Lyn Alden of Lyn Alden Investment Strategy believes it might be a good time to hold Bitcoin. The macro-economy and investment strategist said, "I recommend holding actual Bitcoin for those that want exposure to it and learning how to self-custody it."
Alden pointed out that, in light of the recent banking and liquidity issues, many people worldwide are turning to Bitcoin. She said it is because of its self-custodial asset with a finite supply that can be sent directly between peers without relying on centralized third parties like custodians.
She added,
"Most metrics suggest that it's in a value zone at the moment with good 3-5 year return potential, but only for investors that are cautious with their position sizing and able to absorb the inevitable volatility that it comes with."
Banking Crisis and Currency Wars
Billionaire Bill Ackman warned that the U.S. economy is "heading for a train wreck" after the last interest rate hike.
Meanwhile, Trump is not the only one targeting the dollar. China, Russia, and their allies are reportedly developing plans for their own currency blocs. This could further undermine the position of the U.S. dollar. In addition, China's promotion of a digital yuan could be a boon for Bitcoin, especially if the U.S. loses its ability to impose sanctions.
Chatter last year suggested that China's Communist Party may even implement an expiration system, which would involve removing currency from the bank accounts of users who have not used it within a certain period specified by the government. If anything more controls are imposed on central bank-backed currencies, it could benefit Bitcoin.
Former Coinbase CTO Balaji Srinivasan caught the crypto community's attention last month when he made a $2 million bet that BTC reaches $1 million by June.
Rajagopal Menon, Vice President of crypto exchange WazirX, told BeInCrypto that Srinivasan's prediction is based on his belief that the value of the U.S. dollar is rapidly decreasing. This could theoretically lead to hyperinflation, and Bitcoin could be a hedge against this inflation.
While experts disagree on the price, for many, Bitcoin remains a mainstream alternative to currencies during economic downturns.
Disclaimer
In adherence to the Trust Project guidelines, BeInCrypto is committed to unbiased, transparent reporting. This news article aims to provide accurate, timely information. However, readers are advised to verify facts independently and consult with a professional before making any decisions based on this content.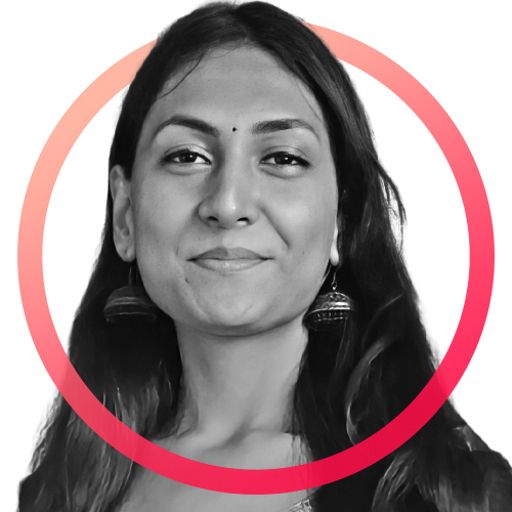 Shraddha is an India-based journalist who worked in business and financial news before diving into the crypto space. As an investment enthusiast, she has also has a keen interest...
Shraddha is an India-based journalist who worked in business and financial news before diving into the crypto space. As an investment enthusiast, she has also has a keen interest...
READ FULL BIO
Sponsored Sponsored