(DNT) district0x Price Prediction & Forecast [Updated 12 February 2019]
Thinking of investing in district0x (DNT) in February 2019? Here is our honest price prediction and forecast.
Overview
Update (Feb 12, 2019): District0x (DNT) was one of several coins recently listed on U.S.-based cryptocurrency exchange Coinbase. A historically conservative trading platform, Coinbase controversially added several new ERC20 altcoins to its trading platform amid rumors of collusion. This created a significant, but short-lived, price boost for those tokens. DNT was one of these coins, seeing a brief upturn in price from $0.011 to about $0.015 in December — which correlated to the Coinbase listing. Within weeks, the token dropped even lower to $0.009, from which it recovered to .011.
Launched in August 2017, district0x (DNT) was developed as a decentralized online commerce platform. This platform is constructed around marketplaces and communities. district0x has made it easy for individual users to create their own marketplace on the platform.
The project structure is based on the Ethereum
IPFS
system. It is governed by decentralized legal platform Aragon and its ANT token. The native district0x coin, the DNT, is an ERC20 token. The Ethereum blockchain protocol allows the platform to utilize the smart contract framework for its open-source solution. Any district can create its own custom modules within the network. The framework, which has been labeled d0xINFRA, allows for the customization of posting and listing, searching and filtering, ranking and reputation, and payments and invoicing. DNT was initially listed on trading platform
Binance
. It is now also on ABCC, Bittrex, and Coinbase Pro. The listing on
Coinbase Pro
caused a rapid influx of investors, most of whom
believed the coin would increase substantially in value
. However, after a short profit-taking period, the coin settled at a much lower price of $.01. [bctt tweet="We at BeInCrypto expect the price of district0x to remain stable at around $.011 throughout 2019, before beginning a relatively modest recovery in the first half of 2020." username="beincrypto"]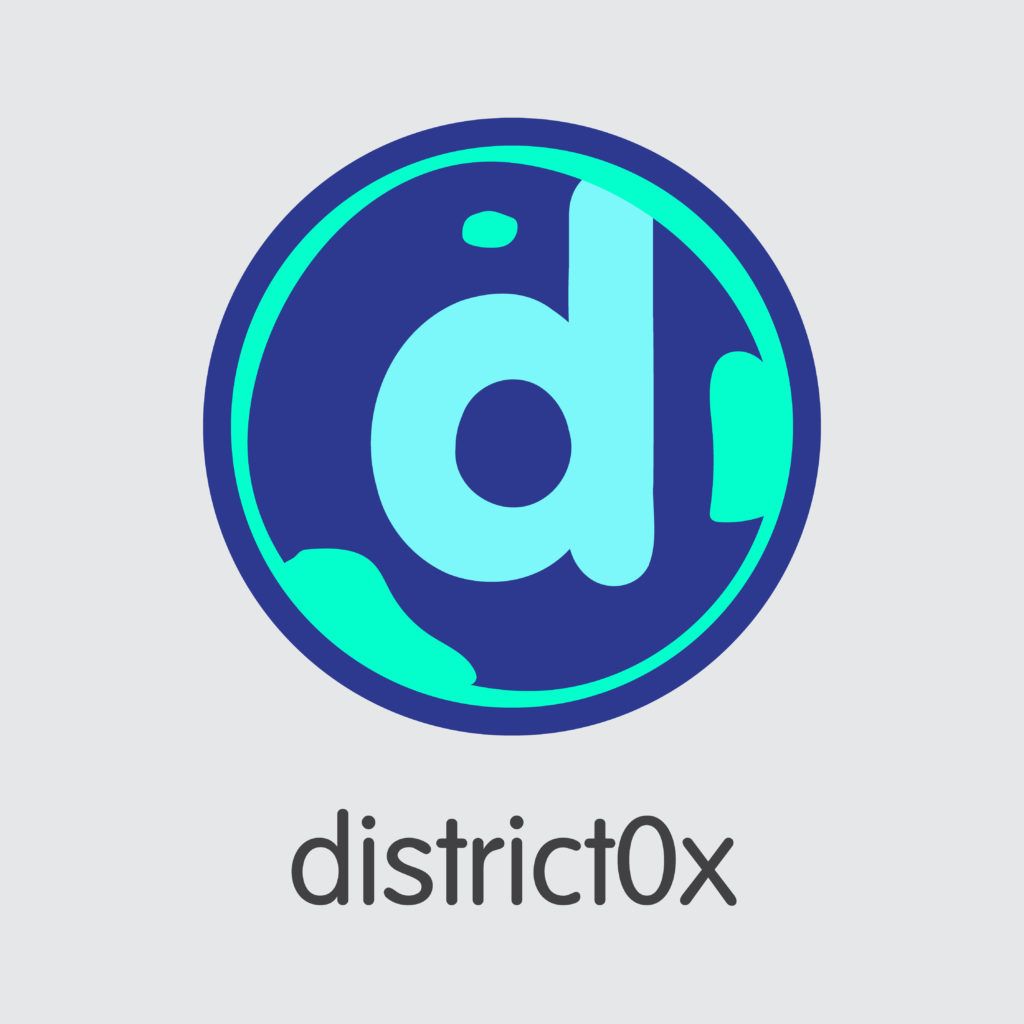 Fundamental Analysis
From a fundamental perspective, district0x is a strong concept with a unique architecture. Unfortunately, it has struggled over the past 18 months of its existence to find a firm footing. This is understandable, given the terrible market and glut of initial coin offerings (ICOs) with confusing and even non-existent products.
Additionally, the platform's layout can be somewhat confusing to the layperson. This is problematic, as it is intended to be a simple way to conduct e-commerce in a decentralized environment.
The DNT token value is used to establish
voting
shares within districts. However, the platform also uses Aragon (ANT) for governance. The use of multiple tokens within the network has caused confusion over the exact purpose of each token and how
 users can rapidly access and utilize the platform's many features. 
The first district on the network was Ethlance, a freelance job posting site. It was followed by Name Bazaar and Meme Factory. However, after these first three, the site has not been successful in launching other districts. This is one of the factors that has played into DNT's
poor market performance
over the past 18 months.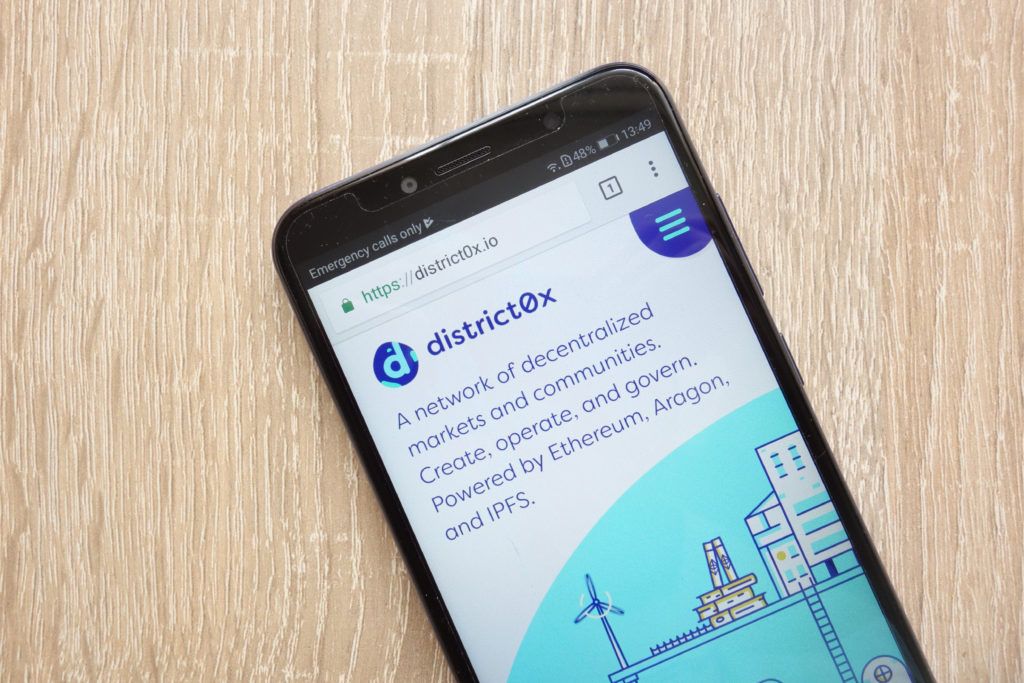 Technical Analysis
The district0x
ICO
was held in July 2017. It raised about $9 million USD, selling 600 million DNT tokens at the rate of $0.0168 per token. There will be a total amount of one billion DNT tokens. DNT entered the market at the best possible time for a sharp increase in price. The token did not disappoint, quickly reaching $0.024 three weeks after the ICO period ended.
However, the price then dropped down to about $0.04 for the next several months. DNT traded at this price until December 2017, when the entire cryptocurrency market entered the strongest bull run to date. During this time, DNT hit an ATH of over $0.40 USD on Jan 6, 2018. Unfortunately, the next 12 months did not bring much good news for DNT or crypto as a whole — as it was in a bear market that has yet to stabilize as of this writing.
DNT mostly declined at a steady rate for the entirety of 2018. It hit approximately $0.01 around November 2018, where it remains.
During early December 2018, DNT was listed on Coinbase Pro. At this time, it managed to slightly increase in price. Within days, it fell back to prices closer to $0.01.
 However, in spite of the short-term gains and subsequent declines, the coin has maintained a relatively stable 
price point through Q4 2018. This would indicate relative stability for the coin over time.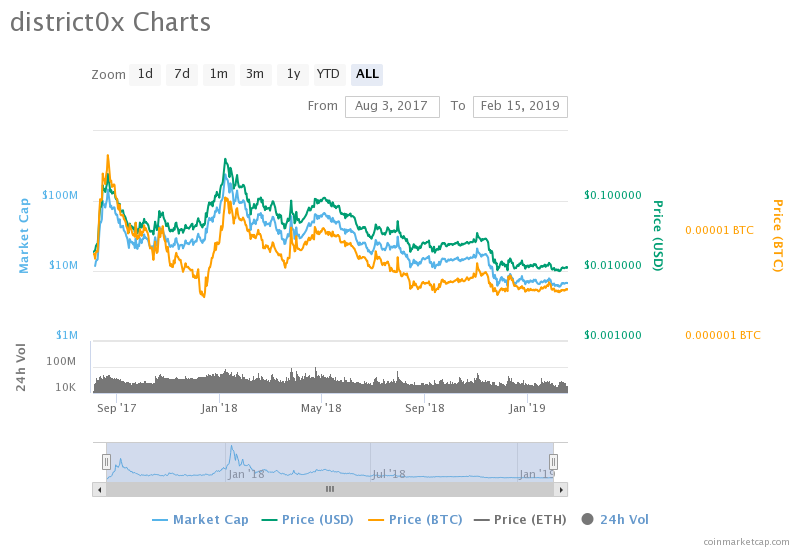 Specialists' Perspective
district0x has a plan for the next two years — which is encouraging for its proponents, as it indicates the platform is in it for the long haul, despite poor market performance. The team is currently working on version 0.2, with plans through v0.3, scheduled to deploy in August 2020.
Joe
Urgo, Matus Lestan, and Alexander Khoriaty are the founders of District0x. All three have a strong background in cryptocurrency and are heavily invested in decentralization.
Lestan, also the lead developer of District0x, was the founder of Ethlance. Not only was Ethlance the first district to launch on District0x, but it was also one of the first mainnet dApps ever created.
Two of the three district0x founders worked previously at Coinbase. Several other key team members also have ties to Coinbase. These affiliations, along with the sudden and unexpected change in business operations displayed by the trading platform were what led to widespread confusion and even accusations of collusion following the DNT listing. Some experts see a continued decline in the price of DNT. This forecast is based on a concern over the lack of growth the platform has seen over the course of this year. It is also reflective of the overall sad state of the cryptocurrency market. With the entire space in an extended bear market, many experts predict the disappearance of multiple platforms that would potentially be thriving outside current market conditions. Others, however, believe that the solid concept on which district0x is based, coupled with a dedicated and proven team, will be enough to rally the network until it becomes profitable. Unfortunately, there are no new districts on the horizon. Also, the market is in a continued bear trend.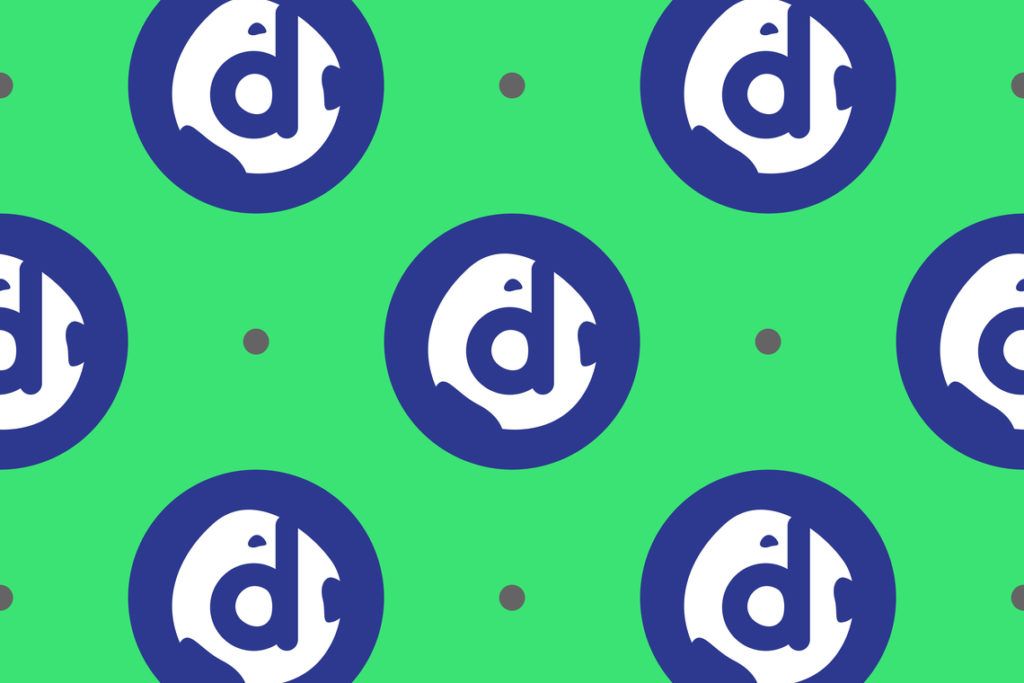 district0x Price Prediction 2019
Over the next 11 months, most experts have forecasted long-term stability for District0x (DNT), with prices staying below $0.015 for the remainder of 2019. However, this price is dependent upon a number of factors.
Most importantly, investors need to see increased adoption of the district0x platform. In short, more districts need to be created. Currently restricted to internal development, new district launches are voted on by DNT holders.
According to the district0x roadmap, new districts are slated to launch at some point in the next 12 months. This should result in a boost in price for DNT. It is important to keep in mind that the overall crypto market will also play a significant role in the price of many struggling blockchain platforms. If, as some experts believe, the market has hit bottom and will soon begin to stabilize, DNT could recover well.
A continued bear market scenario could bring the token even lower — to prices substantially under $0.01 USD, with the potential for complete closure.
district0x Price Prediction 2020
2020 should bring much-needed stability and platform growth to district0x (DNT). If these factors are realized, DNT could also see prices hit $0.03 USD or higher.
The District0x roadmap indicates that v0.3 of the District0x platform will be complete by around Q3 2020. If this is the case, it will also mean a much larger user base and a more comprehensive platform. Factors such as these could mean a much stronger market presence. If the company is unable to maintain its current position in the market in the coming months, the token may not experience such a positive outcome by 2020. Given the inherent volatility of cryptocurrency and the harsh likelihood that any token could tank to zero in this climate, 2020 could see DNT prices move in the opposite direction.
district0x Price Prediction 5 years
In five years, district0x (DNT) could reach as high as $0.30 according to prediction sites related to cryptocurrencies.
While the possibility exists that a large boost in price could come, other sites like WalletInvestor contend that the token is unlikely to survive the current poor market conditions.
It is unclear if this is due to slow recovery, platform stagnation, or simply a stubborn Bitcoin maximalist perspective. However, DNT may not persevere through this challenging time.
On the other hand, leaders such as Bitcoin (BTC), Ethereum (ETH), and Ripple (XRP) are pushing cryptocurrency and blockchain technology firmly into mainstream investment territory. The benefits of blockchain technology are being introduced throughout a multitude of industries. Factors such as these will play into the long-term success of networks like district0x. For these reasons, a five-year projection for the company is far more related to fundamentals than to market trends. The district0x system, while still narrowly adopted, does offer robust functionality, and may well see the growth it needs to survive the crypto winter.
Our Prediction
At BeInCrypto, our forecast is based on the multitude of factors that play into the price of District0x (DNT), both current and future. At a minimum, we expect DNT to maintain its current price in the $0.01 range throughout 2019. With a lot of work left to be done on the District0x platform, and the third district, Meme Factory, yet to launch on the mainnet, District0x has a great deal of internal work left to accomplish this year. We are encouraged by the development team's obvious commitment to an elegant, user-friendly platform. It is clear that the team is working hard to make district0x a long term viable product. The concept does offer tremendous growth opportunity. However, in the fast-paced blockchain environment, investors are accustomed to the perception of big changes happening very quickly. This has not been the case for district0x. Additionally, whether crypto has hit its lowest point or is still reaching for a bottom, it will take time for the market to see any sort of recovery. This issue cannot be ignored when forecasting any token price in the coming months and years.
Period
district0x Price Forecast
Best Case Scenario
Worst Case Scenario
2019
$0.15
$0
2020
$0.30
$0
5 years
$.30
$0
Nevertheless, investors should always do their own research and tread lightly before investing in cryptocurrency.
All cryptocurrencies, including 
Bitcoin
, are extremely volatile. Never invest more than you can afford to lose, and be prepared to lose everything. 
What do you think of our price prediction for District0x in 2019? Can it ever catch up to Ethereum? What is your District0x (DNT) price prediction for 2020? Let us know your thoughts in the comments below! 
Disclaimer: The contents of this article are not intended as financial advice, and should not be taken as such. BeInCrypto and the author are not responsible for any financial gains or losses made after reading this article. Readers are always encouraged to do their own research before investing in cryptocurrency, as the market is particularly volatile.
Disclaimer
All the information contained on our website is published in good faith and for general information purposes only. Any action the reader takes upon the information found on our website is strictly at their own risk.