Coinbase has recently announced a list of tokens that may or may not be added to their platform.
Among them, one can find different types of cryptocurrencies — from established coins like XRP and Cardano (ADA) to utility tokens like Augur (REP), Golem Network (GNT) and even the BreadWallet token (BRD). The announcement has raised some eyebrows among crypto experts and enthusiasts alike. While definitely a surprise, the development is in congruence with the vision laid out by Coinbase which translates to listing thousands of new digital assets on their platform in the upcoming years.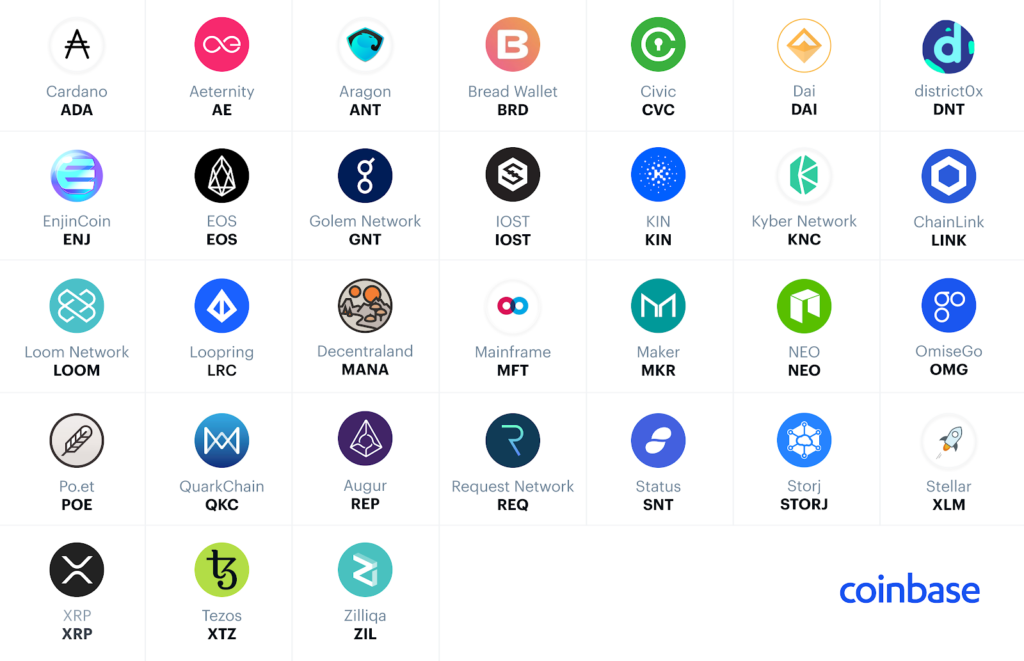 Zooming In on the Listing Process
If we take a look at the Coinbase token assessment framework, there are six main criteria the team is assessing upon listing an asset.
Mission & Values – Does the asset align with the mission and values of the exchange?
Technology – analysis of code, team, governance and scalability
Legal & Compliance – assessment of regulation and reputational risk for the exchange
Market Supply – assessment of metrics to identify liquidity and global distribution
Market Demand – assessment of metrics to monitor adoption and network effects
Crypto economics – user incentivization and participation
Shortly after the statement of intent, Coinbase has also
confirmed four digital assets
that will soon be available:
Decentraland
(
MANA
), Civic (CVC), district0x (DNT) and Loom Network (LOOM).
Decentraland – a virtual world built on the blockchain offering the possibility to buy virtual land and develop on it.
Civic – identity verification services.
District0x – enables the formation of decentralized marketplaces and communities parceled in districts.
Loom Network – development of blockchain-based games.
One can assume the assets mentioned in the announcement do pass these checks. Otherwise, why would Coinbase even consider listing these? Taking this into consideration, we can draw insights on what the listing means for specific assets and what the listings tell us about Coinbase.
The Digital Currency Group Connection
If we put our tinfoil hats on, we can spot some common investors or backers behind the scenes. One of the major shareholders of Coinbase is the Digital Currency Group, founded by Barry Silbert. The company has a wide variety of investments and notably in some of the cryptocurrency projects that have already been added on Coinbase and some to be listed soon. At the DCG Founder Summit 2018, it was shown that major investments have been made in Zcash and Decentraland. Zcash has been recently listed on Coinbase, while Decentraland is one of the projects confirmed to be added soon. Furthermore the group also has interests in Civic and XRP. Coinbase introduced custody support for XRP, but does not offer trading yet. This could be tied to the fact that XRP has been surrounded by speculations that it might be classified as a
security
. However, the potential listing on Coinbase for trading could hint that XRP will not be deemed a security. Continuing down this rabbit hole, Digital Currency Group has also been a backer of the Brave project, which was the second ERC-20 token added the platform. The first ERC-20 token to be listed was also not free of controversy, with allegations of conflicts between 0x (ZRX), one of its investors Scalar Capital and Coinbase. District0x (DNT), certainly one of the surprise picks in this batch, is listed as a partner of the Decentraland project and both are collaborating with the Aragon (ANT) team. One could almost expect the Aragon (ANT) token to be listed in the near future as well. [bctt tweet="It seems one of the the main shareholders of Coinbase, The Digital Currency Group, is interfering with the activity of Coinbase, in particular the new assets listing process." username="beincrypto"] It almost seems like Digital Currency Group wants to speed up the development of the ecosystem around Decentraland — especially considering that Digital Currency Group has also recently unveiled Metaverse Ventures that will invest exclusively in companies and projects developing on the Decentraland blockchain. This should not be construed as criticism for promoting development in the crypto industry. Quite the opposite, it is encouraging to see as many attempts as possible to contribute to the space, but this should not interfere with the activity of Coinbase.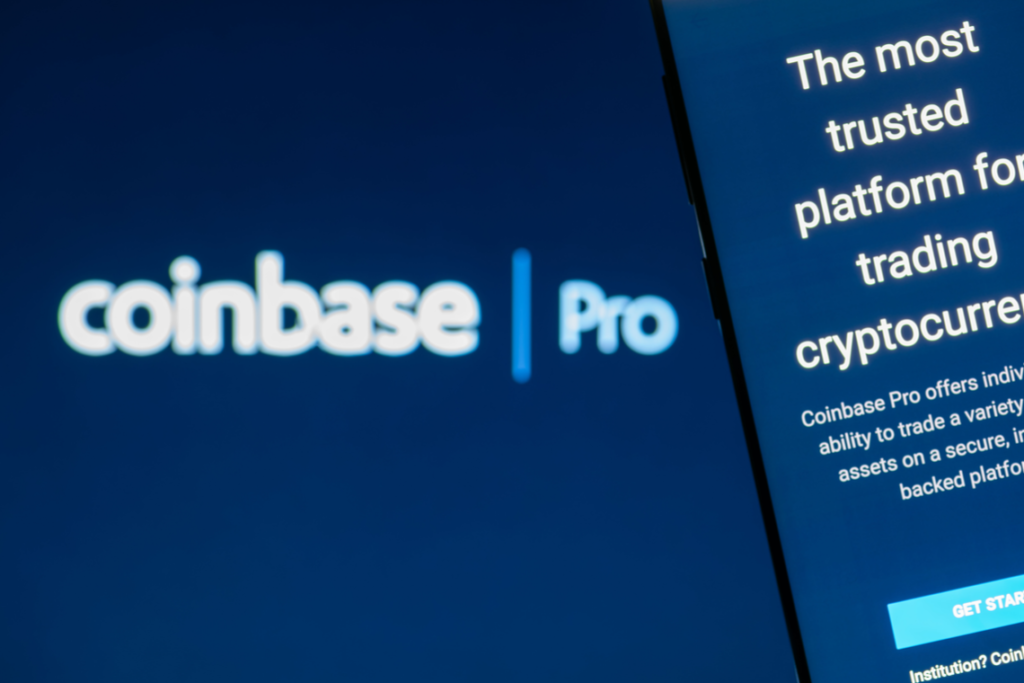 Coinbase, The Exchange
In the end,
Coinbase
is a digital asset exchange platform and their business model is exactly this — to offer exchange services for digital assets. One can't blame a company for following its model and looking for revenue streams; however, it is useful to know the underlying connections that might have influenced decisions during the listing selection process. By following the money, we have identified Digital Currency Group as a common denominator in the current Coinbase listing process. Ultimately, if the same people that decided to invest in Decentraland or Civic have been involved in assessing whether a token should be listed on Coinbase, they will come to the same conclusion. The worrying trend here might be that there is a hint of concentration going on in the decentralized world.
Is there a need for focused concentration to achieve quicker adoption in the cryptocurrency world? Or would this concentration defeat the purpose of the blockchain technology? Let us know what you think!
---
Image courtesy of Coinbase, Shutterstock.
Disclaimer
All the information contained on our website is published in good faith and for general information purposes only. Any action the reader takes upon the information found on our website is strictly at their own risk.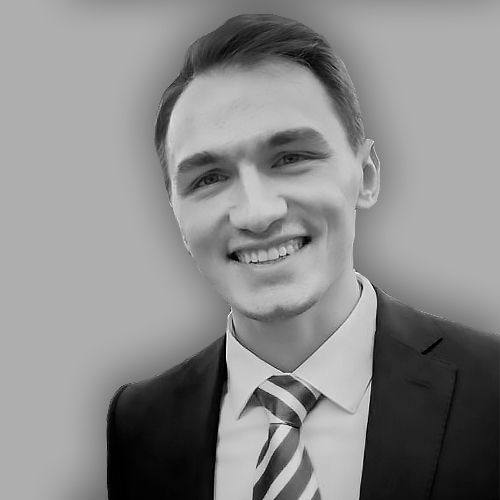 After finishing his studies in International Business Administration at the Frankfurt School of Finance & Management, Christian started working at a real estate development...
After finishing his studies in International Business Administration at the Frankfurt School of Finance & Management, Christian started working at a real estate development...
READ FULL BIO
Sponsored Sponsored