Cryptocurrency wallets might be coming on the scene as a new medium of investment and not just as a medium of storage of blockchain-based assets, says Dmitry Mishunin of HashEx.
Throughout the development of the cryptocurrency market and decentralized finances, we have seen how fickle these markets can be. Since 2017, we have seen the rise of ICOs, the DeFi mania at its peak in 2020, the NFT mania of 2021, plus the rise of DAOs, IEOs, and more in recent times. Some of these entities are done and dusted. Rollercoaster dynamics have become a distinctive feature of the decentralized financial market.
The most recent NFT trend is now transforming and slowing down its growth, with the audience's initial interest in these assets cooling down. The metaverse trend and the play-to-earn sector are now adopting the nascent NFT technology in their systems. But the cryptocurrency market is still on a tear. That means that investors' interest in the market is high as well. This, in turn, means that a new trend is likely to emerge.
What will this new trend be? So far the signs seem to be pointing to crypto wallets and native tokens launched by the wallets. Let's take a closer look.
Cryptocurrency wallets and their tokens come onto the scene
The first rumor about the new forming trend associated with cryptocurrency wallets started with the MetaMask native token. It was first rumored that the token would be launched sometime in 2022. Then those rumours were confirmed by ConsenSys CEO Joseph Lubin, who said that the MetaMask IDO (Initial DEX Offering) would be held in the second quarter of 2022. He also added that a DAO would be formed that "won't govern MetaMask, but it will enable the creation of novel new pieces of MetaMask to be funded."
MetaMask is currently valued at $7 billion after its latest fundraising in the Series D round worth $450 million. The company's valuation has almost doubled since November 2021. The token of its closest competitor, Trust Wallet, is currently valued at around $415 million. It was launched on Binance Chain as a BEP-2 token in August 2020 and was later relaunched as a BEP-20 token on Binance Smart Chain in October 2020.
The Trust Wallet team also announced last month that Finance Marketing Vice President Eowyn Chen was going to replace Trust Wallet's current CEO and founder Viktor Radchenko. The fact that Eowyn Chen played a major role in the remarkable growth of Binance Coin (BNB) might be a plausible reason to believe in Trust Wallet's intentions to bolster its TWT token. Along with that came the announcement that Trust Wallet is going to expand its current staff by 10 times.
Tokens to note
Another piece of news circling around cryptocurrency wallets' tokens was linked with the launch of the governance token LEAP of the Terra wallet Leap. Leap has already raised $3.2 million through the private sale of LEAP, with the two major buyers being venture capital funds CoinFund and Pantera Capital. Less prominent investments were made by Arrington Capital, Accel and Terraform Labs.
Also in March 2022, the Exodus cryptocurrency wallet started trading on the SEC-registered Securitize Markets trading platform. In May 2021, Exodus raised $75 million via a mini-initial public offering, and its shares are now being traded on tZero and Securitize Markets. With the launch of Exodus' shares on Securitize Markets, they have become accessible to retail investors from more than 40 countries.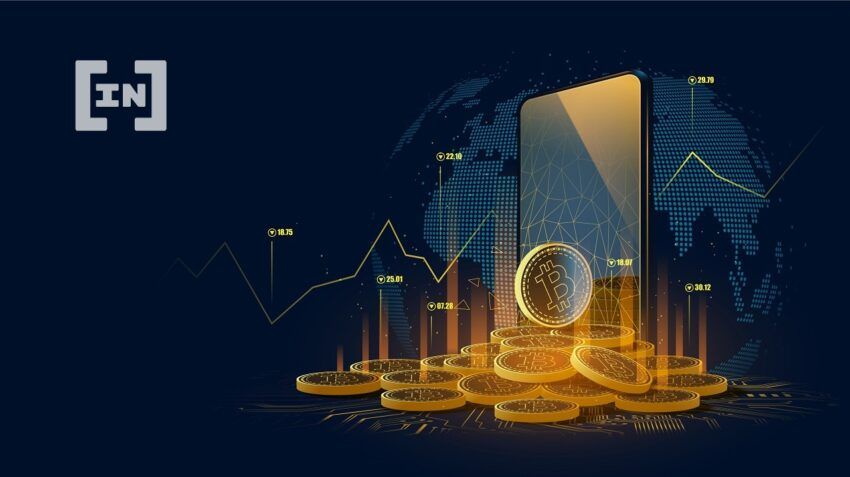 Cryptocurrency wallets: Conclusion
All the above-mentioned information lets us assume that crypto wallets might be coming on the cryptocurrency scene as a new medium of investment and not just as a medium of storage of blockchain-based assets. It still remains an assumption, but given the positive market impact on some of MetaMask's competitors since the announcement of MetaMask's token release, we can hardly deem it to be a coincidence.
The role of that announcement has certainly played a big part in this growth, and such a wave in the crypto market will not go unnoticed. It may very well give an impetus to the whole wallet sector, making it a new frontrunner in the cryptomarket for a while.
Speaking of the possible ways how wallets' tokens might be used, the obvious use case might be the DAO. The launch of MetaMask's DAO mentioned by Joseph Lubin already allows us to think that it might become a common practice going forward. The launch of governance tokens can allow wallets to attract more users, get more funds and increase the value of their tokens. Equally, they can get on the metaverse train and offer their platforms as NFT marketplaces with already large target audiences.
About the author

Dmitry Mishunin is the founder and CEO of a smart contract audit company HashEx. He specializes in cybersecurity and security audits, and product development in Ethereum, Bitcoin, Binance blockchains. HashEx has conducted over 500 audits for projects of various levels and helped preserve more than $5 billion worth of investor funds.
Got something to say about cryptocurrency wallets or anything else? Write to us or join the discussion in our Telegram channel. You can also catch us on Tik Tok, Facebook, or Twitter.
Disclaimer
The information provided in independent research represents the author's view and does not constitute investment, trading, or financial advice. BeInCrypto doesn't recommend buying, selling, trading, holding, or investing in any cryptocurrencies