Cryptocurrency data platform CoinGecko has released its yearly report, which covers key technological and economic developments of 2019, as well as providing insight into the market through analysts and industry insiders. One of the most striking statistics is that Bitcoin's trading volume has risen by 600% in 2019.
CoinGecko, the cryptocurrency data platform that provides data on market cap, trading volume, and code development, has released its annual cryptocurrency report. The
CoinGecko Yearly Report for 2019
details developments in technology, the market economy, and psychology, and all also reveals what insiders and market leaders believe will transpire in 2020. The market has steadily gained in terms of market cap and trading volume, and the report also provides several other optimism signs. The market's entire market capitalization has risen by 44.1%, gaining $60 billion over the year, and closing the year at $180 billion. According to the report, trading volume saw a much better year, growing almost 600% – a staggering fact, with over $50 billion being traded on average at the end of the year.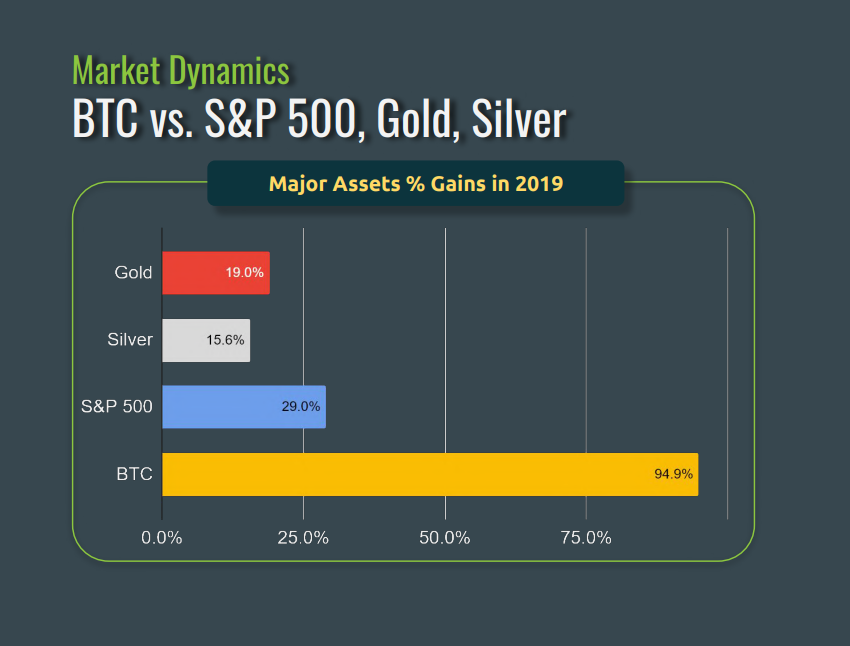 Unsurprisingly, Bitcoin was 2019's best-performing asset, gaining 95% over the year despite showing
volatility
with a range from $3,500 to $13,500. For comparison, gold 19$, the S&P 500 29%, and silver 15.6%.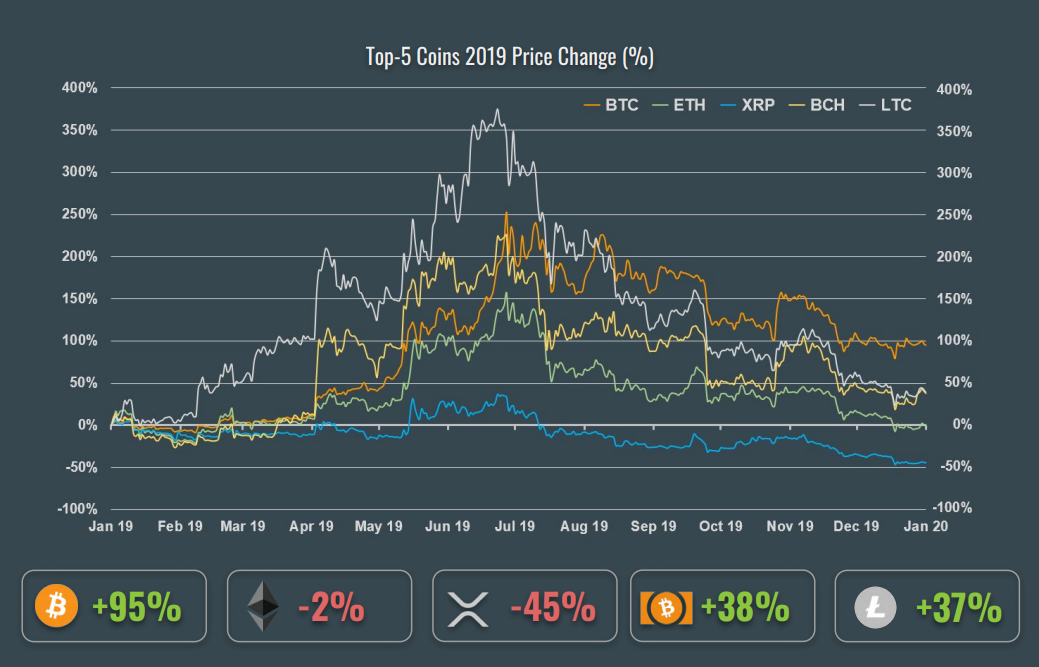 As for the top altcoins, one notable statistic is XRP's 45% drop over the year. Ethereum experienced a small drop in value at 2%, while Bitcoin Cash (BCH) and Litecoin (LTC) gained 38% and 37% respectively, and that's not to mention other cryptocurrency statistics.
DeFi Features Prominently in CoinGecko Report
CoinGecko also describes the impact that Decentralized Finance (
DeFi
) is having on the market. Earlier we reported about the developments in
DeFi
, including the
exponential growth in investment
and the
domination of Ethereum based DApps
. DeFi is increasingly being considered a cornerstone of the market. Stating that DeFi plays a role in banking the unbanked and making the money market more efficient, the report highlights the $160 million growth in the sector and the prevalence of lending platforms like Maker. The term is a broad one, used to categorize several financial services under one umbrella. The DeFi space includes stablecoins, derivatives,
decentralized exchanges
, and lending services. The Maker platform, which is composed of governance cryptocurrency token MKR and
stablecoin
DAI
, is the largest entity in Defi, with roughly
$440 million
locked up.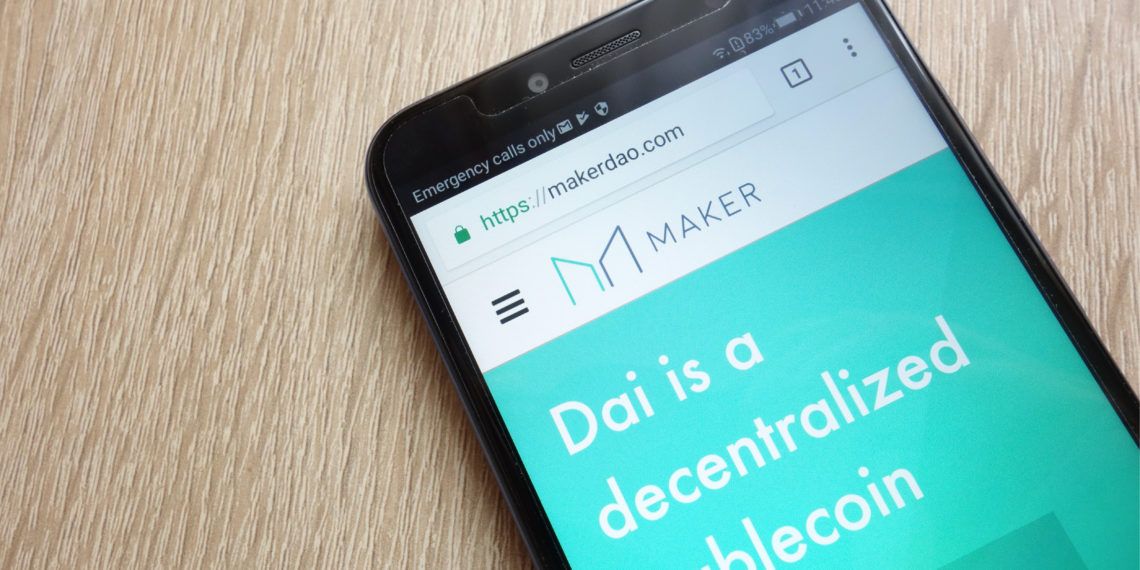 Leaders See Multiple Cryptocurrency Developments on Various Fronts
Industry insiders and experts have reserved optimism for 2020, with many stating that 2020 is a year of multiple developments on various fronts. One common prediction is the growth of DeFi, with CoinFLEX CEO Mark Lamb, saying that derivatives markets growth likely:
"In 2020 the surface area of trading and investment opportunities will balloon as derivatives volumes increase by an order of magnitude. Basis will remain extremely volatile and this year we will experience 2 periods of extremely widening, bringing in fresh capital into the derivatives markets."
Disclaimer
All the information contained on our website is published in good faith and for general information purposes only. Any action the reader takes upon the information found on our website is strictly at their own risk.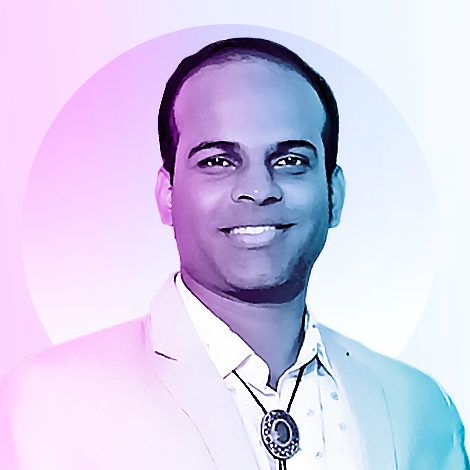 Rahul Nambiampurath's cryptocurrency journey first began in 2014 when he stumbled upon Satoshi's Bitcoin whitepaper. With a bachelor's degree in Commerce and an MBA in Finance...
Rahul Nambiampurath's cryptocurrency journey first began in 2014 when he stumbled upon Satoshi's Bitcoin whitepaper. With a bachelor's degree in Commerce and an MBA in Finance...
READ FULL BIO
Sponsored Sponsored