Non-fungible tokens (NFTs) are growing in popularity and the trend is not looking like it will be slowing down in 2021. New sales records are continuously being made and broken.
Essentially, non-fungible tokens, or NFTs, are uniquely distinguishable digital assets — which means no two are the same. They are usually issued on the Ethereum ERC-721 standard which creates verifiable digital scarcity.
Unlike digital media files that can be copied, NFTs allow content creators to produce unique works that are now becoming rare collectibles. The prices being paid for some are certainly reflecting the skyrocketing demand.
The tokens themselves are not the artwork; they just include the item. This can be in the form of a jpeg or mp4 file in the metadata representing its authenticity. The token and the media together represent the crypto art and value.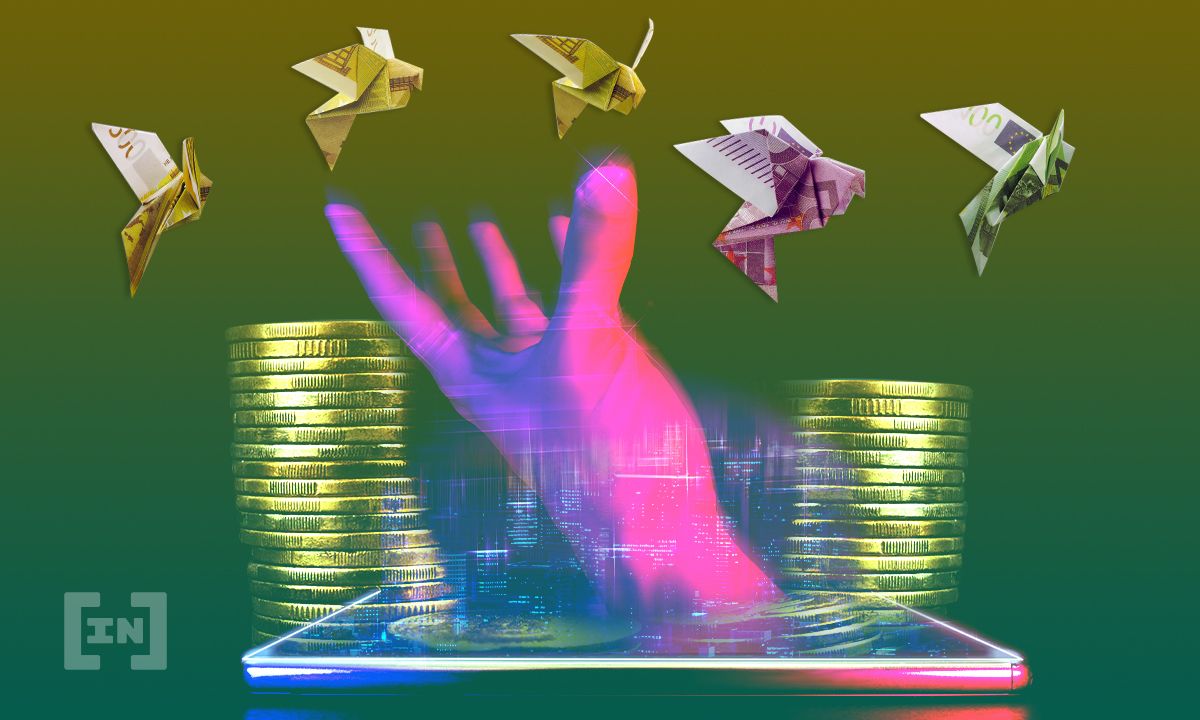 Current NTF Landscape
DeFi researcher Cooper Turley has taken a deep dive into the NFT issuance landscape in a Jan. 30 blog post. Turley noted that there are now almost 50 different platforms to create them on.
SuperRare is one of the most popular, allowing one-off tokens to be created. However, very few actually make it onto the marketplace. There are several others including Nifty Gateway which currently leads in sales volume, largely thanks to the ability to purchase crypto art with fiat.
Nifty leverages packs or editions of NFT's that are airdropped and are very popular with collectors. Turley noted that one of them made $175,000 selling out in just five minutes last month.
Rarible is another platform that isn't so exclusive and allows anyone to issue an NFT. Even billionaire Mark Cuban made one a few days ago. The platform has its own RARI token which is used for decentralized governance purposes.
OpenSea is another popular platform that serves as a secondary market for all kinds of digital art, gaming collectibles, virtual world items, and sports trading cards. It has a ranking page that shows the top statistics for NFTs, currently reporting that 'CryptoPunks' is the most popular with almost 1,500 in ETH sold in the past week.
Big Money Into NFTs
CryptoKitties was the first major hype driven NFT frenzy that launched in 2017 and subsequently broke the Ethereum network temporarily. It has now been surpassed by NBA's Super Shot.
Today, crypto art can sell for hundreds of thousands of dollars and works from artists such as 'Beeple' are in high demand. The artist auctioned off his entire NFT collection for $3.2 million, including a single piece that went for $777,777 in December 2020.
A crypto art collective called FlamingoDAO recently purchased the 'alien' CryptoPunk for $750,000. Famous collector 'Metakovan' spent over $100,000 on a Formula One branded piece in 2019 making it the most expensive sale of that year.
Epic Games founder Tim Sweeney called cryptocurrency investments a "wild, speculative mess" but added that NFTs are the "most plausible path" towards a fully emergent gaming metaverse.
Tokenizing assets is clearly only just beginning to gain traction and digital art is the perfect example of how Ethereum can be used to produce verifiable scarcity.
Disclaimer
In adherence to the Trust Project guidelines, BeInCrypto is committed to unbiased, transparent reporting. This news article aims to provide accurate, timely information. However, readers are advised to verify facts independently and consult with a professional before making any decisions based on this content.

Martin has been covering the latest developments on cyber security and infotech for two decades. He has previous trading experience and has been actively covering the blockchain...
Martin has been covering the latest developments on cyber security and infotech for two decades. He has previous trading experience and has been actively covering the blockchain...
READ FULL BIO
Sponsored Sponsored