During the summer of 2012, the Coinbase founding team enrolled in the Y Combinator startup incubator program. Investors paid a reported USD($)120,000 for 7 percent equity in the company. On Dec 27, 2018, Vin Armani stated that those shares had reached $560 million — but there is little evidence to confirm these numbers.
Nonetheless, millions of dollars have been invested in Coinbase by various venture capital (VC) firms, financial institutions, and centralized corporations. These investments and the profits made by the investors stand in stark contrast to the theory of decentralization presented by
Satoshi Nakamoto
. Rather than offering freedom to the users of cryptocurrency, Coinbase has developed into a centralized cryptocurrency exchange that embraces centralized financial institutions.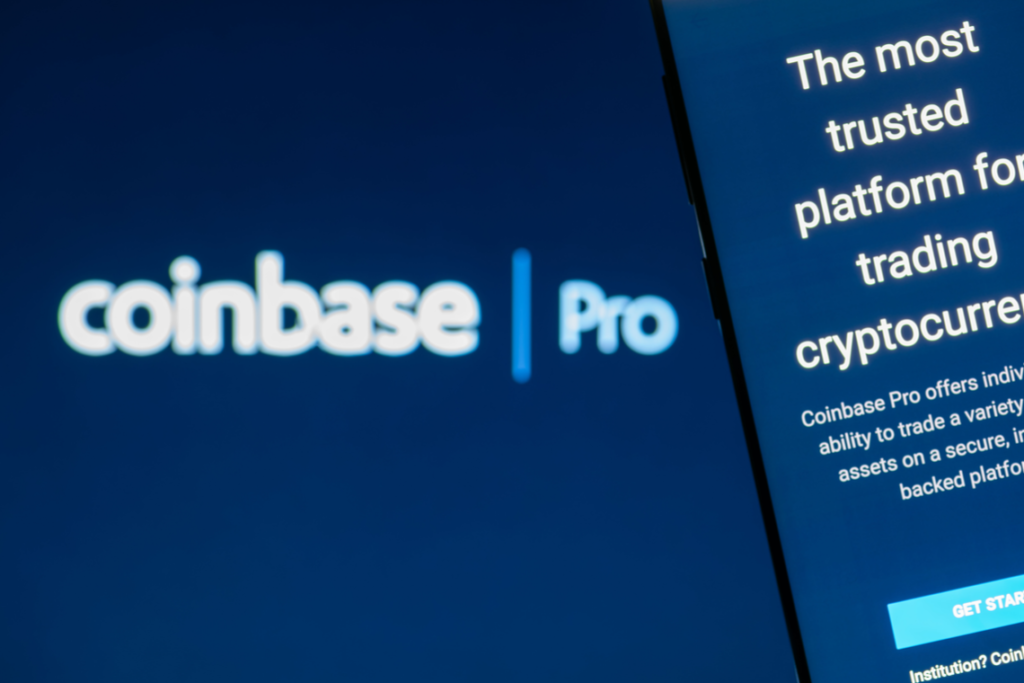 Coinbase + Y Combinator
Y Combinator is a seed accelerator which currently invests $120,000 of seed money in startup companies in exchange for 7 percent equity. Vin Armani reports that in the summer of 2012, Coinbase was one of the companies to receive seed money from Y Combinator.
In the Summer of 2012, the investors at @ycombinator paid $120,000 for 7% equity in @Coinbase.

Six and a half years later, the value of those shares is $560 million.

The next Bitcoin behemoth is as hidden from your view now as Coinbase was to you then.

— Ⓥin Ⓐrmani (@vinarmani) December 27, 2018
What is problematic is that the exact amount given to Coinbase cannot be confirmed. Prior to 2014, start-ups received an average of $17,000 with another $80,000 placed in a safe that would become available following the next money raised. The amount of seed money invested by Y Combinator in Coinbase may have been $120,000, but Y Combinator has not formally confirmed this figure. Vin Armani appears to be using figures that would apply only to start-ups in and after 2014.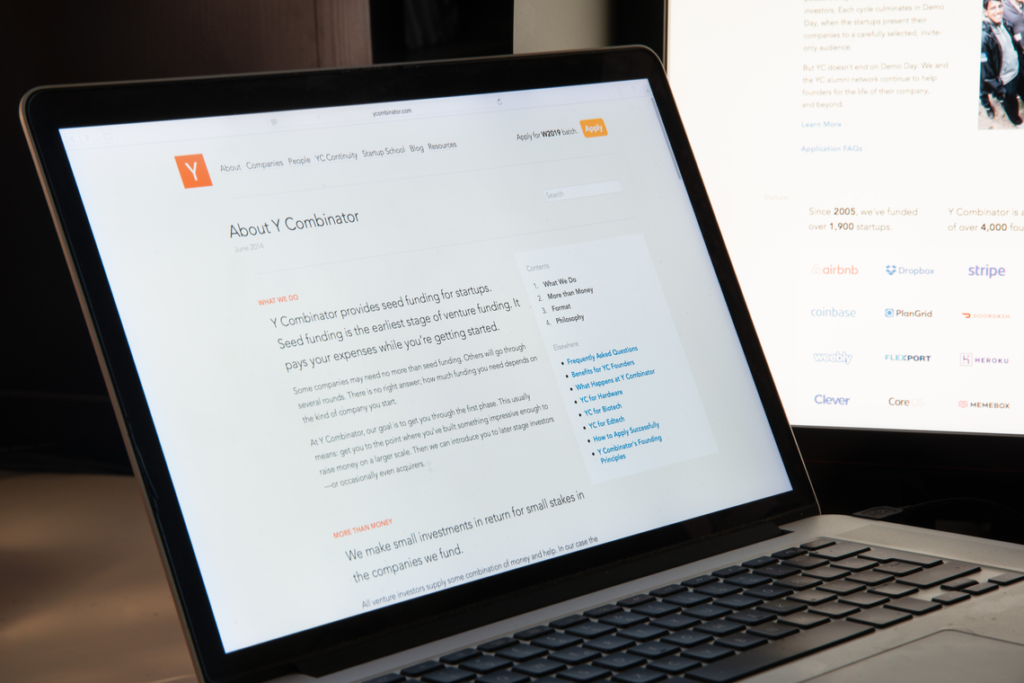 Seed Money from Venture Capital Firms
What we do know is that a total of $600,00 in seed funding was invested in Coinbase by Y Combinator with the help of several other entities:
IDG Ventures: A private equity company which owns an international series of venture funds
FundersClub: An online venture capital (VC) firm
Start Fund: Another VC firm
Garry Tan: Co-founder and Managing Partner of Initialized Capital, an early stage VC firm
Greg Kidd: Co-founder of Hard Yaka, a VC firm which invests in exchange space startups
Adam Draper: Co-founder and managing director of Boost VC, a VC firm which invests in Sci-Fi based projects
The first three of these entities are VC firms while the last three are co-founders of VC firms. Since seed-funding in 2012, Coinbase has hosted five rounds of VC financing. The first round (Series A) took place in May 2013 with $5 million raised. Co-founder of VC firm Union Square Ventures (USV) led this round of investments.  In December 2013, another $25 million dollars was raised. USV once again contributed with VC firms Andreessen Horowitz and Ribbit Capital also joining in. Series C took place in January 2015 with Coinbase raising another $75 million. Investors included a variety of VC firms, banks, and other financial institutions including the New York Stock Exchange (NYSE) and the United Services Automobile Association (USAA). During Series D in August 2017, over $100 million more was with investments from the NYSE as well as the Bank of Tokyo and centralized corporations, including Netflix. Earlier this month, another $300 million was raised, with Tiger Global Management leading the pack. Y Combinator Continuity, an investment fund that supports companies which have received seed money from Y Combinator in years past, also invested significant funds. In addition, various other VC firms invested — including Andreessen Horowitz and a large number of new investors. In total, Coinbase has raised over $500 million from seed money and five rounds of VC financing in less than six and a half years.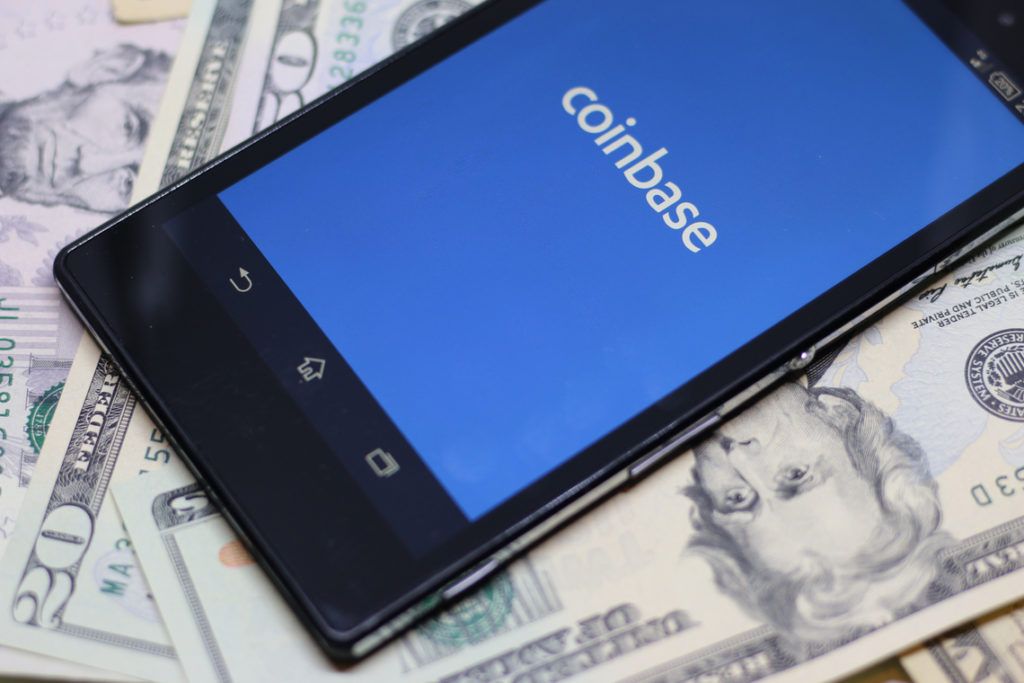 Coinbase Controversies
This is just one of
many controversies
currently plaguing Coinbase. On
Dec 7, MANA, LOOM, DNT, and CIVIC were added to Coinbase Pro
. Collusion between
CIVIC
and Coinbase was revealed as a possible motivation for CIVIC's inclusion. Major investments into
MANA
and ZEC, a coin earlier added to Coinbase, were made by the Digital Currency Group (DGC). DGC is a major Coinbase shareholder. Furthermore, DNT is listed as a partner of the
Decentraland
(MANA) project. Coinbase has failed to live up to the theory that decentralized cryptocurrencies should be free from the influence and control of financial institutions and other centralized economic entities. On the contrary, it has relied on financial institutions, VC firms, and publically traded corporations to reach its current valuation of
over $8 billion
. In addition, Coinbase is a centralized company hosting a centralized cryptocurrency exchange. As a result, its ability to increase profits for centralized economic entities while engaging in possible acts of collusion appears to be very real.
Do you think that Coinbase is a trustworthy cryptocurrency exchange or is it putting the interests of centralized financial institutions and VC firms above those of the people using its service? Let us know your thoughts in the comments below! 
Disclaimer
All the information contained on our website is published in good faith and for general information purposes only. Any action the reader takes upon the information found on our website is strictly at their own risk.