China is looking to use a blockchain-based digital currency to surpass the U.S. dollar in global dominance. However, its claimed transaction speed is raising eyebrows.
An arms race of stablecoins will soon be upon us as the geopolitical climate heats up. With China committing itself to blockchain development, it is accelerating its work on its planned digital currency. According to Cai Yin, a blockchain veteran based in Shanghai, a "war of crypto tokens will break out next year."
Plans to Onboard Two Billion People
A state-backed digital currency will only be able to effectively replace current payment networks if it can scale. China's digital currency (DCEP) claims to solve this problem, but it's unclear how true this is. According to Yang Wang, a senior research fellow with the Fintech Institute of Renmin University of China, the DCEP has
a peak transaction-per-second (TPS) speed of 220,000
. It should be noted that PayPal has just a 40,000 TPS and the Libra has a claimed 1,000 TPS, by comparison. According to Yang, this is evidence that China's digital currency dreams might become a reality. However, claimed TPS is different in theory than in practice. The plan is, nonetheless, ambitious. Yang claims that China can draw about 2B international users to its digital currency in just the first phase. Southeast Asia and those along the Belt and Road Initiative will be encouraged to use the new payment channel.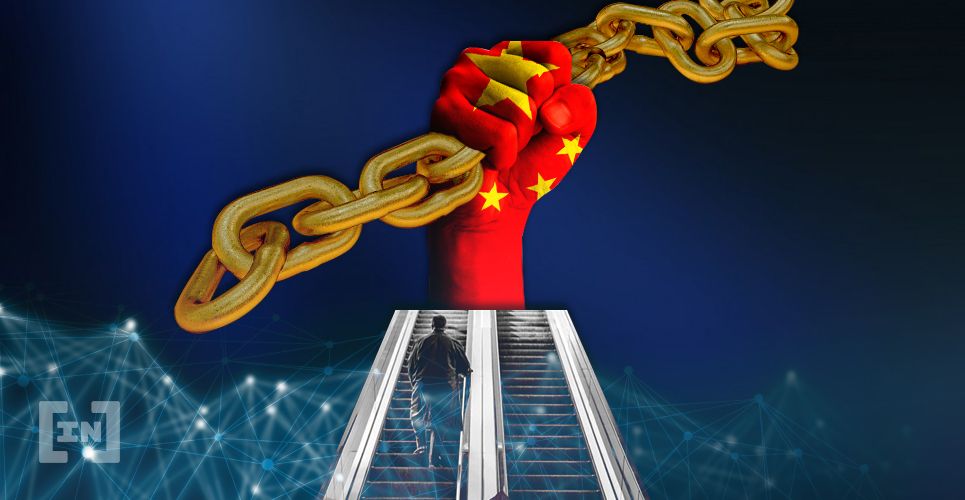 China: Reducing Gaps Between the Dollar and the Yuan
However, China also plans to leverage its national coin to reduce usage gaps between the yuan and the U.S. dollar. The country already has a blockchain trade finance platform led by the People's Bank of China. As BeInCrypto reported on in July 2019, the platform has already processed
$4.4B in foreign transactions
. China hopes to leverage its digital currency to further reduce the gaps between the yuan and the dollar. The project, if successful, will likely destabilize global financial markets and might even undermine the U.S. dollar. Altogether, Facebook has been using it as a leverage to push regulators to move quickly on its Libra plans.
An arms race between state-backed stablecoins
is unfolding before our eyes and the verdict is still out on who will win.
Disclaimer
All the information contained on our website is published in good faith and for general information purposes only. Any action the reader takes upon the information found on our website is strictly at their own risk.