While it might appear as if the China-US trade war has seemingly simmered down, there is still a lot of animosity between the two camps.
Reports are now coming
in that the Chinese government is banning workers from using technology products made by United States companies.
For every blow that the US has tried to lay on China, the People's Republic has appeared ready to take it. In terms of the race to the next industrial revolution, China may be ready to cut ties with the US entirely and take the Super Power lead all by itself. And, it could come off the back of Blockchain, its Central Bank Digital Currency, and its own technology companies. China has already started looking to the Middle East and Africa for 
trading partners
in order to totally leave the US behind, with technology companies high on their agenda. Closer to home, the blockchain belief from China and its soon to be released
government-backed cryptocurrency
could give it a further edge to global self-sufficiency, also leaving the US stranded and out of the emerging technological arms race.
Double Damage: China Banning US Technology
The news that China is banning its government workers from using US tech is the next step in the trade war, and it could be the first step to cutting off a rather large market for the likes of HP, Dell, and Microsoft. However, it also appears as if this decision is a reaction to the US 
adding
 Chinese telecom company Huawei to a blacklist, preventing government agencies and domestic companies from doing business with it. If China did decide to do a full ban on US tech, it would be a double blow to the US as it would cut off a significant market for these companies, but also provide a big boost for the Chinese tech companies. And, as it stands, it looks as if China is reading itself for self-sufficiency and a way to break away from the US and its hegemony, especially with finance.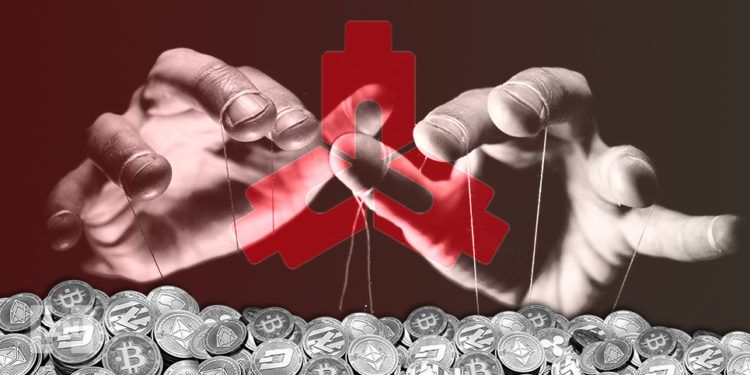 No Need for the US Dollar
The US dollar has always been a dominant global bargaining chip in the US' financial hegemony. Its proliferation has meant that China has been under the thumb of its Western rival when it comes to global finance. However, the creation of its own Central Bank 
Digital Currency
, reported to be launching soon, could allow China to break out from under the dollar's might. More so, the desire to push forward and progress with blockchain technology as a nation could well give the Chinese the added edge in this drive to break away from the US and emerge as a new technological superpower. The US has been 
warned
 before that if it does not start embracing blockchain and cryptocurrency innovation, it could be left behind. Its decision to essentially scupper Facebook's Libra has been explained in some corners as a bad move for leading US innovation.
---
Images are courtesy of Shutterstock.
Disclaimer
All the information contained on our website is published in good faith and for general information purposes only. Any action the reader takes upon the information found on our website is strictly at their own risk.