The ongoing trade war between the U.S. and China may well be playing into the Socialist Republics' hands. Having decoupled from its largest trade partner, Chinese enterprises are exploring more lucrative options in the Middle East and Africa with a basis in blockchain technology to help boost their self-sufficiency.
Ben Harburg, managing partner of Beijing-based venture capital firm MSA Capital, has noted that China is now forging bigger and bolder relationships, especially in the realm of technology. With a recent pledge towards blockchain technology, it is further pushing for an advantage in a technological
 arms race
. There is the growing sentiment in the West that the
U.S. is missing the boat
by not actively embracing blockchain and cryptocurrency, viewing it with suspicion and skepticism. Their ploy to cripple the second-largest economy with a trade war is only helping to bolster China's tech space.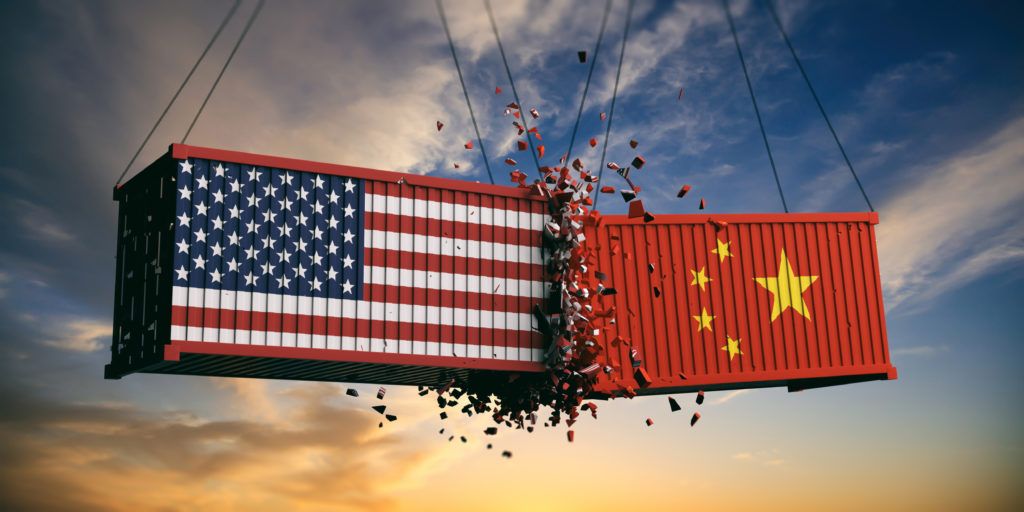 China Eyes Attractive Alternatives
Harburg, speaking with CNBC, has said that the trade war has forced Chinese businesses to
innovate and diversify
quicker than they had planned. This could also explain the timing of president Xi Jinping's speech reaffirming the
country's stance on utilizing blockchain
. "This forced self-sufficiency and forced decoupling has yielded them a
really attractive market
," Harburg said of Chinese companies — most notably those in tech. He continued, stating:
"The chip industry here would have loved another five years to get its feet underneath it. Operating systems locally would have preferred more time for maturation. But it's kind of the necessity of innovation at this moment to survive. It's pushing these companies to emerging technology markets and what they're finding there are incredibly attractive conditions."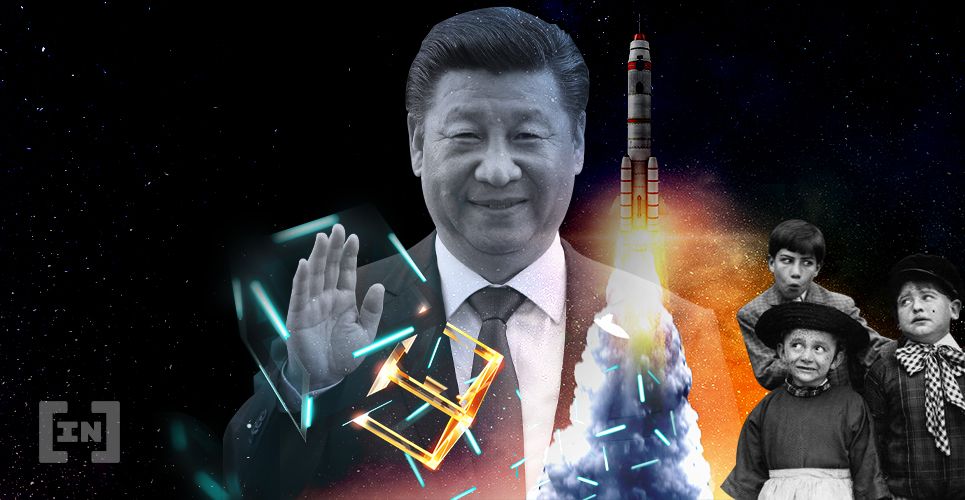 Softening Views on Bitcoin
While China has, for the most part, been focused on implementing blockchain systems, it took a hard line against cryptocurrencies such as Bitcoin, preferring to use the technology to instead help drive them into the fourth industrial revolution. However, since President Xi Jinping's speech, there appears to have been a softening on the view of Bitcoin and in the country. Bitcoin miners have been
flocking to Sichuan
 after Jiang Yang, a former vice-president at the China Securities Regulatory Commission, spoke favorably of
cryptocurrency mining
firms. Even
Binance
, which fled China after the Bitcoin crackdown, will be opening offices 
back in Beijing
because of this shift in attitude. However, China is still
proclaiming the dangers
 of the cryptocurrency space, especially as an investment. While China may not become the Bitcoin leader it once was, it certainly appears to be leading the way in regards to blockchain firepower. The country has had its hand forced somewhat by the U.S. and the ongoing trade war, but the reaction has been a strong one predicated on blockchain and a general boost in new technology.
---
Did you know you can trade sign-up to trade Bitcoin and many leading altcoins with a multiplier of up to 100x on a safe and secure exchange with the lowest fees — with only an email address? Well, now you do! Click here to get started on StormGain!
Disclaimer
All the information contained on our website is published in good faith and for general information purposes only. Any action the reader takes upon the information found on our website is strictly at their own risk.